Radio Active Designs Webinar: Tackling The Close Of The 616-653 & 663-698 MHz Spectrum On July 13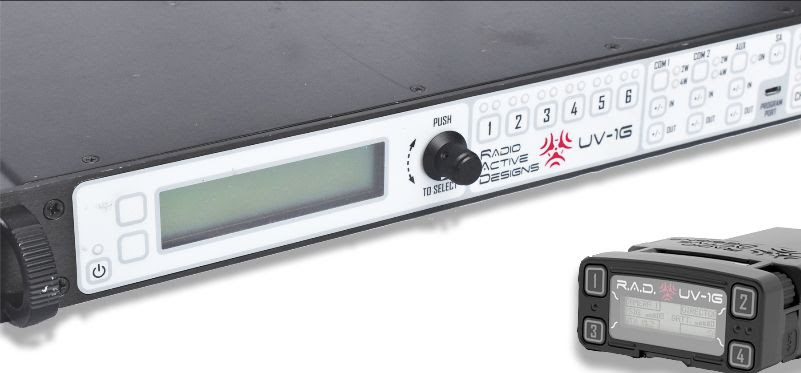 Radio Active Designs (RAD) has teamed up with Practical Show Technology to host an RF webinar on Tuesday, July 7 at 4:00 pm EDT. One of the topics discussed will be the end of using production wireless equipment that operates in the 616-653 and 663-698 MHz spectrum as of July 13, 2020.
"Everything we have been talking about for years is finally wrapping up," explains James Stoffo, CTO, RAD. "One of the 600 MHz auction winners began to energize three years ago, and the industry has been working through the TV channel repack ever since. The moment of reckoning is finally here – any equipment that can tune to the 616-653 and 663-698 MHz bands as of July 13 will lose its FCC type certification and will be illegal."
RAD Senior Applications Engineer Henry Cohen will discuss what this means for folks that have not transitioned their equipment out of that band. "If you are caught by the FCC, the fines can be up to $16K per day per channel," he adds. "You can see how that might add up quickly."
In addition, RAD's Richard Stockton will provide in-depth information about the scene change functionality of RAD's UV-1G analog, wireless intercom system. Scene change – when added to the reliability of analog, and the ability to coordinate and license RAD units – positions the UV-1G intercom well within the changing market.
"Our Scene Change functionality is what makes the UV-1G different from other analog intercoms and more similar to digital systems," Stoffo explains. "The software allows a single RAD user to talk to 20 different intercom channels or to instantaneously transition between 20 different wireless base stations. As people make decisions about what products to use to adapt the new RF, it is important they understand the options different systems offer and weigh the pros and cons of each."
Ike Zimbel, heading up the RAD team in Canada, will provide detailed info not only on antenna system design and setup but the benefits of utilizing an RF over Fiber (RFoF) system to maximize coverage during events.
"We're going to be covering a lot of ground," concludes Stoffo. "Our market may be slow to open up but there is plenty to plan for before then. This webinar should answer a lot of questions and help prepare folks for the new RF landscape." Register to attend the RF Webinar hosted by Practical Show Technologies at 4:00 pm EDT on Tuesday, July 7 at www.practicalshowtech.com