Hitachi Kokusai's SK-HD1800 Broadcast and Production Cameras
By Philip Ashworth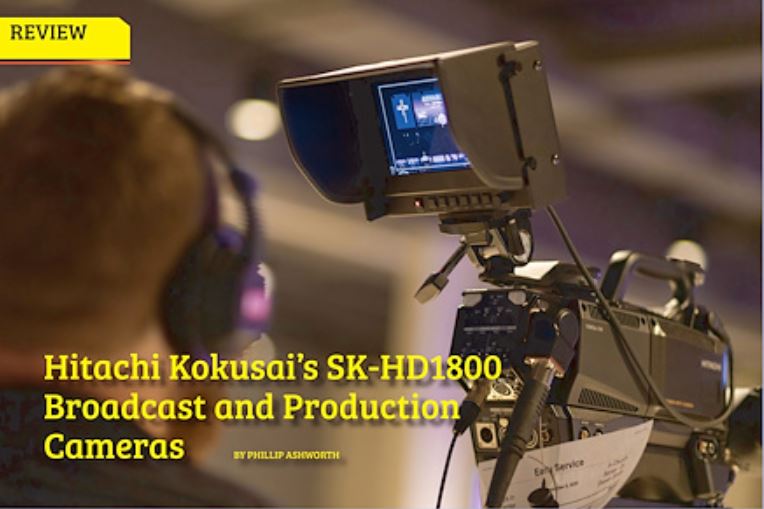 When Immanuel Baptist Church of Little Rock, Arkansas designed our new on-campus City Center for ministering to the community and hosting local corporate activities, we purchased three SK-HD1800 cameras from Hitachi Kokusai to enable premium-caliber, in-house video production capabilities. The visual quality of the Hitachi cameras has shone even brighter during the COVID-19 pandemic, elevating our live streaming and IMAG as we moved our worship services from our primary church building to the new City Center auditorium.
Founded in 1892, Immanuel Baptist's vision is to be a gospel advancing church for the gospel, for the city and for the world. Developed in a massively renovated former Kroger grocery supermarket on the same campus as our main church building, we created the City Center for use by community organizations and companies for conferences, training seminars, and special events.
Our church has placed a high priority on video ever since we became one of the first to broadcast our worship services live on television in the mid1970's, and we considered it similarly important for the new venue. We wanted to have a high-quality production entity in the City Center so that anyone using the facility would feel comfortable that they're getting top-notch IMAG and live streaming capabilities.
The cameras we choose play a key role in making sure we achieve the level of quality we want, so even though we had a different vendor's cameras already in our main worship center, we wanted to see if we could do even better in the new building. We evaluated cameras from multiple manufacturers at the NAB Show and decided the SK-HD1800 was our best option. It had better overall image quality, and I was pleasantly surprised by its affordability. We have always loved Hitachi cameras, but when we did our main worship center years ago, our tight budget didn't allow that class of camera. I was thrilled to find out the SK-HD1800 fit our budget for the City Center.
The SK-HD1800's advanced global shutter technology was also a key factor in our selection. We were evaluating various LED video walls and looking at different vendors' cameras shooting with them in the frame, and we saw artifact issues such as flickering. We then put the Hitachi camera on the video walls, and it eliminated that problem for us.
We purchased the Hitachi cameras from systems integrator Edgemont AVL and deployed them in fixed positions – and on a recently-added tracking dolly – in the City Center's auditorium, which had seating for around 850 people prior to COVID. The auditorium is also equipped with a FOR-A switcher and router; Allen & Heath audio mixing console; and Danley Sound Labs sound reinforcement system. In addition to driving IMAG on the room's 32-foot by 10- foot Primeview video wall and live streaming through a Teradek Trax encoder, the camera feeds can be called up in multiple rooms in the City Center and main buildings through our campus fiber network.
We saw a noticeable difference in the image fidelity produced by the SK-HD1800s compared to the camera-and-lens combinations used in our church's main sanctuary. The thing that jumped out
to me right off the bat was the clarity of the image – it was a sharper, better-looking picture overall. The colors are also truer, flesh tones look a lot more realistic to me, and it's much easier to match the cameras.
The SK-HD1800's handling of low lighting is also a big difference from what we are used to; we can run them in low light without having to bump the gain, yet the noise is basically non-existent. And our volunteers love working with the SK-HD1800s, as they find them smoother to operate and like the viewfinders better than our other cameras. We opened the City Center in February 2020, but the quality improvement enabled by the SK-HD1800s came even further to the forefront when the pandemic led us to relocate our worship services from our main sanctuary to the City Center for easier social distancing and disinfection. Now that we were using the Hitachi cameras for our worship services, we had immediate feedback from people watching our screens and streams that they were noticing the quality gain.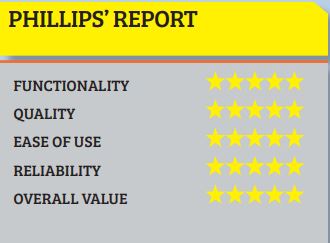 That was a particularly huge deal for us when we needed to jump to 100% online for several weeks. People were always thankful for our online stream, but we never had comments about the quality before. Now, right out of the chute, people were commenting that 'I don't know what you did, but it sure looks better. That improvement has led our team to discuss raising the quality of video productions our main worship center once it reopens, and when budget permits, I would love to replace its existing cameras with SK-HD1800s.
I feel like having a strong video production element says a lot about the fact that we care about what we're doing, and that we want it to be well-received. The new SK-HD1800 cameras in our City Center have shown our membership and community that we are being good stewards of the money that we spend on production, and that we want to do it with excellence. The Hitachi cameras enabled us to up our game, and people noticed.
Phillip Ashworth is Director of Communications at Immanuel Baptist Church in Little Rock, Arkansas, and has worked for the church since 2002.