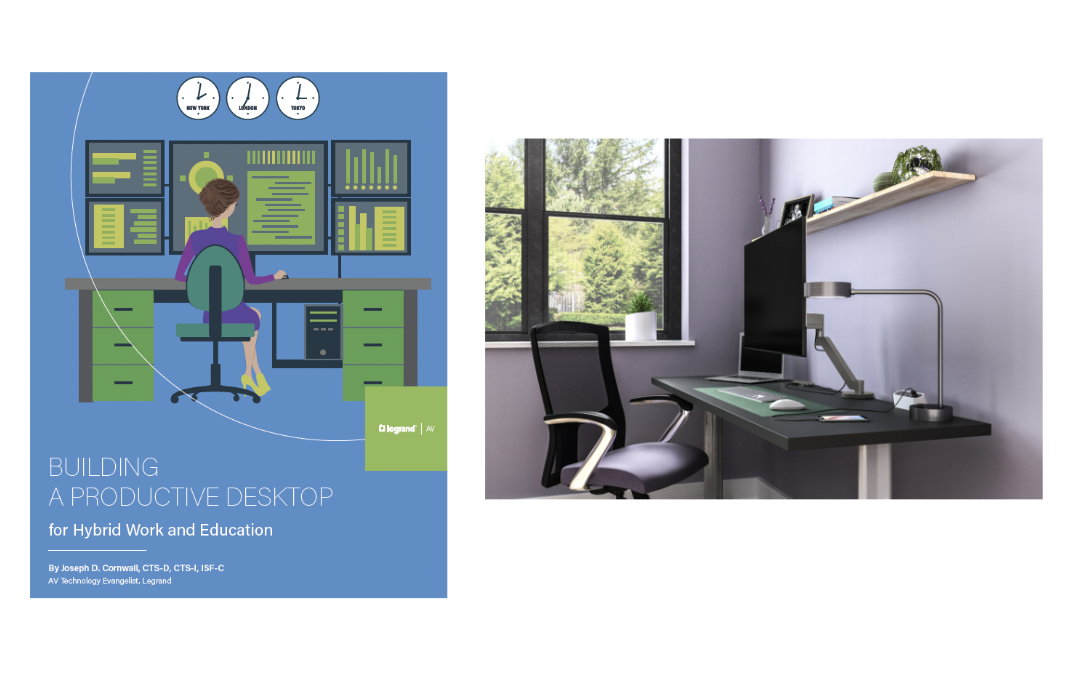 C2G
is providing AV integrators with a solution to the increasing problem created by aging workstations found in hybrid work and education environments in its latest white paper, "Building a Productive Desktop for Hybrid Work and Education." Written by Legrand AV Technology Evangelist Joseph D. Cornwall, CTS-D, CTS-I, ISF-C,
the white paper
explains why now is the time to upgrade the way AV professionals think about and use desktop productivity solutions, diving into desktop needs analysis, DISCAS, color space, and more.
"Old desktop technology is a significant source of lost productivity that negatively impacts the bottom line," said Cornwall. "It's not practical to work eight hours a day using tools that weren't designed for the task at hand. This white paper reveals the cost of this problem and explores ways AV integrators can use their expertise to design desktop solutions that will increase both productivity and worker satisfaction. It's a win-win."


Electrosonic Group has announced the appointment of Andrew Menendez as Vice President of Operations for its Systems Integration (SI) US line of business. In this newly created position, Menendez will lead operations for the System Integration line of business, including project management, engineering, fabrication, installation, testing and quality control.
Andrew will lead operations in the US to improve quality, drive operational efficiencies and improve customer satisfaction in this newly created role. Mr. Menendez brings decades of audiovisual (AV) experience and operational excellence from AV industry companies. He has been with Electrosonic for the past two years, and in his new role will be part of the global operations leadership team reporting to COO Steve Chambers.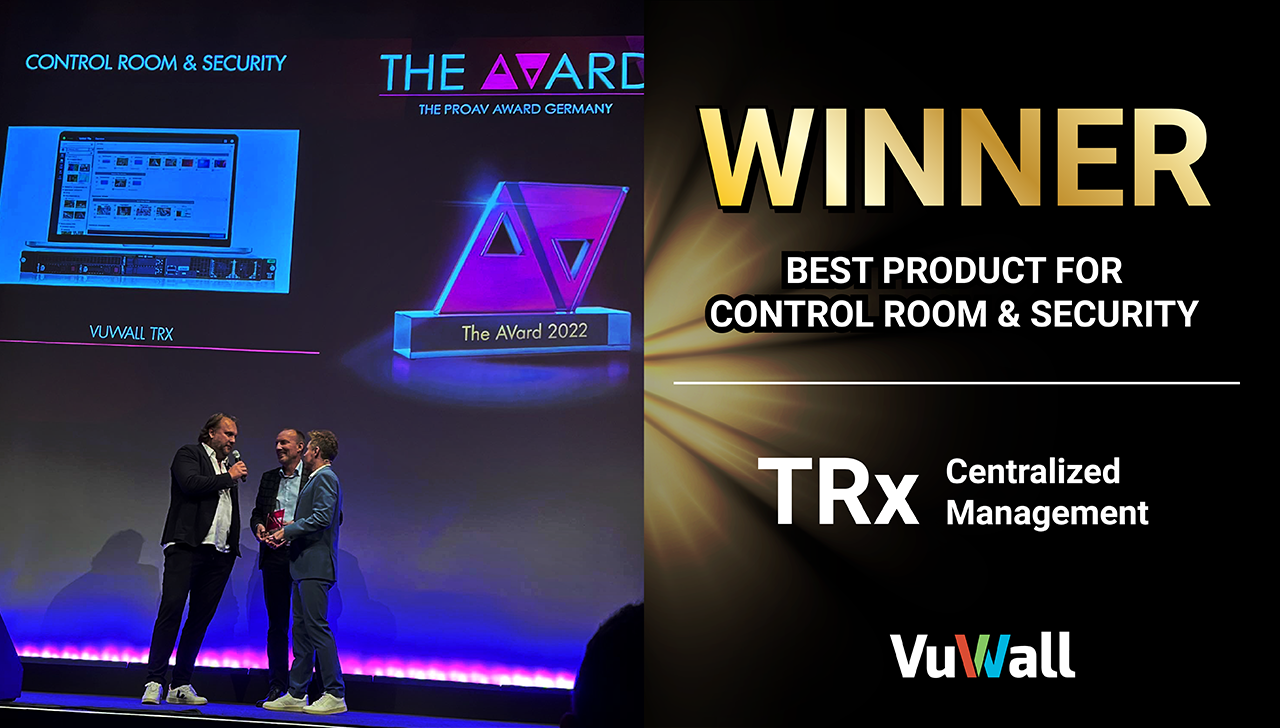 VuWall
, a technology leader in video wall control systems and unified visualization solutions, continued its award-winning year with its TRx unified video wall management platform receiving
The AVard 2022
from Pro AV Germany for Best Product in the Control Room & Security category. The awards were presented on Oct. 20 at a ceremony and gala at the Curio Haus in Hamburg, Germany. "The design and continual innovation of TRx enables operators to work efficiently with any source, and seamlessly interact with real-time information at their operator stations and on their video wall. This gives them eyes on the data they need, in seconds," said Mark Schmidt, chief technology officer of VuWall. "TRx seamlessly connects, manages, and controls AV, IT, and IP systems to ensure that mission-critical Command and Control deployments function at peak efficiency. We're grateful and excited to receive this prestigious award, adding it to the host of honors TRx has collected."

LAS VEGAS, Nevada – November 2022 –

LDI

booth #1455 –
elektraLite's
lighting fixtures have long been reliably making tours, studios, installations, and other professional environments a brighter place—and for a fraction of the price that many might expect. Carrying that same mission forward, the company is pleased to announce the expansion of its cost-effective Mini family with the addition of the new 60-watt,
DMX
-controllable Stingray Mini and Fresnel Mini, which now join the manufacturer's existing 20-watt Stingray Mini.
"Our original Stingray Mini COB LED profile spot fixture proved to be such a popular choice among lighting designers that we decided to also make the product available in a 60-watt version, as well as simultaneously add a companion Fresnel wash fixture, both of which deliver professional-grade features and performance," says Brandon
Tsaptsinos
, national sales manager for
elektraLite
, a division of Group One Limited. "These new fixtures are unique in the field due to their size, power, and ability to be controlled by
DMX
, and a number of
LDs
have already quickly come to depend on them to light high-profile museums, houses of worship, and TV studios around the country."

Follow-Me Track-iT is the next generation of Ultra Wideband auto-tracking. It is fixture independent and flexible. As an add-on to Follow-Me 3D SIX. Follow-Me Track-iT allows operators to switch seamlessly between manual and auto-tracking. With Follow-Me Track-iT both manual and auto tracking can be used autonomously, simultaneously, and as redundancy within the one system.
INDEPENDENT
– Follow-Me Track-iT works seamlessly with any manufacturer's moving lights, used as a follow-spot. There is no limit to the number of fixtures you can use in the Follow-Me Track-iT system. Stable beams are generated on the performer through smart motion filtering algorithms and prediction. You can also integrate and merge any lighting console and/or video, audio & automation system, using Track-iT's performer positioning information allowing you to get creative.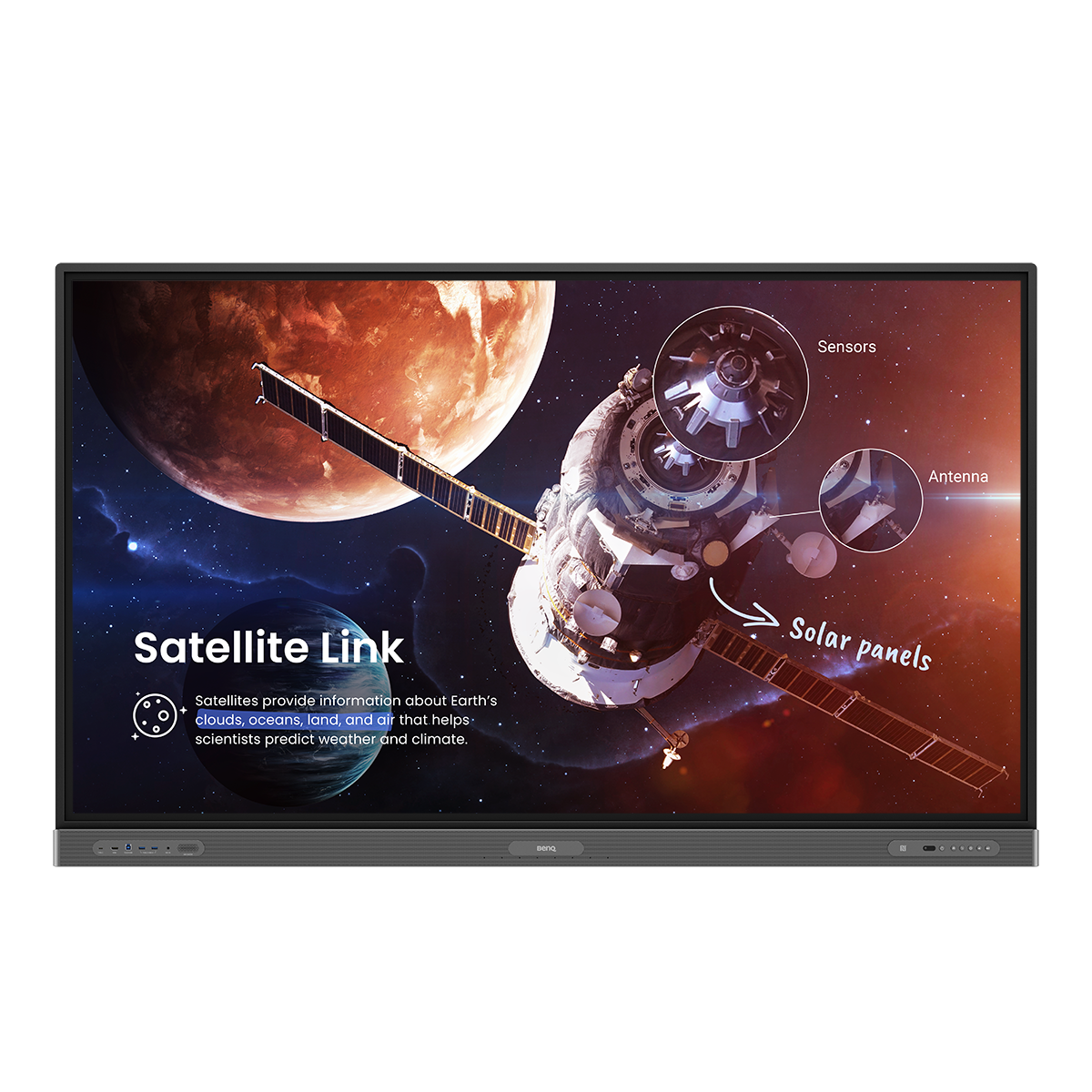 BenQ
, an internationally renowned provider of visual display solutions, has announced that Northview Public Schools in Grand Rapids, Michigan, has purchased and is installing BenQ Board smart boards for classrooms throughout the school district. The district investment includes 189 BenQ RP03 Series BenQ Boards. Designed to integrate into any teaching approach or materials, BenQ Boards include one-tap NFC log-in to instantly load lesson materials; interactive teaching tools for more hands-on lessons; germ-resistant screen, pen, and remote; split windows for multitasking; array microphones, 16W speakers, and 16W Dolby Digital Plus surround sound for lesson clarity in class and online; InstaShare wireless screen sharing; and new Eyesafe® technology for reducing blue light emissions. It's also the first display from BenQ to include an air ionizer. This is the second large deployment of BenQ boards within Michigan this year, with Ypsilanti Community Schools purchasing 311 panels in April.
"What sets BenQ Boards apart is that they complement what teachers are already doing with future-ready interactive tools that get kids engaged, but with next to no learning curve," said David Grzeskowiak, key partner manager at BenQ America Corp. "As the first deployment of our new RP03 series, this is certainly a great win for BenQ and more importantly, for Northview."
SANUS, the industry leader in mounts and accessories for TVs and smart devices, added 8K and 4K HDMI cables to its lineup. Now shipping, the SANUS 8K Ultra High Speed and 4K Premium High Speed HDMI cables provide a throughput for home theater audio and video in a single-cable solution. Offering an ideal way to ...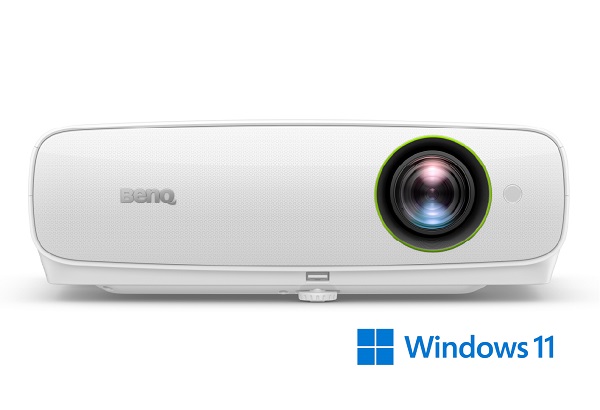 BenQ
, an internationally renowned provider of visual display solutions, is enabling productive meetings with its new
EH620
smart meeting room projector. Built on the Windows 11 platform, the projector enables meeting-goers to get started without a laptop or PC. To ensure the projector is no longer merely a device for displaying presentations but rather the room's central hub, the EH620 is equipped with built-in Edge and Chrome web browsers, simple access to cloud storage platforms, casting and wireless presentation system options with four-way split windows for sharing multiple screens simultaneously, preloaded video conference options, built-in apps, and the BenQ Launcher utility to streamline workflows and launch meetings instantly.
"Our goal at BenQ is to create display solutions for meeting rooms that are as capable as any PC or laptop, giving meeting-goers the freedom to work right from the display itself and ensure not a second is wasted on troubleshooting or connecting devices," said Bob Wudeck, senior director of business development at BenQ America Corp. "The BenQ EH620 smart projector is the culmination of that goal. It's a powerhouse hub that's simple to use and creates the collaborative meeting environments needed today."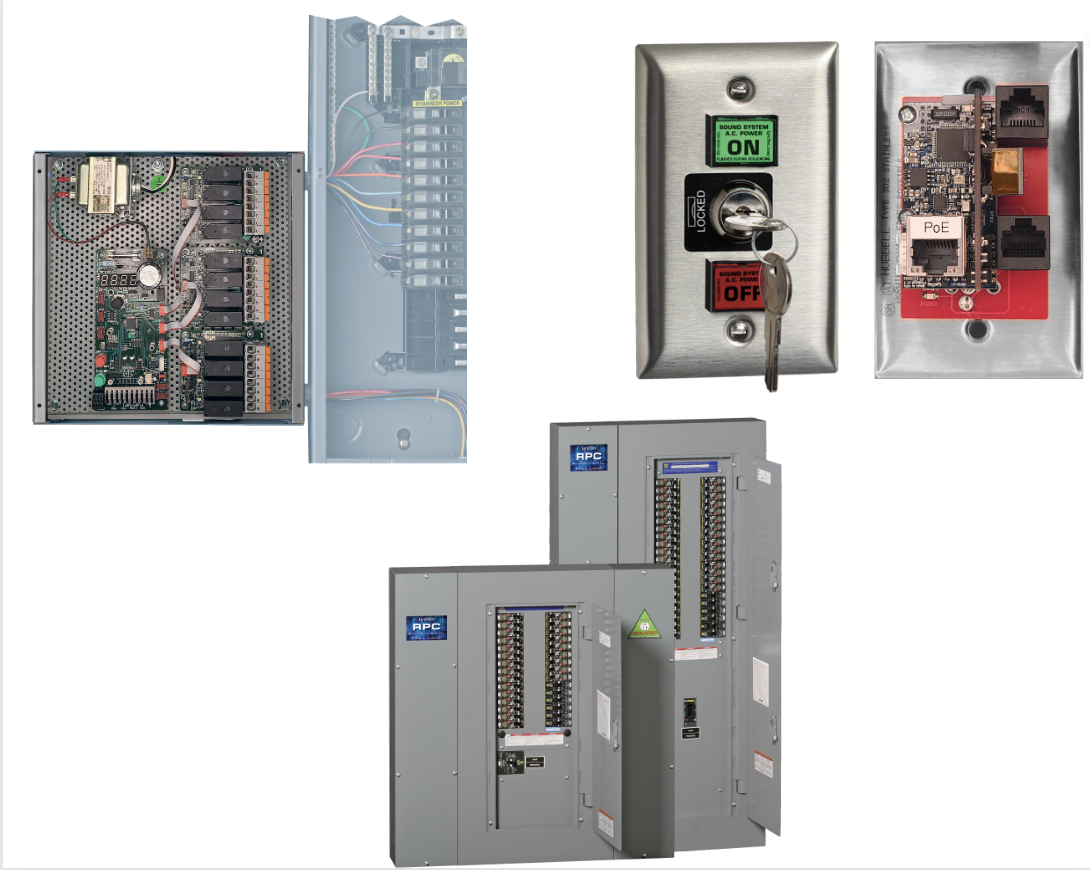 LynTec
, a leading manufacturer of innovative electrical power control solutions for professional audio, video, and lighting (AVL) systems, is launching new power control solutions at LDI 2022, Nov. 14-20 in Las Vegas. In Booth 2335, the company's new PDS-12 Sequencing Relay Panel and the PoE and Ethernet-enabled Smart Switch Sets will take center stage, with the LCP Lighting Control Panel, Narrow Profile Panelboards, and the company's flagship RPC Remote Control Breaker Panel also on display.
"It's essential for us to give customers the ability to effortlessly manage the power needs for the growing assortment of AVL components deployed in today's live event spaces," said Mark Bishop, president of LynTec. "Like many of the solutions within our power control portfolio, our new PDS-12 and Smart Switch Set are designed based on feedback from installers in the field. The PDS-12 builds on the tried-and-true power control features that made our PDS-10 popular with a critical redesign that delivers additional cost savings. Likewise, our new Smart Switch Sets bring our legacy SS-2 Switch Sets into the digital age. Wiring home runs from the panels to the switches are no longer needed — simply put the panel and the PoE Smart Switch Sets on your network and they can interact. This will drastically reduce the cost and labor of installation."