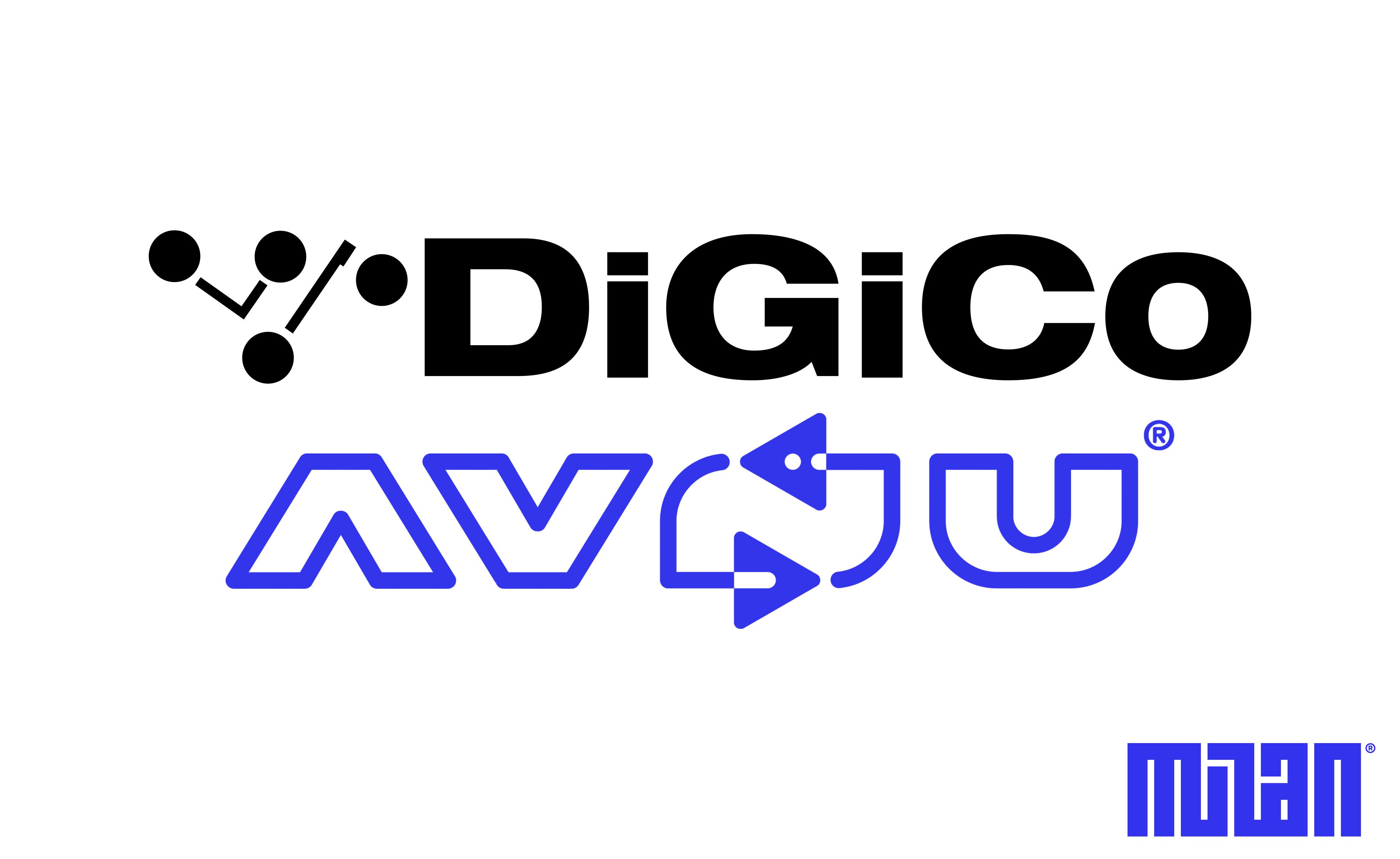 DiGiCo
is renowned for having an eye on current and future industry needs.
Recognizing
that the post-pandemic connectivity landscape is going to be more critical than ever, it has announced its participation in the
Avnu
Alliance®. This move to
AVB
networking and the Milan™ family, along with a keen focus on how best to integrate Milan into its range of digital mixing consoles, is an ambition the company is delighted is now underway.
Milan has been developed through close cooperation between a number of manufacturers. It builds on a common networking technology to create a link between AV, IT and silicon industries. It is already being used in projects around the world and by manufacturers including Adamson,
Biamp
, d&b
audiotechnik
, L-Acoustics, Meyer Sound,
Neutrik
and
RCF
.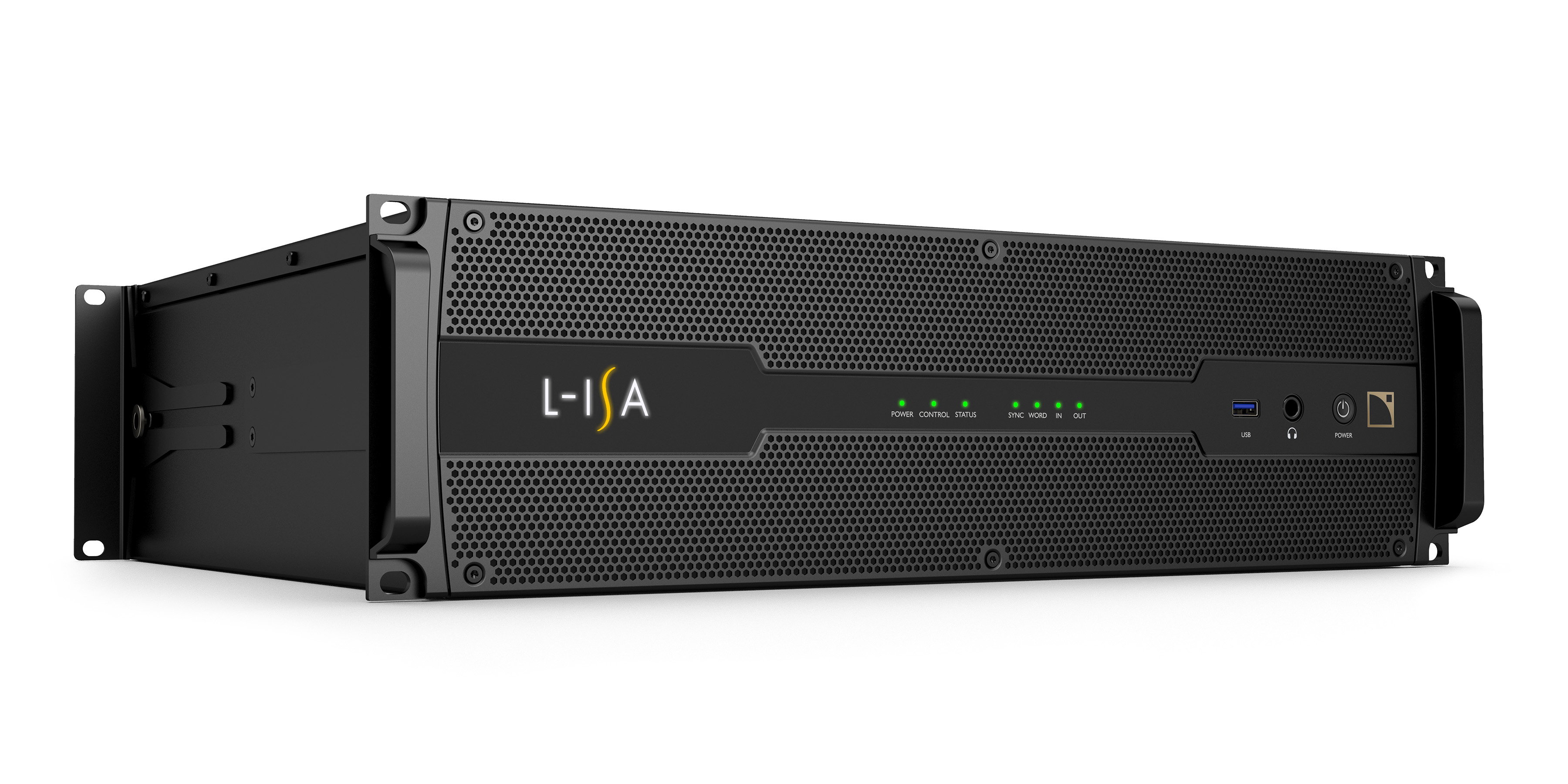 As the L-Acoustics V-
DOSC
line source array altered the trajectory of modern pro audio loudspeaker design in the 1990s, so the company's unveiling of L-
ISA
Immersive Hyperreal Sound technology in 2016 represented an equally seismic shift in the sonic landscape of today's live events. Extending spatial processing to a wider range of productions and venues, L-Acoustics now rolls out the next generation of its 3D audio processing engine, L-
ISA
Processor II. The new processor offers users more power, performance and flexibility, and is available in four different output configurations through a one-time, tiered license fee.
Similar to its predecessor, L-
ISA
Processor II is a hardware solution that provides advanced object-based mixing for the most demanding immersive audio productions. While both units offer control of spatial audio processing and virtual acoustics for up to 96 audio objects based on speaker positioning information and mixing parameters—including pan, width, distance, elevation, and
aux
send—the new L-
ISA
Processor II doubles the original unit's potential output count of 64 up to 128 outputs for greater power and versatility on larger, more complex events.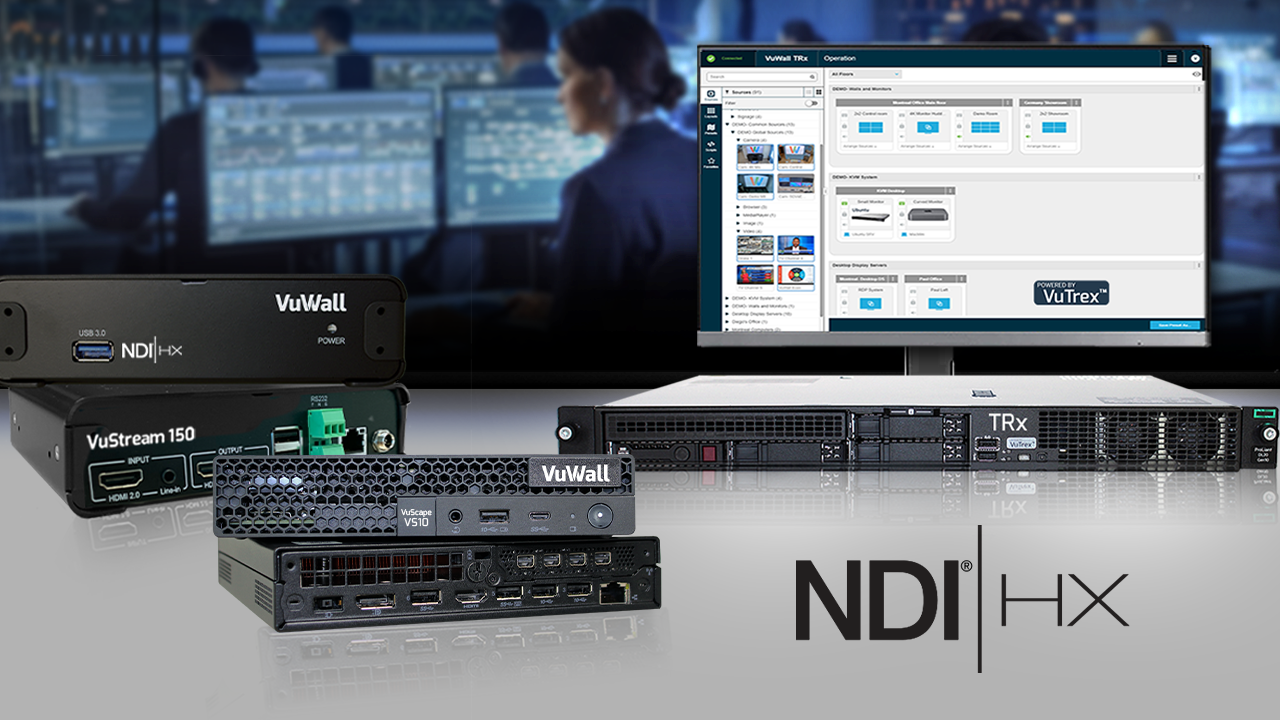 VuWall, a technology leader in video wall control systems and unified visualization solutions, announced that its all-new TRx 3.1 Video Wall Management Platform can easily route NewTek NDI-encoded sources to a combination of NDI-enabled decoders, including VuWall's new VuStream 150 encoder/decoder and the entire VuScape series of video wall controllers. The company's VuScape processors can open multiple NDI sources simultaneously and display them in a multiview format on a video wall. The NDI and NDI|HX format expands the many protocols that VuScape already supports.
NDI is a royalty-free technology that allows audio, video and data sources to be shared bi-directionally across a network. It eliminates costly direct connections, expensive cable runs, and infrastructure upgrades while making any source available for any destination on the network.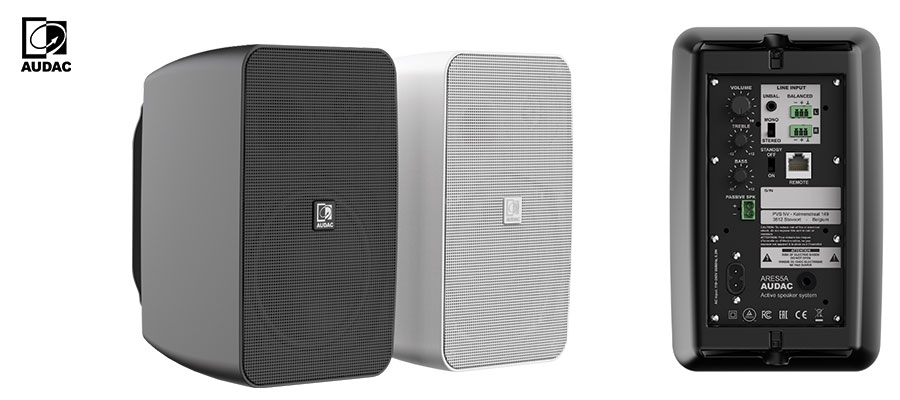 The dynamic power distribution of 2 x 40 Watt can be delivered thanks to the integrated amplifier. The loudspeaker features a stereo line input and a balanced terminal block connection, allowing a convenient connection to any kind of audio source.
When no input signal is detected, the auto-standby mode reduces power consumption, making the ARES5A Energy Star compliant. A switch at the back of the device permits to enable and disable this audio standby mode when needed.
As with any audio solution they design, AUDAC has attached great importance to the installer convenience of the loudspeaker. The ABS enclosure and mounting bracket that blends aesthetically into the cabinet itself provide an even more sleek and modern look and allows the loudspeaker to be installed close to a wall. Versatile mounting options are possible, this way the loudspeaker can be mounted both horizontally and vertically with an inclination up to 45° on both sides, enabling you to position it in the right direction. Due to the fact that the bracket itself consists of 2 45° corners, installation in corners or even ceiling can easily be achieved. In addition, AUDAC constructed an optional MBK455 angled mounting bracket set, which permits an extra inclination of 90° when needed.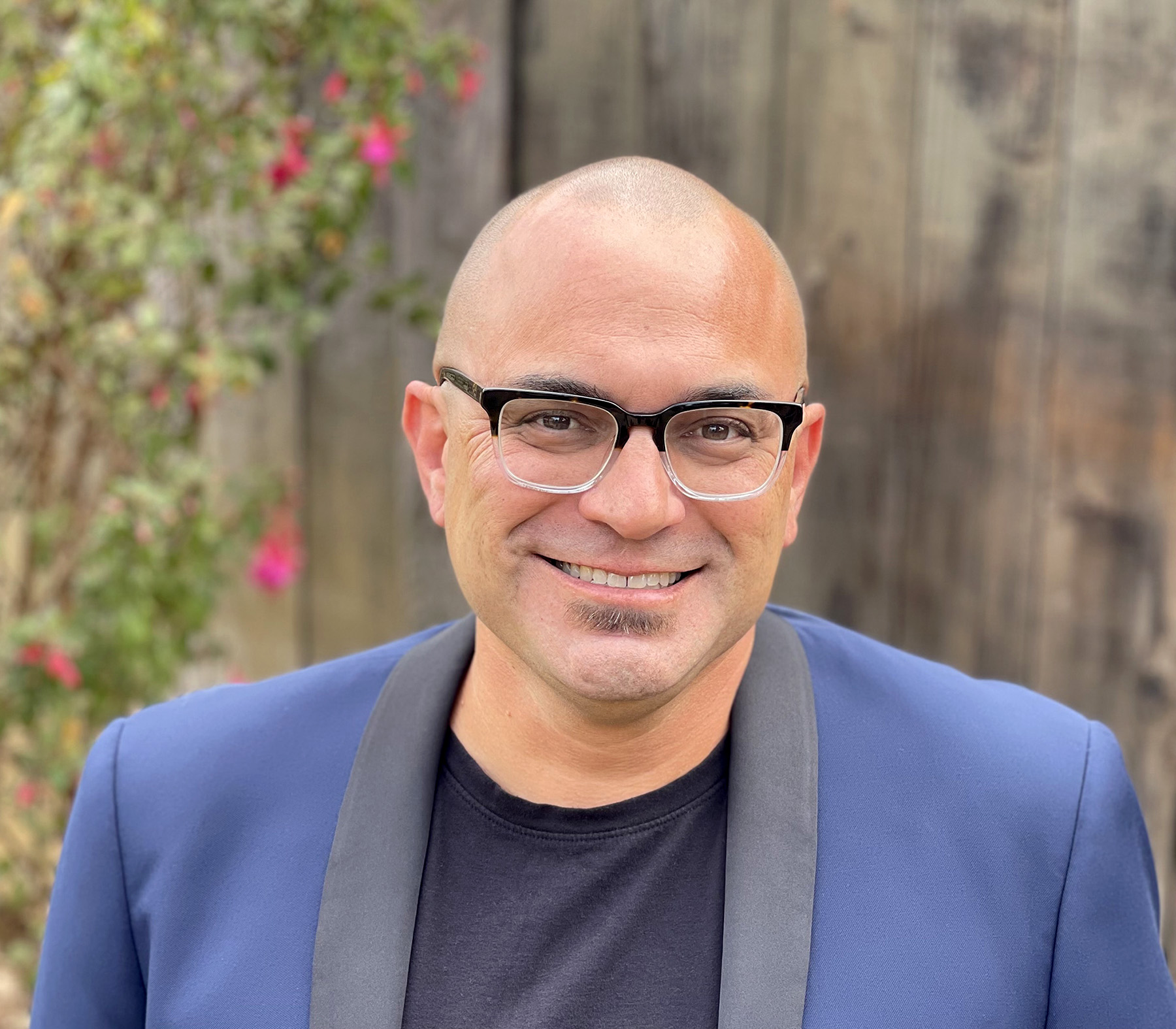 Group One Limited, the Long Island, New York-based US distributor for Avolites, Calrec, DiGiCo, KLANG, Solid State Logic and several other premium professional audio and lighting manufacturers, announces the appointment of Alex Ordoñez to the newly-created post of Marketing Manager. The news comes from Group One President Bryan Bradley, to whom he directly reports.
Based at the distributor's Chatsworth, California office, Ordoñez is now responsible for the planning, development and implementation of Group One's marketing strategies, operations and communications activities across all of the company's teams. He is additionally collaborating with Group One's UK- and European-based manufacturers to manage and execute domestic marketing strategies for each of the brands individually.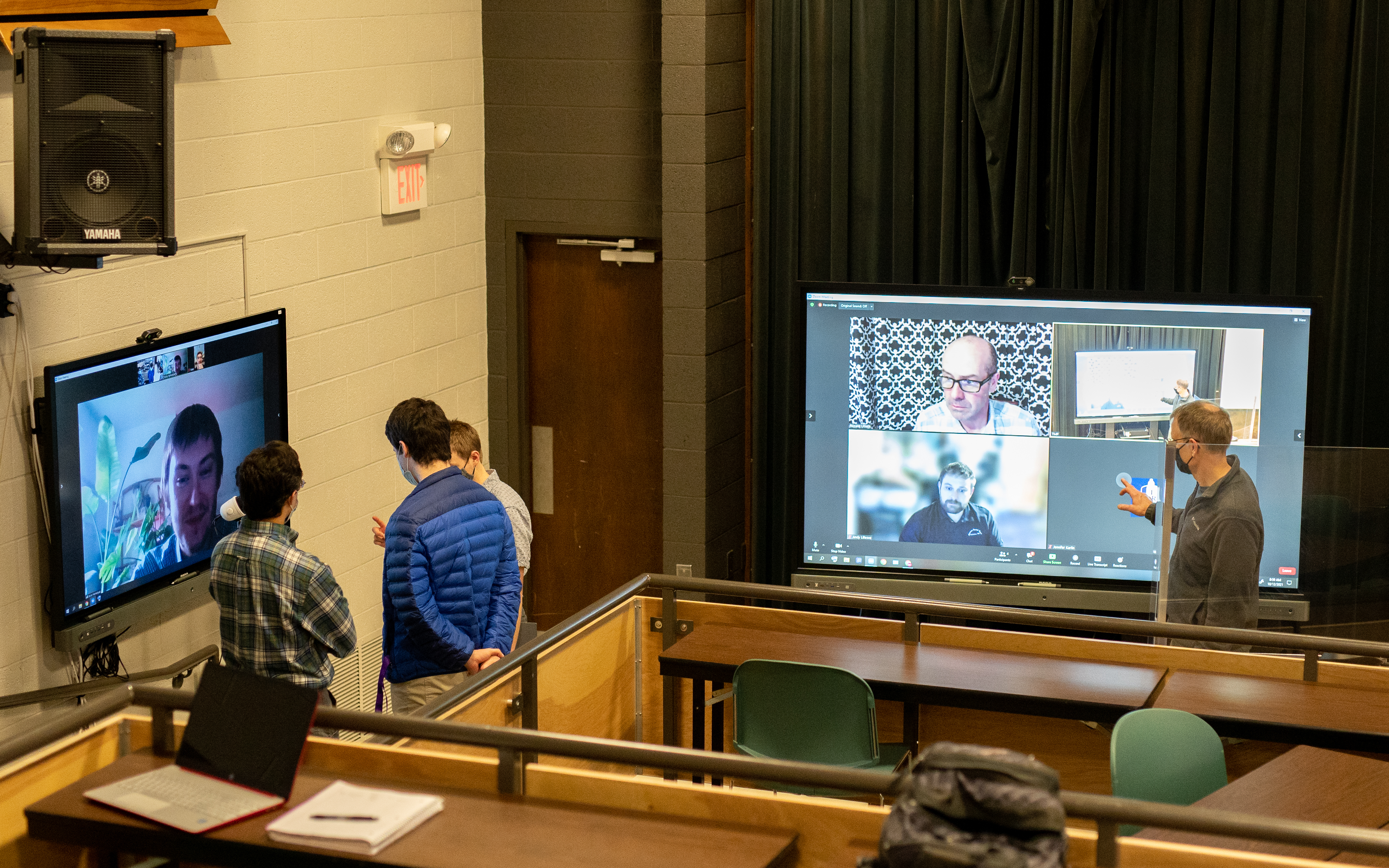 BenQ, an internationally renowned leader in visual display solutions, has been chosen to supply its 4K UHD RP Series of interactive displays to one of the most innovative engineering schools in the nation, Iron Range Engineering. Part of Minnesota State University in Mankato, Iron Range Engineering's Bell Program is kicking off the university's new school year with upgraded huddle rooms featuring 10 65" RP6502 displays and two 86" RP8602 displays. Each is loaded with interactive productivity tools to help the students develop a real-world professional skill set.
The RP Series is BenQ's premier line of interactive displays, delivering cloud-based connectivity for seamless collaboration to the classroom. Available in 65", 75", and 86" models, the panels incorporate BenQ's intuitive, feature-rich EZWrite cloud whiteboard software and InstaShare wireless screen sharing system.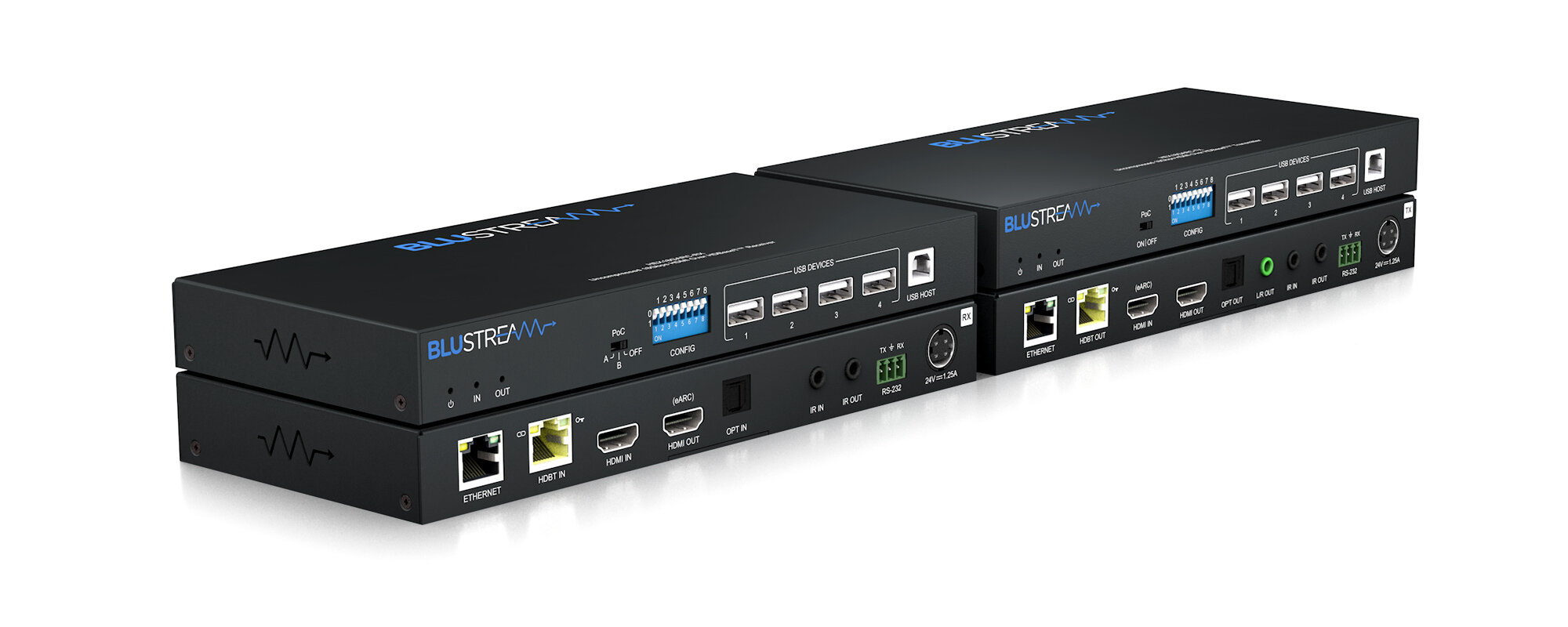 Leading AV distribution innovator Blustream, today announced a new addition to its line of uncompressed, unconverted 18Gbps HDMI over HDBaseT™ extension solutions. Available now, the HEX18GARC-KIT extender set uses the latest HDBaseT technology for the distribution of bit-for-bit 4K HDMI video and audio up to 328 feet over a single Cat6A cable, with support for USB 2.0/KVM, eARC, ARC, and 1Gb Ethernet pass-through. The result is a full HDMI and control solution that leverages nearly all the capabilities in the latest HDBaseT technology.
"The HEX18GARC-KIT is the big brother to our recently released HEX18G-KIT and completes our initial line of uncompressed and unconverted 4K 18Gbps HDBaseT extenders," said Martyn Shirley, Blustream General Manager. "Like its predecessor, it delivers the ultimate in picture quality for the most demanding residential and commercial spaces while adding a range of industry-first audio and network features for critical viewing areas."
C2G today announced that the company is now offering a complete family of HDMI® HDBaseT extenders for the delivery of uncompressed HDMI video and audio signals — in addition to VGA, IR, RS232, USB-C, USB 2.0, and analog audio — over a single network patch cable to displays in conference rooms, huddle rooms, classrooms, lecture halls, and more.
"Our HDMI HDBaseT extenders are the perfect solutions for any commercial installation where AV signals need to be distributed — with USB and control signals alongside them — beyond the length limitations of standard HDMI cabling," said Jennifer Crotinger, C2G Product Manager, C2G, a brand of Legrand. "For integrators, the devices embody the four pillars that set C2G apart from other solutions on the market: testing, quality, convenience, and confidence."
Crealine Media Systems AG is taking its live event productions to the next level with Riedel Communications' Artist digital matrix intercom system, Bolero wireless intercom system, and SmartPanel intelligent intercom and control panels for real-time video, audio, data, and communications. Ensuring flexible, reliable communications within the Crealine control room, as well as connections to off-site locations, studios, and mobile facilities, the Riedel gear supports Crealine's remote and hybrid production workflows for esports and other live events across Switzerland.
"Riedel gear sets up quickly and integrates readily via different interfaces for audio, control, and monitoring, so it's easy to equip the system as needed for any live production," said Silas Füglistaler, project manager at Crealine. "We also benefit from Riedel's expertise and the company's robust rental offering, which help us scale to meet the requirements of any project. Because Riedel products are easy to use and already well known in the production environment, they require little to no training time."