Live Stream Setup For Churches (That Still Looks Awesome)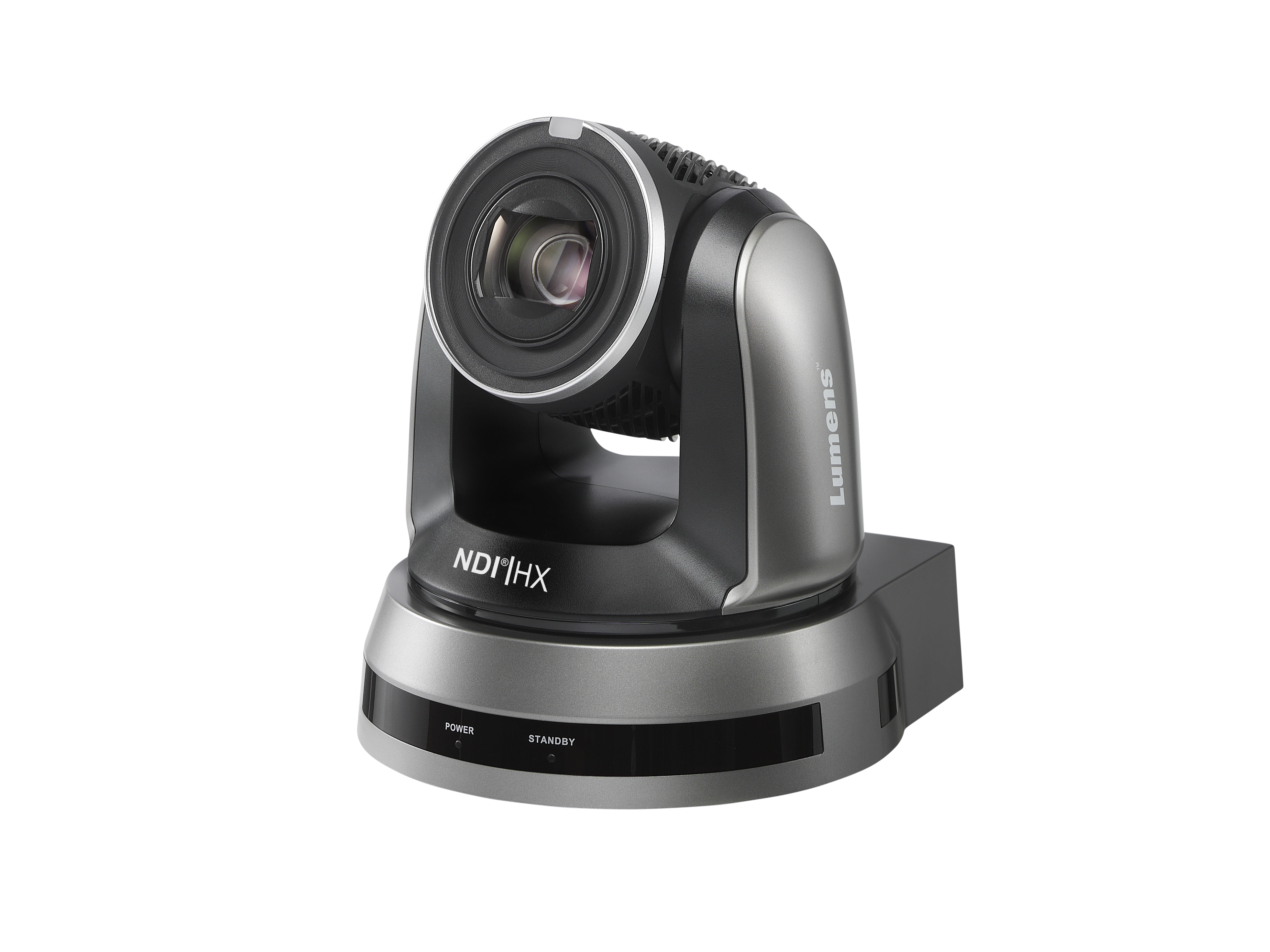 Lumens® Digital Optics Inc., today announced the VC-A61PN 4K Ultra HD PTZ camera that transmits 4K 30fps video image quality directly to NDI®. The camera is packed with high-end features, making it applicable for multiple applications such as live streaming, e-sports, events, house of worship, etc.
The new VC-A61PN is equipped with the world leading video standard NDI® |HX allowing the camera to deliver and receive high video quality with ultra-low latency, which utilizes NDI-based video production workflows without additional configuration, reducing cost and shortens installation time frames. NDI® |HX is also suitable for switching in a live production environment which simplifies the live streaming process. Its power, signal and control go over a single cable. The VC-A61PN allows you to reach a larger audience via live streaming with a simpler and quicker installation process without bulky cables.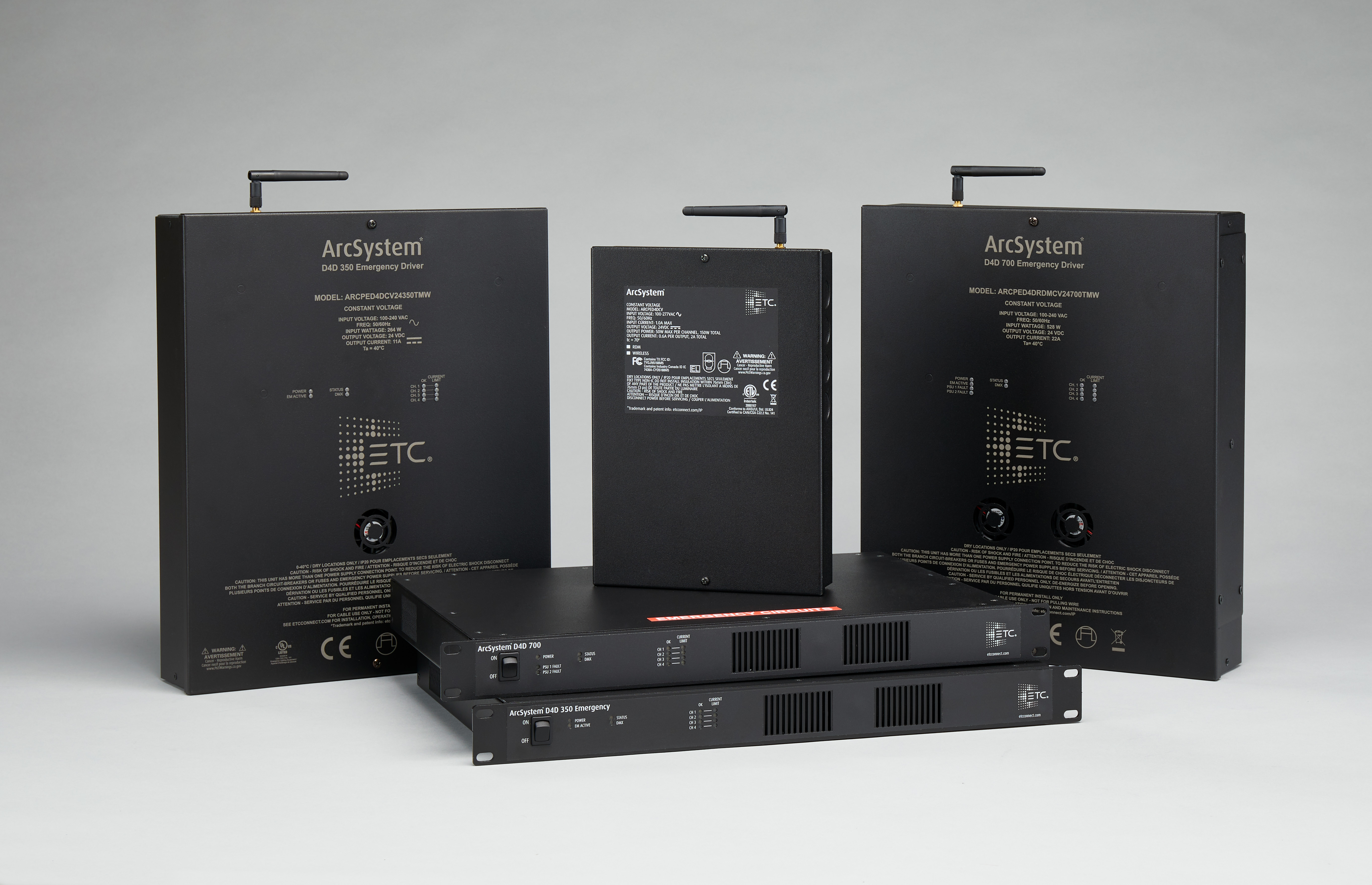 ETC announces a new addition to its award-winning ArcSystem Pro luminaire platform, the D4 CV Driver family. This new line of drivers is designed for use with 24 VDC constant voltage LED loads, such as linear tape applications. ArcSystem products are renowned for ease of installation as well as quality of light and dimming—and the D4 CV driver family is no exception.
The D4 CV driver line complements the recently introduced F-Drive system, creating an industry-leading range of LED driving solutions for a variety of installations. The new D4 CV driver line includes both wall-mount and rack-mount options, with four channels per driver, and the ability to reach maximum load capabilities of 528 W across four channels.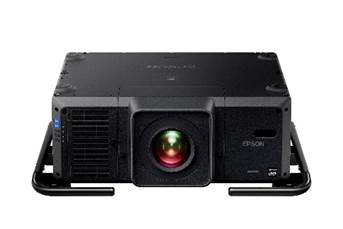 As people continue to keep a safe distance from one another, big, bright displays are essential in providing better visibility in today's more spread-out venues and auditoriums. Epson, the number-one selling projector brand worldwide,1 today announced its brightest projector – the Pro L30000UNL – is now available. Delivering 30,000 lumens of color and white brightness,2 it is one of Epson's most technologically advanced projectors. The Pro L30000UNL offers native WUXGA resolution with 4K Enhancement technology3 for a high contrast, true-to-life image. It is ideal for events, rental and staging, auditoriums, lecture halls, and other large-venue applications. Compact and lightweight for its brightness, the Pro L30000UNL is a powerhouse projector that enables users to confidently project content and captivate audiences with exceptional image quality and incredible brightness.
"The Pro L30000UNL joins Epson's extensive large-venue projector lineup, combining extreme brightness with the innovative projection technology and robust feature-sets for which Epson is known," said Ramzi Shakra, product manager, Epson America, Inc. "We've included a full suite of premium features, some of which take advantage of the projector's unique built-in cameras to make complex applications such as edge blending or stacking of multiple projectors faster and easier."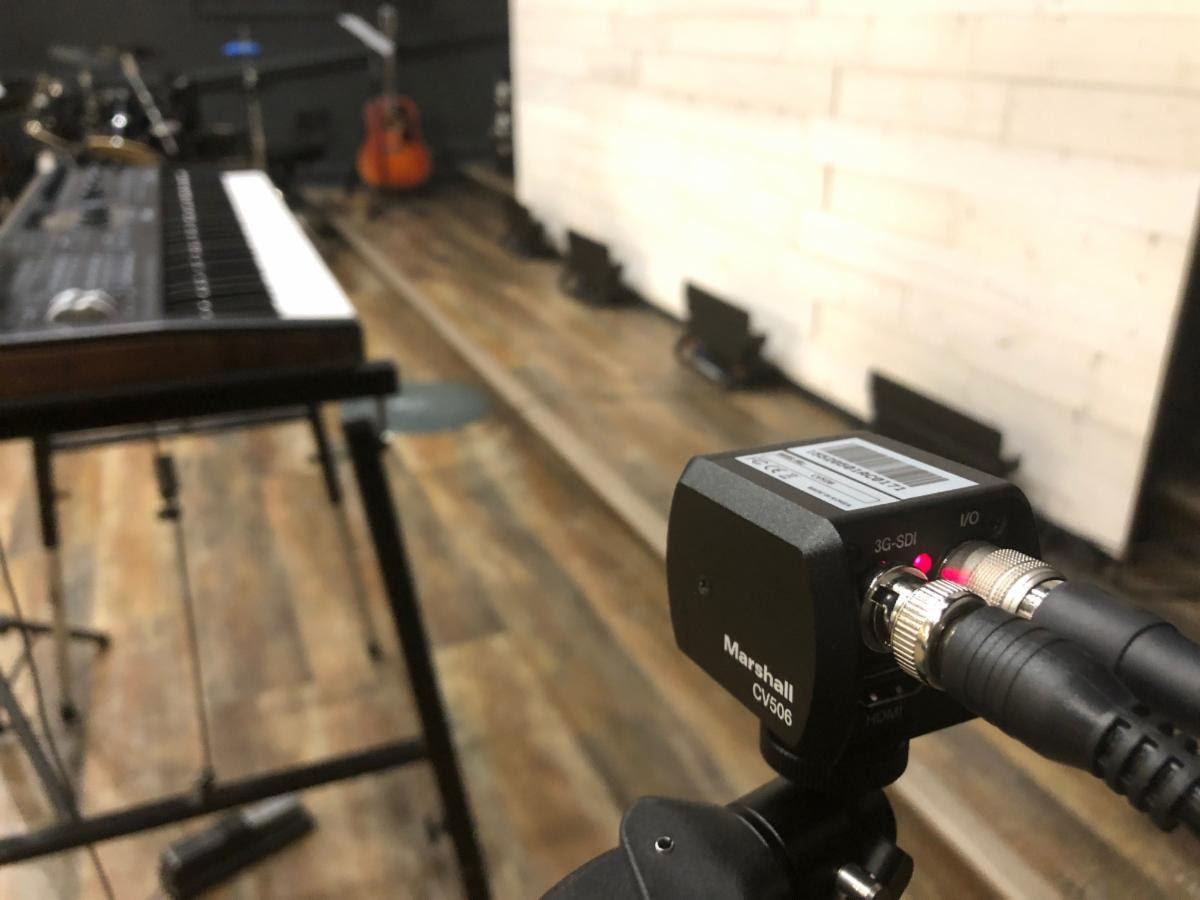 5 Words Media (5WM), an AV and lighting integrator based in Phoenix with offices located in Austin and San Diego, recently embarked on its #FreeChurchAV contest as a way to give back to the HOW industry. The contest, which garnered over 580 entrants, had an impressive prize package ̶ a brand new state-of-the-art AV system, which included three CV506 Full-HD Miniature Cameras from Marshall Electronics.
"The #FreeChurchAV contest was conceived by our team internally when we were looking for a way to give back to the church community that has been so good to us as a company," says Daniel Gourley, 5 Words Media Owner/Design Principle. "We are a Christian-based company and #FreeChurchAV was a great way to provide value to a church in need of an equipment upgrade."
In support of its customers easing back into production, Pliant Technologies announces a 30-day return satisfaction guarantee on all of its CrewCom 900MHz and MicroCom 900MHz professional wireless intercom products. With this initiative, Pliant is going the extra mile to ensure that its customers are completely satisfied with their Pliant products.
"Pliant has had an exceptional response from our customers using our 900MHz products," says Gary Rosen, Vice President of global sales for Pliant Technologies. "We understand that these systems can be a significant expense for some customers, and with the vast variety of products on the market, deciding what to purchase can be difficult. To help take the fear out of buying the wrong system, we are now offering a 30-day money back guarantee on all Pliant 900MHz systems."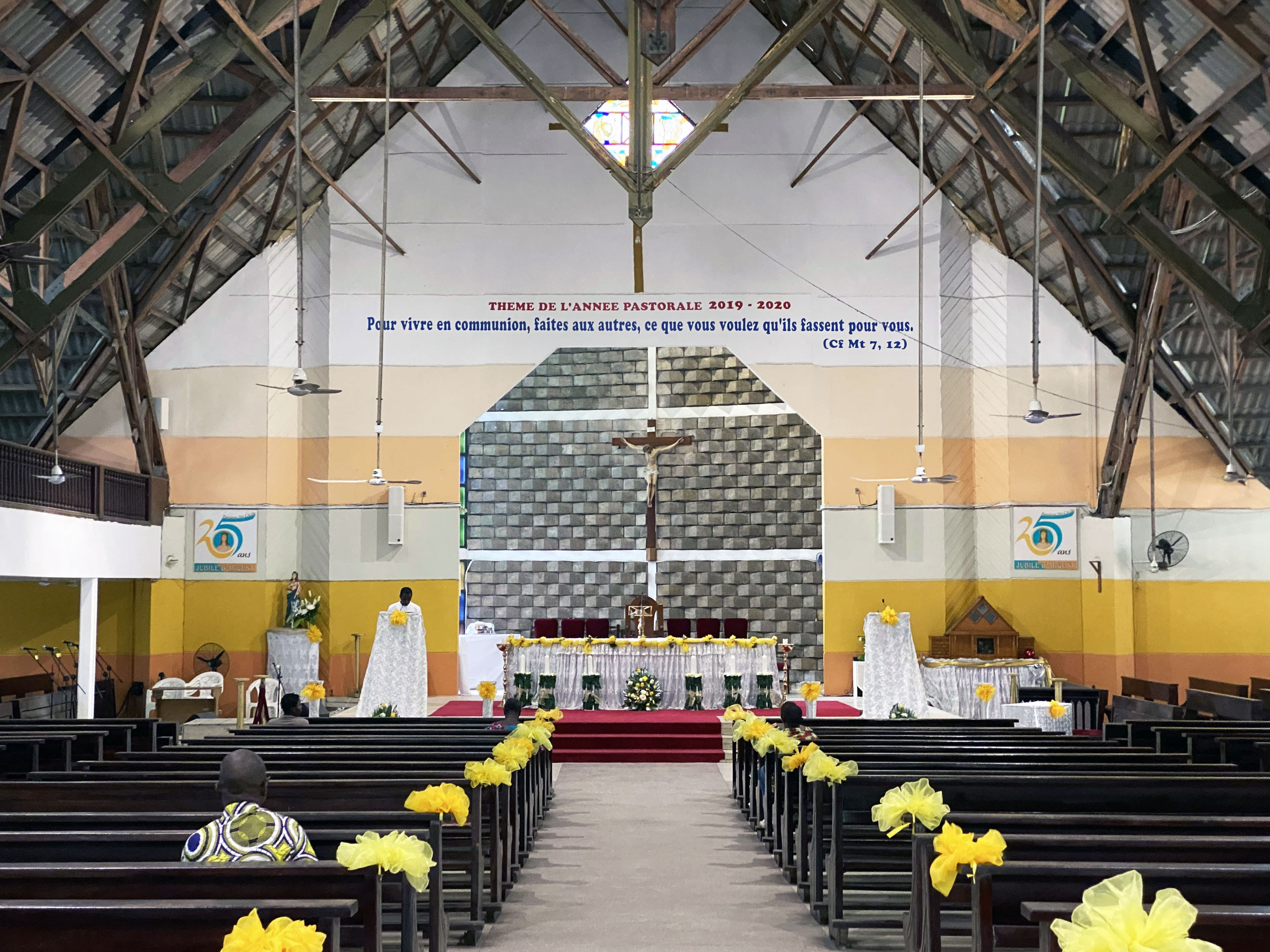 St. Cecilia Catholic Parish, located in Abidjan, Ivory Coast, has seen its congregation grow significantly over the past 25 years. To accommodate the vibrant congregation, the parish began increasing the number of services and programs being offered. It also expanded a large outdoor, overflow seating area. But as they made changes, it quickly became clear their existing sound system wouldn't deliver the quality, power, or control necessary to deliver the message.
The church's main sanctuary is a large, rectangle area with additional left- and right-wing seating spaces on each side. All totaled, the indoor space seats about 1,000 – but that's only a part of the congregation that flocks to the church. The large outdoor area accommodates even more church members than the indoor space. At least 1,000 additional parishioners bring their own portable seating and tents to enjoy the services outdoors.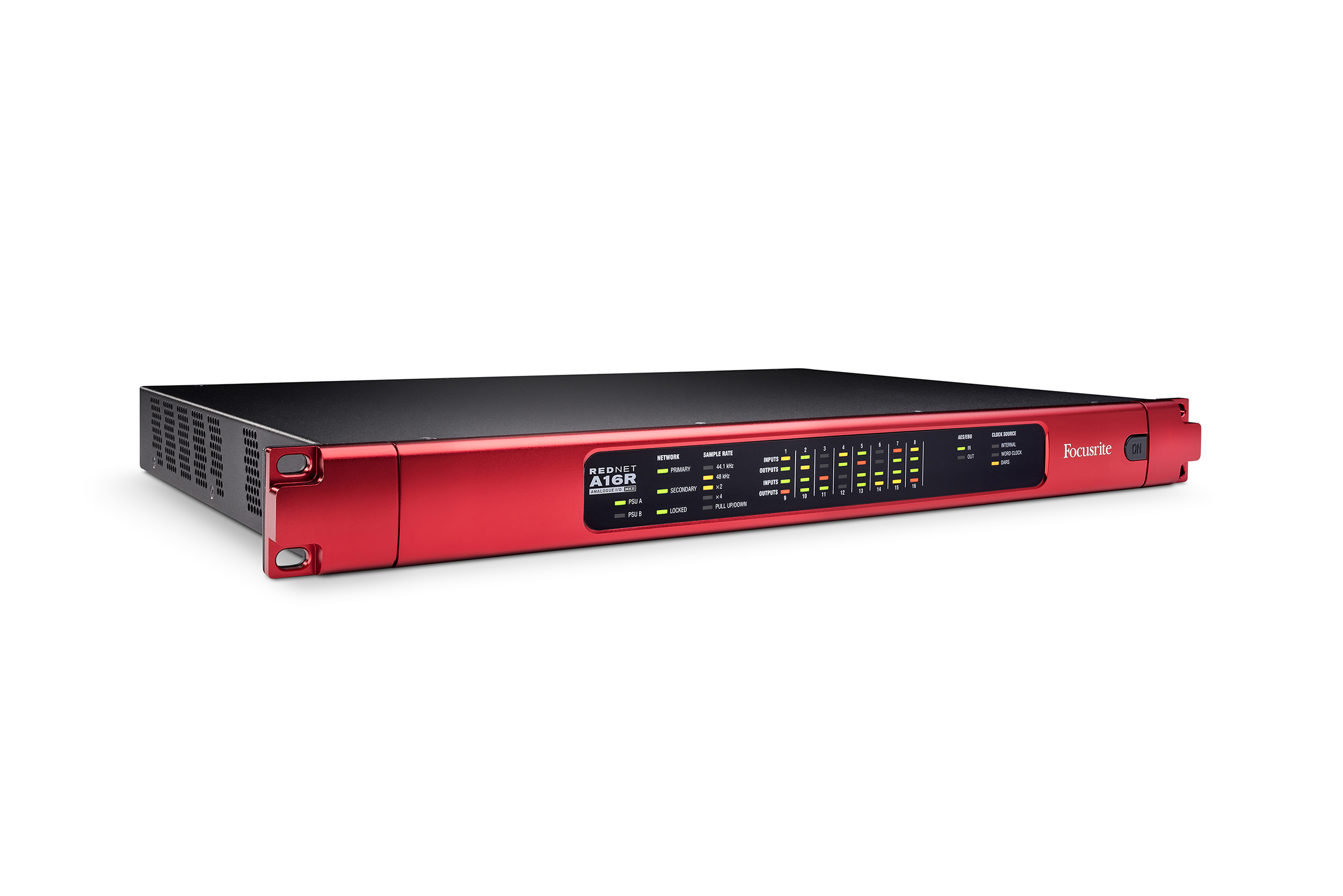 Focusrite announces the release of two new products in the RedNet range of Dante™-enabled Audio-over-IP interfaces: RedNet A16R MkII and RedNet D16R MkII. Both models share the same feature set as their predecessors, including pristine conversion and class-leading audio quality, but now feature level controls for individual input and output channels.
RedNet A16R MkII is a 16x16 line-level analogue interface that is perfect for getting 16 channels of analogue audio on or off a Dante Audio-over-IP network. RedNet D16R MkII is a 16x16 AES3 interface – ideal for interfacing between digital audio equipment (such as consoles and power amplifiers) and a Dante network. Both units feature dual PSUs and primary and secondary networks for redundant operations, with audio switchover in case of power loss or network failure, making them ideal for critical path applications such as broadcast, live sound and post-production.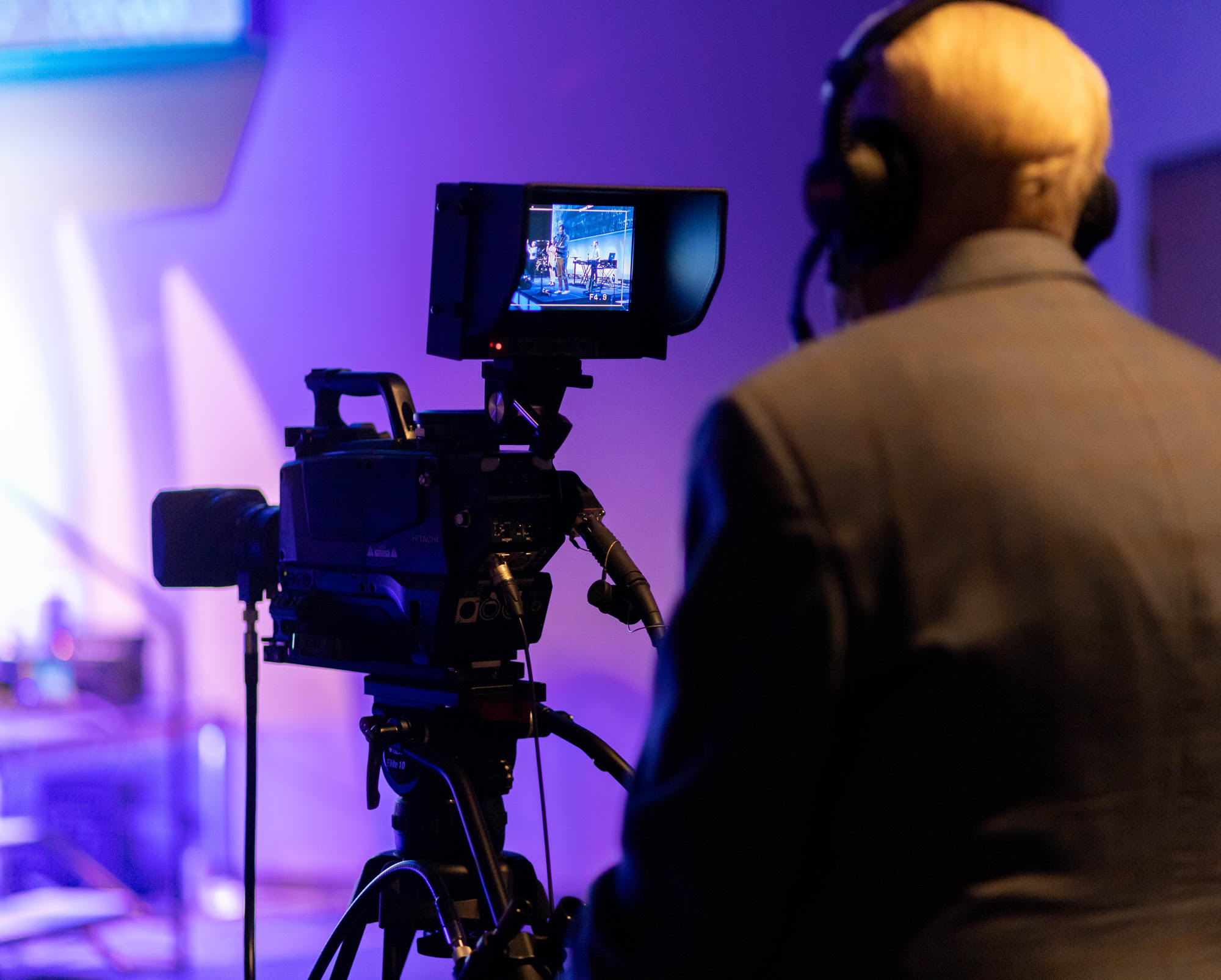 When Immanuel Baptist Church of Little Rock, Arkansas designed its new on-campus City Center for hosting community and local corporate activities, it purchased three SK-HD1800 cameras from Hitachi Kokusai Electric America, Ltd. (Hitachi Kokusai) to enable premium-caliber, in-house video production capabilities. The visual quality of the Hitachi cameras has shone even brighter during the COVID-19 pandemic, elevating the church's live streaming and IMAG as it moved its services from its primary church building to the new City Center auditorium.
Founded in 1892, Immanuel Baptist's vision is to be a gospel advancing church, for the gospel, for the city and for the world. Developed in a massively renovated former grocery supermarket on the same campus as Immanuel Baptist's main church building, the City Center was created for use by community organizations and companies for conferences, training seminars, and special events.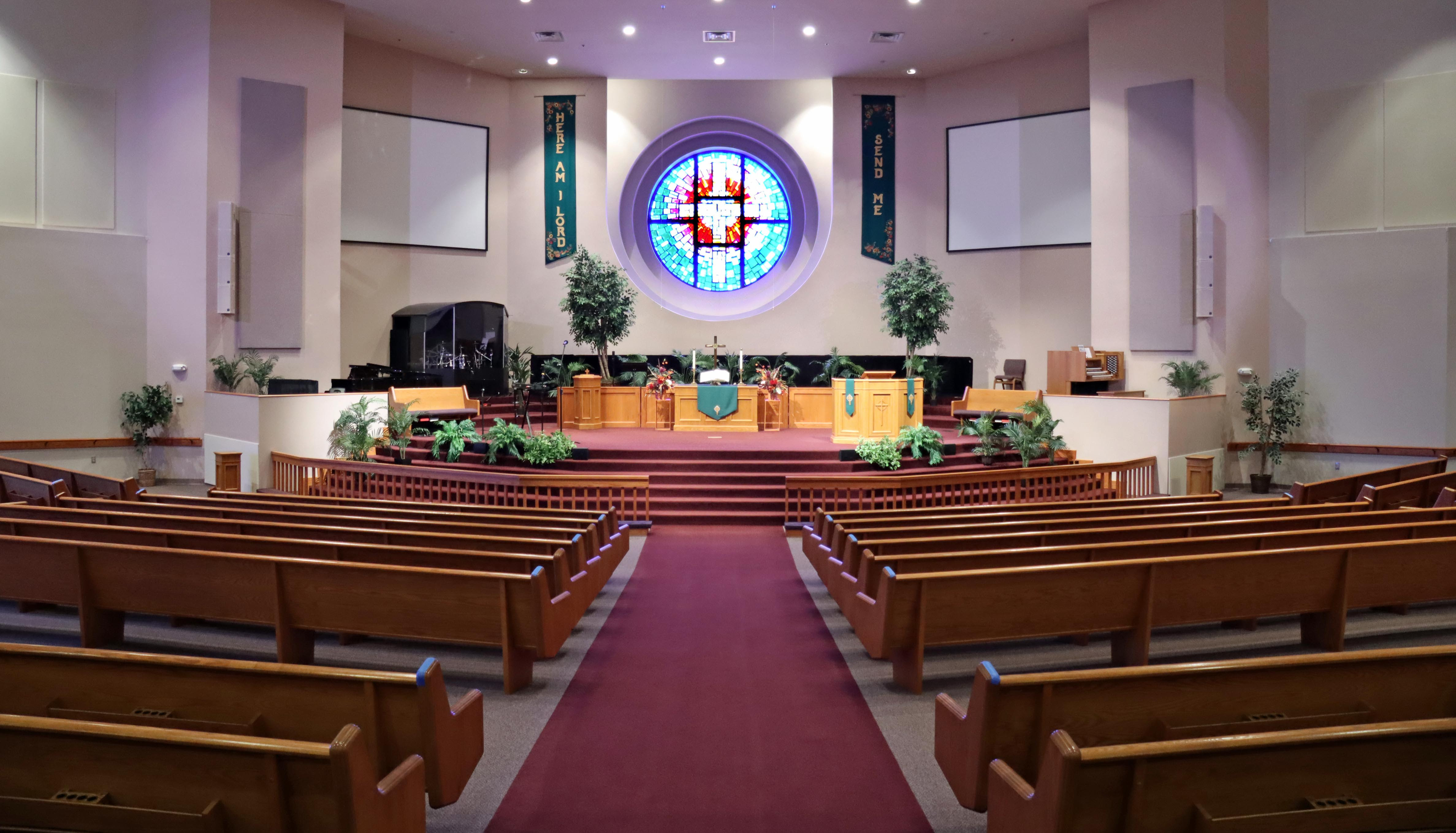 Faith United Methodist Church in Tulsa, Oklahoma is one of many churches that has worked to ensure its services remain accessible to all during the 2020 global pandemic. When churches had to shut their doors, the Faith United Methodist team shifted to video streaming. When social distancing practices became more clearly defined, they developed a hybrid model – allowing a few in-person worshipers to join them at the church while they continued the stream.
That said, there was a unique challenge with that hybrid return: with the on-site sound system running, the audio on the stream became increasingly unintelligible.