Church Video Production & Live Streaming Case Study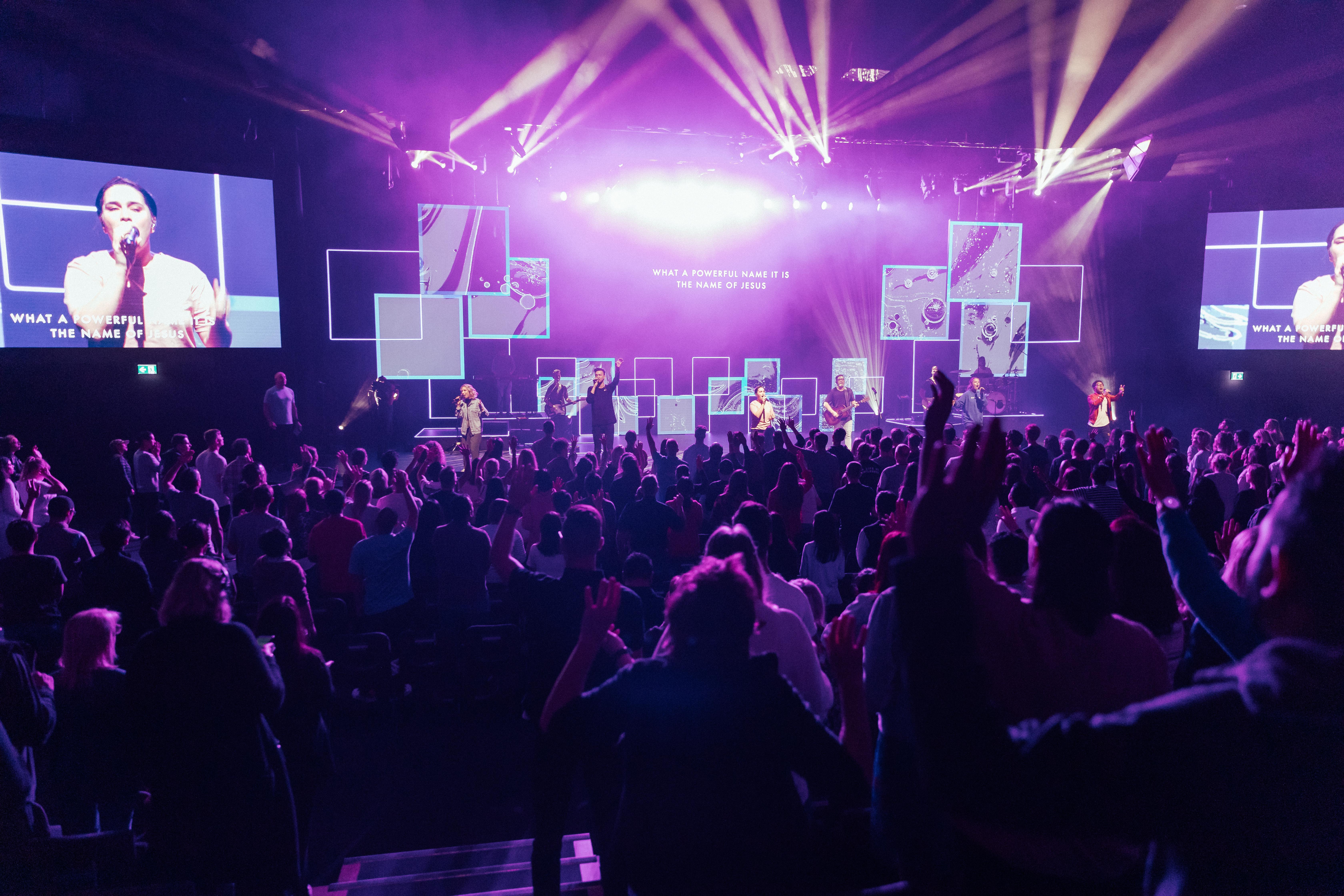 LIFE, a multi-site church in Auckland, New Zealand, has a sophisticated live audio-visual production set-up that provides its congregation with superior coverage of services, worship-based concerts and conferences. In late 2018, it opened its newest facility, LIFE Central Campus, with an 1800-seat auditorium, a 300-seat Chapel facility and foyer spaces. The extensive facility necessitated a wide-ranging, high-functioning communication system to keep production teams connected, not just around the building but also with the other LIFE campuses.
Riki Willis, Production Project Coordinator, LIFE, said, "The new facility is set up as a typical live production environment, including a vision control room and auditorium FOH. We needed multiple channels of simultaneous communication to support the various job functions, from technical directors and video producers to lighting operators and stage management crew, so a matrix was deemed necessary. We also wanted to be able to live-link audio and video to and from our two other Auckland-based campuses."
Having evaluated and priced the major market competitors, the LIFE team chose Clear-Com® for a number of compelling reasons, as Willis explains, "I tested the competitors' latest generation wireless system against FreeSpeak II and felt that FreeSpeak II's audio quality and noise floor were far superior. We also already owned some Clear-Com LQ® units and partyline equipment, so there was compatibility with existing kit, and there is also more knowledge of the Clear-Com product line in New Zealand, which is helpful when we are hiring or welcoming external teams to the facility."
The Clear-Com installation includes an Eclipse® HX-Delta matrix frame with E-IPA cards, with FreeSpeak II® IP-enabled transceivers and beltpacks, V-Series Iris intercom panels and LQ Series IP interfaces.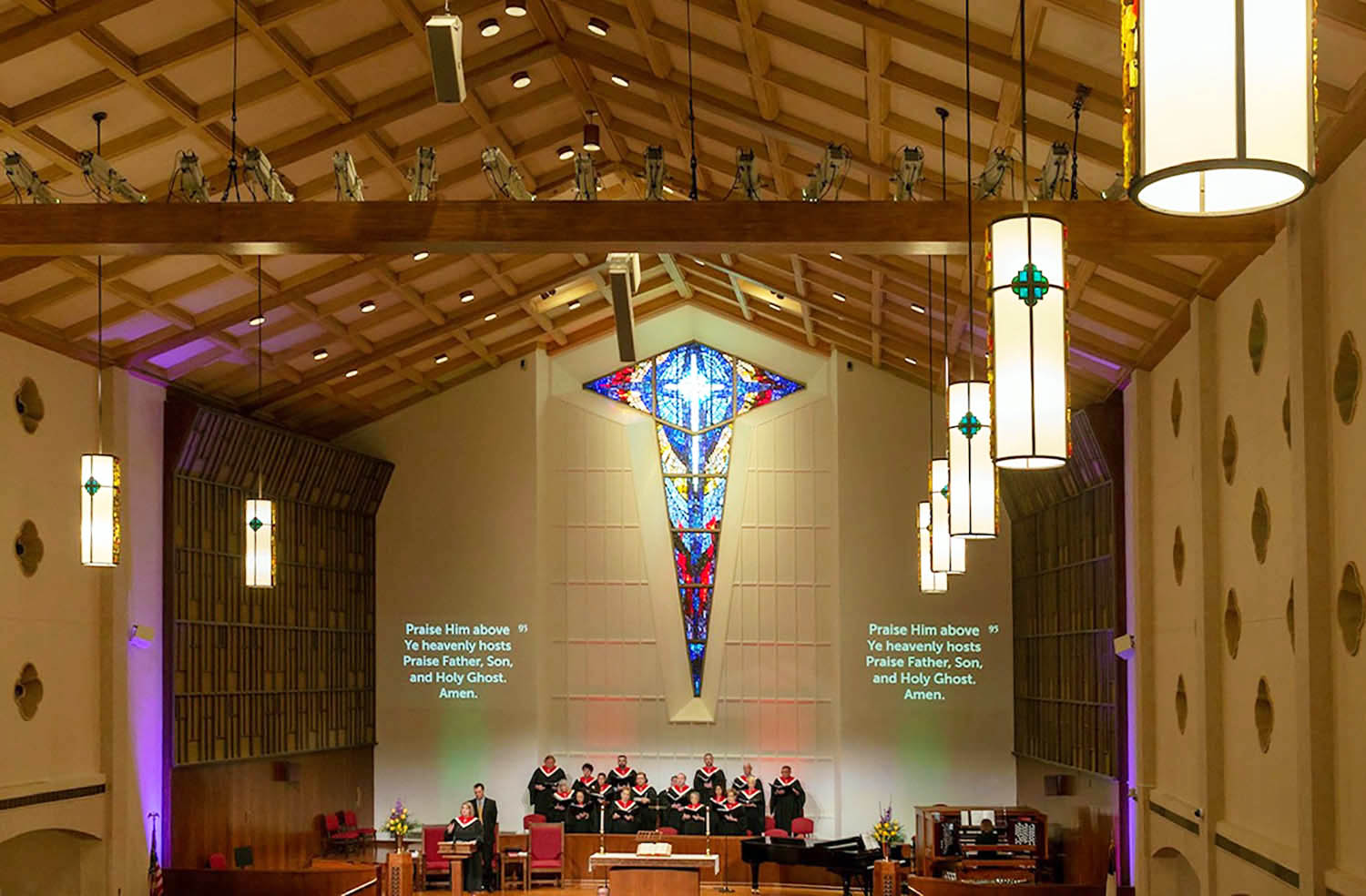 At over 130 years old and counting, First United Methodist Church of Midland, Texas is the oldest church in Midland, an oil industry hub and home to over 100,000 people. The church enjoys local fame because its spacious and beautiful sanctuary was the site of President George W. Bush and First Lady Laura Bush's wedding, and the First Lady's mother, who is local to the area, is still a member. Unfortunately, a recent sound reinforcement system "upgrade" to line arrays disappointed congregants, staff, and musicians alike because of its murky, indistinct sound. FUMC called in local AV integration firm Romeo Music, who worked with Danley representative Anderson Sales and Marketing to design and install a straightforward replacement system at a fraction of the cost using Danley's patented point-source technologies. The new Danley system is a hit, so much so that FUMC is considering a new Danley system for its contemporary worship space as well.
"This was a sensitive situation," said Rebecca Lowrey, account manager at Romeo Music. "First United Methodist holds a traditional service in the sanctuary, with reinforced voice, piano, choir, and string quartet. They also have a pipe organ. Many of the solo musicians are paid, which gives you a sense of how much the church respects music. Their new line array system was less than three years old. It was expensive, respectable technology but the wrong application. There were many spots in the sanctuary where no one could make out what the pastor was saying, and everywhere else it was muddy and reverberant. No one could even hear the choir, and the choir couldn't hear themselves or the piano that is just ten feet away. There was a lot of frustration as the line array system was very far from meeting their needs."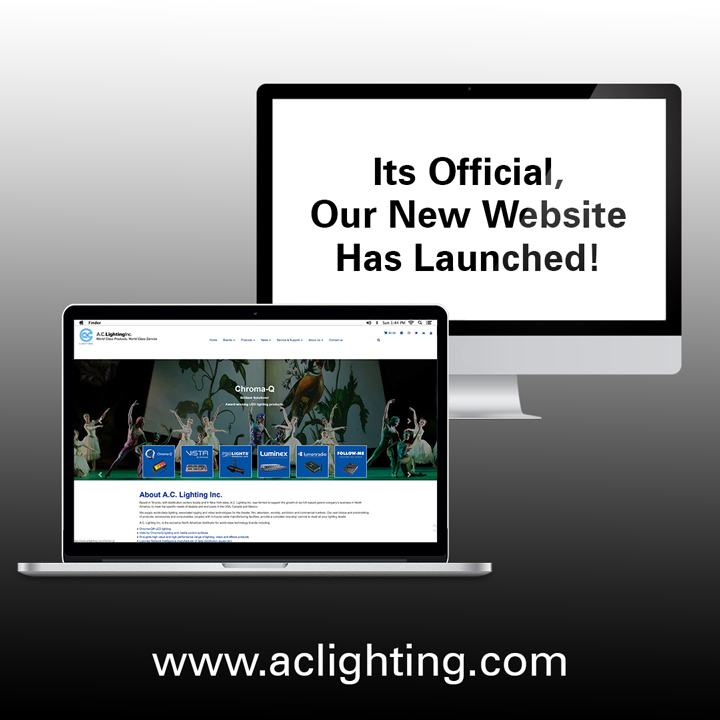 A.C. Lighting Inc., distributor of world-class lighting, rigging and video technologies is pleased to announce the launch of their new Website – www.aclighting.com.
Designed to deliver an enhanced user experience, www.aclighting.com features easy to use menus with fast navigation, a clean and easy to use design. The site is now fully responsive, adapting to your mobile device, tablet or desktop.
The website features Exclusive Brand pages as well as product pages for all of the Manufactures we partner with, including; Chroma-Q, Vista by Chroma-Q, PROLIGHTS, Luminex, LumenRadio, Follow-Me, Prolyte, and Jands. You will find a detailed download page, support documents, reference, and an area to learn about light.
"A.C. Lighting Inc. is dedicated to improving the customer experience through our website." explains Kyla Werrett, Marketing Project Manager. "Our improved website provides improved product details, images and information about A.C. Lighting Inc. and the brands that we carry."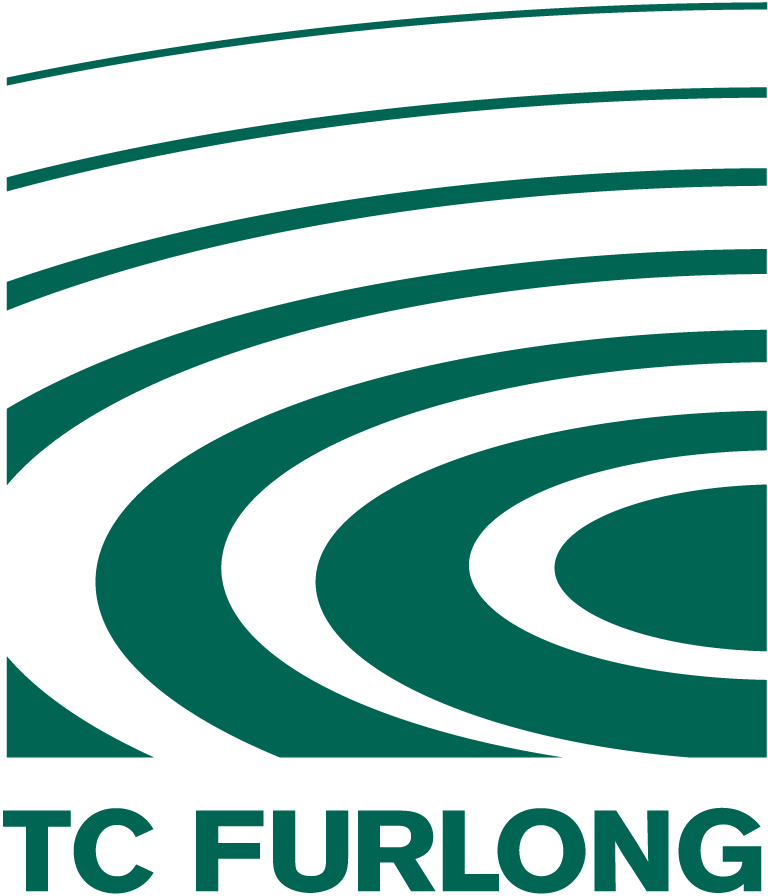 TC Furlong Inc. will hold its 9th Annual Digital Console Expo on Tuesday, December 10 between 3:00 pm – 8:30 pm at the Moody Church, 1635 N LaSalle Street, Chicago.
TC Furlong's manufacturer partners will be showcasing their newest digital consoles and console accessories with company representatives available to answer all questions. This is a rare opportunity to see all of the latest consoles and peripherals under one roof. Participating companies include: Allen & Heath showing the new Avantis, AVID, Behringer, DiGiCo, Lawo, Link, Mackie, Midas showing the new Heritage-D, Rapco, Rupert Neve Designs, Soundcraft, Sound Devices, SSL, Waves, and Yamaha.
Attendance to the Digital Console Expo is free of charge, but advanced registration is required as space is limited. To pre-register, visit https://bit.ly/36S4qk8
Snacks and beverages will be provided and a raffle held for prizes and giveaways.
The Moody Church is easily accessible by public transportation with several pay lots. Limited street parking is available in the area.
Advanced wireless intercom solution is purpose-built to harness the full capabilities of 5GHz and IP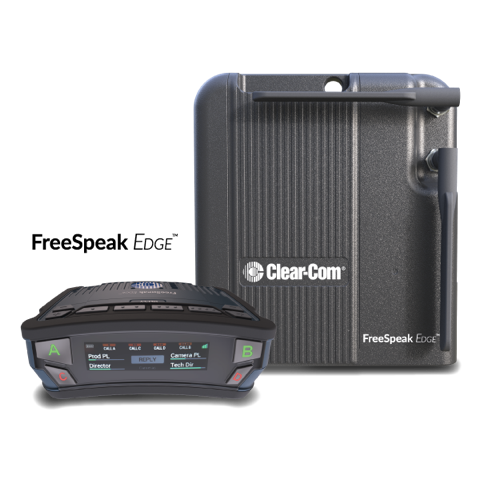 Clear-Com® is proud to announce FreeSpeak Edge™, the latest addition to the industry-leading FreeSpeakÔ family of digital wireless intercom solutions. FreeSpeak Edge is the most advanced wireless intercom system, delivering the best audio quality and enhanced performance in some of the most complex live performance environments. The system also gives the user more control and customization options, thanks to advanced frequency coordination capabilities and intuitive design features in the system's transceivers and beltpacks.
Built from the ground up, FreeSpeak Edge is the result of extensive feedback from existing FreeSpeak II power users, incorporating recent advances in the fundamental technology, leading to an all-new 5GHz chipset that features an exclusive radio stack development which has been optimized for intercom. FreeSpeak Edge also leverages state of the art audio-over-IP developments in its architecture, utilizing AES67 connections between the transceivers and the host intercom frame for exceptional flexibility in deployment.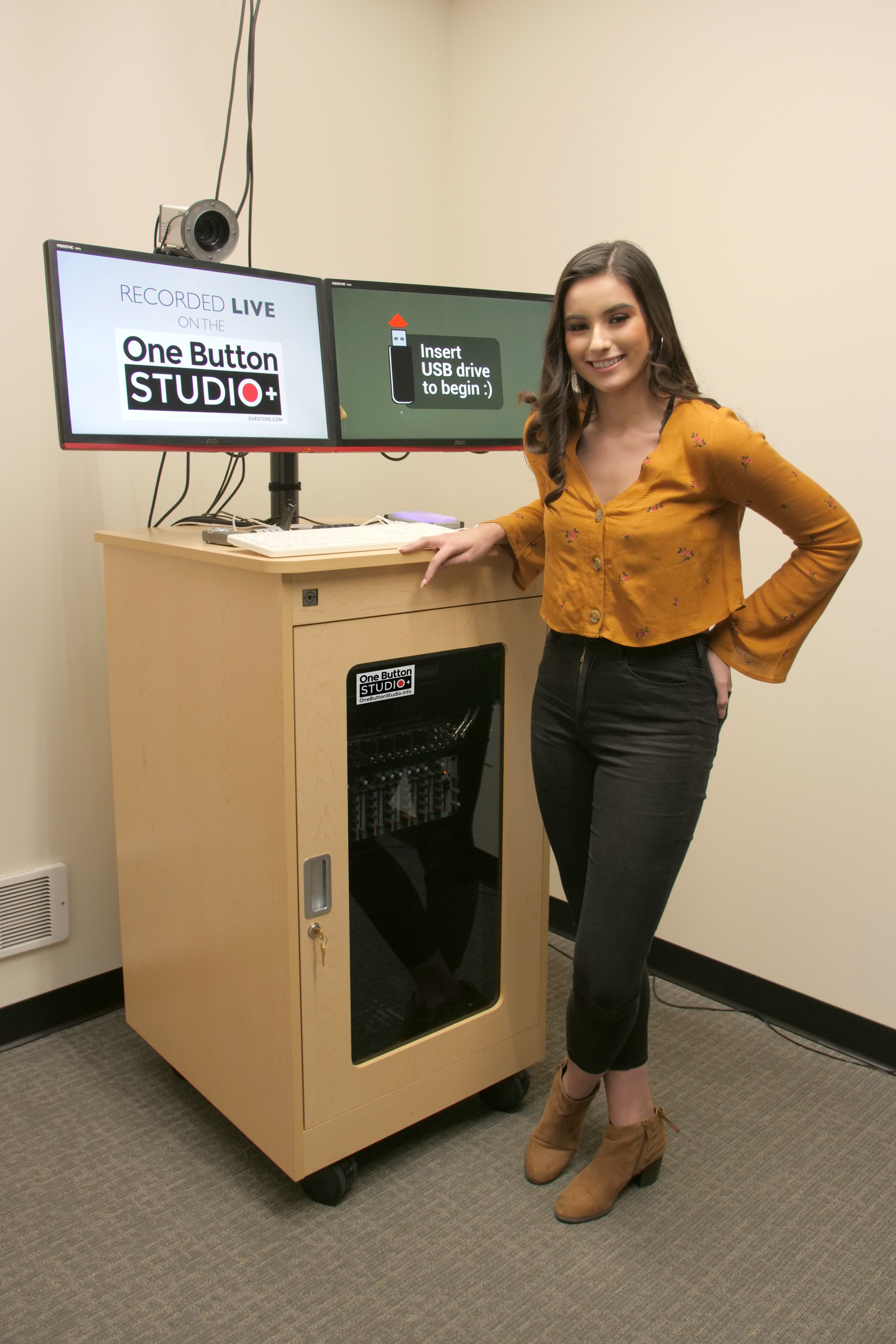 If you are short-staffed and relying on volunteers, it can be tough to produce high quality, weekly content to keep your congregation updated and engaged. Not every house of worship has the budget for a full-time video producer. Now, for a fraction of the cost, you have the option of automating your video production with the One Button Studio.
Each One Button Studio kit comes 90% assembled and includes everything you need to turn a small room into an automated recording studio. We're talking lights, microphone, camera, monitors & capture hardware. Yet, it's so simple to use, you don't need to know anything about video production.
Installation is simple too, because we designed this kit to integrate easily into a small office space or conference room. We include hardware for mounting the lights and microphone to a typical drop-ceiling. And the whole system operates on a single power outlet, so there is no need to call in an electrician.
Imagine walking into a room with a PowerPoint and a thumb drive, then walking out fifteen minutes later with a completely finished video. This is the power of the One Button Studio! (+Plus version required for presentation integration.)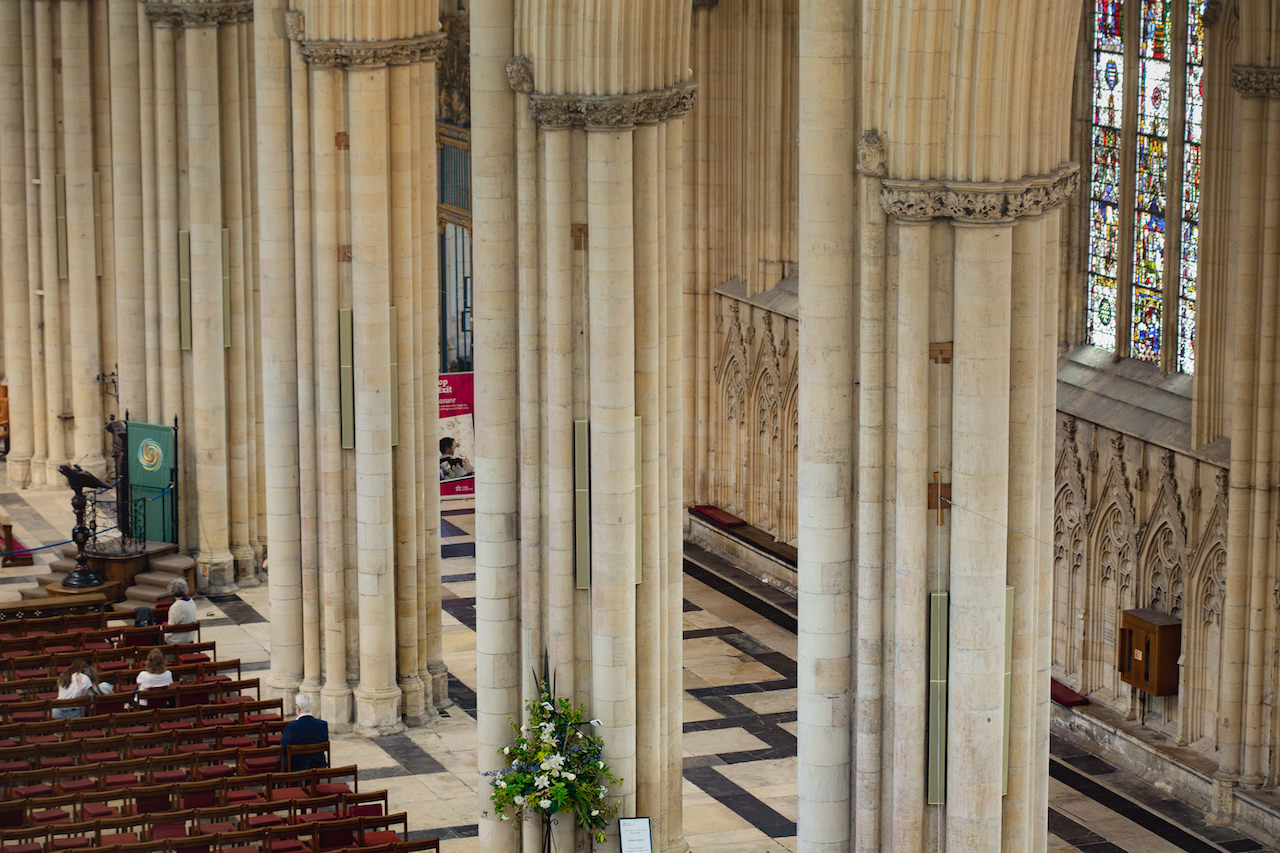 Steeped in centuries of history, the city of York's magnificent Minster holds a revered place in the lives of locals and visitors alike. The Minster's in-house team recently completed a ground-breaking project by installing over one hundred loudspeakers from the d&b xC-Series of cardioid columns, forming the largest system of its kind in any Minster – and becoming the largest single installation of the xC-Series to date. As a space designed for reverberant excitation by the choral songs of old, which now hosts a myriad of services and events, the requirement and challenge of this project was to deliver a sound system like no other. To enable a platform for transparency, engagement and spiritual intimacy no matter the expression of Worship.
d&b Partner, Wigwam, part of SSE Audio Group and now Solotech, in response to a commission from church leaders, commenced work on a solution capable of delivering the spoken word without distraction, and reinforcing live music for a variety of events within the Cathedral situated at the heart of Christianity in the north of England since the seventh century.
Wigwam Installation Manager Phil Goldsworthy was familiar with the 2-way passive column loudspeakers from the d&b xC-Series, which are elegantly engineered to provide effective solutions for acoustically challenging environments whilst being architecturally complementary to their surroundings. Inevitably, a RAL color matched system was the perfect companion to the soaring masonry on display throughout the Ministry.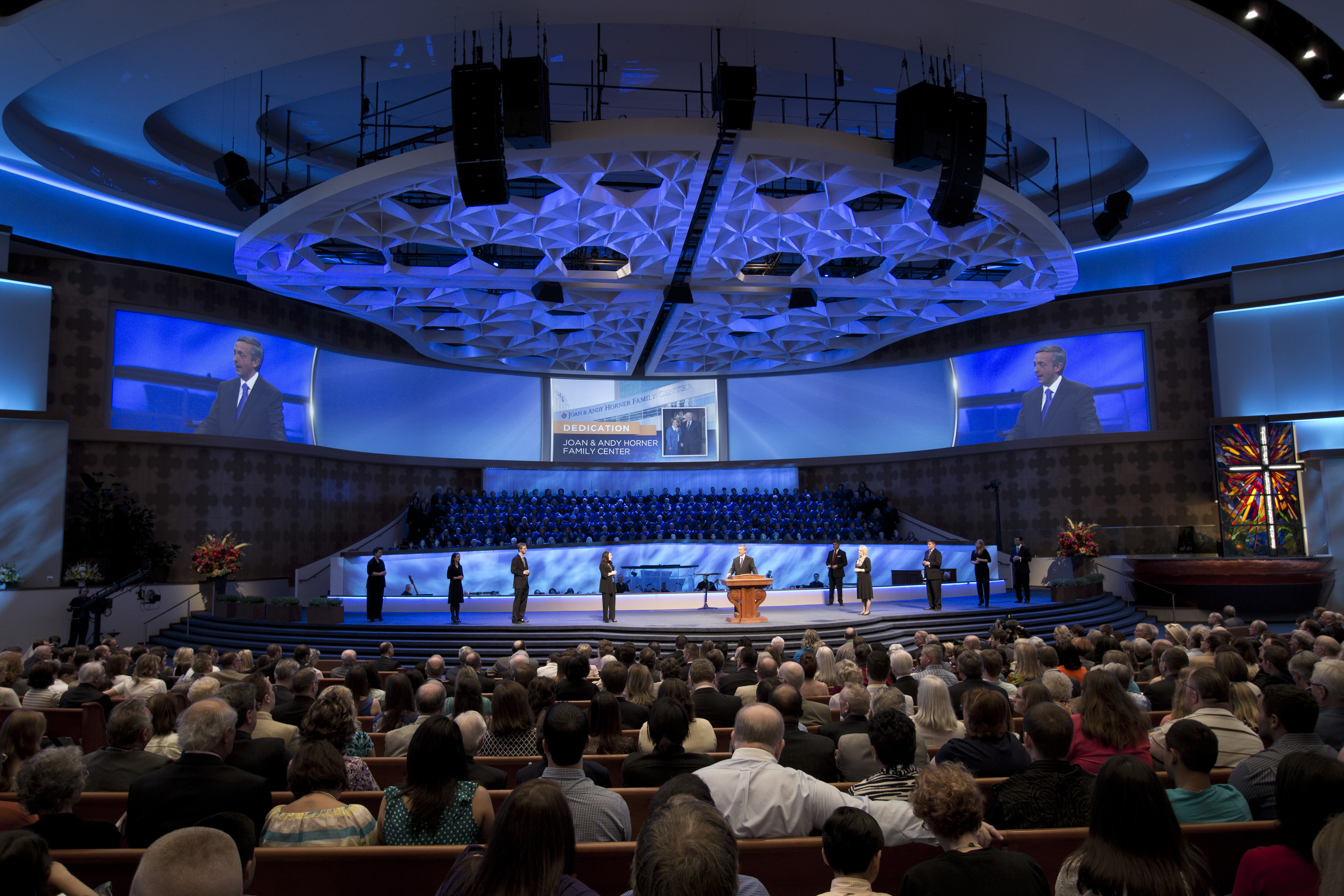 Through broadcast and online digital channels, First Baptist Dallas' reach expands beyond its in-house attendance. With a following that spans tens of thousands of worshippers, the megachurch takes its audio and video capabilities very seriously, looking to Lead Audio Engineer Brad Roberts to choose just the right gear. Most recently, Roberts became one of the first U.S. users of DPA Microphones' new 6066 CORE Subminiature Headset Microphone, relying on its capabilities to provide a discreet, high-quality sound for the church's lead pastor, Dr. Robert Jeffress.
"I chose to upgrade the lead pastor's microphone to DPA's 6066 because of its impressively small capsule and redesigned headset—for such an unobtrusive solution, the sound quality is impeccable," explains Roberts. "The 6066 is completely hidden from close-up HD camera shots and its non-reflective boom further improves the aesthetic, as it does not catch undesirable stage light."
The church's arsenal of DPA microphones also includes numerous 4061 Omnidirectional Microphones for acoustic pianos and violins in the band, a 4098 Supercardioid Gooseneck Microphone at the podium, the 4018VL Vocal Microphone when a handheld mic is needed and a wide array of 4066 Omnidirectional Headset Microphones in all 12 of its worship venues. Roberts relies on the headset mics most often during speaking/teaching presentations, baptisms and drama productions, including the church's annual Christmas concert. Together, these solutions provide Roberts with the audio quality he desires for these large services, where all eyes—and ears—are tuned in closely.
Company Speeds Up Power Control Installations With Solder-Free RJ-45 Switch Sets and Remote Relay Modules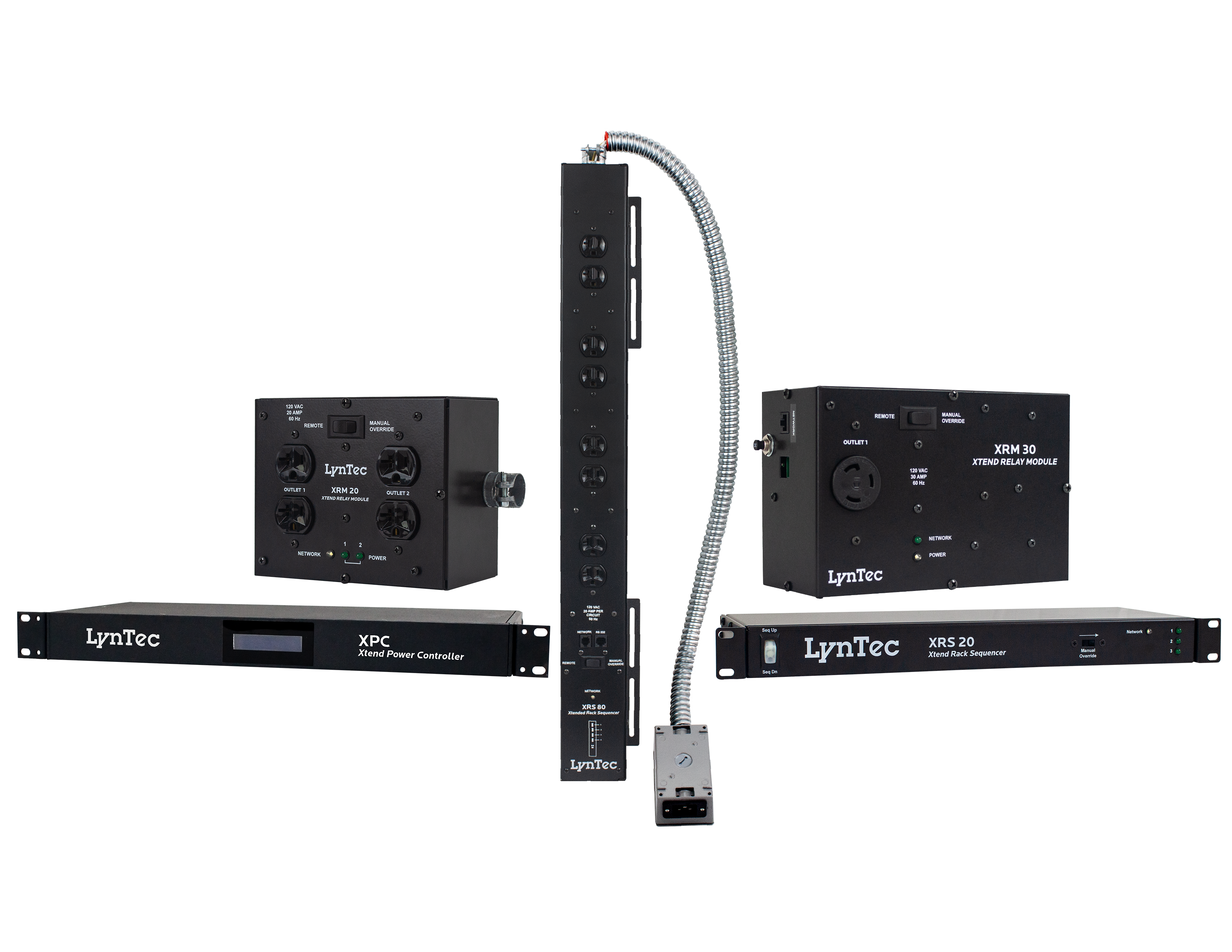 LynTec, a leading manufacturer of innovative electrical power control solutions for professional audio, video, and lighting systems (AVL), announced it will showcase its new family of solder-free, plug and play RJ-45 switch sets and line of Xtend Power Control (XPC) remote relay modules and a standalone controller in Booth 663 at LDI 2019, Nov. 18-24 at the Las Vegas Convention Center.
"The live design experience is exploding in more places than ever before, and for designers and integrators, it means they need flexible and simple-to-install power control systems and accessories," said Mark Bishop, president of LynTec. "At LDI 2019, attendees will see how they can affordably and quickly extend power to circuits in their designs with our XPC series remote relay modules. We will also show our new switch set designed for the increasing number of RJ-45 connections found in installations today."