How to Build a Great Worship Mix
How can we create a more enriching Sunday morning experience for church goers? One way is proper audiovisual integration, allowing for a dynamic and engaging environment that makes worship better than ever. The technology that has taken over businesses around the world can also make religious services a world class video experience. Your faith community ...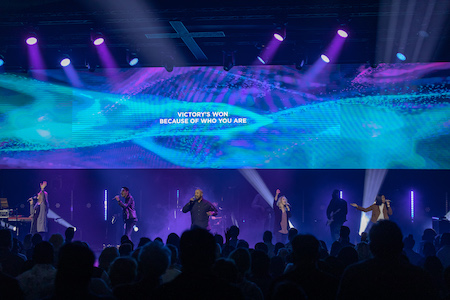 VITEC, a worldwide leader in advanced video encoding and streaming solutions, today announced its MGW Ace Encoder and Decoder were successfully installed at Life Church and its four satellite campuses in Memphis, Tenn. Part of VITEC's Houses of Worship Solution, the MGW Ace Encoder and Decoder allow the church to live stream its services from the main campus to its satellite locations easily, affordably, and in the highest quality with perfect synchronization, providing an enhanced video delivery that truly engages followers.
"The two most important things for us when we were looking for a streaming platform were reliability and performance," said Brian Pitre, Life Church's Creative Director. "VITEC, without a doubt, delivers on both. It's been more than a year, and we have not had a single issue. That's a testament of VITEC's absolutely flawless technology."
Life Church's years long search for a streaming solution that would easily and reliably record a high-quality broadcast video from the main location and stream it live to multiple satellite locations simultaneously without errors and with delayed playback ended with VITEC. Well-known in the house of worship market, VITEC utilizes cutting-edge HEVC encoding technology and the industry-leading Zixi™ error-free streaming protocol to seamlessly and reliably transmit multiple independent IP streams in high quality to churches of any size over the existing IP infrastructure.
NEW YORK, OCTOBER 8, 2019 — Pliant Technologies will showcase its newest wireless intercom system, MicroCom, at AES 2019 (Booth 846). MicroCom offers a simple and affordable digital wireless intercom solution for any budget. Available in 900MHz (where legal), MicroCom provides single channel, full-duplex, multi-user intercom for applications where high-quality audio, excellent range, and low-cost are essential. This compact, economical wireless intercom is ideal for a wide array of applications where a small, yet robust com system needs to be deployed.
MicroCom has the ability to have up to five full duplex users, as well as the advantage of adding unlimited listeners without the need for basestations, providing a great deal of flexibility. The system features small, water-resistant lightweight beltpacks and provides excellent sound quality and long-life battery operation, making MicroCom ideal for long-form events and productions. While intended for professional use, the system is very simple to set-up and easy-to-use, which is an added benefit for a facility or event that is working with less-technical staff and volunteers. Pliant's MicroCom offers exceptional sound and range in comparison to other intercom systems at this price point, providing more features and enhanced performance to users with smaller budgets. In addition, MicroCom is compatible with a wide range of professional headsets. The SmartBoom series of Pliant headsets have now been expanded to include versions for use with MicroCom beltpacks.
"With MicroCom, Pliant can now provide an intercom solution for even the smallest wireless intercom requirements," says Gary Rosen, Vice President of global sales for Pliant Technologies. "We always appreciate the opportunity to hear our customers' feedback, and that's exactly the input that leads us to offer a product like MicroCom. With this new intercom solution, we can serve the needs of customers who have been searching for an intercom with the features, quality, and price tag of MicroCom."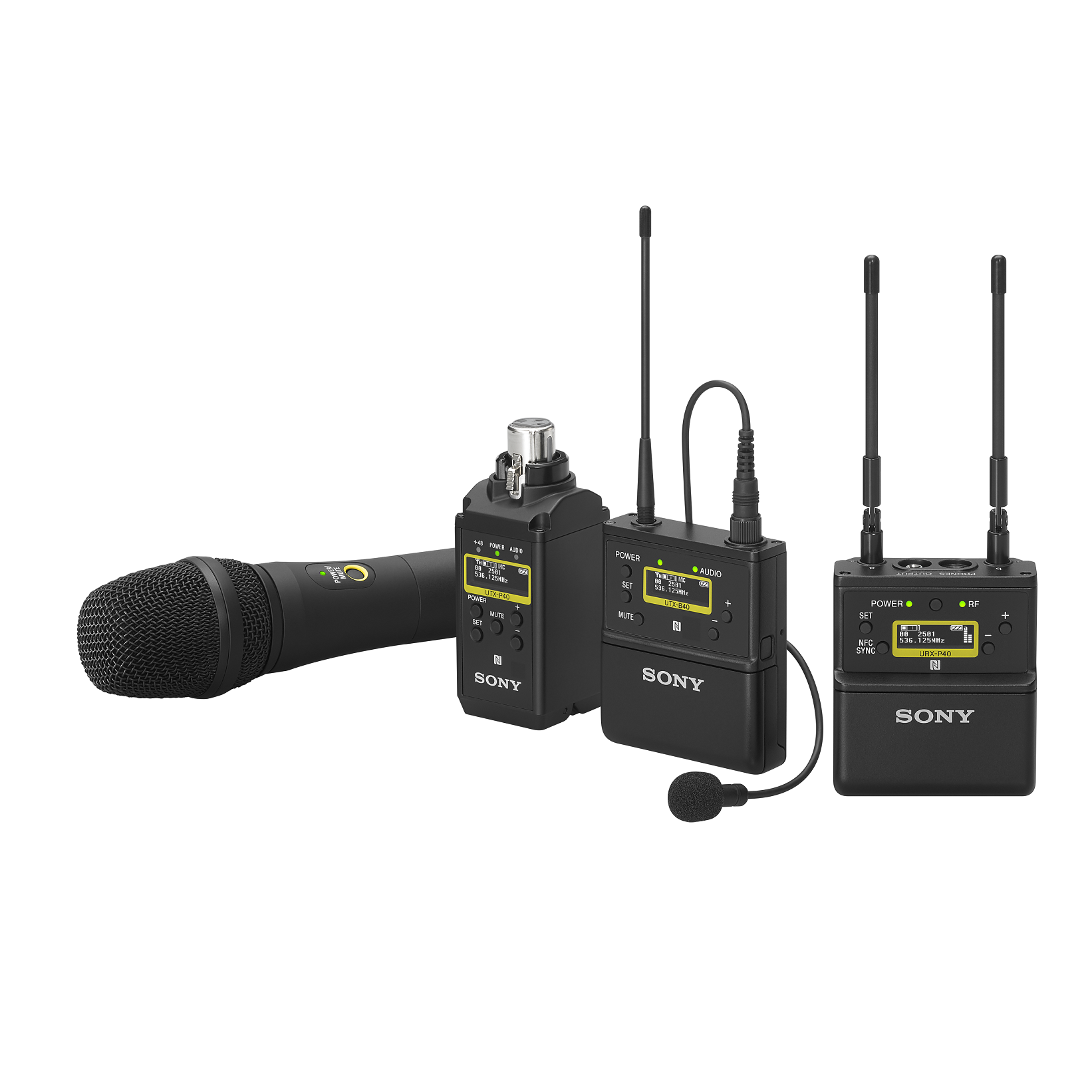 First announced at NAB 2019, Sony's new UWP-D series wireless microphones have begun shipping.
The UWP-D21 wireless microphones are now available, with the UWP-D22 and UWP-D26 expected to ship in December.
In addition to superior audio quality, the UWP-D series wireless systems offer support for Multi-Interface Shoe™ (MI shoe) and a new Digital Audio Interface. The UWP-D series enables direct digital audio interface and delivers high sound quality with low noise by skipping the D/A and A/D process in combination with a new SMAD-P5 MI shoe adaptor and compatible camcorders including Sony's PXW-Z280 and PXW-Z190 XDCAM models, using firmware version 3.0, as well as the α7R IV (ILCE-7RM4) 35mm full-frame camera.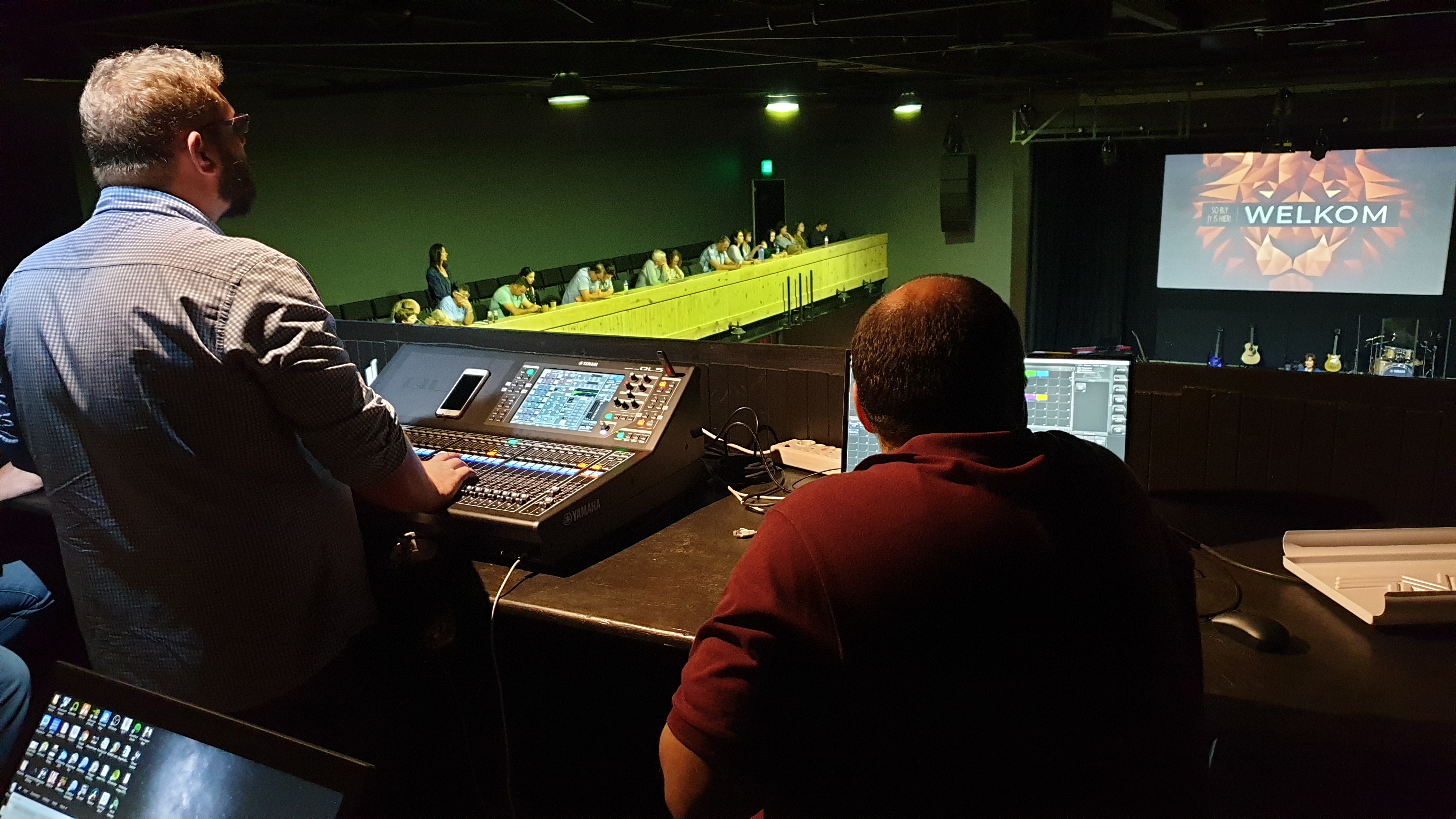 Stage Audio Works' Cape Town office has helped to enhance the services at Die Bron Church and Theatre with new audio, video and lighting solutions throughout its campus. The project called for a campus-wide integrated solution and saw Stage Audio Works partner with Gearworx for the installation.
"Die Bron Church required a complete solution, covering AV, audio and lighting," recalls Jerome Gideon from Stage Audio Works' Cape Town office. "The client wanted the best solution for their budget and to make operation as easy as possible. They also wanted to make sure that no matter where you were seated within the venue, you could hear every spoken word clearly."
To meet this brief, Stage Audio Works designed a wide-reaching solution, drawing on the strengths of many of the brands it represents. Starting with the audio solution in the theatre, the main PA comprises eight d&b audiotechnik 10AL line array cabinets, with a pair of 18S-SUBs and the same number of B22 subwoofers providing low end reinforcement. Delays are in the form of eight d&b E8 cabinets with power for the audio solution from the German manufacturer's 10D and 30D amplifiers. On stage, performers use Sennheiser EW500 wireless microphones, while monitoring is available via Sennheiser EW300 in-ear monitors or dBTechnologies Flexsys FM12 wedges. Completing the audio signal chain is a Yamaha QL5 digital mixing console and Rio3224 stage box.
Layers of wiring infrastructure that have been around for years may lead to future trouble for your organization. It may not be the most glamorous of IT tasks, but it needs to be cleaned up, sooner rather than later. The best way to deal with this is to dive right in—locating, sorting, documenting, labeling, and clipping up the mess. Ignoring or procrastinating will only make matters worse and hurt your business in the long run. Here are some of the best ways to handle all those old wires.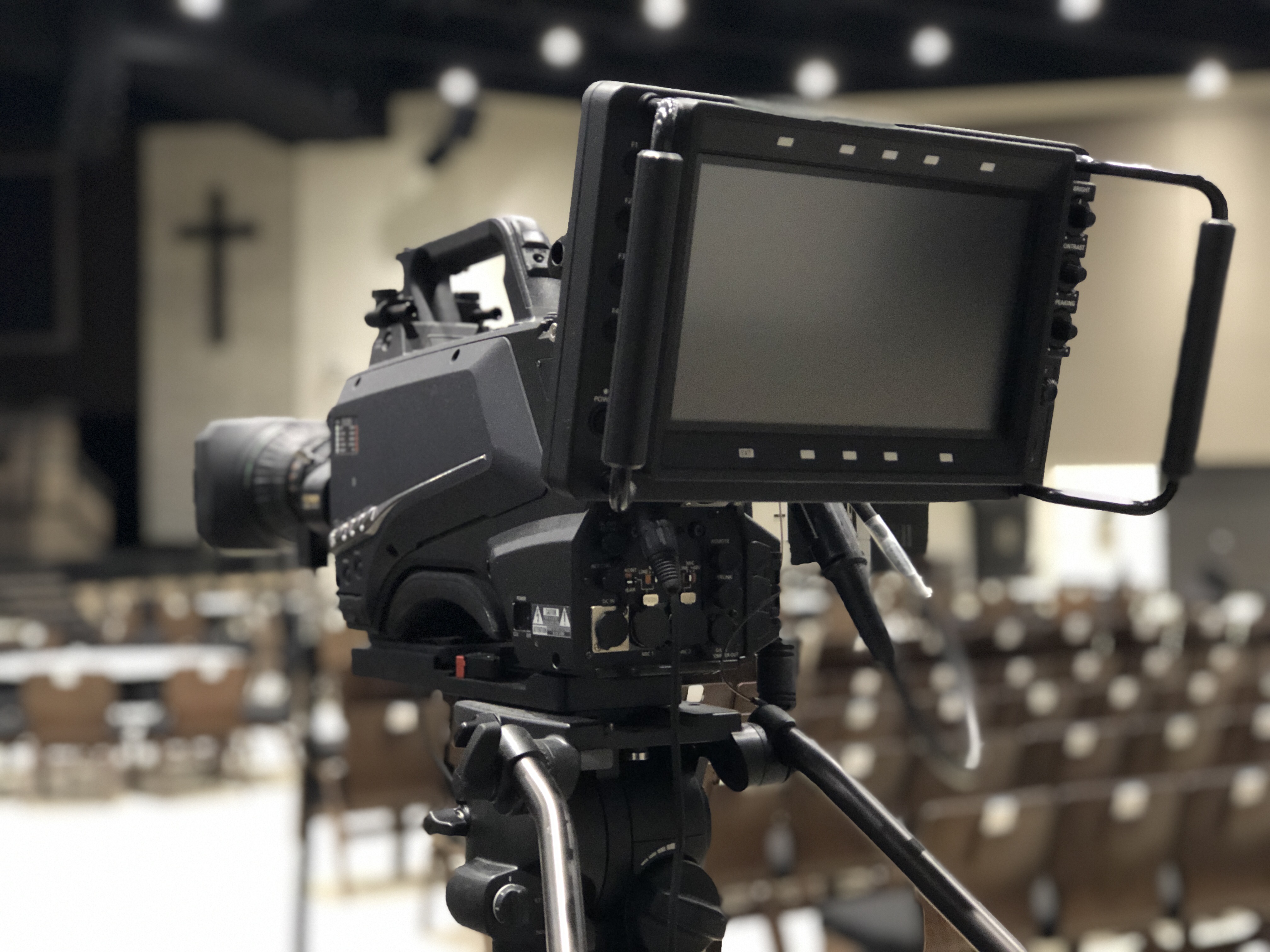 NEWARK, NJ (October 7, 2019)—First Baptist Church of Naples (Naples, FL) has completed a major renovation of its IMAG and streaming operations with the addition of three Panasonic AK-HC5000 studio camera systems and nine AW-HE130 pan/tilt/zoom cameras. These HD cameras support the live broadcast of three weekend worship services reaching 2500+ physical attendees and a growing internet audience.
Pastor of Media and Technology John Patterson, who manages worship center services for First Baptist's 80-acre campus, explained that the AK-HC5000's Chromatic Aberration Compensation (CAC) function makes it the ideal choice for camera placement 110-feet away from the worship stage. (CAC, a Panasonic proprietary and Emmy Award-winning feature, is capable of correcting even slight chromatic aberration at a lens' periphery.)
"We have a very specific logistics requirement to place all three HC5000s on pedestals in the back of a 14,000 sq.ft. space," Patterson explained. "Because of CAC, we are able to outfit the cameras with Cabrio 22x lenses (ZA22X7.6BERD-S6) with 2x extenders that run fully extended, with no lensing limitations or loss of focus."
"The HC5000 addresses our criteria for simple, effective, reliable acquisition gear," he added. "Specifically, we wanted separate tally/return, and a single SMPTE drop, all provided by the HC5000. We upgraded the cameras' viewfinders (to the 9-inch AK-HVF100 FHD LCD model), and the VF focus assist has been a great help to our camera techs."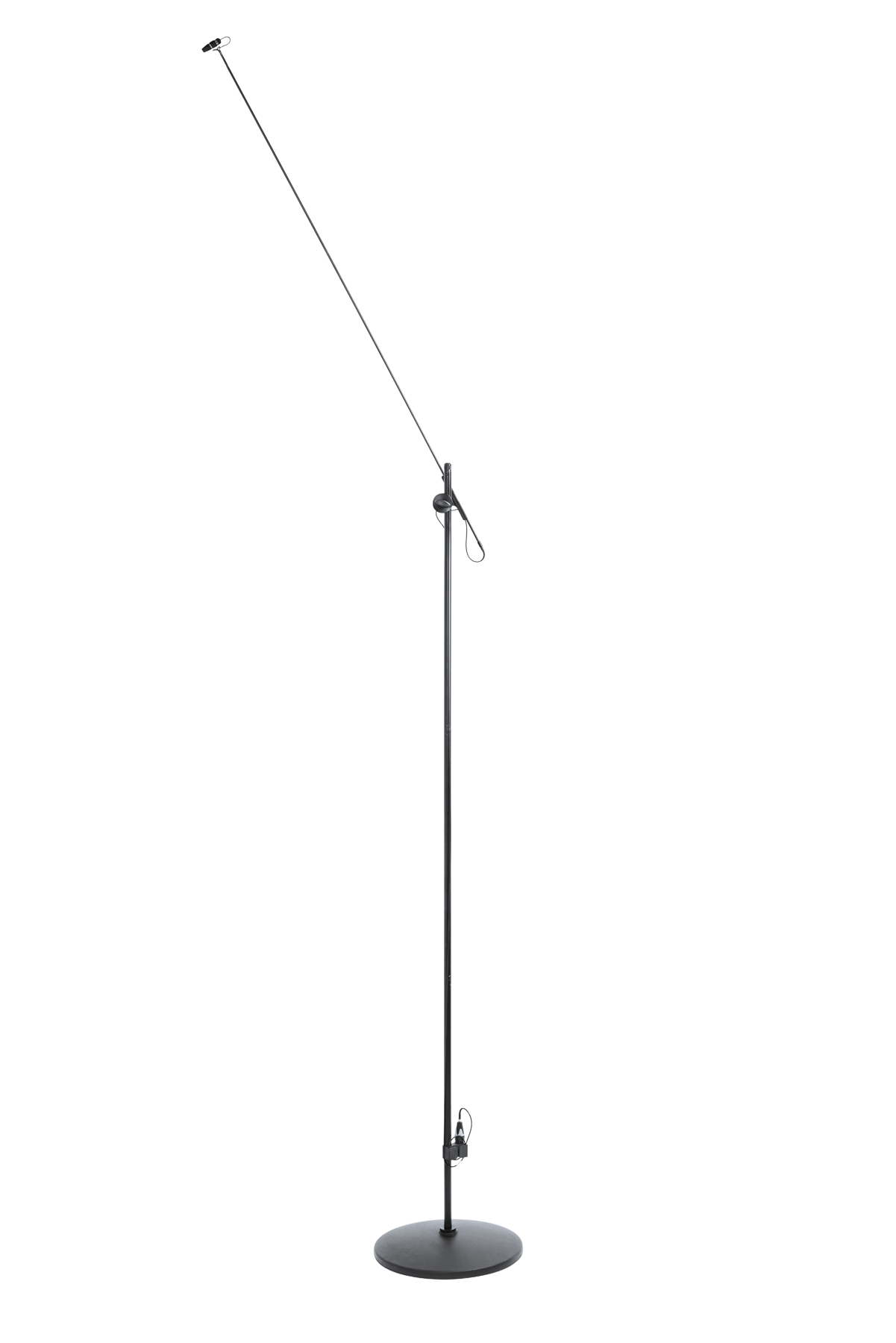 DPA Microphones
will debut its new 2028 Vocal Microphone, which aims to change the live performance landscape with its renowned natural sound, road-ready design and competitive price point, to the U.S. pro audio market at AES 2019 (Booth 633). The company will also highlight its new 4097 CORE Supercardioid Choir Mic, expertly tailored to capture dynamic choir sound, at the show.
"DPA continually strives to provide the most advanced technology and best sound possible to meet the growing needs of current and potential customers," says Christopher Spahr, director of sales and marketing, DPA U.S. "Our new 2028 Vocal Mic and 4097 Choir Mic solutions are the latest representation of our mission. From churches to concerts, DPA is proud to offer ground-breaking solutions that continue to push the limits of modern technology."
Acquisition strengthens audio monitoring and processing portfolio with new embedded and openGear solutions, while extending fiber transport family
MultiDyne Fiber Optic Solutions has acquired Toronto-based Census Digital, a specialist in professionally-engineered signal processing, distribution, conversion and monitoring gear. The acquisition strengthens MultiDyne's value proposition for professional audio monitoring and processing applications in broadcast, live production and ...