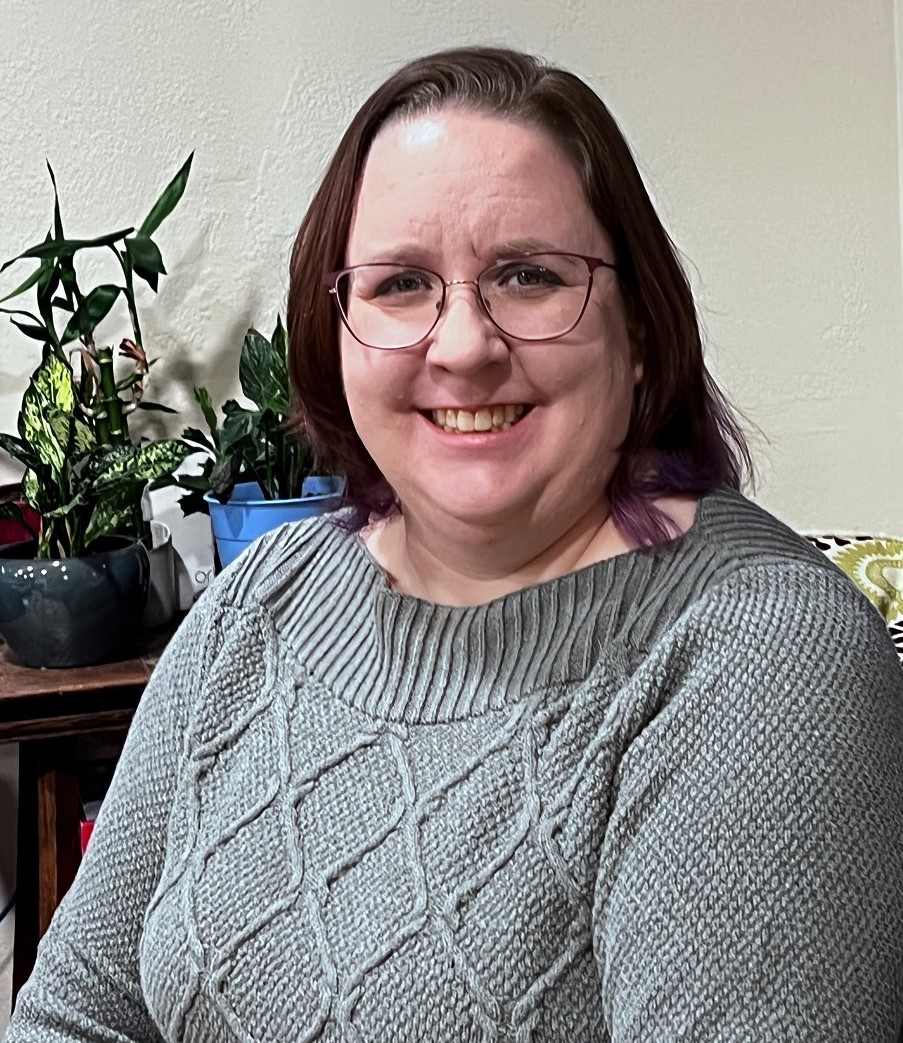 Brightline, a leading manufacturer of video lighting systems, has announced the promotion of Erin Nath to Manager of AV Solutions for U.S. This marks the latest promotion for Nath who was most recently the company's Sales Operation Manager.
In her new role, Nath is responsible for AV sales for the company across the U.S. She'll work closely on a daily basis with Brightline's AV dealers and consultants to implement innovative video lighting solutions.
"Erin has really risen through the ranks at Brightline," said Kathy Katz, Brightline Managing Partner. "Her attention to detail, willingness to help out with any project, and organizational skills have consistently kept our entire team on track. She has a deep knowledge of our product line and the AV industry in general. Our clientele always remark on her professionalism. We couldn't be happier to start this year with her on board in such a high-profile position. It's a role worthy of her skills and one where she'll surely excel."
Digital Nirvana today announced that it has hired Tom Moniak as director of sales. Digital Nirvana created the position in response to the company's growth and expansion. Moniak is responsible for sales to media and entertainment clients in the United States.
"Tom has served clients in every aspect of production and delivery in the M&E space and has strong relationships across the localization, media production services, advertising, gaming, and software development communities and with Fortune 500 companies," said Russell Wise, senior vice president of sales and marketing for Digital Nirvana. "That mix of experience makes us better able to serve customers and prospects in postproduction environments and lays the groundwork for our continued growth in the U.S."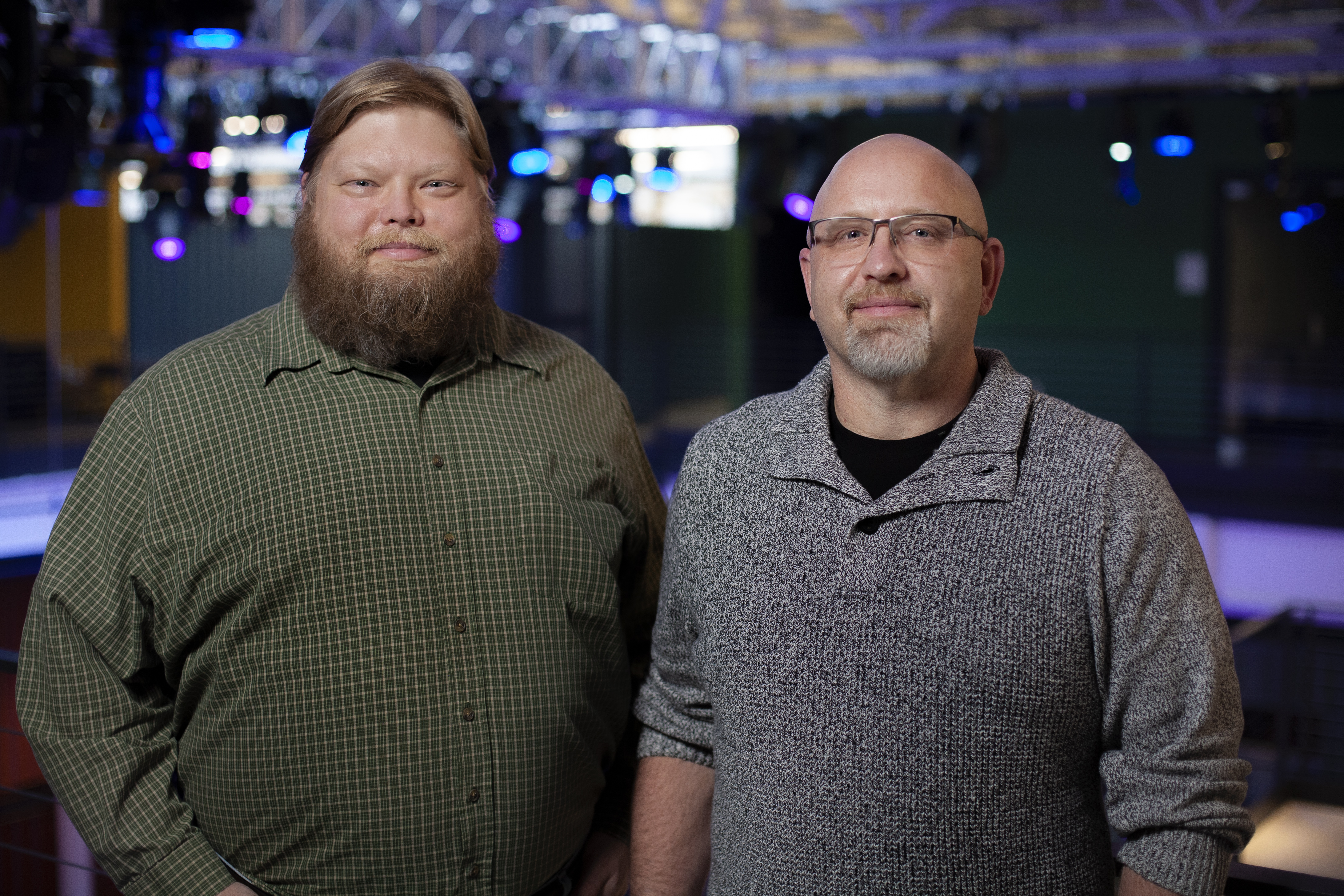 ETC is expanding its sales team with two new regional managers. Jerry Kraft has been appointed Rigging Regional Manager for the west coast, and Herman 'Herm' Sayre joins ETC as the Rigging Regional Manager for the east coast.
Jerry Kraft has worked with ETC for over 25 years in various roles, including end-user, dealer, and sales rep. A graduate of Minnesota State University, Mankato, Kraft has built a reputation as a strong leader and charismatic educator in the industry. While expanding experiences and friendships with ETC, Kraft watched as the company grew its rigging portfolio. Kraft says, "When the opportunity came to work with great folks doing great things, I had to be involved. I look forward to being part of a team that brings a new age of rigging to our industry."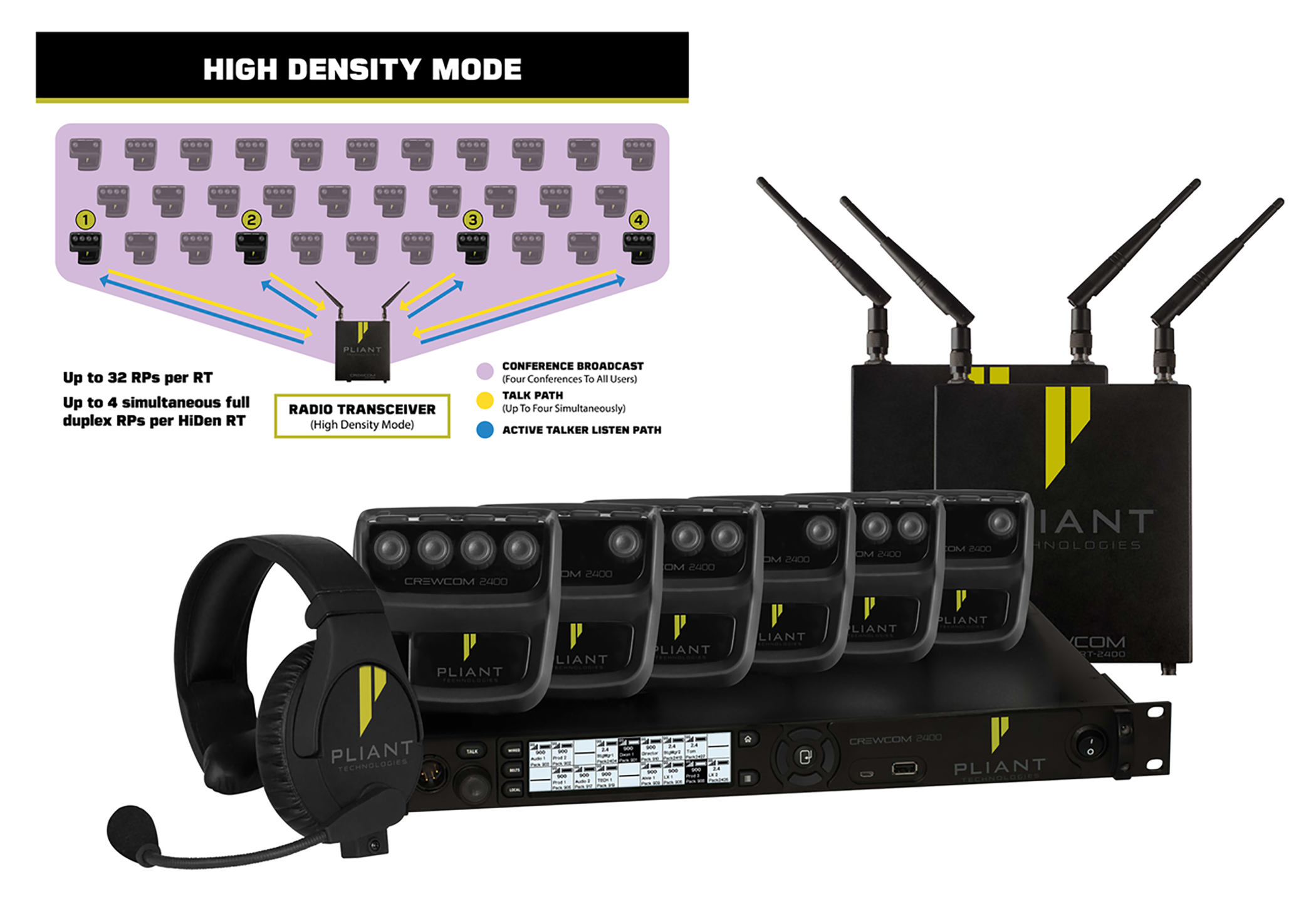 Building on its tried-and-trusted CrewCom professional wireless intercom solution, Pliant Technologies announces the CrewCom v1.10 Update. The latest CrewCom firmware and software update, version 1.10, adds two new major features as well as several enhancements to its already long list of capabilities.
Topping the list is the addition of a new High Density mode, which is a selectable mode of operation that allows user densities to increase by more than five-fold. When implemented, this new software-selectable mode supports up to 32 Radio Packs (RPs) on a single Radio Transceiver (RT) while allowing any of the RPs to communicate using four available full-duplex talk paths. In addition, users will have the flexibility to simultaneously deploy "Normal" mode-enabled RPs and RTs along with High Density mode-enabled hardware, providing ultimate adaptability for application-specific setups.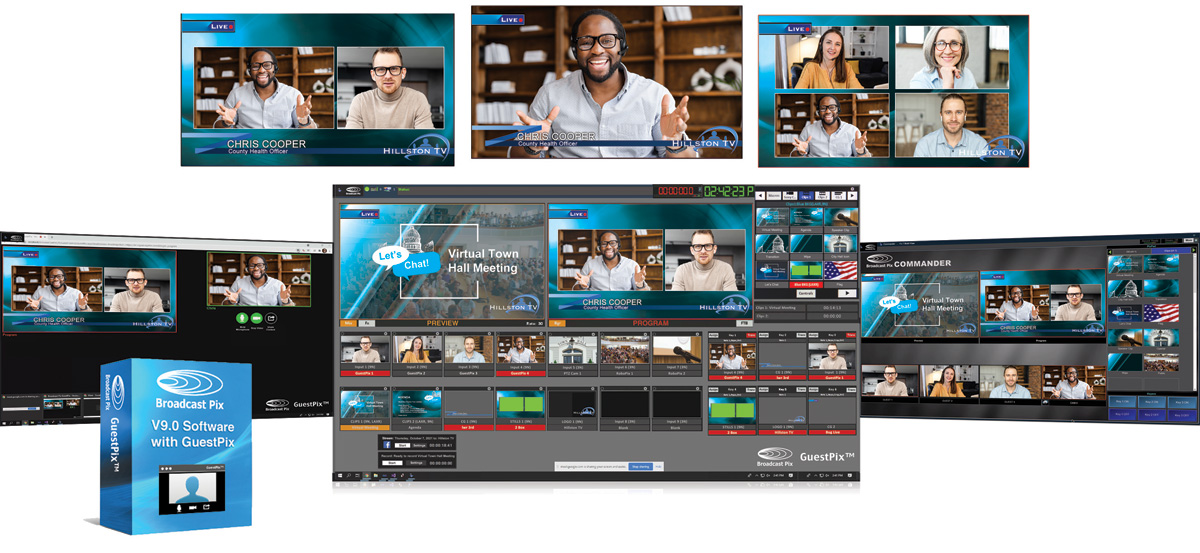 Broadcast Pix™ is announcing a major new feature rich software release for its entire range of powerful, yet easy-to-use integrated production systems. V9.0 software is now available on all new Broadcast Pix systems, and as a free download to all users with a current support contract.
Apart from the usual bug fixes and minor enhancements, the V9.0 release includes some significant new features, that will benefit all production environments. These updates include the following: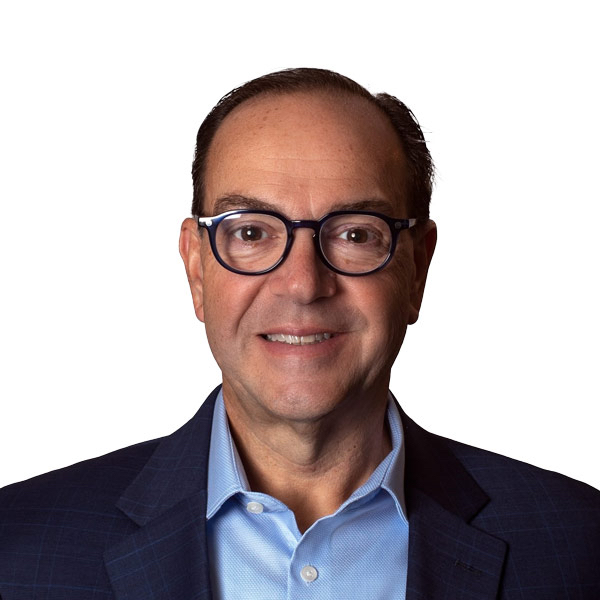 Atlona announces that Scott Varner will fill the role of Regional Sales Manager, Northeast recently vacated by Adam Griffin, who was promoted to Director of Sales and Business Development for North America. Reporting to Griffin, Varner assumes all sales and channel management responsibilities in the Northeast and Mid-Atlantic areas, effective immediately.
Varner joins Atlona with an impressive AV pedigree. His career began in the residential AV market, where he specialized in home theater and audio sales, training and account development for nearly 25 years. Varner's responsibilities initially shifted to the commercial AV market while at projectiondesign, followed by commercial AV sales and channel management roles with Vivitek and BenQ North America.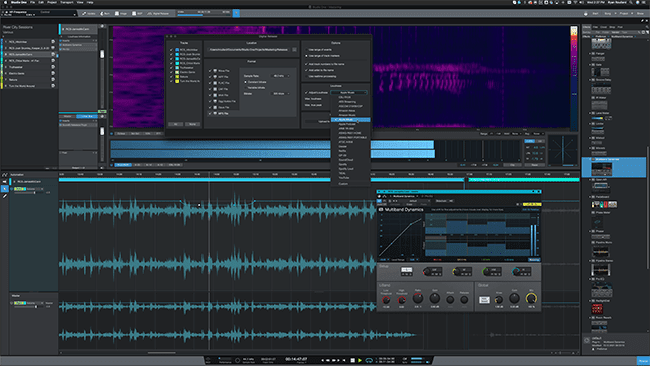 PreSonus® has released Studio One® 5.5, a major update to its award-winning recording and production software (DAW). Studio One 5.5 adds improvements for production, performance, and especially mastering. The first and still only DAW with an integrated mastering environment, Studio One 5.5's Project Page is now even more powerful.
The number one user feature request for the Project Page is now available. With Studio One 5.5, the Project Page now provides full track volume, master volume and insert-effects plug-in parameter automation. Write automation in real-time, using a mouse or hardware controller, or by using the powerful Paint Tool. Clip Gain Envelopes have also been added to the Project Page, enabling you to precisely fix gain issues while mastering, without using dynamics plug-ins. Use the new Listen Bus on the Project Page to monitor through your favorite room-correction plug-ins or headphone monitoring tools without affecting the Master output. Free up processing power for complex mastering chains without losing the ability to make adjustments later using Track Transform. It's all new in Studio One 5.5 Professional.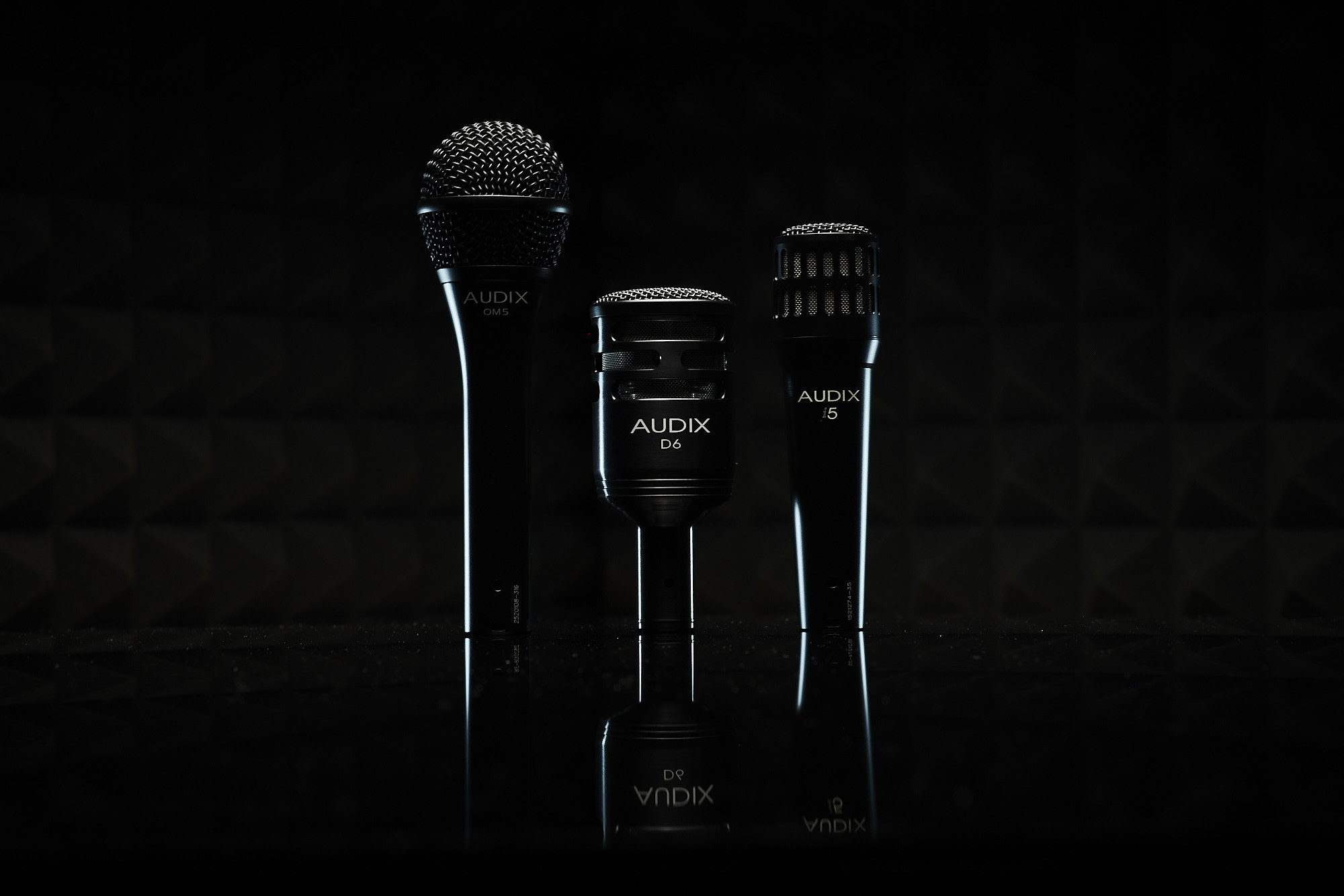 Vitec Imaging Solutions, a Division of The Vitec Group plc ("Vitec"), the international provider of premium branded hardware products and software solutions to the growing content creation market, is pleased to announce that on 10th January 2022 it agreed to acquire Audix and its affiliates, with the deal expected to close shortly. The acquisition continues Vitec's mission to marry great audio with great video for all types of creators.
Audix is a leading, high-quality microphone brand for studio and live performance audio based in Portland, Oregon, with a cult following in the US market. The highly respected brand focuses on premium, professional vocal and instrument microphones, designed for studio, commercial and live applications, with cutting-edge audio technology designed and manufactured in the US.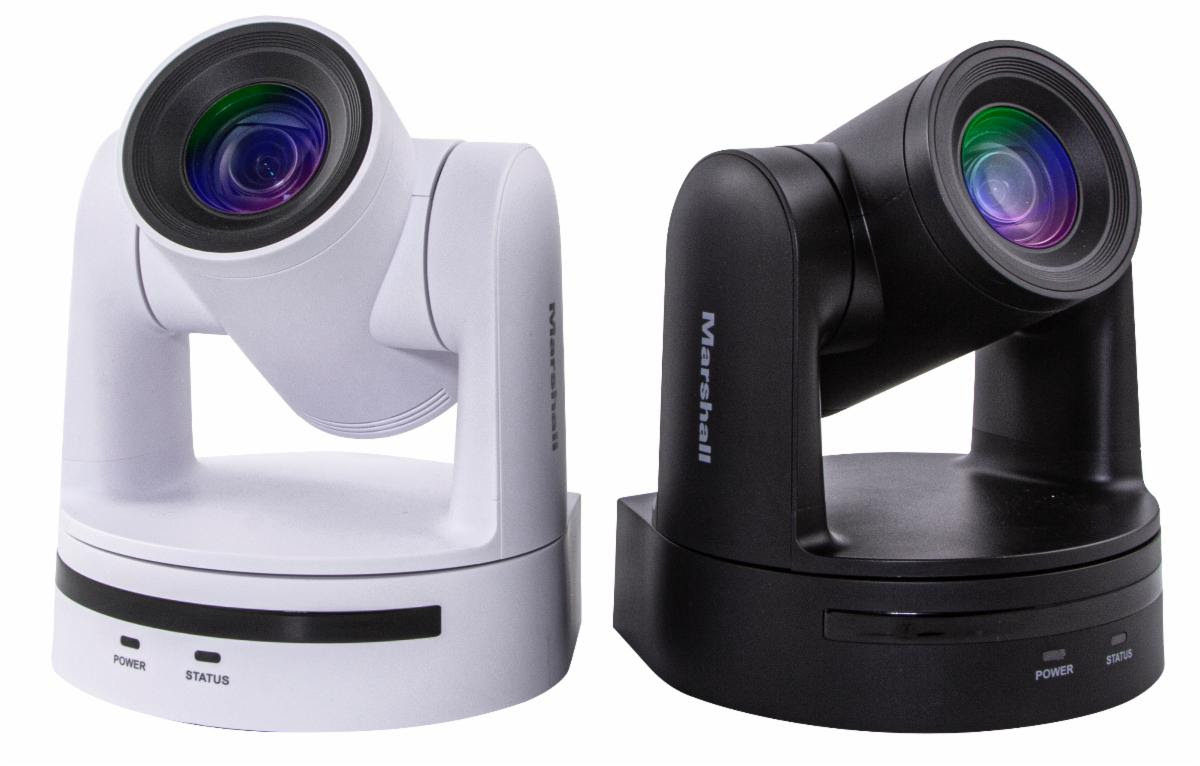 Marshall Electronics
, a leading manufacturer of broadcast and proAV cameras and equipment, has taken ease-of-use to the next level with the unveiling of its USB-based CV605-U3 PTZ Camera with USB-C, IP (Ethernet) and HDMI connectivity.
The CV605-U3 PTZ Camera offers flexible output options with USB-C and IP for video conference, collaboration and streaming. HDMI opens a wide range of options with HDMI monitoring or switching workflows, and IP (H.265/H.264) provides an easy one-cable to camera setup and operation. Certified by Zoom, the CV605-U3 can operate seamlessly within a Zoom Room infrastructure. It starts with a wide-angle 85° AOV with ultra-low distortion and high-quality video, which sets the standard much higher at this price point.