Stellar Audio Visual has completed the installation of a new sound system for West Jacksonville Baptist Church, using Community's latest IV6 modular vertical array loudspeakers. Located in Jacksonville, Florida, the church was founded in 1954 as the Normandy Baptist Temple, being renamed West Jacksonville Baptist Church in May 2000. A welcoming and flourishing family church, ...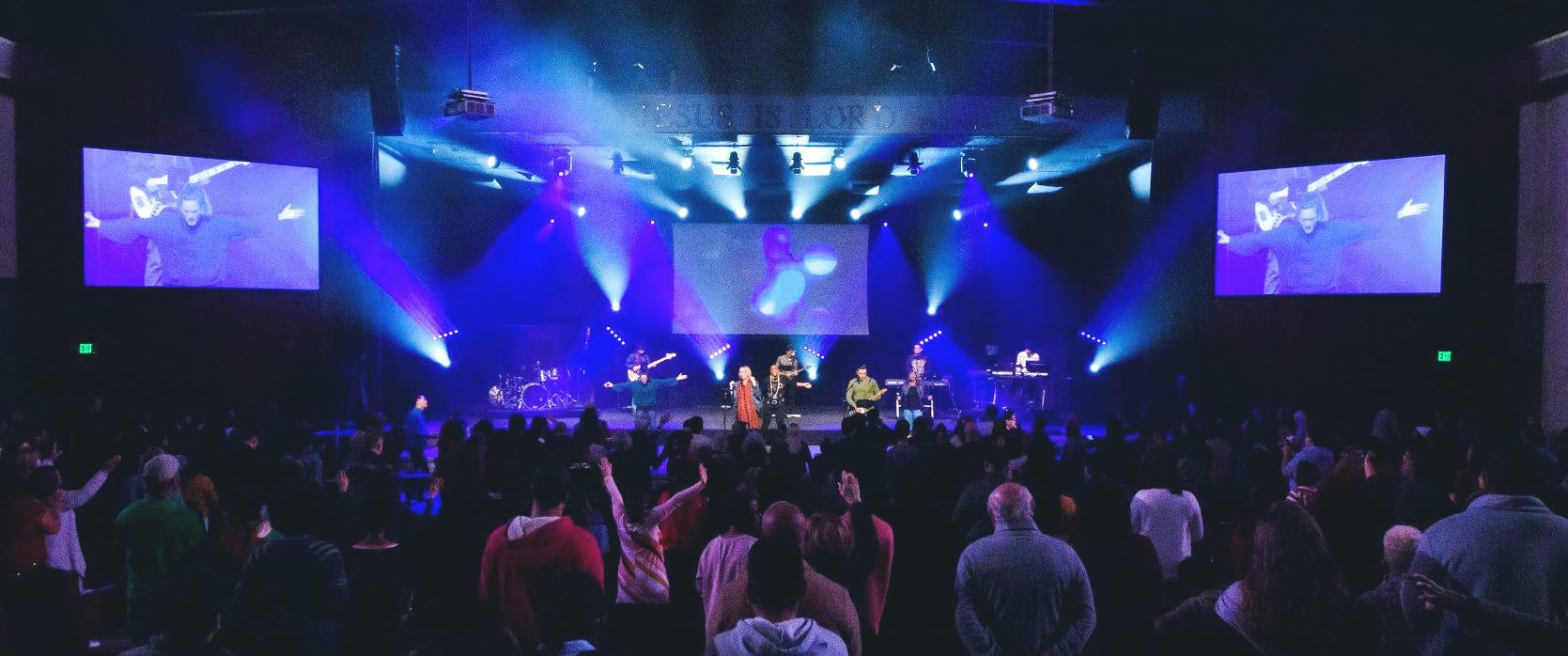 The legendary coach Vince Lombardi once quipped that "football is two things: blocking and tackling." Although quarterbacks and running backs receive most of the glory, it's the fundamentals, believed Lombardi, that actually win football games. The team at Morris Integration followed a similar philosophy when they stepped into Shiloh Church for the first time in early 2018.
A dynamic house of worship in the heart of Oakland, Shiloh was looking to improve the technical production of its services for worshippers at the church, as well as for those streaming services online. Ultimately, Morris Integration was able to provide the church with more dynamic stage lighting by installing CHAUVET Professional fixtures. However, as their team pointed out to the church, before they did that, they should also address something more fundamental: the quality of its house lighting.
Read more.
Rochester, NY & Whitinsville, MA, January 2019 – Fulcrum Acoustic, LLC has been awarded a U.S. patent on a proprietary technology developed to overcome the excessive rear low frequency radiation that is a major performance challenge of many loudspeakers. The new patent, formally titled "Passive Cardioid Speaker, No. 10,123,111 B2″, was granted to inventor David W. Gunness, ...
Allen & Heath will once again present a number of live sound classes at the AES@NAMM Pro Sound Symposium to be held concurrently with the 2019 NAMM Show. Michael Bangs, Allen & Heath USA Live Sound Touring Manager and veteran FOH and monitor engineer (Aerosmith, Eric Clapton, Katy Perry), will lead a number of special ...
Located in Melborne, Florida, Church at Viera holds four modern worship services in two different venues each week using Allen & Heath dLive, GLD and SQ Series mixers for FOH and streaming broadcast and a ME-1 Personal Mixing System for monitoring.
Production Director Eli Higginbotham, alongside Technical Director Brock West, leads Church at Viera's production team. ...
St. Paul, MN- Completed in 1915, St. Paul, Minnesota's massive Cathedral of St. Paul is the country's largest church outside of New York and Washington, D.C. Its Saint Cloud granite exterior walls are matched in grandeur by the American Travertine marble coating the 3,000-capacity interior, which reaches 175 feet up to a dome nearly 100 feet ...
ANAHEIM, Calif. (January 24, 2019) — For the tenth consecutive year, musical artistry and inspired worship will converge at the NAMM Night of Worship, presented by Yamaha.
Featuring performances by Christian music artists Matt Redman and Ellis Hall, and hosted by Worship Musician magazine and Christian Copyright Licensing International (CCLI), this uplifting event will take place ...
With a mission to meet people of all ages at their point of need with opportunity for spiritual growth and discipleship by instruction in the Word of God, Fellowship Bible Church is a non-denominational house of worship that offers a blend of both contemporary and traditional worship services. The church recently upgraded its sound reinforcement (SR) capabilities with the installation of the new CDL series loudspeakers offered by PreSonus® Audio Electronics—making this the first full CDL series deployment in the United States.
Horizon AVL of Blackwood, NJ, a full service audiovisual integration firm that services the worship, broadcast, and commercial markets, was contracted to design and deploy the new sound system at Fellowship Bible Church. After consulting with church management to ascertain their goals and expectations, Joshua Kell, Chief Executive Officer of Horizon AVL, penned a system consisting of six PreSonus CDL12 Constant Directivity Loudspeakers augmented by two CDL18s Active Subwoofers. He discussed the project and his reasons for deploying the CDL series.
Available immediately, new 1080p60 configuration joins Pro Convert HDMI 4K Plus in connecting HDMI video sources into next-generation, IP-based production workflows
Magewell
has begun shipping a pair of feature-rich models in its new Pro Convert family of standalone IP encoders: the recently-introduced Pro Convert HDMI 4K Plus, and a previously-unannounced 1080p HD counterpart. Enabling users to bring traditional HDMI video signals into live, IP-based production and AV infrastructures using NewTek's NDI® technology, the two converters will be showcased alongside other Magewell innovations in stand 8-G430 at the upcoming ISE 2019 exhibition in Amsterdam.