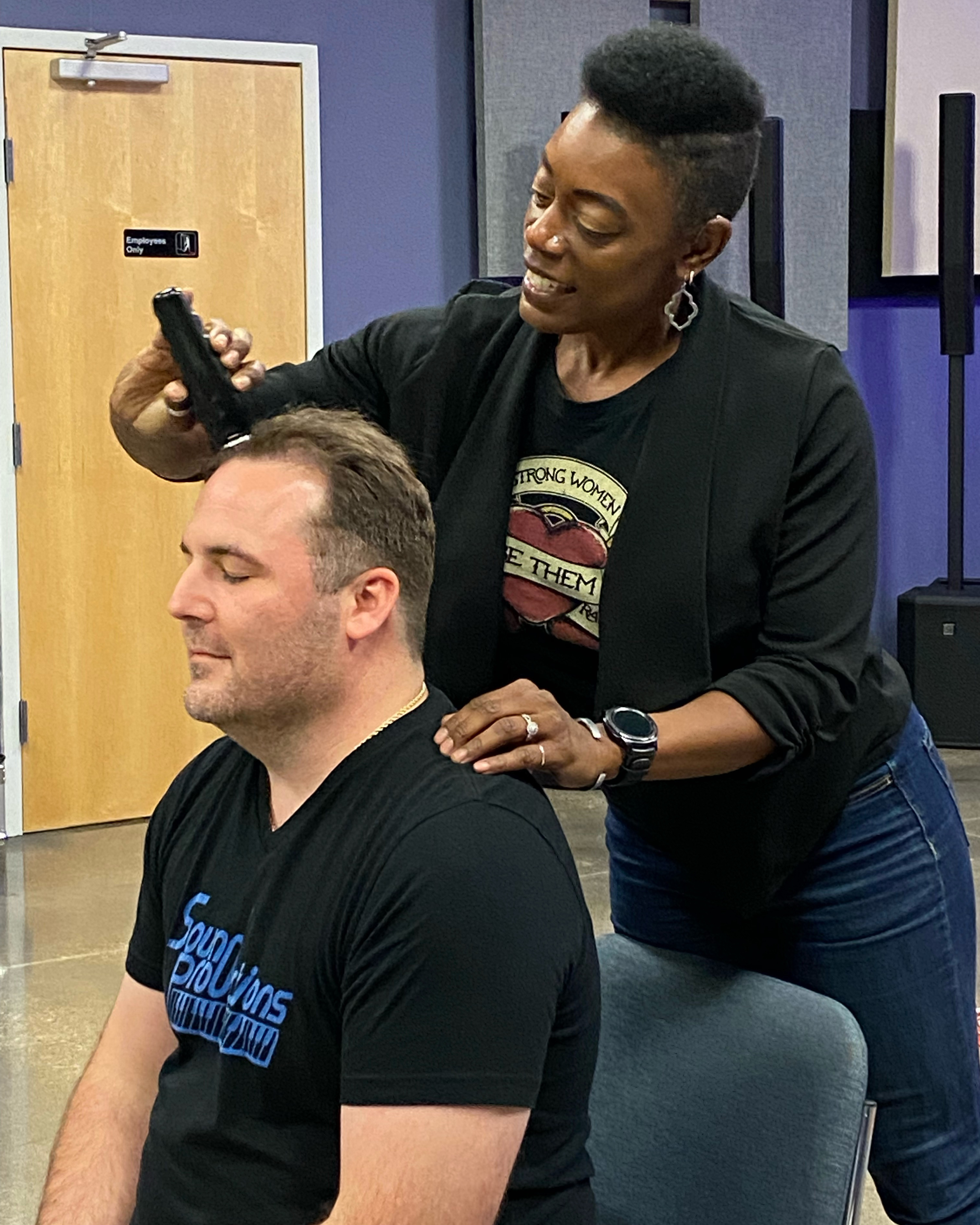 Sound Productions
(SoundPro) is excited to announce the successful conclusion of this year's "Cut for a Cause" fundraiser, which collected over $10,000 in support of the Gary Sinise Foundation's Snowball Express.
Why Snowball Express?
U.S. military members give so much in service to their country, unfortunately sometimes sacrificing their lives - The Gary Sinise Foundation is committed to honoring this ultimate sacrifice. The Snowball Express program serves the families of fallen military heroes so they can build memories in a stress-free, enriching community. Each December, Snowball Express brings together over 1,750 children and their surviving parent/guardian for a five-day retreat. Snowball Express also hosts events throughout the year where these families can deepen friendships in their hometowns.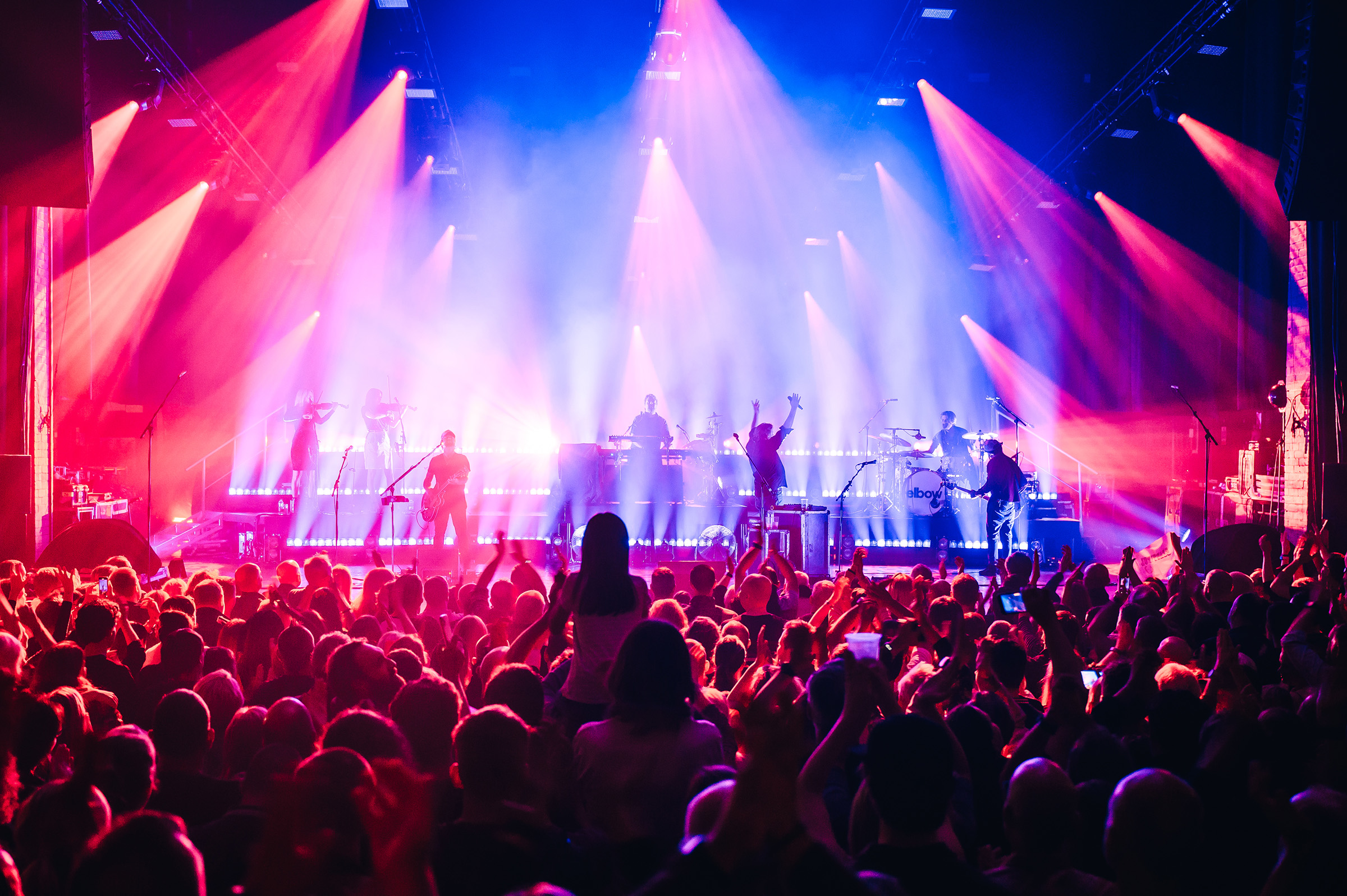 Elbow's extensive recent UK tour – the band's biggest in years – was brought to life by their long-term, award-winning lighting designer, Cate Carter, and her use of GLP's powerful impression FR10 Bars.
A massive fan of GLP's innovative battens, she says that while the classic X4 Bar 20s have been "confirmed favorites that have featured on all our designs", she took the decision to step up to the more powerful FR10 Bar after originally seeing it at the LDI Show in the United States. With its ten separate sources of 60W RGBW LED, as well as other unique features, the FR10 Bar is becoming increasingly popular with LDs.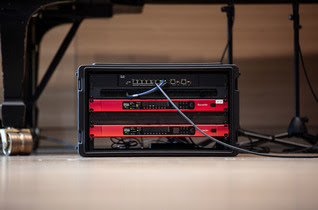 Focusrite
has taken a major step in interoperability and the integration of third-party devices by collaborating with Solid State Logic (SSL) to offer SSL System T console users the ability to directly control the Focusrite RedNet MP8R remote-controlled mic preamp from the desk. "The Focusrite RedNet MP8R is one of our highest quality mic pre's," says Focusrite Pro product manager Cameron Stevenson. "Its front panel and software control aspects make it very valuable in a live or studio environment where you might want to adjust the gain or set any of the parameters on stage or in studio." However, when working with a console, says Stevenson, a lot of engineers prefer working from a single platform as opposed to having studio control room or FOH control of the preamp parameters by way of RedNet control on a computer.
"To streamline that workflow," says Cameron, "we collaborated with SSL to allow the SSL System T console to seamlessly control our RedNet MP8R mic pre and all its parameters directly from the console. This simplifies workflow, allowing engineers to focus on their mix instead of worrying about the technology behind it." Along with direct console control, a paired SSL system T console can store and recall MP8R parameters with console scenes and showfiles.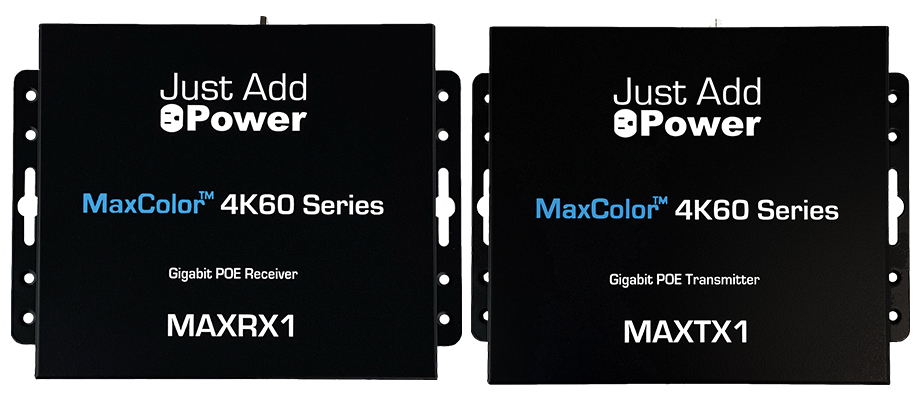 Just Add Power, a leader in AV-over-IP distribution, announced today that its new MaxColor 4K60 Series is now available for preorder. The new award-winning transmitter and receiver provide integrators with an affordable and scalable 4K UHD distribution platform to natively support today's 4K source content with high frame rates over existing network infrastructures. The highly anticipated products are available for preorder as of today and will begin shipping in early Q1 of 2022.
The MaxColor transmitter and receiver natively support 4K60 from source to screen, allowing end users to play UHD video from the growing number of 4K sources and devices now available. With MaxColor 4K60, video at 12-bit color and 4:4:4 chroma can be distributed over existing Cat5/Cat6 cable, eliminating the expense of upgrading to fiber and buying costly network switches. In addition, the transmitter and receiver support MPEG downstreaming for connected devices, such as a laptop or tablet.

For over five years, Lawo's V__matrix IP-broadcast core infrastructure ecosystem has allowed users to transform their installations into a flexible, future-proof production and/or delivery facility. Its C100 processing blades accommodate a wide range of software-defined video and audio workflows and also facilitate the transition to a fully IP-based environment with best-of-breed gateway functionality.
To fully leverage the processing capacity of its V__matrix C100 blades and to allow users to derive more power from a smaller footprint, Lawo announces the release of three new rear plates for the connection of SDI baseband equipment to an open-standards-based IP network.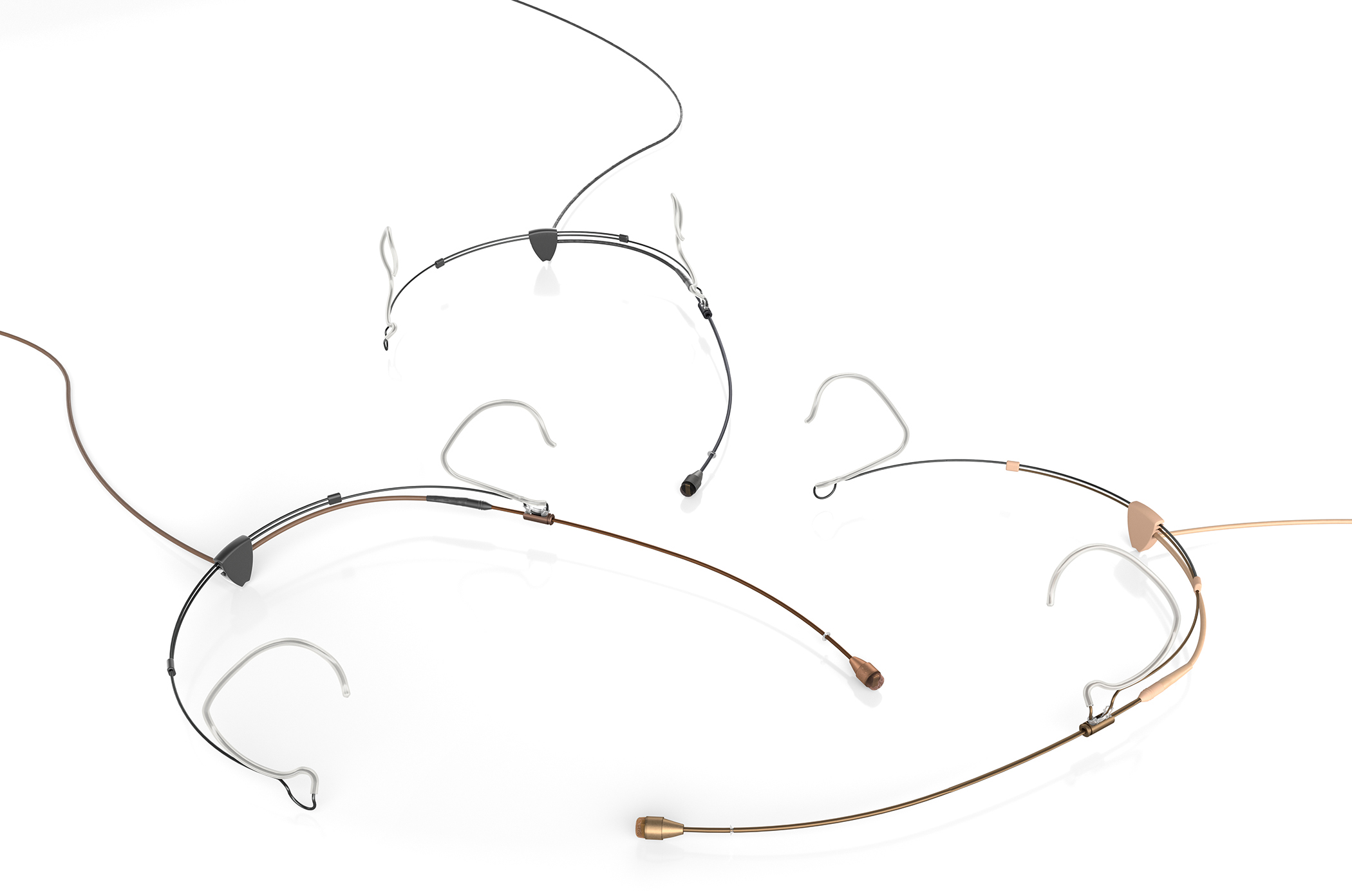 DPA Microphones
is highlighting its latest microphone solutions, designed to meet the growing live production needs of the broadcast and AV markets. As the rapid adoption of live streaming continues to grow in broadcast applications, speech intelligibility remains at the forefront of all productions. In recognition of the changes in the media landscape, DPA recently released important broadcast mic solutions, the 4466 CORE Omnidirectional and 4488 CORE Directional Headset Microphones, and the 4097 Micro Shotgun Microphone and Interview Kit.
"The pandemic has shown us the true importance of being quickly and easily adaptable to a rapidly changing media landscape," says Anne Berggrein, vice president, marketing, DPA Microphones A/S. "These new offerings are a direct result of the innovation and forward-thinking response to the industry, and we are excited to call attention to the benefits they provide to the broadcast market."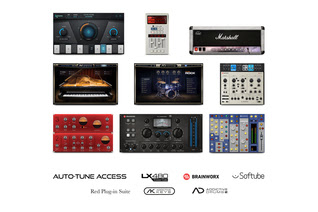 Hitmaker Expansion is a software/plug-in bundle originally included free with Focusrite Clarett products in the fall of 2020. Now, Hitmaker Expansion is back, featuring more tools for more interface users, including Focusrite Scarlett 3rd Gen, Clarett+, Clarett USB and Red. Focusrite Scarlett has already helped make more records than any other range of interfaces in the world, and now anyone can complete their recording studio with this new suite of plug-ins and software.
Create studio quality vocals, powerful guitars, luscious keys and huge drums, then mix and master with iconic Focusrite studio hardware – all in the box with your Scarlett 3rd Gen, Clarett or Red interface. Get inspired and capture ideas with Softube Marshall® Silver Jubilee 2555, Antares Auto-Tune® Access, Brainworx bx_oberhausen and XLN Addictive Keys and Addictive Drums 2: Studio Rock Kit. Mix and master with classic studio tools like Relab LX480 Essentials, Focusrite Red 2 & 3 Plug-in Suite, Brainworx bx_console Focusrite SC and bx_masterdesk.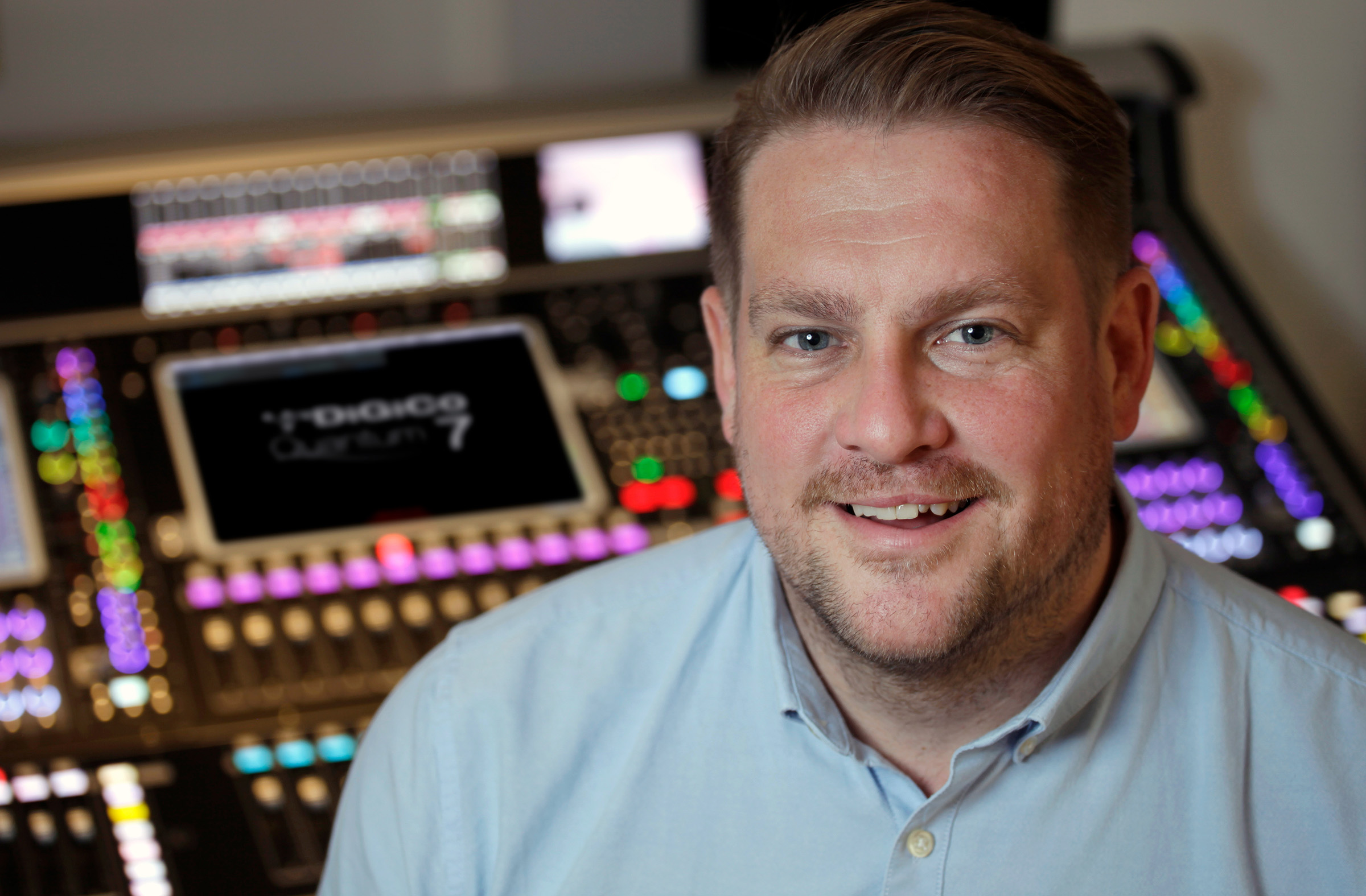 Austin Freshwater has been appointed as the next Managing Director of digital audio mixing console specialist,
DiGiCo
, effective immediately.
The directors of
DiGiCo's
parent company,
Audiotonix
– which also oversees entertainment technology brands Allen & Heath,
Calrec
,
DiGiGrid
, Group One Limited,
KLANG
:technologies, Solid State Logic, and newly-acquired Sound Devices LLC – made this decision, in part, thanks to Freshwater's unprecedented performance against the unpredictable landscape of the
Covid
-19 pandemic.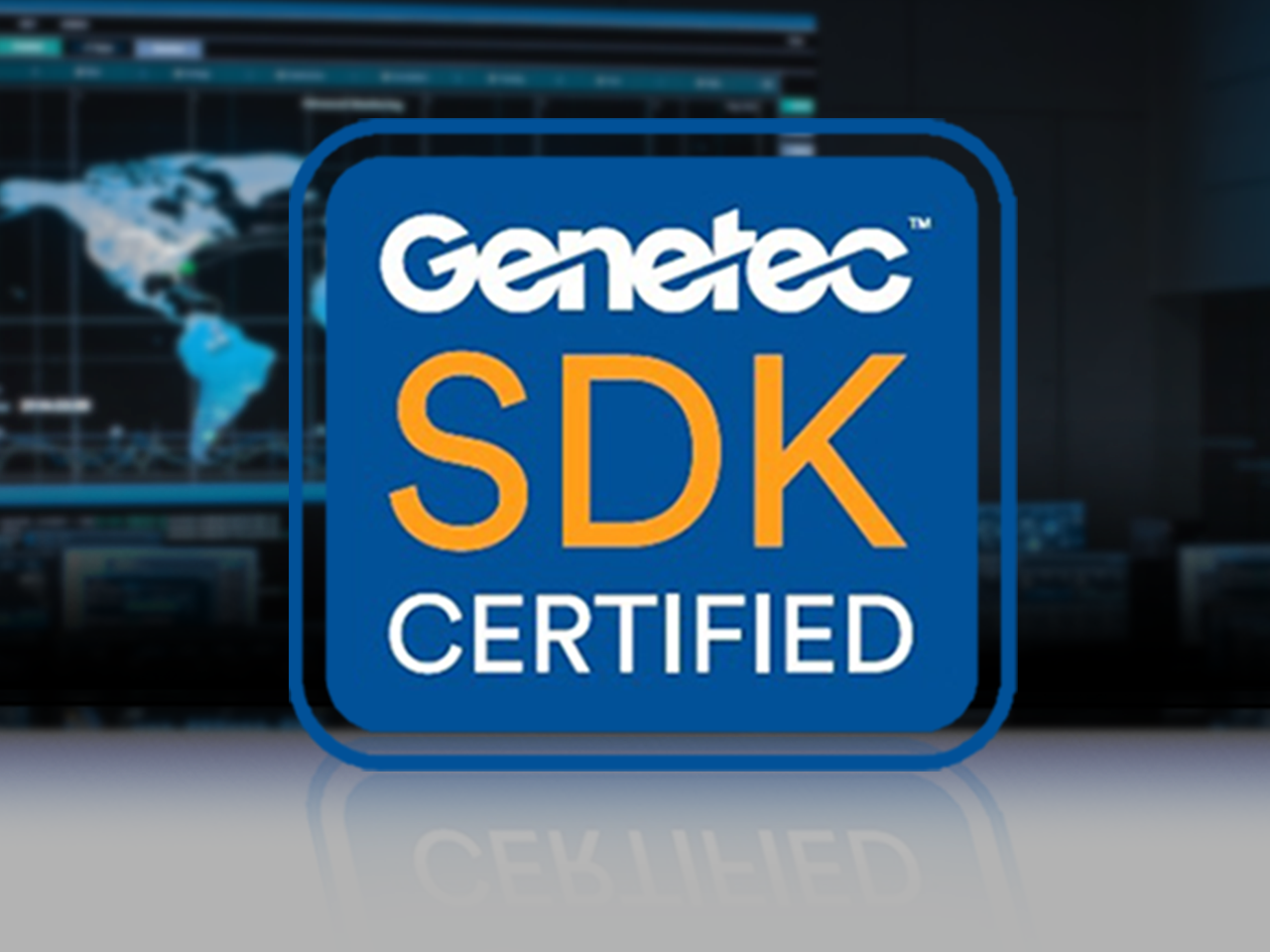 VuWall
, a technology leader in video wall control systems and unified visualization solutions, today announced that its video wall management software is now officially certified by the Genetec™ Development Acceleration Program to run with Genetec Security Center 5.10. The plug-in continues to ensure VuWall's functionality within the Genetec ecosystem, letting operators control content without the need to switch applications.
Working with the already familiar Genetec software interface, operators can remotely display and control layouts from any content source on video walls with easy drag-and-drop operation. They have full control over the video feeds on the video wall, whether they need to display live video camera sequences or play back streams from a video server. In addition to IP content, the plug-in can also manage physical sources like control data, HDMI and local applications such as maps and web pages. All this content can be displayed on the video wall to provide a complete, end-to-end networked solution.