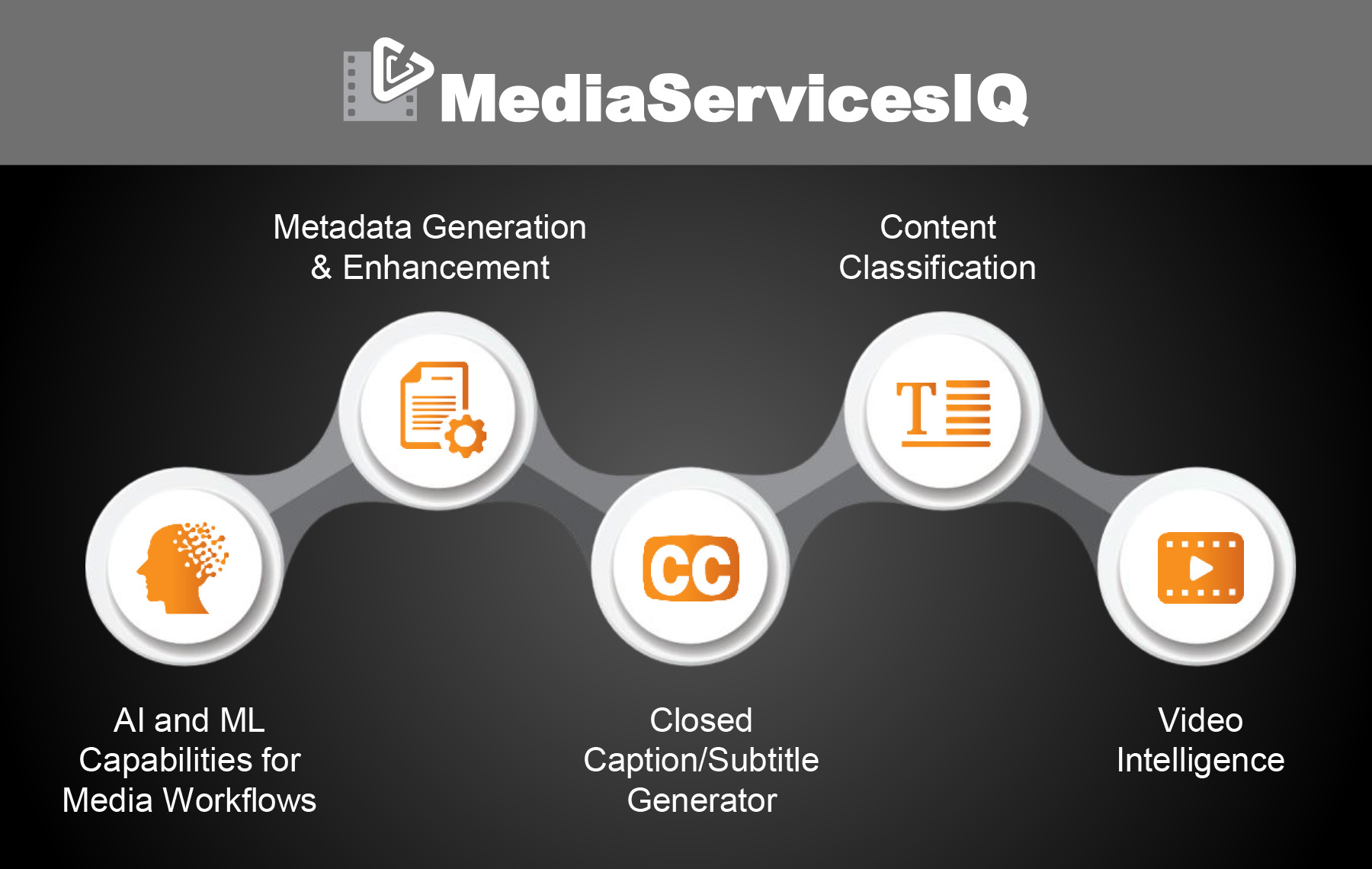 Digital Nirvana today announced the launch of MediaServicesIQ™, a comprehensive suite of cloud-based microservices that leverage advanced AI and machine-learning (ML) capabilities to streamline media production, postproduction, and distribution workflows. MediaServicesIQ provides a comprehensive, one-stop portal by which users can access Digital Nirvana's high-performance, AI-powered technology solutions: speech-to-text, content classification, closed caption generation and conformance, and a video intelligence engine that can detect ads, logos, objects, and faces.
"The promise of AI and ML is being touted throughout the media industry, and these technologies do offer powerful potential for new efficiencies, time savings, and expanded potential for monetizing valuable content. But AI and ML tools need to be accessible and easy to apply in order to see widespread adoption in the media industry," said Russell Wise, senior vice president at Digital Nirvana. "That's exactly what we've done with MediaServicesIQ. We've created a set of core AI capabilities and made them available in a layer that can be easily accessed by newsrooms, live sports and entertainment productions, post houses, and other media operations to expedite critical processes, reduce mundane tasks, and free creative personnel to do their jobs."
RUSHWORKS, provider of cool technology for production, playback and streaming since 2001, today announced the release of the RESIDENTIAL PROMPTER KIT, a small desktop teleprompting kit that uses your webcam to capture home-based presentations. It's an inexpensive complement for the company's RUSHPROMPTER software for Windows applications that's available for download, trial and purchase from the RUSHWORKS website for $99. Rush Beesley, RUSHWORKS founder and president, provided details about the kit from company headquarters in Flower Mound, Texas.
"The recent health crisis has compelled us to embrace technologies that enable many of us to work effectively from our homes. And it's likely that our 'new normal' will see this trend expanding," says Beesley.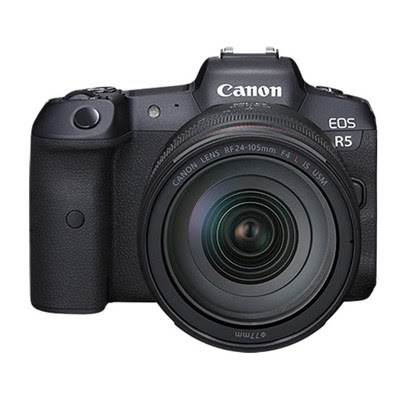 Canon Canada Inc., a leader in digital imaging solutions, is excited to introduce the company's next generation of full-frame mirrorless cameras – the EOS R5 and EOS R6. These groundbreaking cameras are the result of many years of collecting and listening to feedback from Canon users and are sure to meet the needs and demands of a variety of creators.
The EOS R5 is a camera designed for professional applications featuring a new 45-megapixel full-frame CMOS sensor and uncropped 8K video recording up to 29.97 fps. The EOS R6 is geared towards advanced amateurs featuring a 20.1-megapixel full-frame CMOS sensor and 4K video recording up to 59.94 fps. The addition of the EOS R5 and the EOS R6 cameras to the EOS R series lineup further solidifies Canon's commitment to providing the equipment needed for users to bring their content to the next level.
Canon is also introducing four RF lenses and two RF lens extenders: The Canon RF100-500mm F4.5-7.1 L IS USM, Canon RF600mm F11 IS STM, Canon RF800mm F11 IS STM, and RF85mm F2 MACRO IS STM lenses. All four new lenses were designed to meet the ever-expanding demands of the skilled creatives who capture amazing imagery using EOS R series cameras, including the new EOS R5 and EOS R6. In addition to the lenses, there are two new RF lens extenders: a 1.4x and a 2x model, allowing for users to take their compatible RF lens focal lengths even farther; as well as a new 13-inch professional printer, the imagePROGRAF PRO-300, to bring photos to life through the power of print.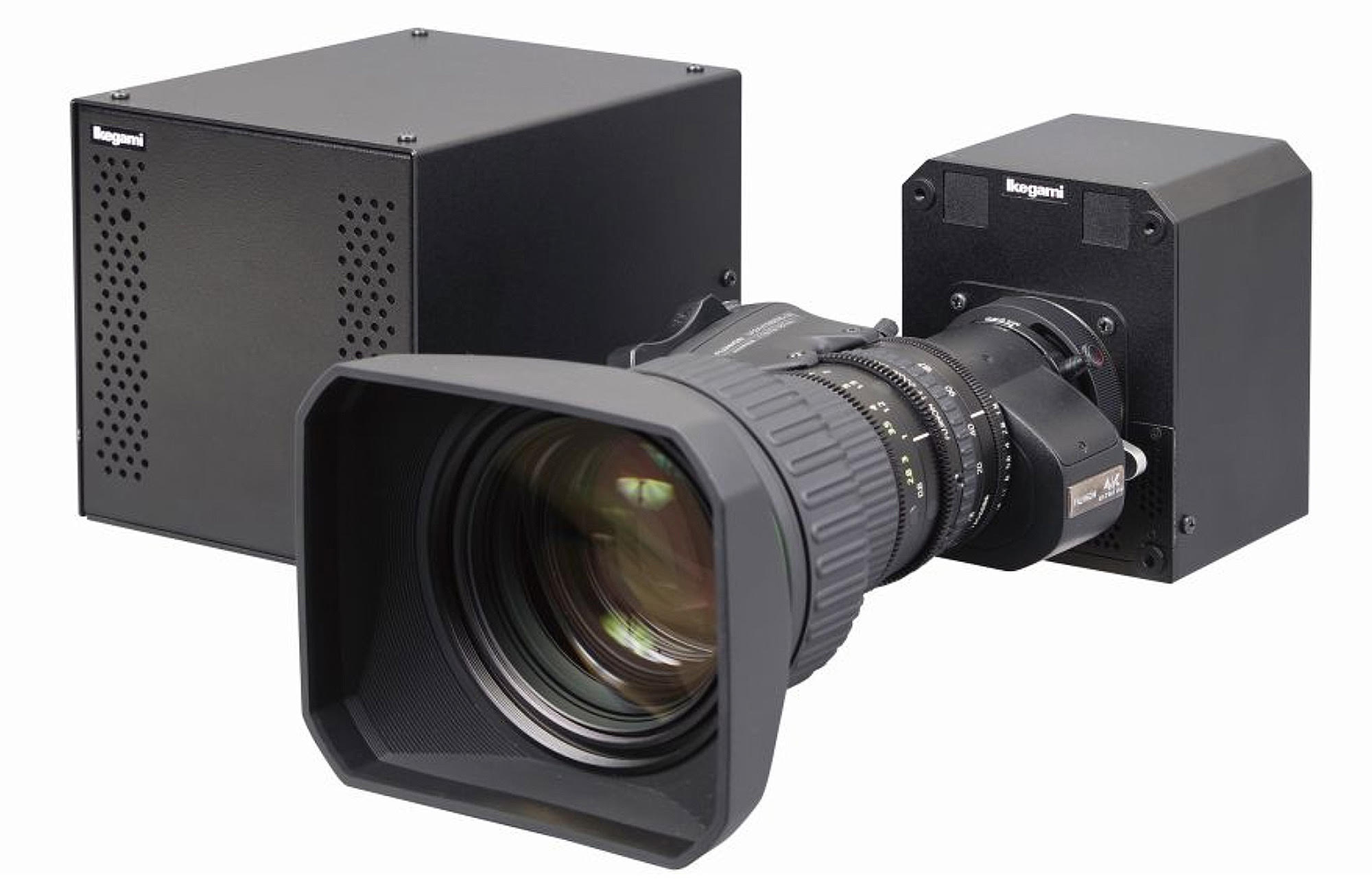 Ikegami announces a new addition to its range of broadcast-quality cameras. The UHL-F4000 is a compact and lightweight 4K HDR camera with very low power consumption. Designed for use in applications such as aerial video capture and studio robotics, it is capable of capturing broadcast quality colour video across an extremely wide range of night or daytime conditions. Image adjustment capabilities include haze removal, backlight correction and digital zoom.
"Aerial photographers working from helicopters are increasingly keen to use 4K cameras," comments Michael Lätzsch, Broadcast & Professional Video Division Manager at Ikegami Electronics (Europe) GmbH. "4K cameras tend to be larger and heavier than HD models so require a larger anti-vibration gimbal. In addition, the higher power consumption of 4K cameras causes the internal temperature to rise if a 4K camera is placed in a sealed stabilising unit. This shortens the camera's lifetime and can even lead to sudden failure. The UHL-F4000 overcomes all these challenges. It is a robust and compact camera head with low power consumption delivering very high image quality."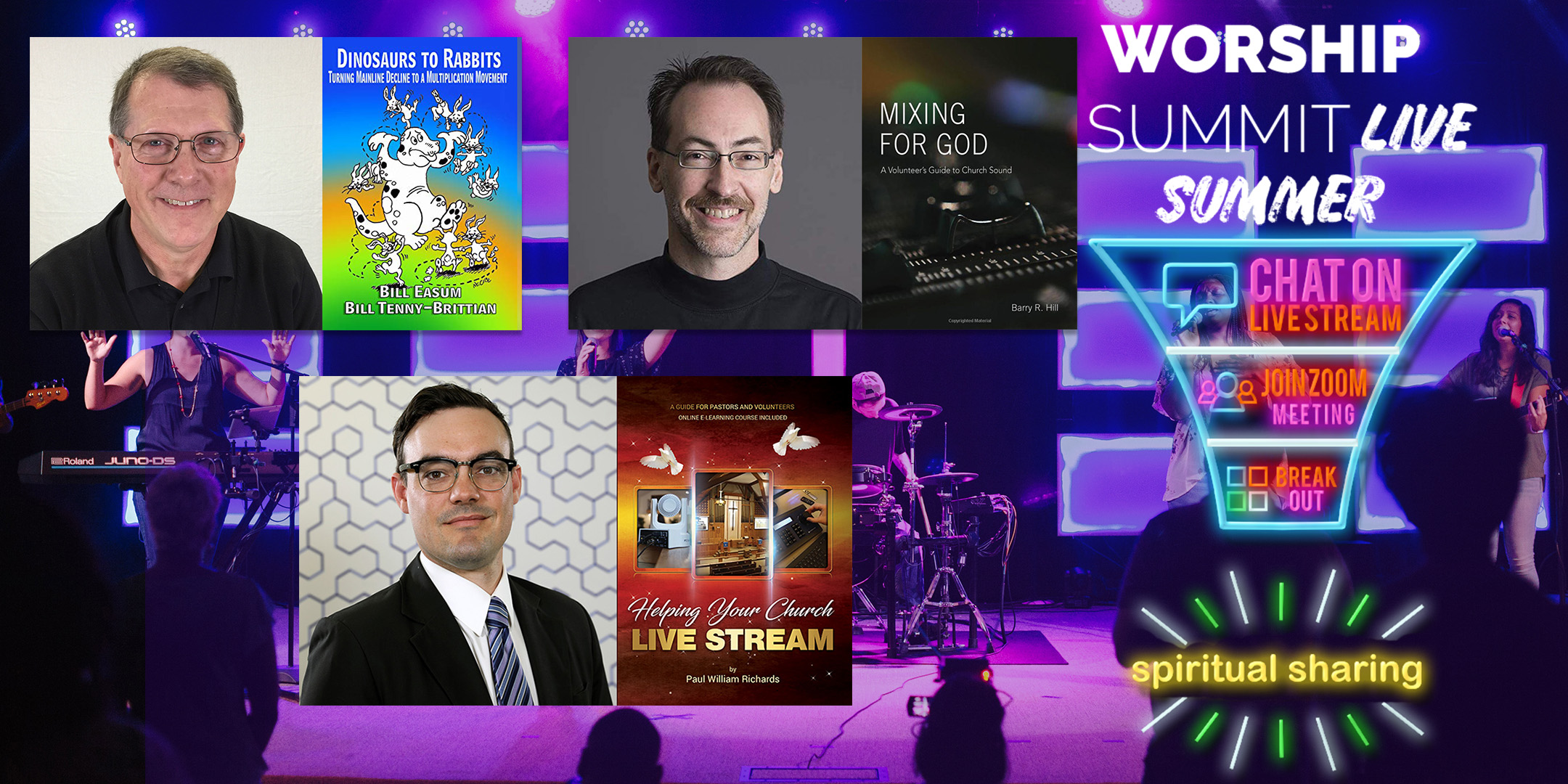 Learn How to Connect Your Church with an Online Community
The global pandemic has changed the way Christian communities worship and interact. Right now, the congregation cannot safely gather together for church on Sundays so most of the communication has to be done online. A challenge many pastors and worship teams are facing is learning how to connect with people through video sermons and small group Zoom meetings. For some, the technology is difficult to navigate and for others, the virtual experience simply isn't as genuine.
Times of uncertainty are when your congregation need God and worship the most. It's up to you to figure out how to bring people together online and keep people engaged. Below is information on the upcoming live Worship Summit held on July 29. This free virtual conference will teach your worship team everything they need to know about living in a digital age and communicating online.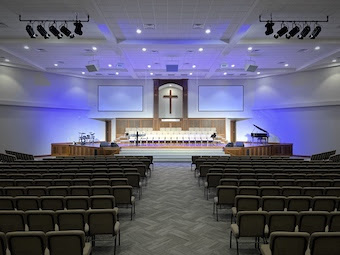 Founded in 1835, Pleasant Grove Baptist Church has come a long way from its founding in an Owensboro, Kentucky log cabin. Just as the church has weathered over 185 years of growing pains and trials and tribulations, the congregation pivoted to social media and streaming services to stay connected in a socially-distanced world. As the church family begins to return to in-person services (at a 33% limited seating capacity with many health and safety precautions in place), an Allen & Heath SQ-7 console and ME personal monitoring system is there to sonically greet them.
"The audio quality difference is night and day," says Alex Peake, Integration Specialist at JCA Media. "The church had been using another digital console brand before and immediately noted how much easier it is navigating and configuring the SQ. The musicians also appreciated the sonic difference in their in-ear mixes with the ME-1 over what they had before. It is important to provide a system like ME to get the tech out of the way and let the musicians focus on playing and worshiping again."
from Vectorworks
When it comes to your design, stop doing all the heavy lifting! Join Eric Girard, senior technical director at Cramer, for a case-study-style webinar and learn new ways you can make you software work for you. Follow Girard and his team as they use innovative design software to build the team's vision with seamlessly integrated rigging, lighting, sound, projection, staging, and LEDs.
July 29th, 2020 2pm EDT -
Register here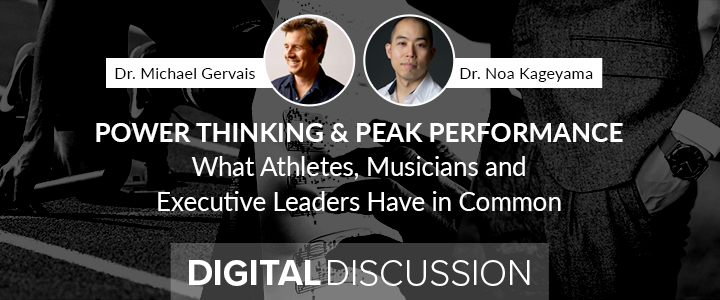 What secrets do high performers know that you don't? Stop wondering and come learn what it takes to be a peak performer and how to power through difficult situations in order to thrive.
Join the C-Suite Network Digital Discussion TOMORROW and hear from two first-class experts on peak performance discussing how the world's top performers face and conquer fear and adversity, how to avoid burnout, and keeping your teams aligned when emotions are running high.
July 8th, 2020 2pm EDT -
Register here
While we've all had to come to terms with the recent cancellations and postponements of in-person events, the current climate has opened up a wealth of digital alternatives. More than ever before, today's show stopping events are relevant and engaging digital experiences, planned and executed to perfection.
Have you been tasked with launching a virtual event, but don't know where to start? Join BrightTALK for Flip the Switch: Virtual events 101 and let the team guide you step-by-step through creating and launching your virtual event. Their hands-on and tactical approach will cover everything from an initial risk assessment and planning to day-of execution, data and analytics, post-event activation, and more.