Church Video Production & Live Streaming Case Study
At Cedarview Community Church, we teach God's word, prioritize worship, welcome God's spirit, proclaim salvation, seek God's face, serve God's people and have a heart for missions.  As we strive to equip the local church body to grow and to be Christs' extended hand to the community and world, we aim to do it with excellence and purpose by directing all attention to Jesus Christ. It's important for the church to be focused on God's word and to honor its authority over every aspect of our life and conduct.  With that comes a heart of worship, a sensitivity the Holy Spirit in line with New Testament Scriptures and desire to reach the lost.  I have worked with Cedarview a few times. I actually attend the church and serve as their Technical Director, and over time – because of the age of the gear in the church – they needed to look at modernizing and replacements. In some cases, the church ran into emergency situations where gear needed to be replaced immediately.  As an integration contractor, we set up a stewardship approach which allows churches to plan for natural evolution for failure and obsolescence, identifying and planning for replacement equipment before it reaches a fail point.
The 4KXUSB3, 4K HDMI to USB 3.0 converter, improves INOGENI's USB 3.0 dongle series with the addition of this new enhanced capture tool. It features a HDMI loop output, analog audio I/O and a VISCA port for PTZ cameras. Requiring no drivers, it is the most reliable and convenient tool to capture uncompressed video with audio from your HDMI equipment for recording, editing, videoconferencing and streaming applications including soft codecs such as Zoom, WebEx, Skype and others. The 4KXUSB3 supports resolutions up to UHD 4K (3840/4096x2160) at 30 fps and 1080p at 60 fps. The internal Digital Fluid technology maximizes frame rate and reduces latency with any PC. The new MAGNI HDBaseT to USB 3.0 connects your HDBaseT camera up to 100M with a Cat5e/Cat6 cable and captures uncompressed video with audio for recording, editing, videoconferencing and streaming applications. The MAGNI supports PoE+ power source equipment. The HDMI loop output gives you the ability to see the camera content without going to a computer. MAGNI may be used for connecting HDBaseT cameras to your video conferencing system.
MXL Microphones, a leading manufacturer of consumer and professional audio products, will be showcasing its Overstream and Overstream Pro Bundles for live streaming and gaming at NAMM 2020 (Booth 14302). The bundles include a choice of either the 990 Blaze or 990 Blizzard condenser microphone with a desk mounted, hinged-arm mic stand and an integrated all-in-one pop filter and shock mount. The Overstream Pro Bundle includes all the products within the Overstream Bundle with the addition of MXL's Mic Mate Pro XLR-to-USB audio interface. "As streaming continues to grow, MXL has created the Overstream bundles to help gamers, podcasters, influences and performers deliver professional audio quality with minimal efforts," says Trevor Fedele, Director of Sales at MXL Microphones. "MXL's Overstream Bundles with the 990 Blizzard or 990 Blaze provide live streamers and podcasters with a high-quality studio microphone, integrated shock mount and pop-filter, boom arm and a USB converter to start streaming right out of the box."
Focusrite and acclaimed Austrian audio software developer Sonible have joined forces to create an A.I.-driven processor that brings out the best in any source signal. Available in November 2019, Balancer is suitable for hobbyists, pros and everyone in-between, and is a free download for all Focusrite Plug-in Collective members. Focusrite and Sonible understand that a creative ...
This year marks the first NAMM Show in which Yamaha will be presenting every major event on the Grand Plaza stage. These productions will include the blockbuster main event of the weekend, and all three will feature superstar-caliber artists, among them multiple GRAMMY® honorees. The stage itself will be situated outdoors on the opulent Anaheim Convention Center Grand Plaza, between the Anaheim Marriott and Hilton Anaheim hotels. The Grand Plaza concerts will dazzle the audience with wall-to-wall visual and multimedia effects over the course of the weekend.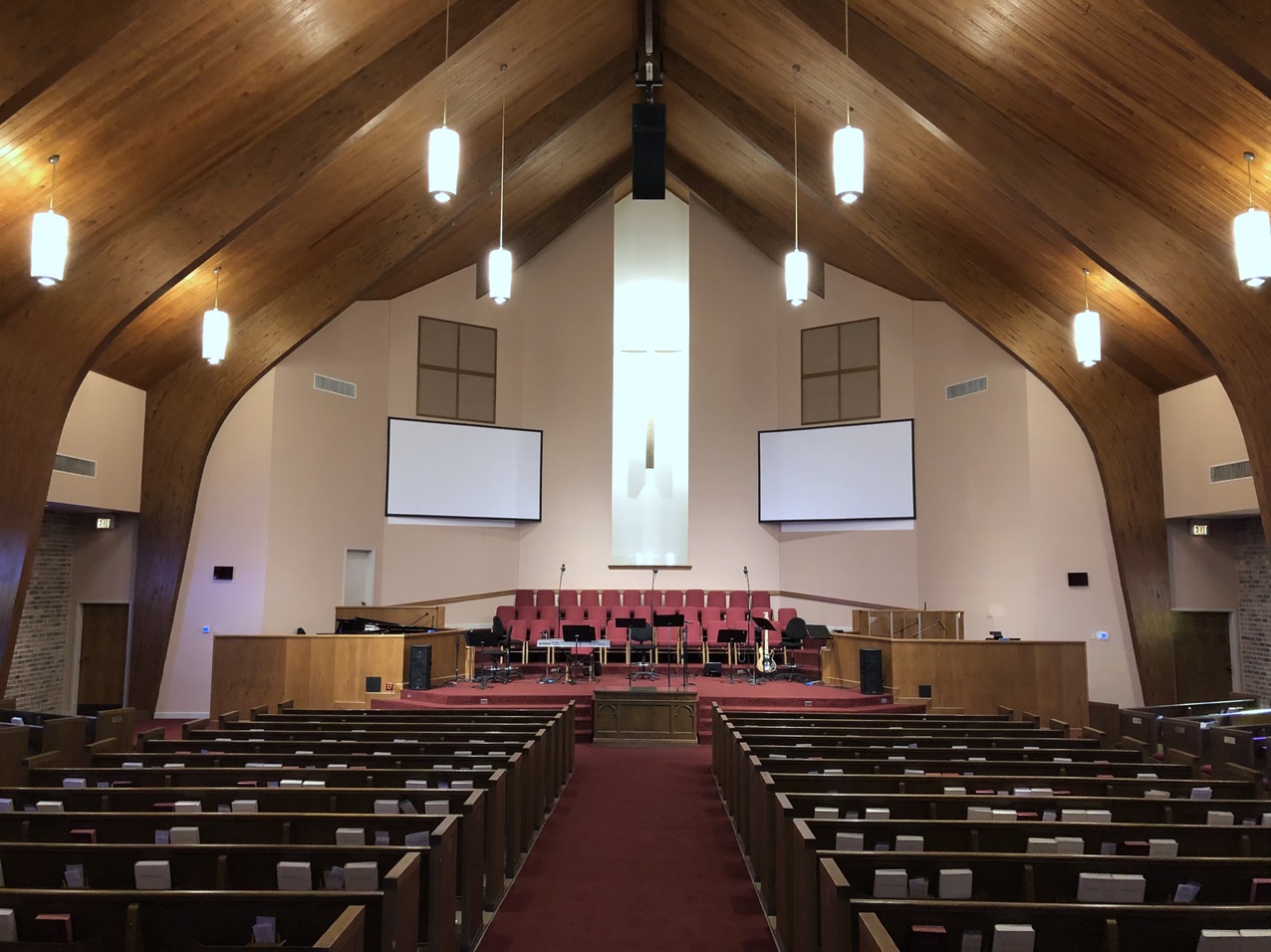 Woodlawn Baptist Church is a community church with a congregation of 250. When its 11-year-old projectors came to the end of their life, we decided to upgrade the entire projection system in the sanctuary to provide a better experience. With the help of Shepherd Multimedia, Woodlawn Baptist Church has become home to two new Hitachi CPWX-8750 7,500-lumen projectors. Inside the sanctuary at Woodlawn Baptist Church, we have an AV set up complete with two new Hitachi CP-WX8750 projectors and screens, one on each side of the stage, for the congregation to be able to follow along with song lyrics, Scripture readings, testimonies, and announcements before and during services. Because of the A-line shaped ceiling, we have permanently mounted the projectors on the side walls near the back of the sanctuary, which also allows for easier access to change out bulbs. Equipped with long-throw lenses, the two new projectors have integrated into the entire AV system for easy control. The projectors that we were using before the upgrade to the new Hitachi projectors were eleven years old. The picture at that point was so dim we had to turn the lights completely off in the sanctuary to see images. With the increase from 4,000 lumens to 7,500, the new projectors are a great improvement. On top of that, we installed two larger screens above our platform, which really helps with visibility when compared to projecting onto the wall. As well, with the Hitachi Perfect Fit feature, we can easily fine tune the image to the screens week to week.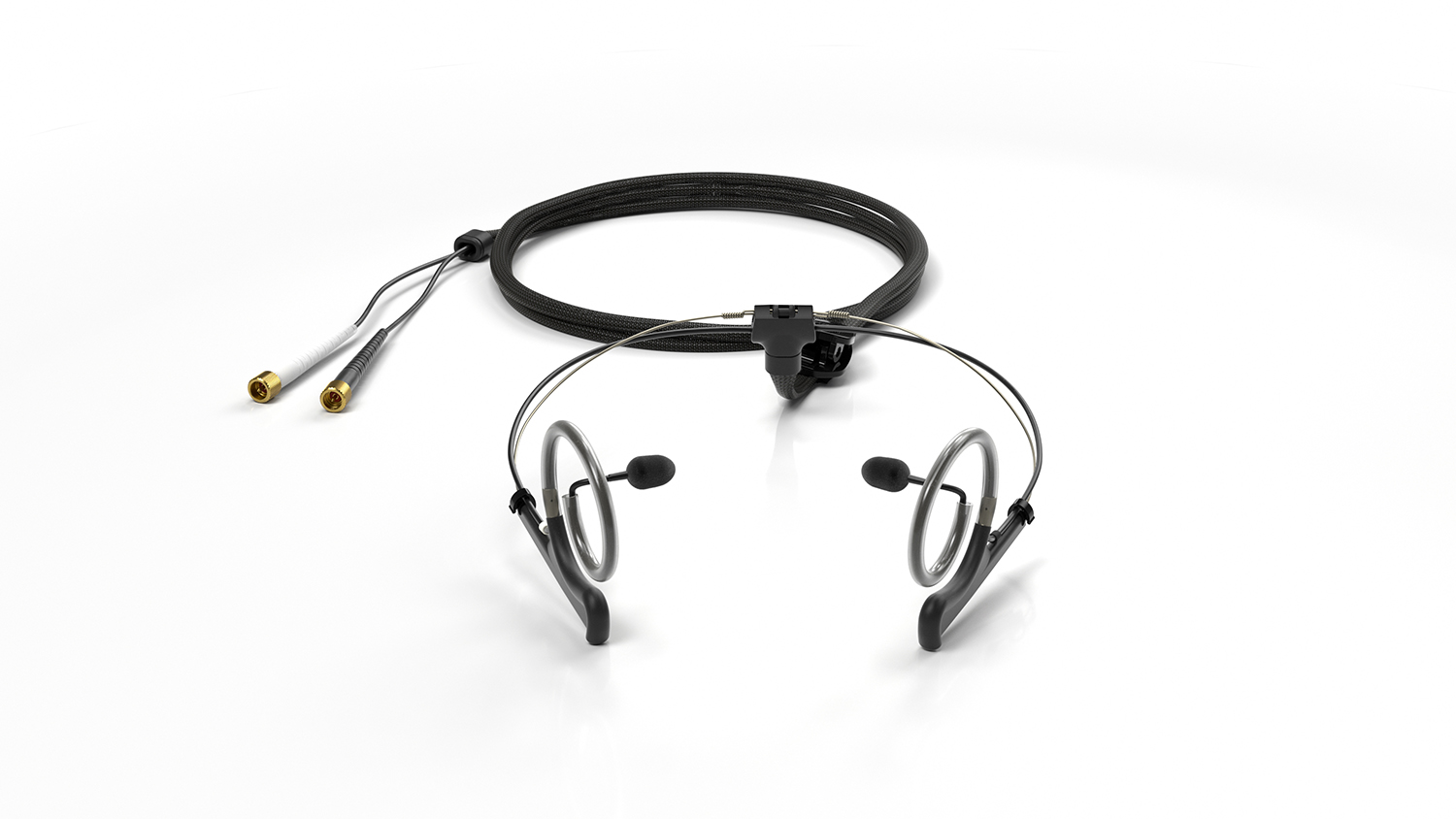 YouTubers, sound designers, podcasters, vloggers and other content creators, including filmmakers who want to capture authentic immersive audio for their projects, can now do so with ease thanks to the launch of the new
4560 CORE Binaural Headset Microphone
from Danish manufacturer,
DPA Microphones
. The new binaural headset delivers the superior sound quality for which DPA products are internationally renowned. The professional quality of the microphones allows them to capture, in real time, exactly what each ear is hearing so that those listening on headphones can experience the full immersive sound. These qualities are also appealing to other applications such as sound system documentation, soundscape analysis, sound quality assessment, and sound for theatrical productions or gaming, among others.  Jazz and classical musicians have also seen the potential in this mic: recording the sound from the performers' perspective instead of the audience's is a completely new way of sharing the artists' sound experience with fans. The result, an ultimate surround experience.
Although its original building was lovely to look at, First Baptist Church of Cushing in Cushing, Oklahoma was faced with the wonderful problem of having outgrown its sanctuary. The church raised money for a new building that would preserve the charms of its original building while improving on its function and expanding seating capacity to 750. They hired local integration firm Beasley Technology and its sister company, AVL specialists, Hart Designs, to handle everything from security to sound reinforcement. Although the original design involved a different loudspeaker manufacturer, the Beasley-Hart team experienced a revelatory Danley Sound Labs demo before anything was committed and immediately switched the project over to Danley, much to everyone's delight. "First Baptist Church of Cushing's new sanctuary is approximately ninety feet by ninety feet with a thirty-two-foot peak," explained Doug Hart, owner of Hart Designs. "Their service style is contemporary, with a full band, but they keep the volume under control, in part because the congregation is a mix from very young to old. They wanted a sound system with great intelligibility and impact. I had been hearing good things about Danley for a long time, but it wasn't until I was on vacation with my family in Silver Dollar City and caught a show at the Opera House that I heard Danley boxes for myself. The show sounded fantastic! When I got back home, I arranged a Danley demo in a local theater that Geoff Beasley is restoring. Kim Comeaux of Anderson Sales and Marketing drove eight hours round trip for the demo and Geoff and I, along with all of our audiophile friends, were totally blown away. They were the best speakers we had ever heard!"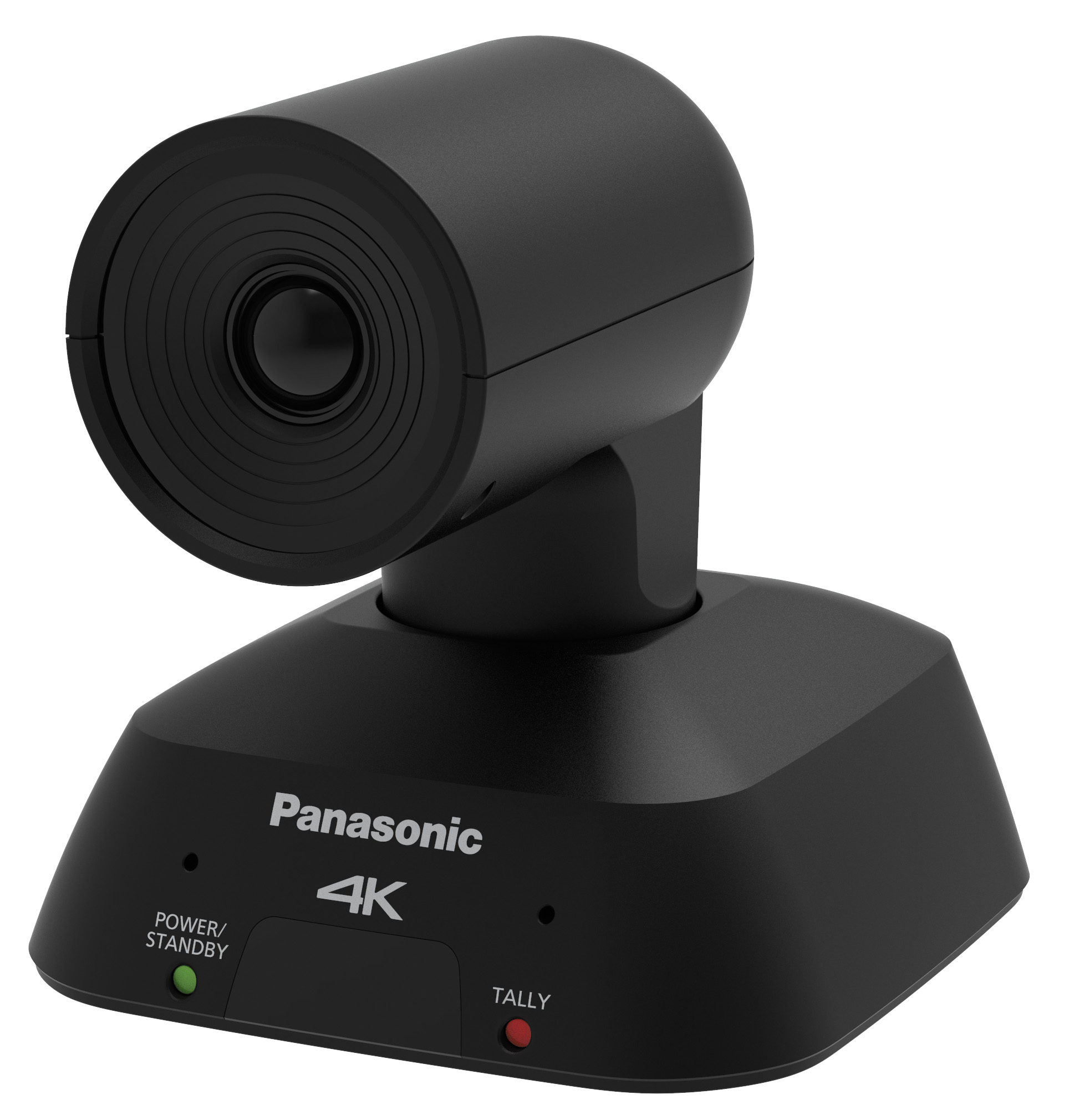 Panasonic has announced the immediate availability of the ultra-wide-angle lens AW-UE4 compact 4K pan/tilt/zoom camera. With a 111° field of view and capable of video output through three interfaces (HDMI, LAN and USB), the AW-UE4 is ideal for large or small areas, from huddle spaces to lectures/meetings to e-sports production. Designed with a single cable solution for video transmission, camera control and power supply, the unit supports Power over Ethernet (PoE) and can be used as a USB camera powered from a computer. The AW-UE4 boasts high-performance operability through RTMP (Real-Time Messaging Protocol) compatibility for direct upload of video to live-streaming services such as YouTube Live and Facebook Live, and is likewise excellent for other live production implementations. The camera supports 3840x2160/30p 4K video output and a variety of other formats for use in a wide range of environments. Its ultra-wide-angle lens allows capture of every part of even the largest spaces and the transmission of wide-angle footage from even the smallest installation spaces. With the compact size and versatility of the AW-UE4 body design, it is an optimal remote camera for recording/streaming.