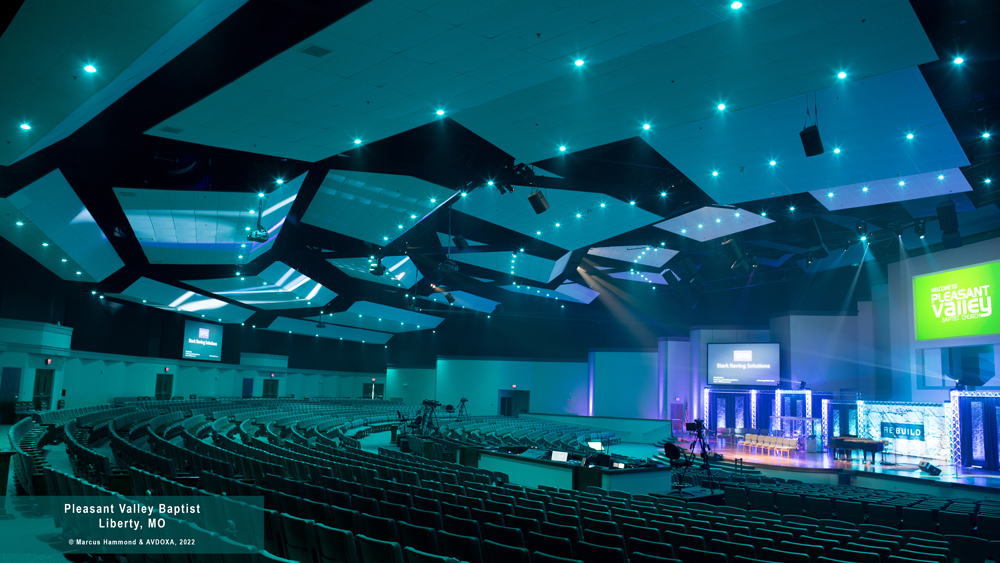 Music evokes emotion, and lighting can enhance or heighten the visceral response to music. This is one area where color theory can help. Color can be used to symbolize a "mood" or an emotion by washing the platform with saturated color or color combinations. Red is often associated with high energy (like a red sports car), excitement, or love. Green can be a calming color (think of a forest) or it can represent money or good health. Blue is an appealing color, and it probably has the widest spectrum, although the camera sometimes has difficulty reproducing subtle shades of blue. Yellow is the happiest and brightest color, and violet can evoke strong emotions. With a little research and experimentation, you can learn how certain colors affect the feel of a space.
As a starting point to experiment with color combinations, the color wheel provides a good tool to explore the seven contrasts. Starting at any point on the color wheel, combining it with the color on the opposite side of the wheel creates a contrast of complements. For example, medium blue and bright yellow create a strong contrast with a lot of tension, yet, for most people, it is a very pleasing look. Combining colors closer to each other on the color wheel can create less contrast and combining adjacent colors on the color wheel (analogous colors) creates simple color harmony. Combining three colors equidistant from each other on the color wheel creates a color triad and it can be visually pleasing and balanced. Several other color combinations can be discovered by taking a deeper dive into the seven contrasts.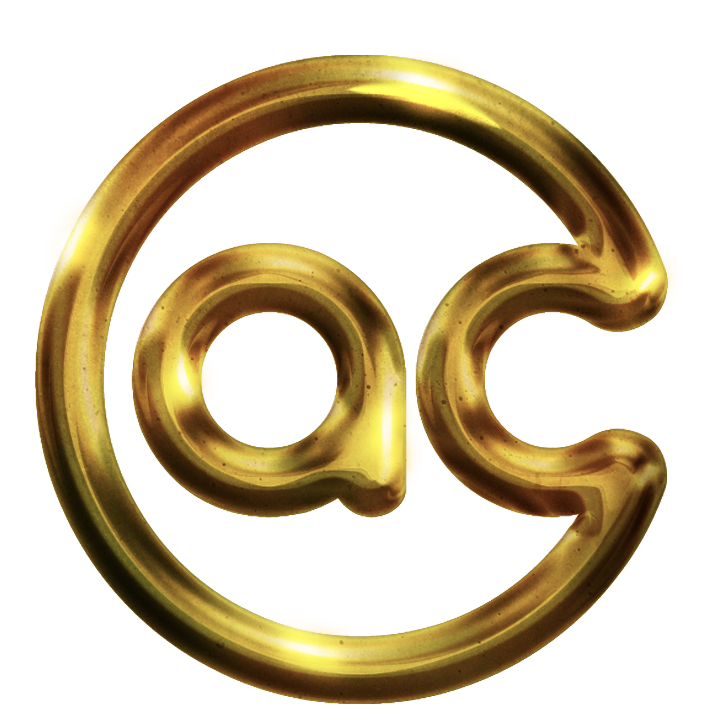 Phill Capstick who has been with the business for 37 years will step up to the role of CEO in UK based A.C. Entertainment Technologies and following 25 years of success Jonathan Walters becomes the Company's Managing Director.
In other UK news, Andy Dodd will be retiring from his executive role on the Board of Flashlight Ltd, but the Company is delighted to announce he has accepted a Non-Executive Directorship so will still be helping the Flashlight team and their loyal Customer's.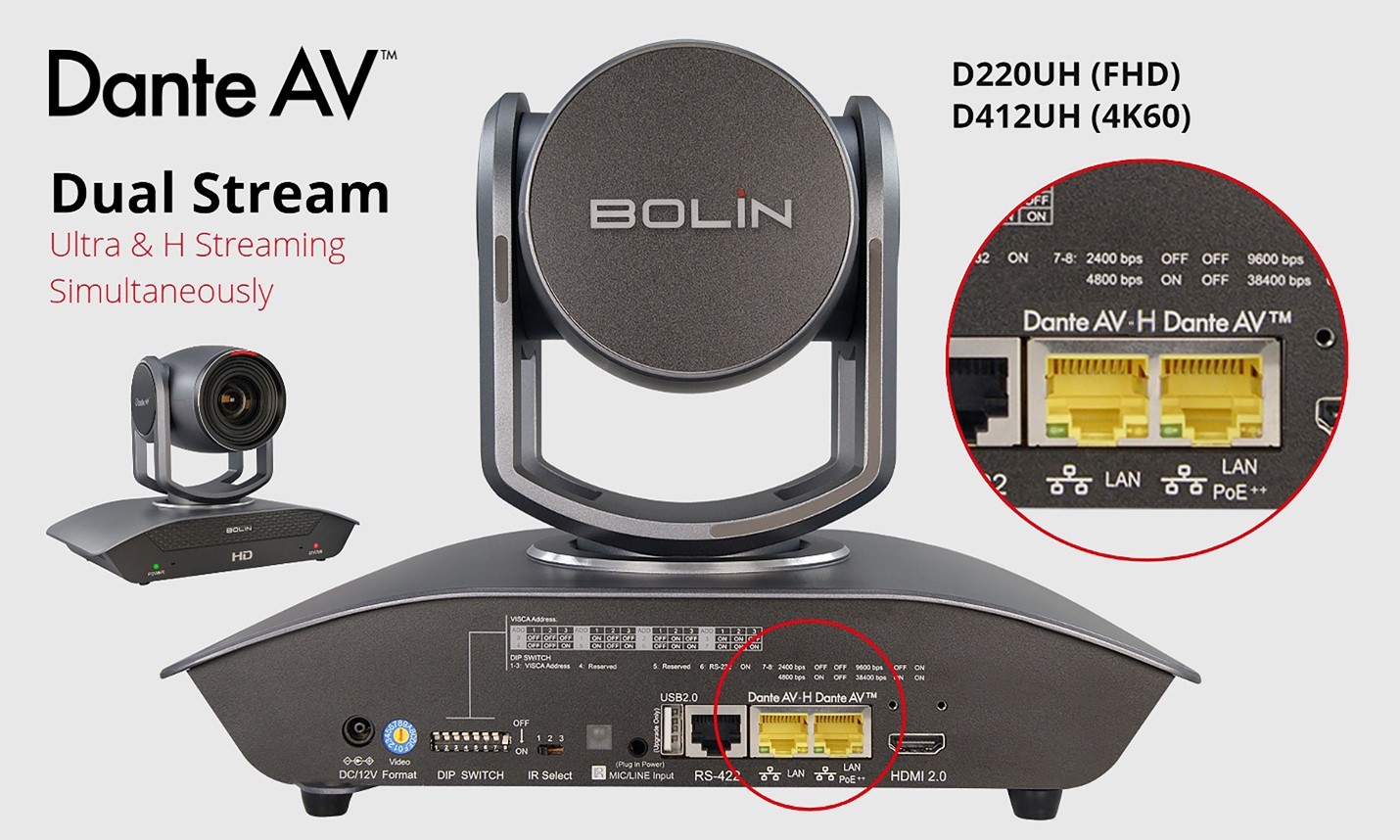 Bolin Technology expands its leadership in Pro AV with the introduction of the company's groundbreaking, dual-stream Dante AV PTZ cameras. Making their debut at ISE 2023 in Barcelona, the new D412UH and D220UH are the first PTZ cameras in the AV-Over-IP industry to offer simultaneous hardware and software codec streaming to multiple endpoints, providing total flexibility in network bandwidth and image quality selection. The D Series dual-stream cameras will be joined by another new D Series camera at ISE - the D2-220H Dante AV-H.264 camera - ideal for AV over IP applications.
Bolin Technology will exhibit in Hall #5 Stand H110 during ISE, which runs from January 31-February 3 at the Fira Barcelona Gran Via.
Using either the new D412UH (4K) or D220UH (HD) cameras, the user can designate a Dante AV Ultra or Dante AV-H stream depending on the output locations. No matter the need or destination, these dual–stream cameras can send the video flow that best fits the destination with the quality Dante-enabled devices are known for.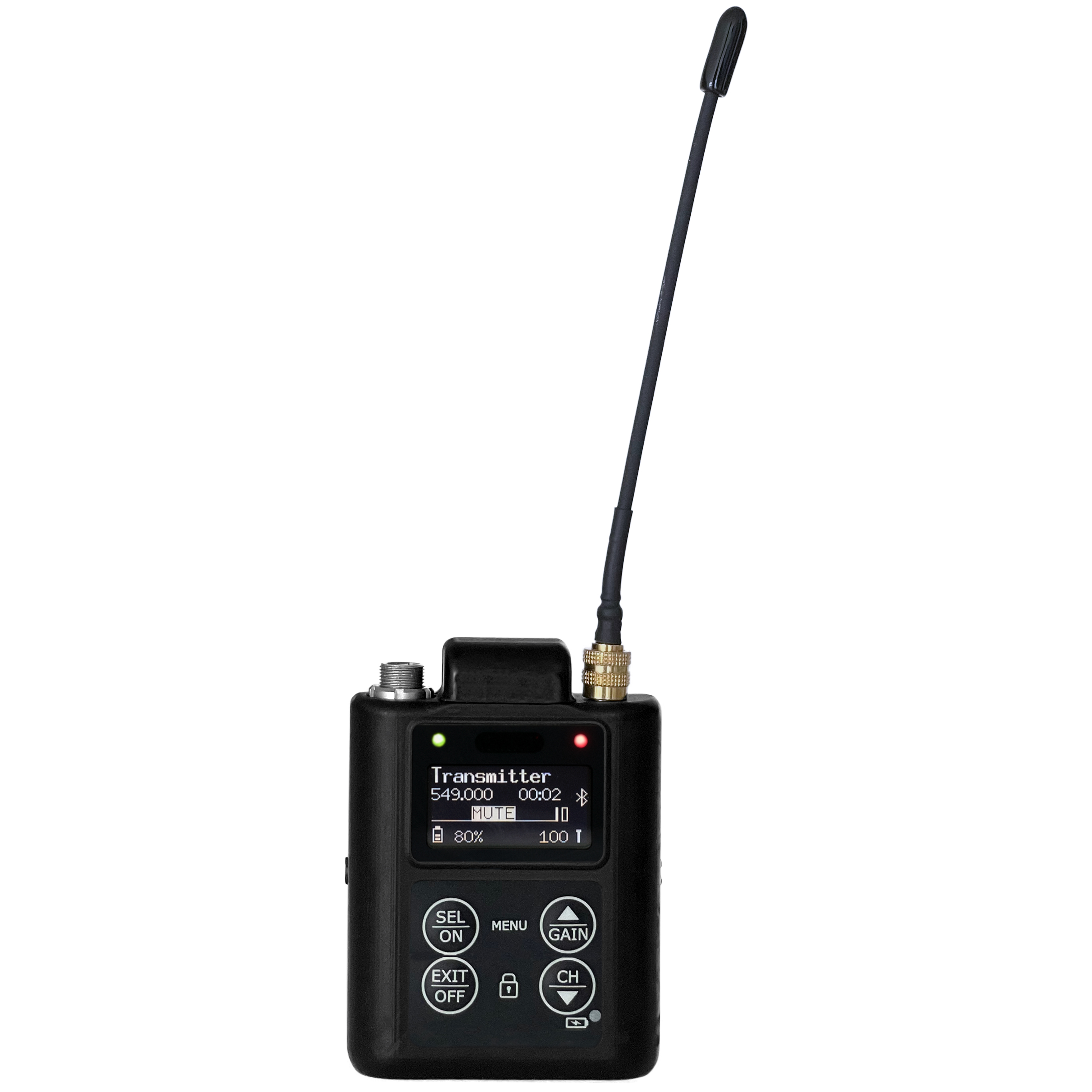 Wisycom
is showcasing its new MTP61 Transmitter, the latest addition to its Symphony product line, at ISE 2023 (Booth 7G200). The smallest and lightest multiband bodypack transmitter on the market, the MTP61 has the widest tuning range currently available (470 to 1260MHz). Among the industry's most powerful transmitters, the compact design of the MTP61 not only makes it comfortable, but also ideal for a range of applications from theatre to location sound.
"We look forward to presenting our MTP61 to the European market for the first time at ISE 2023," says Leslie Lello, Product Specialist, Wisycom. "A cross between our existing MTP41 and MTP60 Transmitters, the MTP61 was developed in direct response to market demands and incorporates all the advanced technology of our Symphony line in a smaller form factor. This includes seamless connectivity via long-range Bluetooth 5 to the new Wisycom App, enabling users to monitor and adjust parameters in real-time, from anywhere in a venue."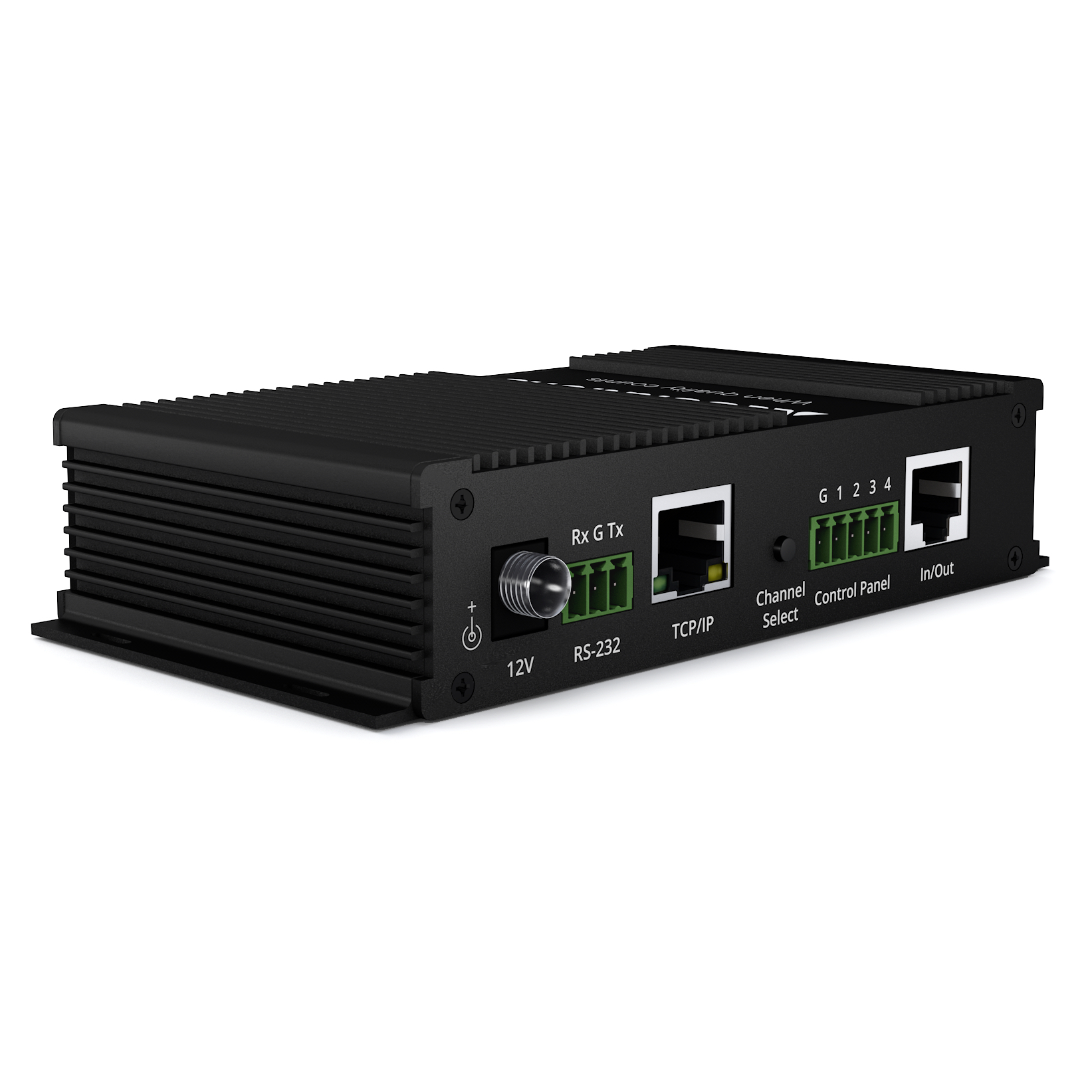 MSolutions, a leading supplier of AV test devices and collaboration solutions, has partnered with the IPMX community to add further utility when bridging HDBaseT rooms through IPMX AV-over-IP networks. Leveraging the same network-level device management structure, MSolutions's new 4x1 HDBaseT switch works in concert with HDBaseT to IPMX gateway products to bring cameras, projectors and other HDBaseT equipment onto AV over IP networks.

Expanding on SMPTE ST 2110 standards and developed by the same organizations including the Video Services Forum (VSF), the Advanced Media Workflow Association, Inc. (AMWA), and the Alliance for IP Media Solutions (AIMS), IPMX is an emerging set of standards and open specifications for AV over IP. IPMX specifically addresses the ProAV industry's need for open standards and interoperability to achieve successful IP transitions, with provisions for control, copy protection, connection management and security. Within this mix is the need to register and connect devices as they are added to IPMX networks. This process relies on open NMOS specifications to enable device discovery and registration (AMWA IS-04) and connection management (AMWA IS-05) when bringing products into the IP domain.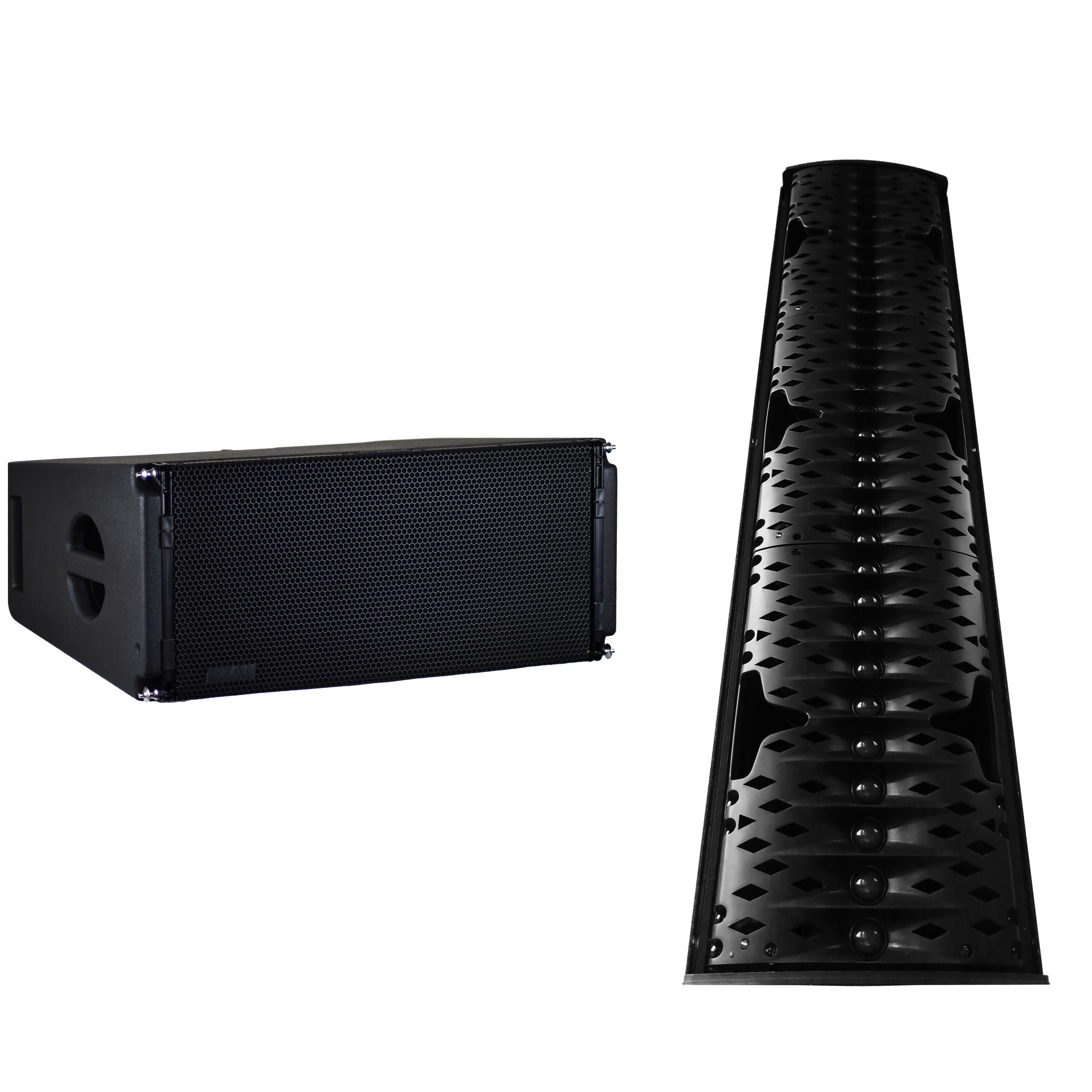 Eastern Acoustic Works (EAW®)
will be taking the floor at the 2023 ISE Show (Booth 7K140) and showcasing some of its latest audio solutions. Included among these offerings are the brand's new KF210 2-Way 2 X 10" Line Array and AC6 2-Way Full Range ADAPTive Column Loudspeaker. With both AC6 and KF210 providing the esteemed EAW sound quality and durability, AV professionals are sure to find a reliable solution that is built to last through any venue or application. John Dodson ProCon 
AV
, EAW's newest manufacturers' representative for the Middle East and Africa territories, will also be onsite throughout the show.
Offering a max SPL of 141dB, three-point rigging and built-in weather protection, the KF210 is a powerhouse in a small, durable package, designed to support a wide range of applications for the long-haul. Despite its small form, there is no sacrificing output for size with the KF210. This newest solution is physically and acoustically sized to support the most events while requiring the fewest resources to deploy. Weighing in at only 60lbs, this line array solution is an ideal option for small crews operating out of medium to large outdoor festivals, corporate events, houses of worship, performing arts centers or theaters. Featuring dual, symmetrically placed 10-inch woofers, 90 degrees of horizontal bandwidth and a 3in voice coil compression driver mounted to EAW's patented Isophasic Waveguide, the KF210 can master challenging acoustic spaces with accurate pattern control.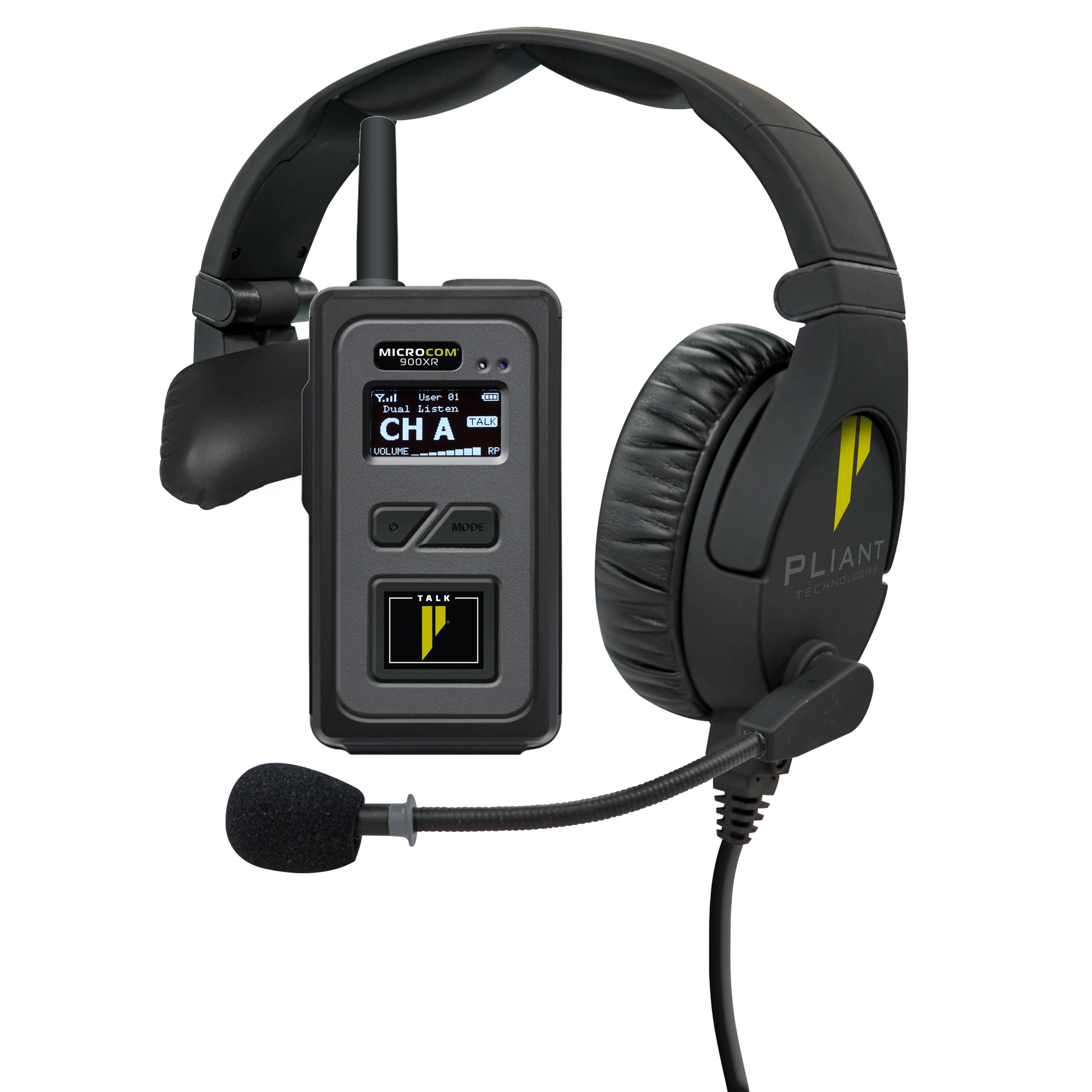 Pliant Technologies
announces the latest MicroCom XR firmware update, which includes the addition of a new Dual Listen feature. Dual Listen gives users the ability to listen to two intercom channels simultaneously. This provides the benefit of monitoring communications on both the A and B channels, while also allowing users to switch between talking on either channels A or B independently. In addition, this new feature is selectable on each pack in the system, giving the individual user a choice between Dual Listen and normal A or B channel communications. Pliant Technologies will showcase this new feature for MicroCom XR, along with its CrewCom and CB2 intercom solutions throughout ISE 2023 (Stand 7G850).
"Being introduced as part of MicroCom XR's latest firmware release, Dual Listen is an exciting new feature for the Pliant Technologies two-channel MicroCom XR pack," says Gary Rosen, Vice President of global sales for Pliant Technologies. "Dual Listen allows our customers to create a more customized workflow for specific applications and provides even more value to an already cost-efficient wireless intercom system."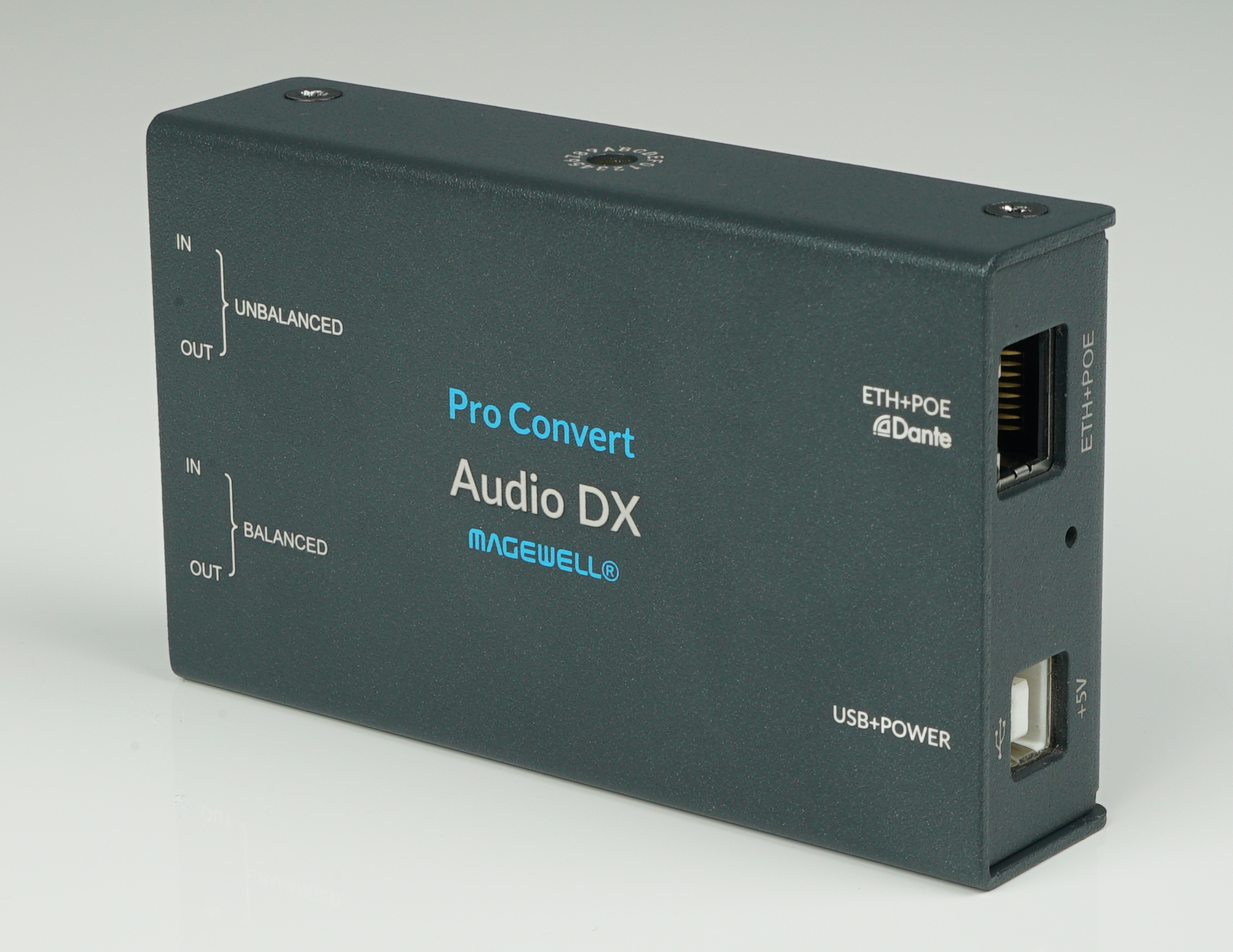 Magewell
– the award-winning developer of innovative AV interface and IP workflow solutions – today announced the exceptionally flexible
Pro Convert Audio DX
multi-format IP audio encoder, decoder, and capture device. The company's first solution with integrated support for Audinate's Dante
®
audio networking, the new hardware lets users easily convert audio between Dante
®
, NDI
®
, and SRT transport technologies while also seamlessly bridging analog audio, software, and IP networks.
Magewell will introduce
Pro Convert Audio DX
alongside demonstrations of other new Magewell innovations – including the recently-announced
Ultra Encode AIO
advanced streaming encoder and now-shipping
USB Fusion
multi-input capture and mixing device – in stand 5H200 at the ISE 2023 exhibition in Barcelona from January 31 to February 3.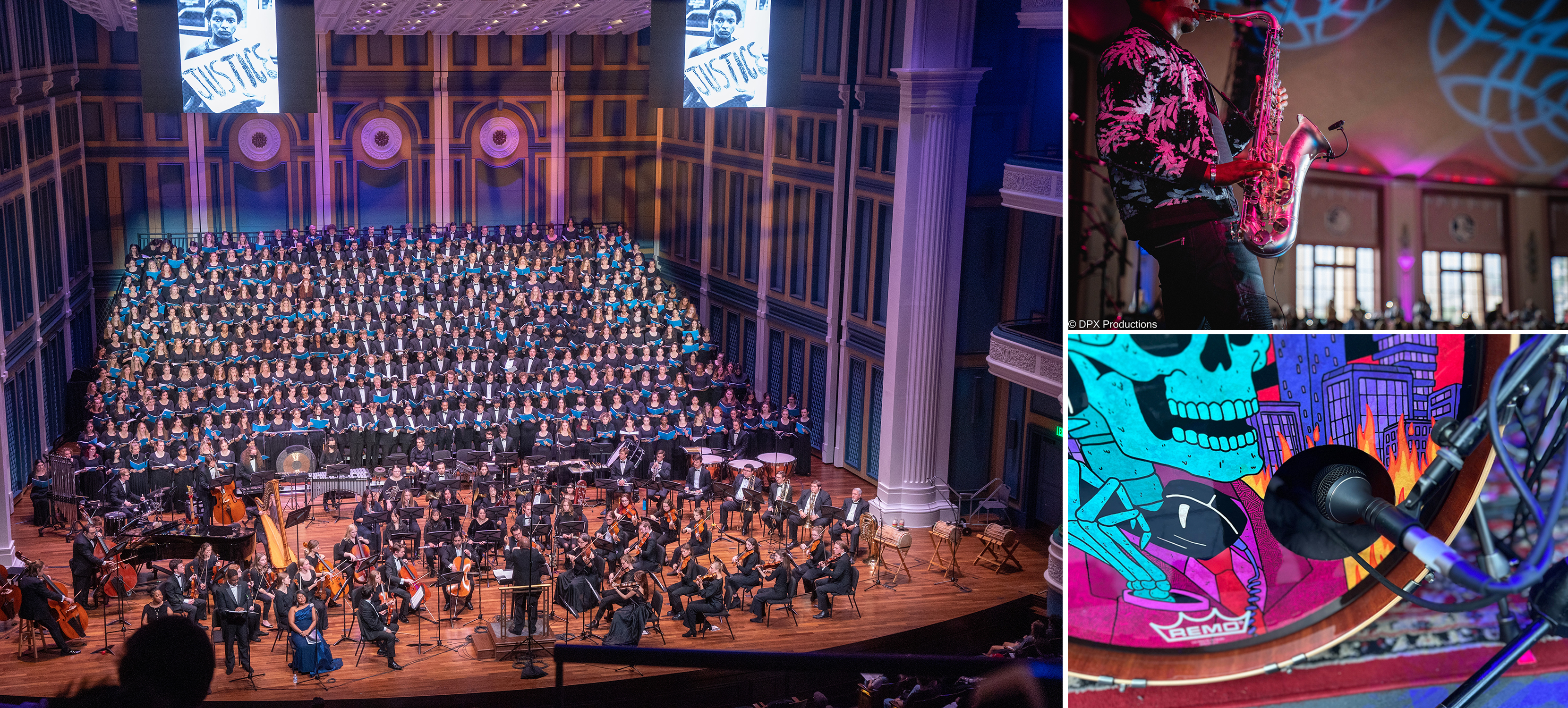 Despite the varied cultural differences across the U.S., one constant theme you can find throughout the country is a love for music. Whether it's used as a tool to celebrate, educate or invigorate audiences, live music has long brought people together and quality audio is always the key to success in these performances. Audio engineers around the globe have consistently turned to
DPA Microphones
to provide that level of sound reliability and clarity that impresses professionals and enraptures audiences. Such was the case for recent U.S. events including the Catalina JazzTrax Festival, Belmont University's Oratorio Chorus and Orchestra, Danny Elfman at the Hollywood Bowl and the upcoming Los Angeles Ballet's performance of the "Nutcracker" at the Dolby Theater.