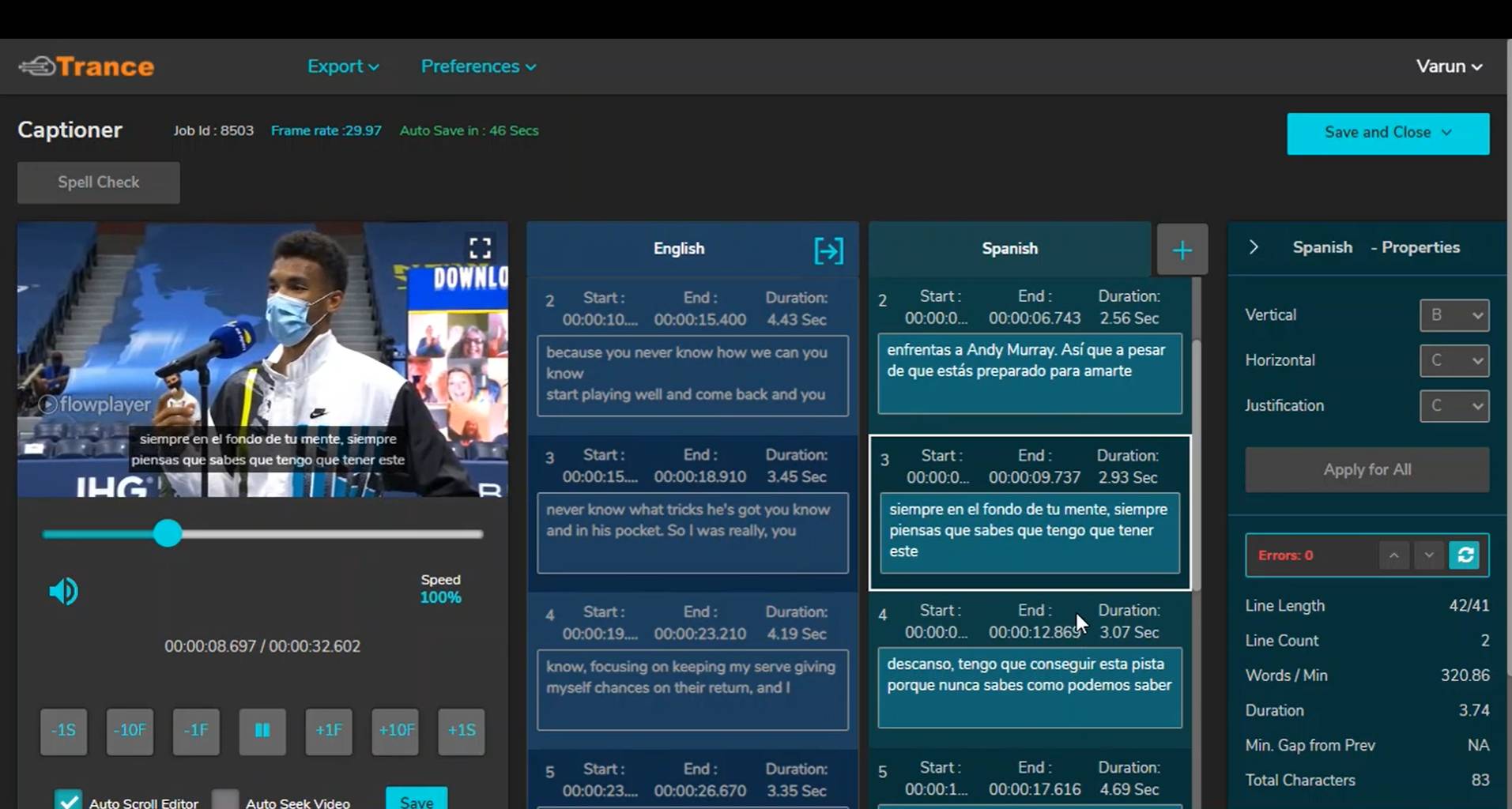 Digital Nirvana, a provider of leading-edge media-monitoring and metadata generation services, today announced Trance 3.2, the latest version of its award-winning, enterprise-grade, cloud-based application for closed captioning and transcription. Trance 3.2 has several new features that will enable faster, more efficient production of publishable closed captions and translations.
New features include upgrades to the tool's natural language processing (NLP) capabilities that, in an industry first, make it possible to identify grammar and style regulations and configure Trance to follow them. And thanks to advancements in machine learning, there are improvements to the machine translation model that satisfy captioners' increased need for localization in multiple languages, quickly translating the content frame by frame while retaining the entire context.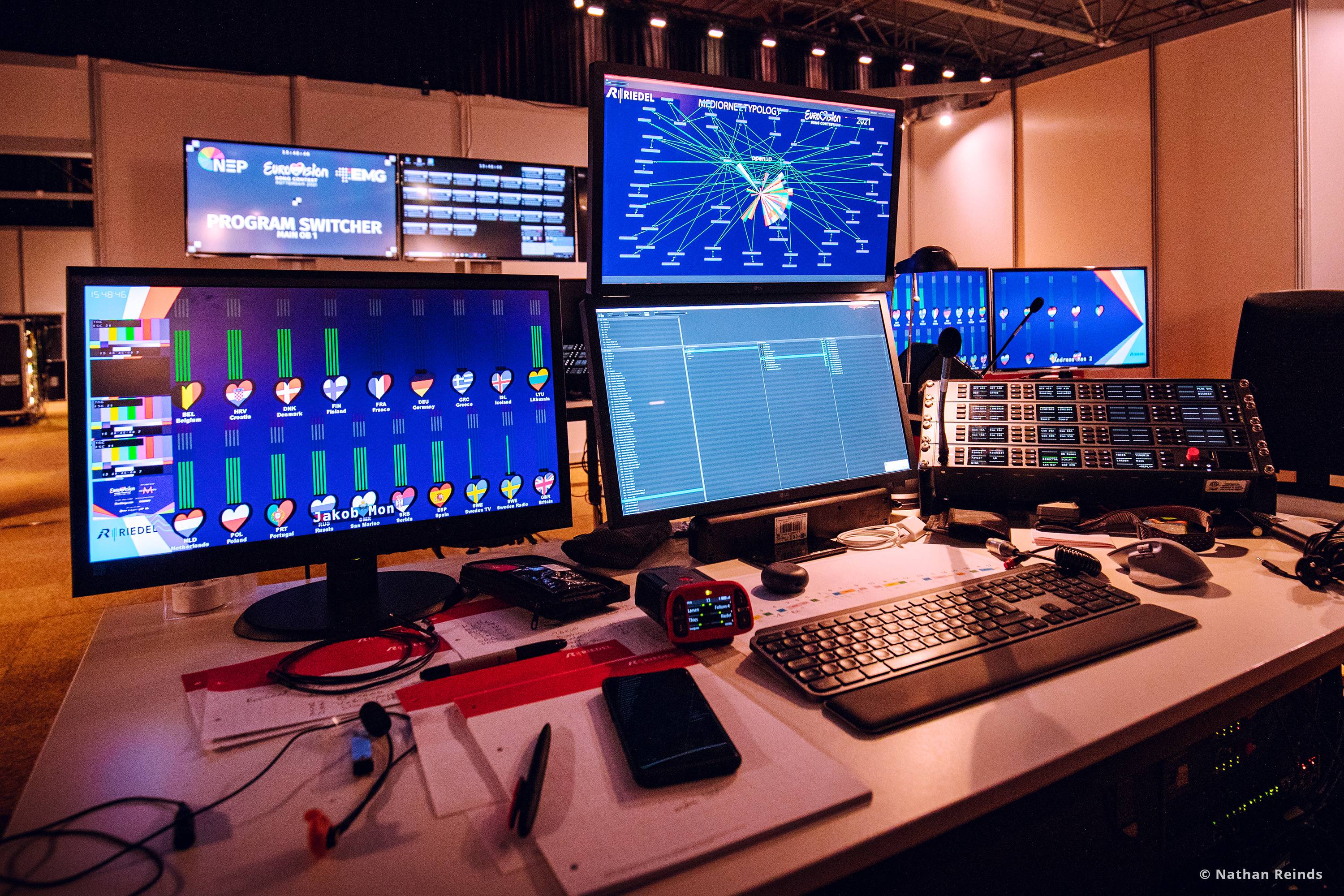 For the 15th year, Riedel Communications provided advanced intercom and signal distribution technologies and on-site engineering support for the record-breaking 65th edition of the Eurovision Song Contest (ESC). Staged May 18-22 at the Rotterdam Ahoy, this year's broadcast marked the ESC debut of several new Riedel solutions, including the top-of-the-line Artist-1024 digital matrix intercom node and SFP modules from the new MediorNet IP range of signal processing solutions.
Back after a pandemic-induced cancellation in 2020, the 2021 Eurovision Song Contest drew an audience of 183 million viewers across 36 markets — with a live audience for the Grand Final show on May 22 that was an estimated 4% higher than that of the 2019 competition. Riedel supplied a complete solution that included not only intercom and signal distribution, but also accreditation, access control, commentary systems, and a comprehensive IT infrastructure for staff, broadcasters, and attending press members.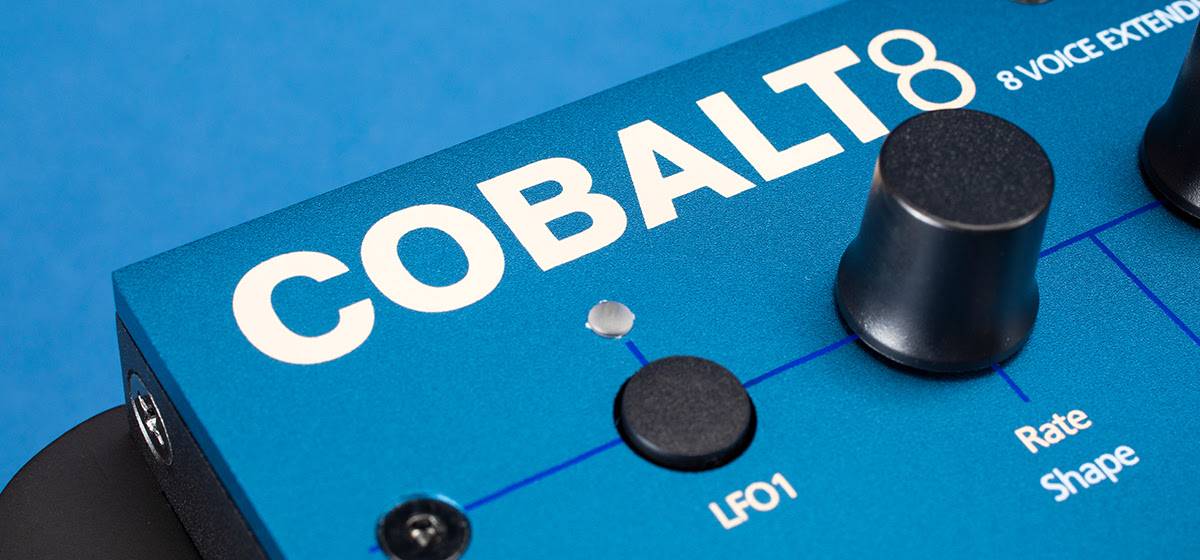 Modal Electronics, a leading global synthesiser manufacturer, has just confirmed the immediate release of a new firmware update v1.1 of their critically acclaimed COBALT Series extended virtual analogue synthesisers. Featuring six new algorithms for their unique waveform architecture, alongside a number of user-requested workflow enhancements, the COBALT8, COBALT8M and COBALT8X furnish producers, performers and synth fanatics with even more fuel to ignite their creativity.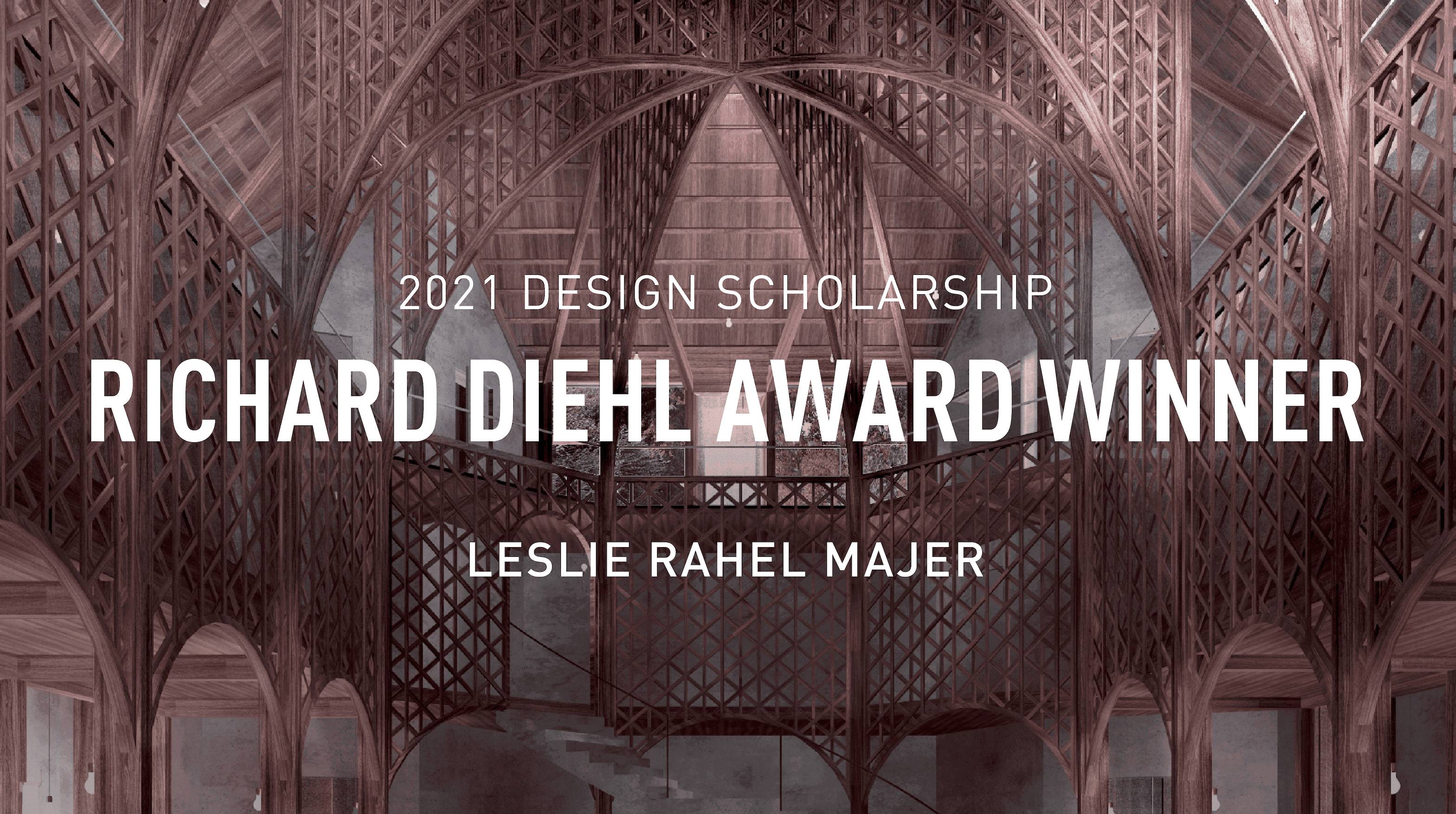 Continuing its support for emerging designers, global design and BIM software provider
Vectorworks, Inc.
announces Leslie Majer as the Richard Diehl award winner for the fifth Vectorworks Design Scholarship. With over 1,800 submissions, scholarships were awarded to 28 students for 21 projects in the architecture, entertainment, landscape and interior design industries. Winners included both individual and group submissions.
The winning project titled "Badehaus Breitstrom" was submitted by Majer for her thesis studio project at
Bauhaus Universität Weimar
and focuses on bathhouses and urban facilities. The project includes a historical reference with a focus on contemporary design, construction methods, and sustainability. Majer used Vectorworks for drawings and connected them to Maxon's Cinema 4D to create renderings.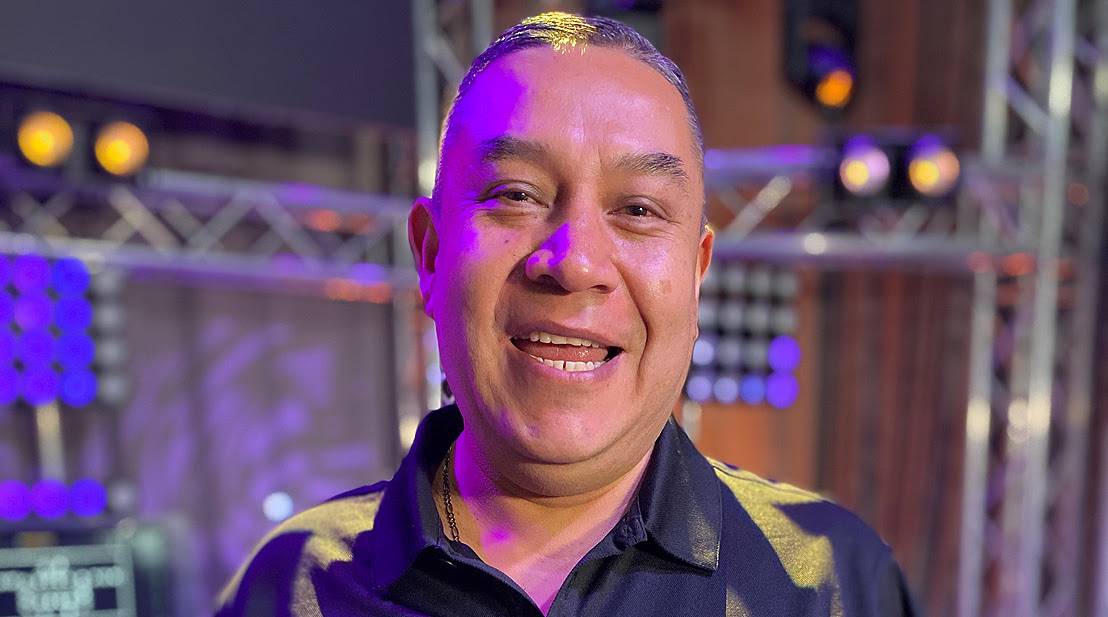 It is with great sadness and heavy hearts that the ADJ Group says goodbye to our valued colleague and treasured friend José Mario Estrada. Known to everyone as Mario, he was an important member of the ADJ México Sales Team whose warm smile, sociable personality and gracious nature will be sorely missed by everyone who knew him.
Mario contracted COVID-19 in April, was admitted to hospital and fought the virus valiantly, but sadly lost his battle the following month. He died on May 12, the day after his 53rd birthday, and leaves behind a loving wife and son, as well as many other extended family members and friends.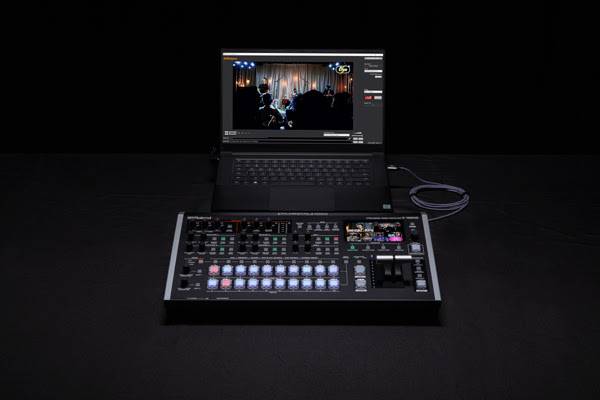 Roland's new V-160HD Streaming Video Switcher is the first hybrid event solution that empowers single operators to seamlessly produce event presentations for in-person and online attendees. Connect with live audiences in Full HD with comprehensive SDI and HDMI I/O and simultaneously stream to the web via USB-C. From video specialists to event volunteers, traditional automation tools—like presets, macros, and robotic PTZ (pan-tilt-zoom) camera control are unified with a sequencer—allowing operators to multi-task with confidence, reducing missed cues, poor audio, or delayed video switching issues.
The Ultimate Hybrid
Hybrid events require custom content displays with the ability to tailor the experience to each audience. In-person audience members see a presentation on in-room displays, while online attendees view the presenter and their content layered on the screen simultaneously.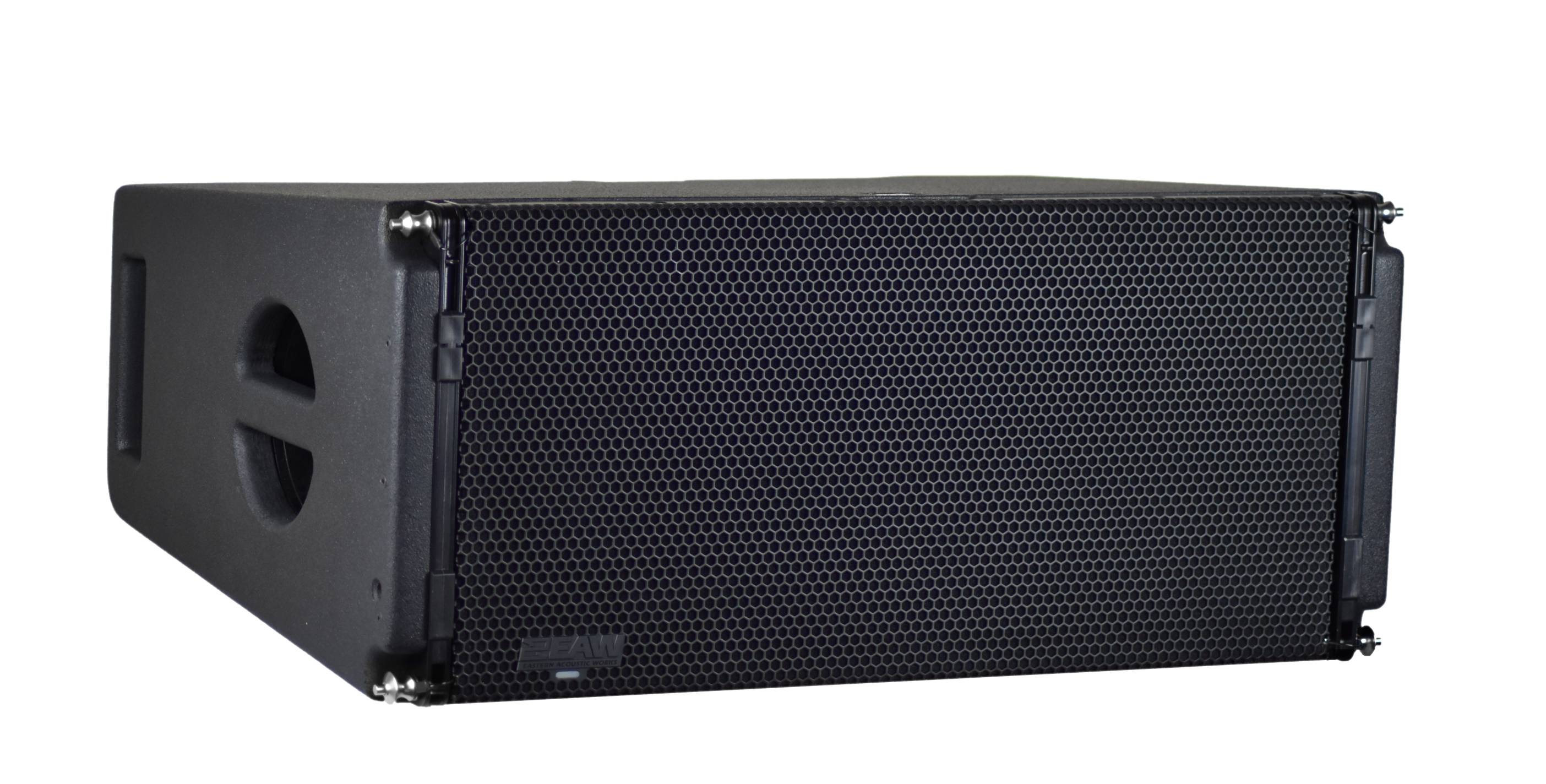 Building upon its brand reputation and further solidifying its commitment to the production and AV industry, Eastern Acoustic Works (EAW®) announces its NTX Series Line Array and SBX Series Subwoofer.
EAW's NTX201L is a high-performance solution that streamlines setup to deliver maximum results in minimal time. It is a 2x10" articulated array with an integrated 1600W two-channel amplifier and universal PFC power supply. The NTX210L operates in the 55hz – 18khz range with a max SPL of 140db and has a 90° horizontal and 12° vertical nominal beamwidth.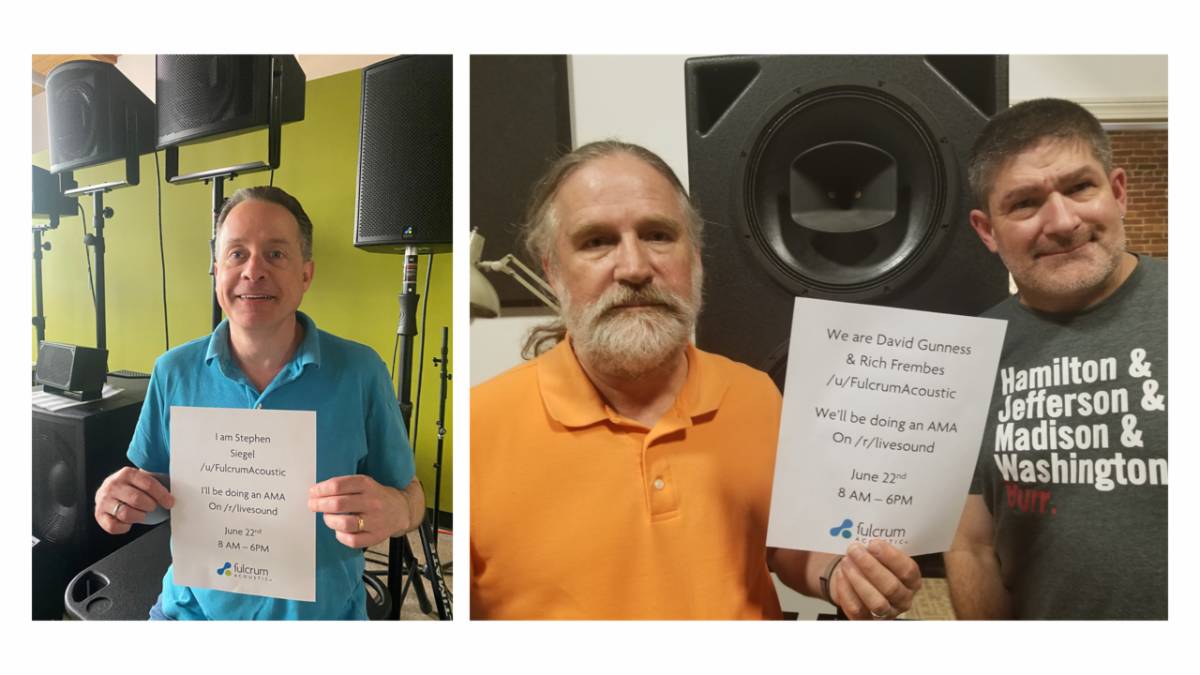 Fulcrum Acoustic, creators of innovative professional loudspeaker technologies, will host an Ask Me Anything session on the
/r/livesound
subreddit on June 22nd from 8 AM - 6 PM (Eastern Time). Reddit users will have the opportunity to question David Gunness (Vice President of R&D and Lead Product Designer), Stephen Siegel (Company President), and Rich Frembes (Product Manager) about their production and manufacturing process.
For decades, live events and broadcasting have depended on Shure to help capture and produce the most reliable audio possible. The debut of Shure's Axient® Digital Wireless System took the industry by storm. Today, Axient Digital continues to serve as the standard for crystal-clear audio, RF spectrum stability, workflow control, and scalability. To help bring ...