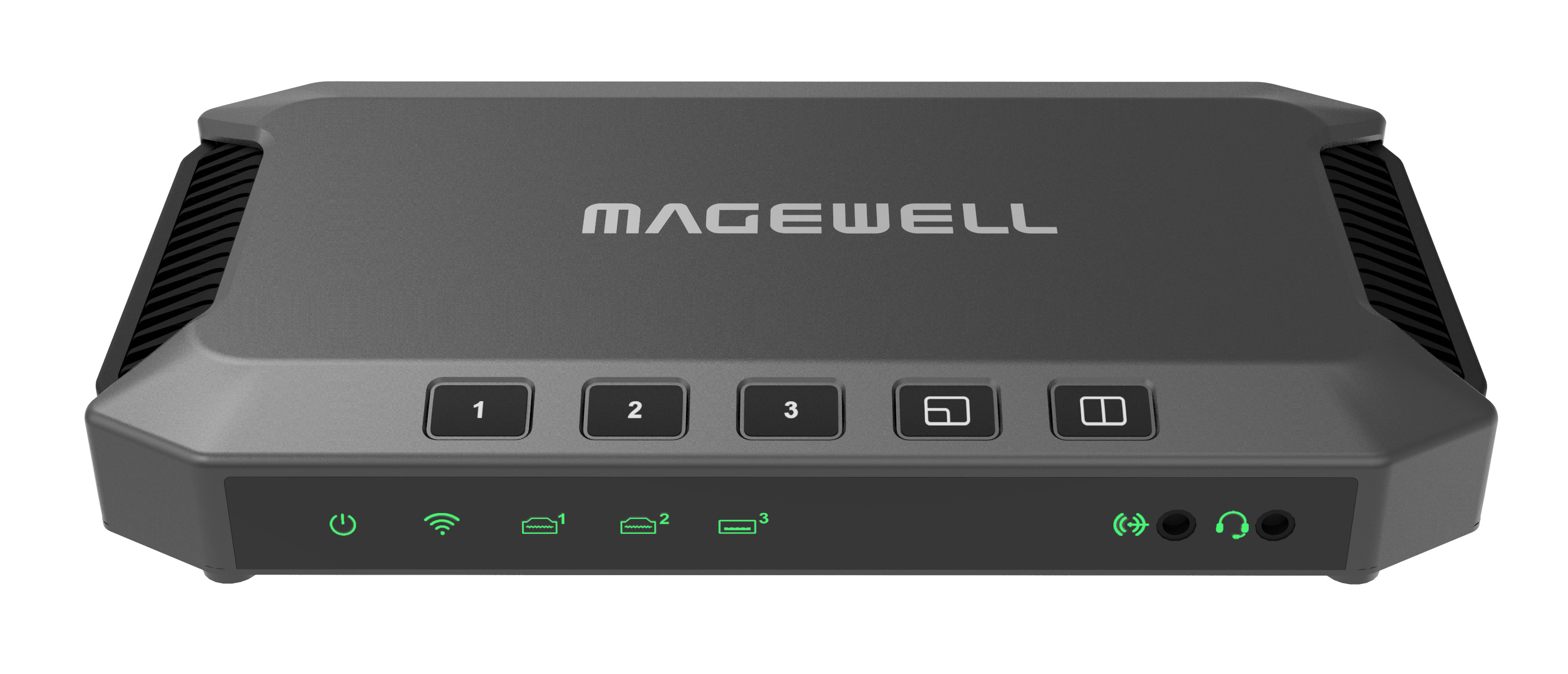 Video interface and IP workflow innovator
Magewell
is excited to be gearing up for the long-awaited, in-person return of Europe's preeminent professional media and entertainment technology exhibition. Appearing in stand 7.A40 at IBC2022 from September 9 to 12 in Amsterdam, the company will showcase capture, conversion, and streaming solutions that seamlessly bridge signals, software, streams, and screens.
Magewell's video I/O and IP media solutions have become even more crucial for video production and broadcast professionals as they increasingly deploy new remote production models and streaming-centric workflows. Demonstrations of new and recent solutions will include: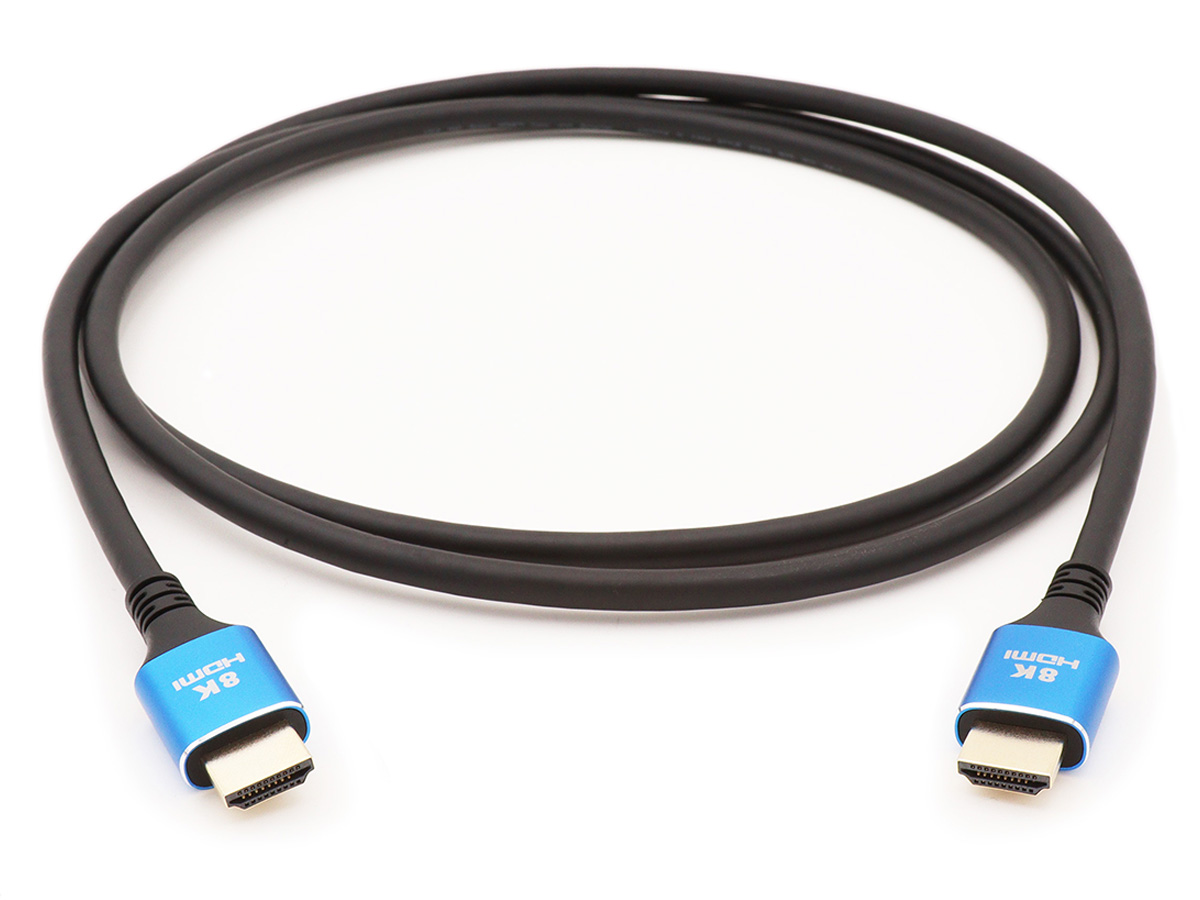 Celebrating its 40th year as the premier industry-trusted connectivity supplier,
Covid Inc.
announced the latest HDMI cable to its vast portfolio,
the EC-HD31 8K HDMI non-plenum cable
. Backward compatible for 4K/60 4:4:4 resolutions, the new 15-foot high-quality 48-Gbps HDMI cable supports ultra-high-speed 8K@60 (7680x4320) 4:4:4 deep color sampling as well as 8K100/120, 10K50/60, and up to 10K/100/120.
"Those who are ready to take the exciting plunge into the brilliance of 8K are now supported from source to screen," said Norm Carson, President at Covid, Inc. "This high-performance HDMI cable not only is durable enough to last for years but also has the high-speed bandwidth required for 8K@60. Each and every pixel is delivered as expected!"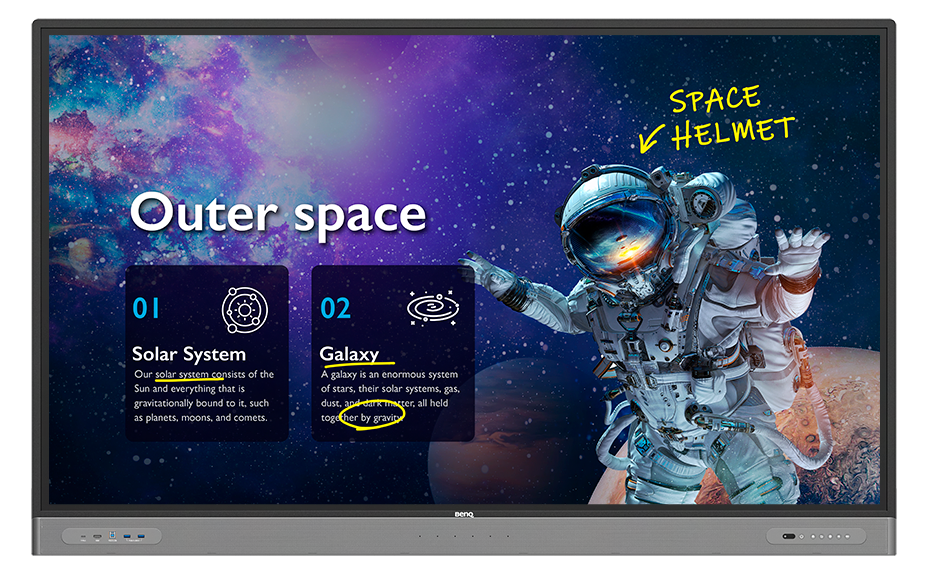 BenQ
, an internationally renowned provider of visual display solutions, today announced the release of its new BenQBoard RM03 Series 4K UHD interactive displays for hybrid classrooms and distance learning. The 65" RM6503, 75" RM7503, and the 86" RM8603 smart boards are designed to be an intuitive learning hub that allows teachers to start, manage, and create lessons directly from the display. They feature BenQ's health-centric ClassroomCare® technology that includes the industry's only antimicrobial touchscreen and pens to help prevent the spread of germs, EZWrite 6 intuitive collaboration software, InstaShare 2 wireless screen sharing, and IT and administration management tools such as AMS, X-Sign Broadcast digital signage software, and OTA updates.
"We regard the classroom display as the central device in the room where everything should happen — from the access and creation of teacher presentations to student collaboration and sharing to school alerts," said Bob Wudeck, senior director of business development at BenQ America Corp. "For more than a decade we have built BenQBoards based on the feedback of teachers, IT staff, and administrators with technology that sets them apart from the most expensive interactive displays on the market. The RM03 Series is the result of that continuous commitment, delivering the classroom's most robust, intuitive, and feature-rich display yet at a price that allows schools to complete upgrades much faster than projected."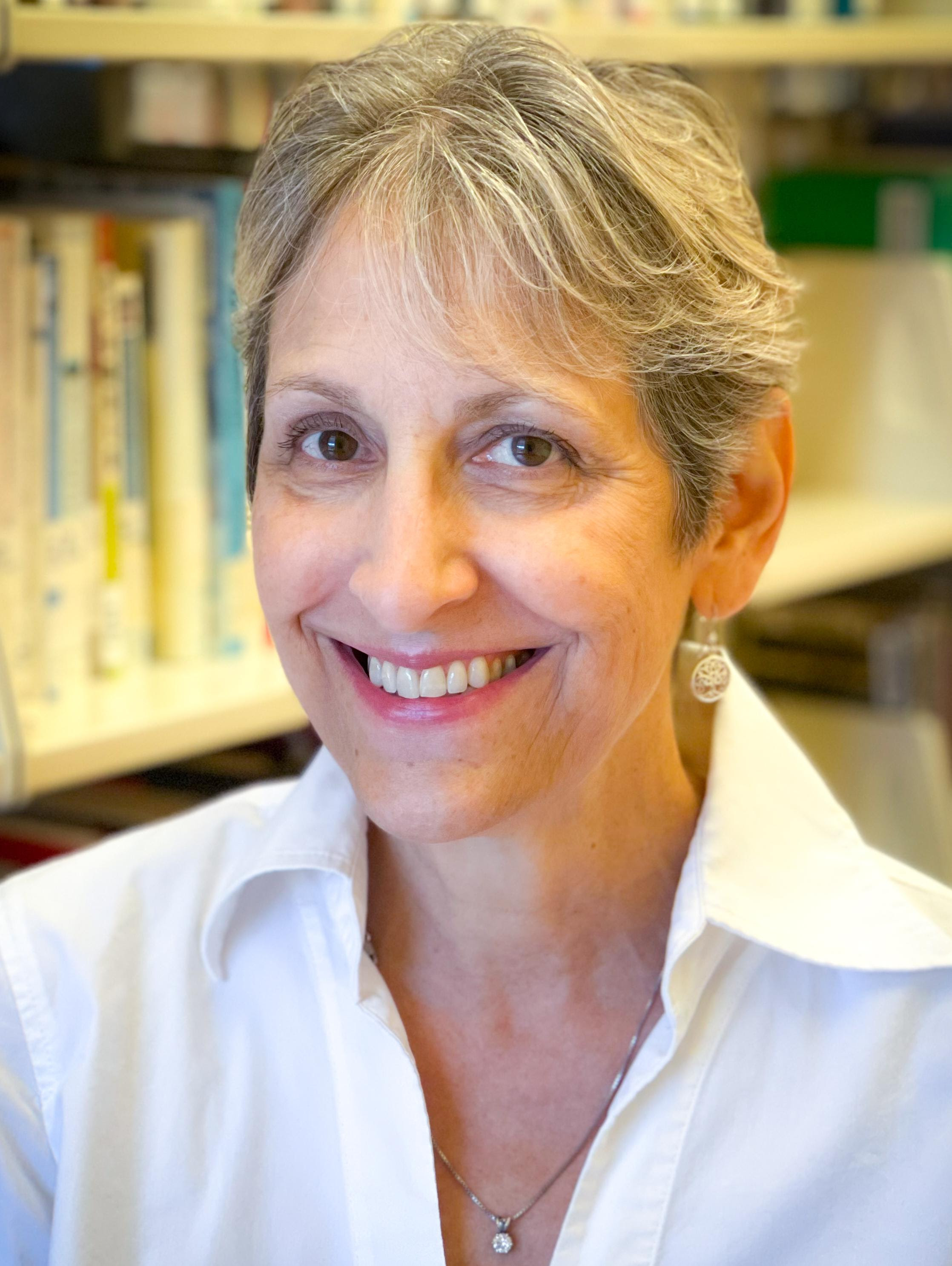 July 19, 2022 –
Brightline
, a leading manufacturer of video lighting systems, has added lighting industry veteran Leslie Moynihan to its team as a Lighting Designer/CAD Specialist. Moynihan joins Brightline with an extensive background in lighting design for theater, television, dance, live music, and venue grand openings. Her previous position was as a computer drafter and designer with Root Integrated Systems, a Cleveland-based A/V equipment supplier.
In her new role at Brightline, Moynihan is charged with developing
custom lighting solutions
for Brightline clients and partners, and lighting templates to support specifications for virtual design. Moynihan will also support projects with field installation work. She comes to Brightline with experience working with the company's products but is looking forward to learning more about the details and photometric data relevant to each light.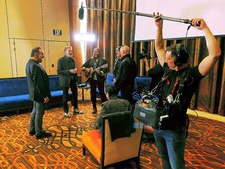 Since 1996, Eric Vucelich has been at the forefront of field production mixing in the greater Columbus, Ohio metropolitan area. He's done it all: national news, pro and college sports, commercials, presidential campaign ads, corporate video, documentaries, and more. For this ever-changing slate of projects, he relies on
Lectrosonics
wireless, including two dual-channel SRc and three SRb Digital Hybrid Wireless receivers. His transmitters comprise four SMWB wideband packs supplemented by six SMQVs. As he explains, these get him through any conceivable job—even if the next one is a departure from the last, as it usually is.
"Here in Ohio, you can't just focus on one avenue of production. It's a mixed bag, so every couple of days there's a very different job," says Vucelich. "I've recently done spots for CBS Sunday Morning, CBS Sports, and the Ohio liquor control commission. I'm doing one for Safelite Auto Glass next week. Every single bit of it, everybody was wireless or will be wireless. It's not like the times where everyone is fine with a boom. So, it's important to have equipment that's reliable."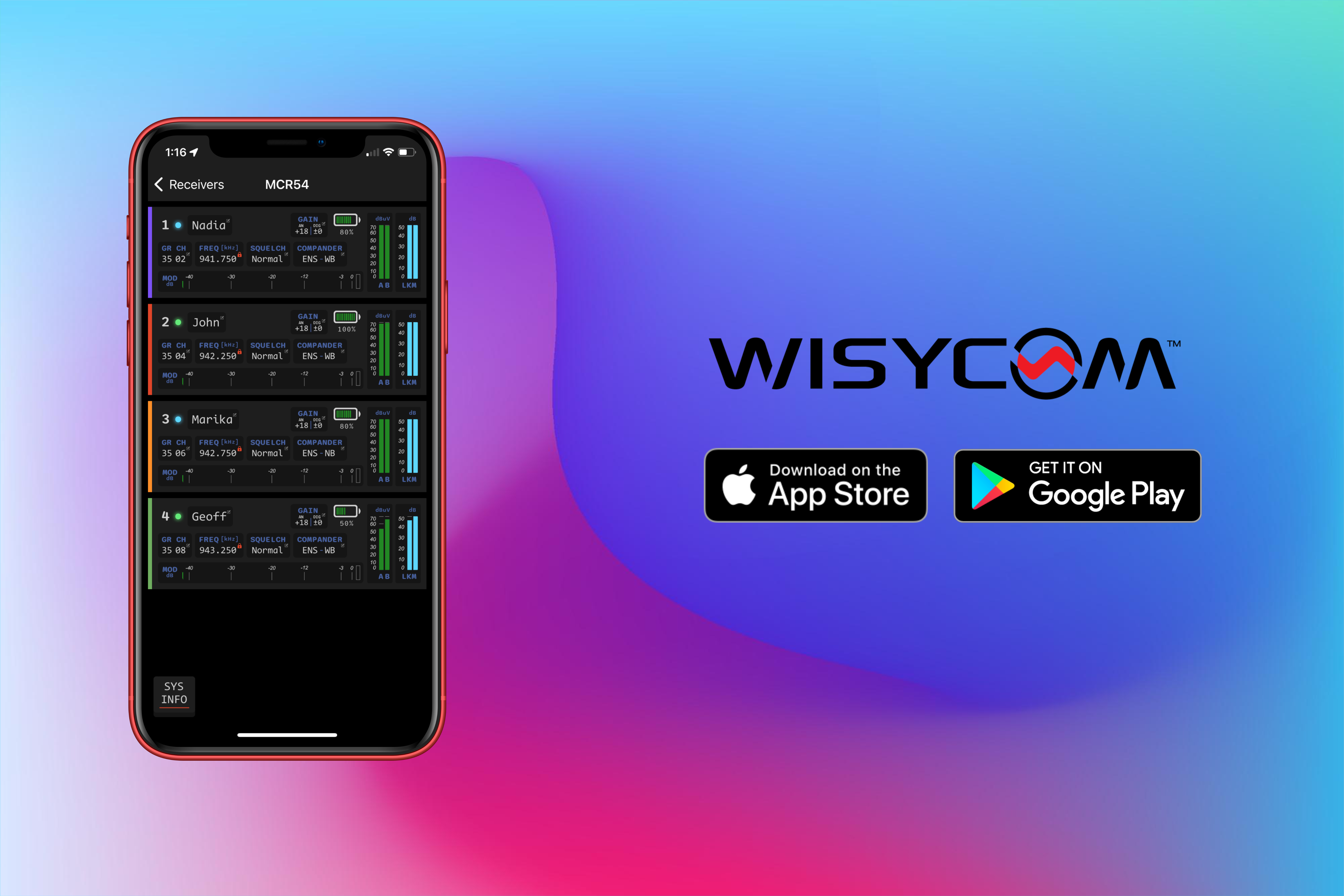 Wisycom Srl
announces the availability of its new Wisycom App for the Symphony Series wireless microphone system, available for iOS and Android. Accompanying the release of the app are firmware enhancements to the line, which includes the MCR54 four-channel and MCR54-Dual two-channel true-diversity portable receivers, and the MTP60 bodypack transmitter.
"We're excited to release the app for our Symphony Series users," said Massimo Polo, Vice President of Sales at Wisycom Srl. "This app brings every critical function of our Symphony devices right into the hands of system operators, improving on the most advanced wireless system available."
Similar to the Wisycom Manager PC software, the new app allows users to monitor, control and manage Wisycom devices through a Bluetooth 5 long-range connection. Users can remotely change device frequencies, monitor and adjust audio levels, and select channel/group assignments. Advanced features are available to select the transmitter and receiver bandwidth, adjust the transmitter's RF output power, and toggle recording status.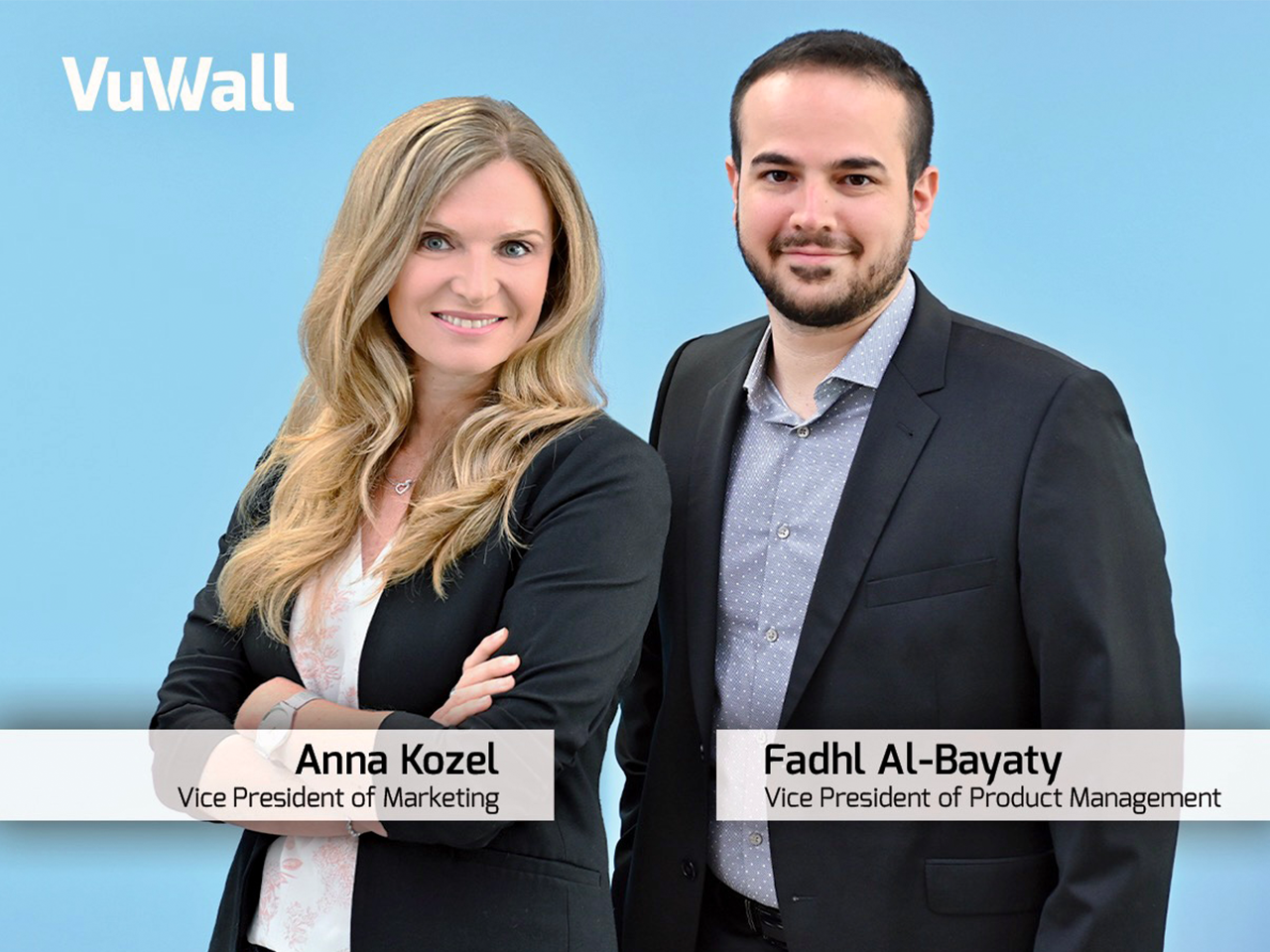 VuWall
, a technology leader in video wall control systems and unified visualization solutions, announced the promotions of Anna Kozel to vice president of marketing and Fadhl Al-Bayaty to vice president of product management. The move comes as the company continues to scale its executive team, introduce new product offerings and expand to new markets.
"Anna and Fadhl are experts in their respective fields. As part of the executive team, they will be instrumental in shaping the corporate strategy and executing our continued growth and long-term success," said Paul Vander Plaetse, founder and CEO at VuWall. "Their leadership styles, dedication and full alignment with the company values will be key in continuing to build and grow our team."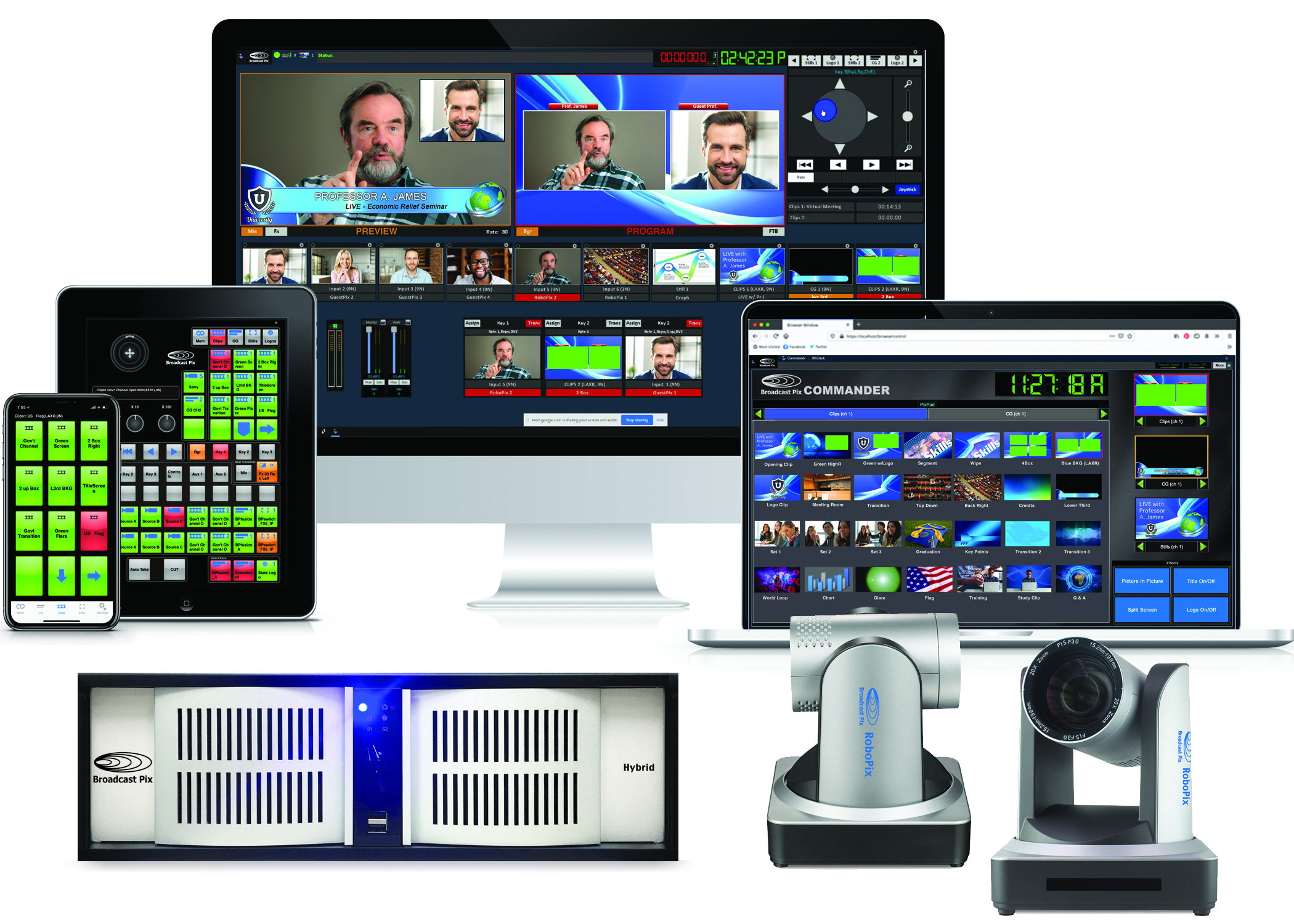 Broadcast Pix™ has pioneered the development of integrated video production systems since 2002, and is celebrating its 20th anniversary this month (July 2022).
As one of the original Integrated Production System pioneers in the industry, Broadcast Pix quickly established its reputation for developing easy-to-use yet complete toolsets for creating compelling live video content. The toolset continues to be enhanced, and the user interfaces refined for ease of use through two decades of experience in listening and reacting to customer feedback.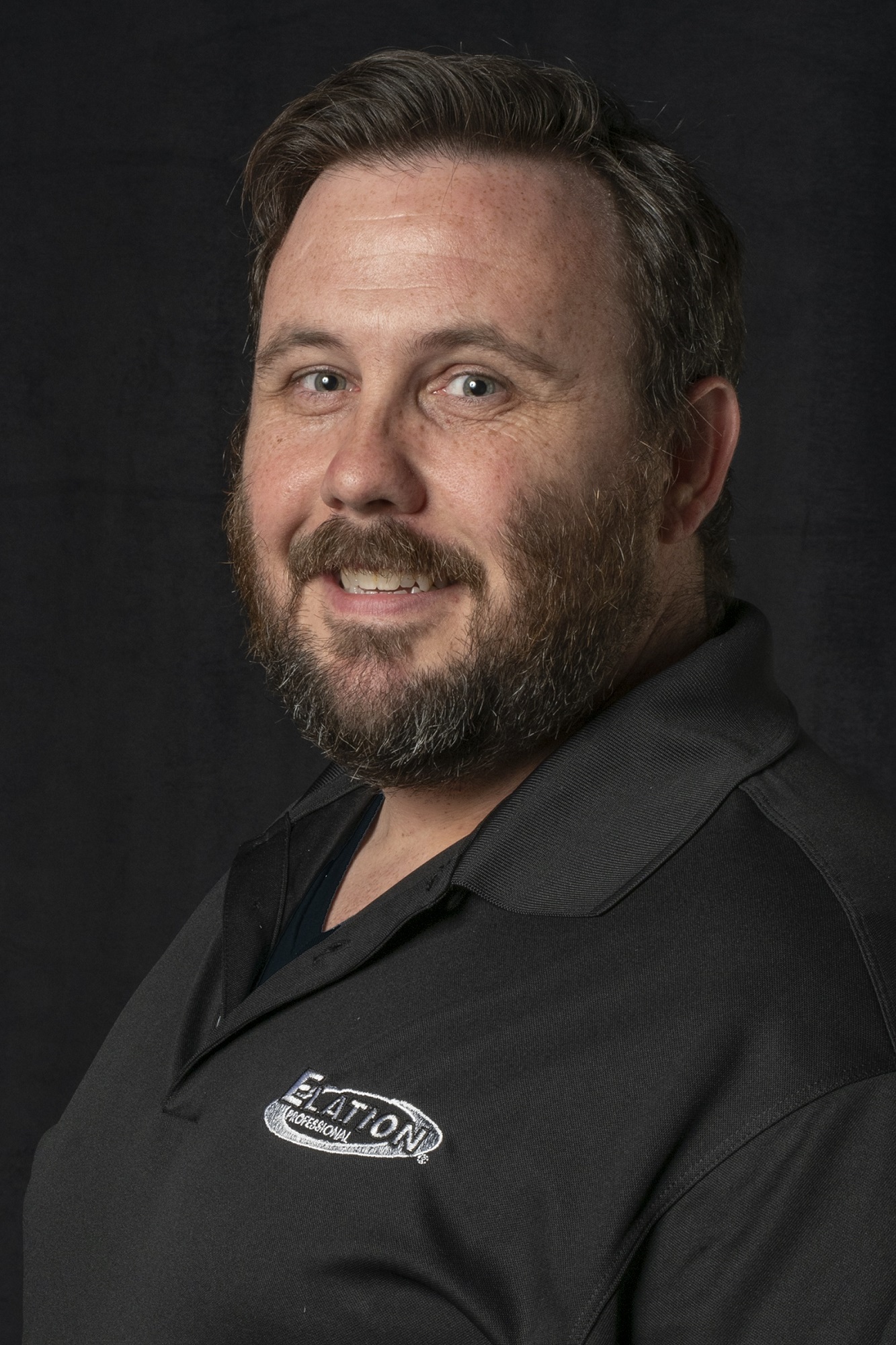 Elation Professional's atmospheric effects brand,
Magmatic
, is pleased to welcome Atmospheric FX Specialist Joey Olaerts to the Elation and Magmatic team. Olaerts will work with Elation's R&D and sales teams to ensure that current Magmatic products meet customers' needs, as well as conduct product research, testing, and viability studies to develop and market new atmospheric effects solutions.
Designed, engineered and exclusively distributed by Elation, Magmatic specialty effects encompass dependable haze, fog, snow, CO2 cryogenic simulation, and UV LED lighting products that are built to last, along with a complete line of specially formulated effect fluids. Olaerts will also be overseeing Elation sister-company ADJ's atmospheric product line.