MXL Microphones
, a leading manufacturer of consumer and professional audio products, is  shipping its
AC-44 Miniature USB Conferencing Microphone
to customers around the world, starting July 21. With a compact footprint, MXL's AC-44 is an ideal microphone solution for a range of applications that require pristine audio capture, including web conferencing, telemedicine, huddle spaces, classrooms and more. It can also be incorporated into OEM applications.
"Offering crystal clear speech intelligibility, the AC-44 removes the barriers that unclear audio creates," says Trevor Fedele, Director of Sales at MXL Microphones. "In just a short time since announcing the AC-44, the mic has won many prestigious industry awards, taking home 'Best of Show' honors in the audio-conferencing category at major trade shows, including ISE and InfoComm. With the strong feedback that we've received from industry professionals, we are even more excited to get the AC-44 into the hands of our customers."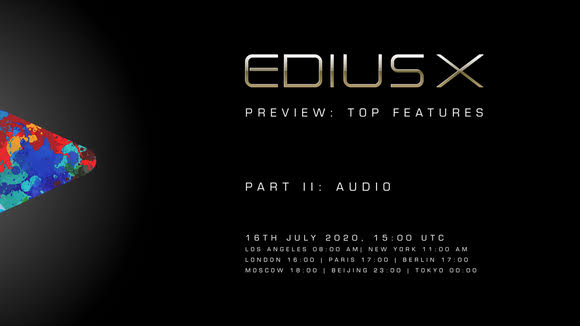 The next version of Grass Valley's renowned and award-winning editing solution EDIUS will be released on 
15th September 2020
. In three 
EDIUS X Preview livestream events
 the expert EDIUS teams from Grass Valley and 
EDIUS.NET
 reveal top features of EDIUS X. The first session, part I presenting the new core of EDIUS, took place mid-June 2020. The recorded livestream, with more than 10,000 views, can be found at 
www.edius.net/x
. The video is in English with subtitles in Czech, Dutch, French, German, Greek, Hungarian, Italian, Polish, Turkish, Japanese, Russian and Spanish.
Part II of the EDIUS X Preview livestream event takes place on 
16th July 2020
at 15:00 UTC* and focuses on the new audio features. Part III will take place on 
20th August 2020
 at 15:00 UTC* and presents new effects. During the events interested viewers can ask questions and submit comments in the live chat. A team from 
EDIUS.NET
 is answering questions. All livestream events are recorded and can be viewed directly after the event and at any time at 
www.edius.net/x
.
WHAT:
Pliant Technologies announces a series of free educational webinars on the heels of its recent MicroCom focused presentation. Pliant will host three additional webinars throughout the month of July. Up next is the CrewWare Live! webinar, in which the Pliant team will go over the CrewWare software system setup, configurations, monitoring, and device firmware functions. The following webinar will discuss various applications for the specific needs of House of Worship (HOW) communications. Additionally, in the final webinar of the series, the Pliant team will lead attendees through an unboxing and set up (a.k.a. Out of the Box) experience for both its MicroCom and CrewCom systems.
WHO:
These interactive sessions will be led by Pliant's Vice President of global sales, Gary Rosen, along with Market Development Manager, Art Gonzales and Regional Sales Manager, Mark Rehfuss. Attendees will have the opportunity to ask the Pliant team questions throughout the live presentations.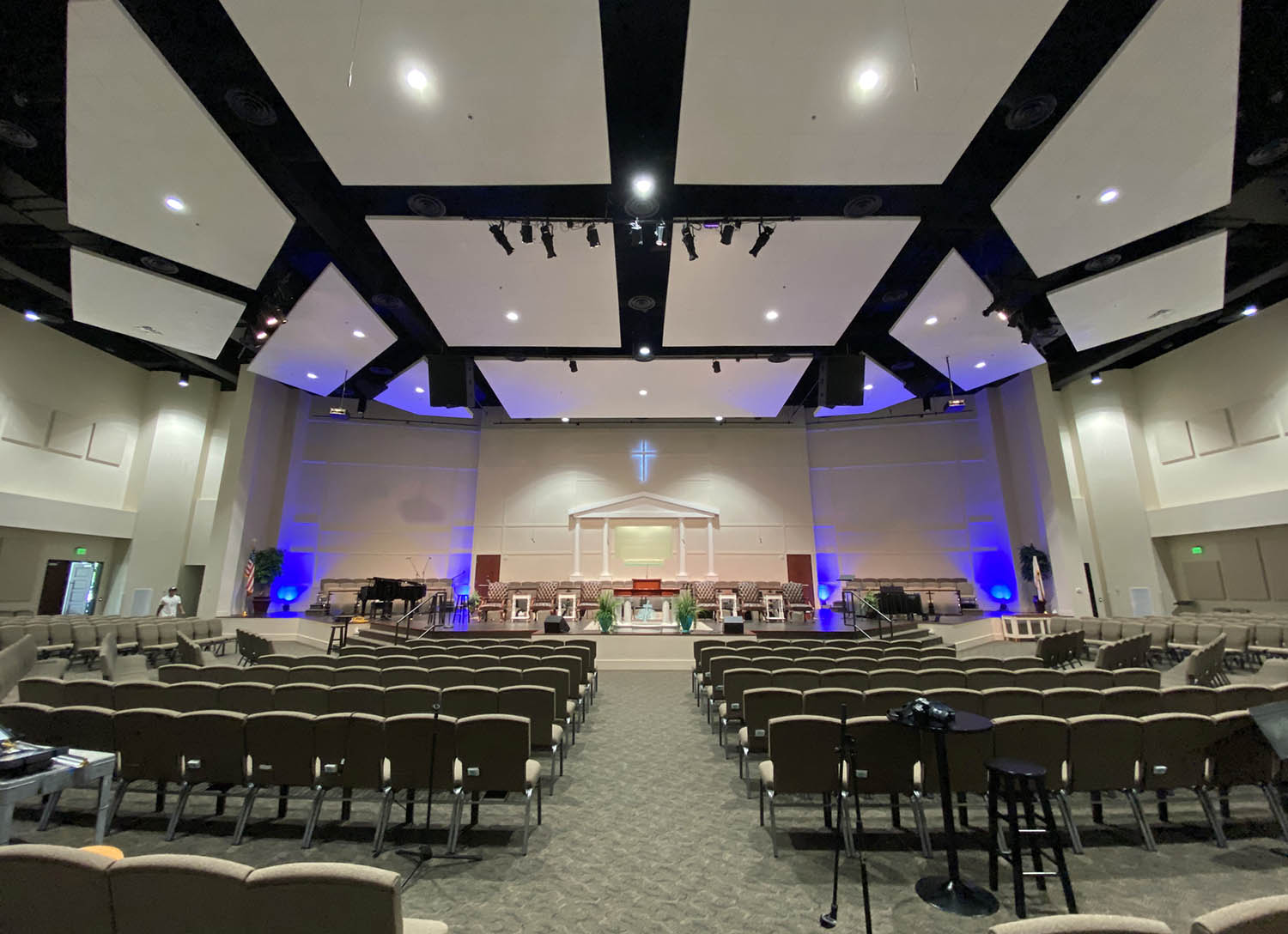 South Haven Baptist Church in Springfield, Tennessee has been the community center for a steadily growing congregation since 1986. It expanded its campus in 1997 to include a high school and a gym and then expanded again in 2005 to include an elementary school and a daycare facility. After its congregation could no longer comfortably fit in its sanctuary, the church moved services to the high school gym for a number of years. Centerline AV of Hendersonville, Tennessee, designed and installed a Danley Sound Labs sound reinforcement system for the gym, which made the most of an imperfect situation. With an eye to the future, South Haven Baptist Church recently expanded its campus yet again, adding a 1000-seat sanctuary. And again, they called in Centerline AV to design and install an amazing sound reinforcement system centered on a stereo pair of Danley J1-94 Jericho Horns – the same boxes that rock the world's largest sports arenas.
"South Haven Baptist Church is an independent Baptist church that holds services that are more on the traditional end of the spectrum," explained Scott Oliver, Centerline AV principal. "Where other Baptist churches would have a praise band, they have a full orchestra, a choir, and a grand piano. Their new sanctuary is a big improvement over the gym that they had been using. The room is a rectangle that is wider than it is deep. Of course, there's always an element of geometrical challenge when you try to put a speaker – which emits sound as a cone – in a rectangular room, but Danley's excellent pattern control makes it a lot easier."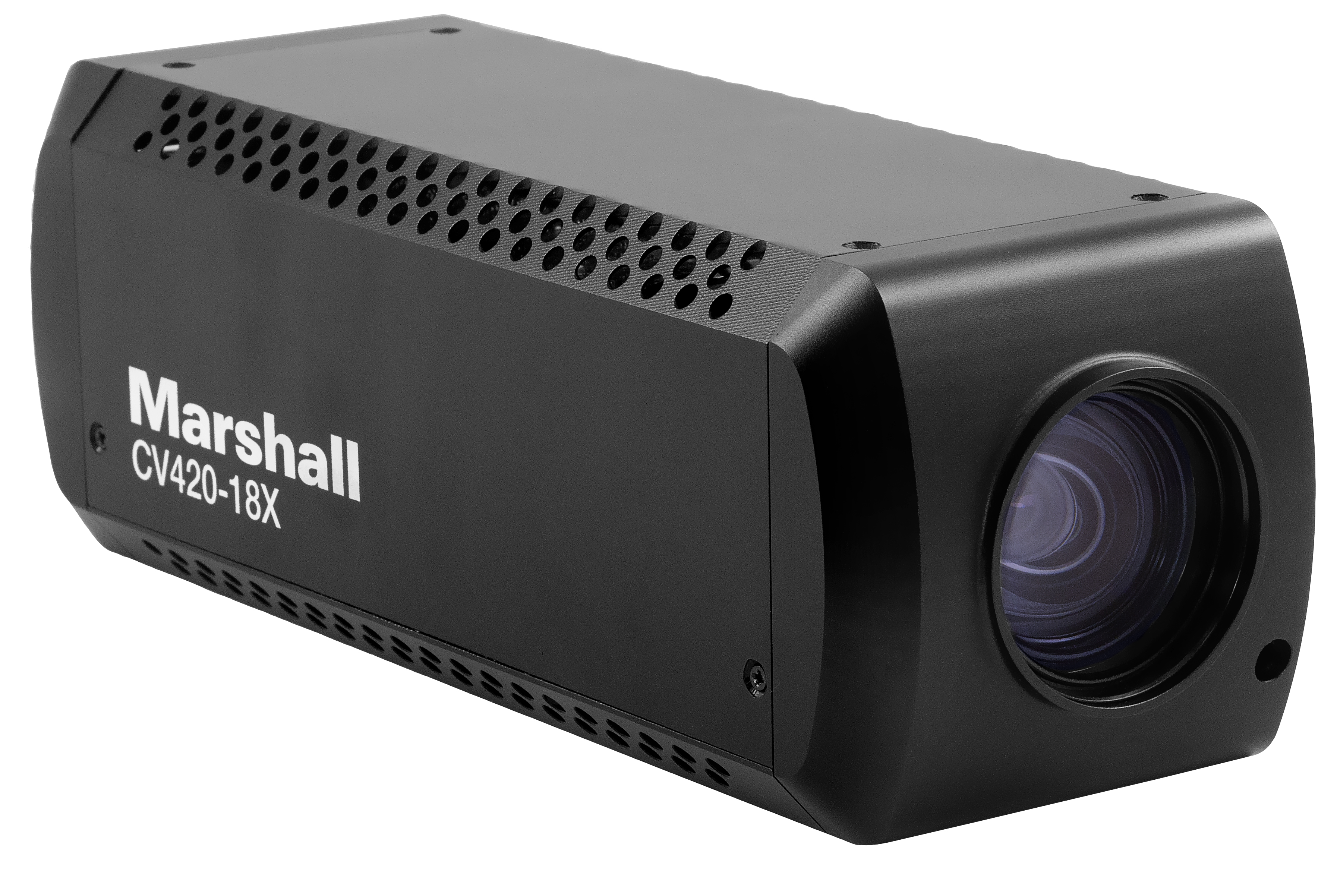 Marshall Electronics
announces the release of its CV420-18X and CV355-10X zoom block cameras, one with an impressive 12.4 million pixels designed into a 1/1.7" 4K sensor and one with 2.5 million pixels with 1/2.8" covering the HD range in a very compact design. Both cameras are designed with the latest in sensor technology and are refined to meet the highest in broadcast and AV standards.
The CV420-18X features a compact 18X optical (3X digital) zoom block and flexible 12GSDI/HDMI simultaneous outputs with crystal clear 4K images up to 4096x2160p at 60fps, while the CV355-10X features 10X optical (12X digital) zoom block and flexible 3GSDI/HDMI simultaneous outputs with clear HD images up to 1920x1080 at 60fps. The CV355-10X replaces the existing CV350-10X camera and improves on every measure of performance.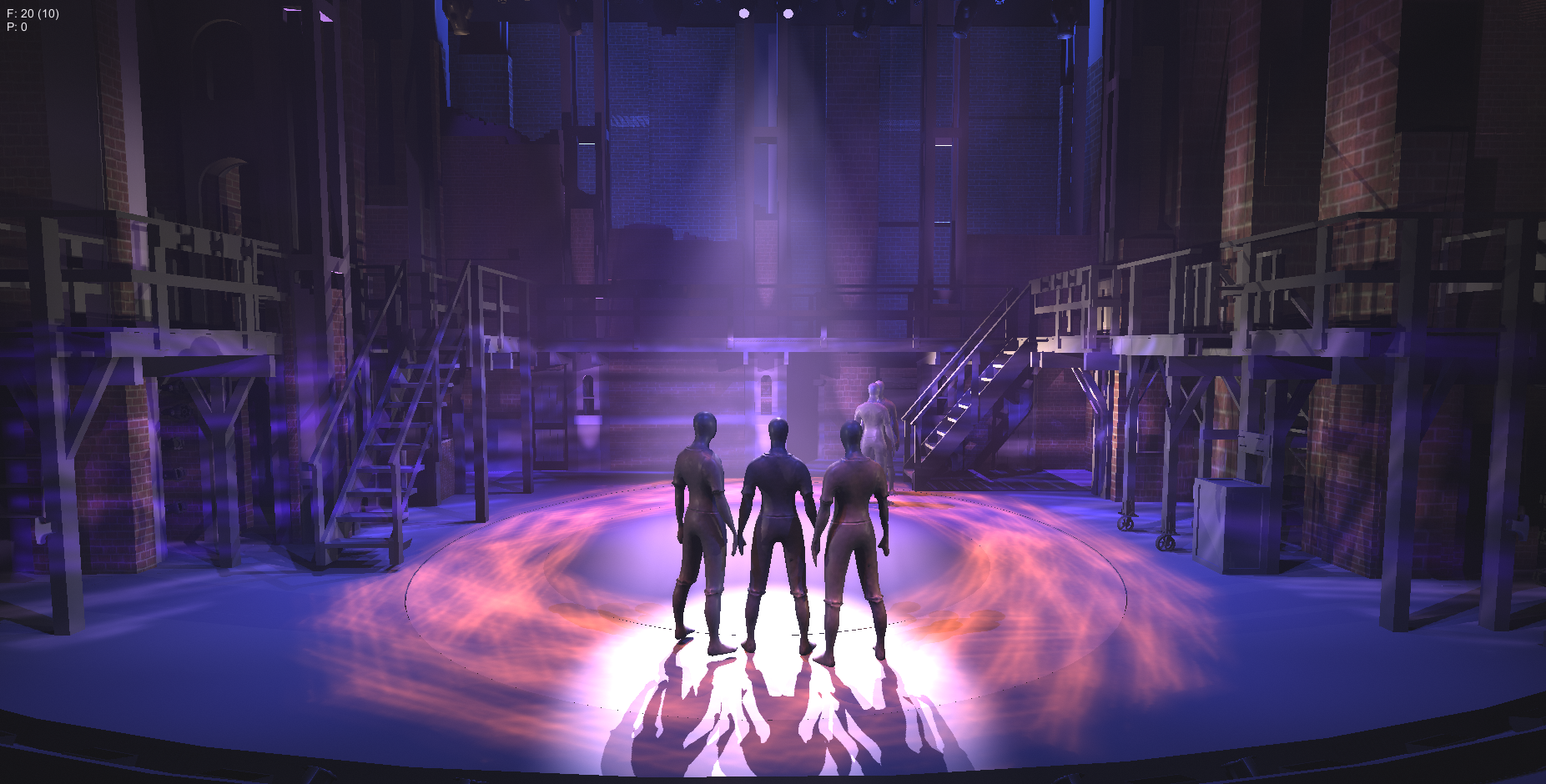 As the world waits for venues and productions to reopen, lighting students and professionals alike have turned to the virtual realm to hone their skills. Now, ETC has partnered with an award-winning Broadway lighting team to create a new educational challenge:
The Hamilton Programming Project
. Participants will use actual touring paperwork from the hit musical to finish prep on an Eos show file and recreate Howell Binkley's Tony Award®‐winning lighting looks – all in Eos Augment3d.
The project stemmed from an idea
Hamilton's
Programmer David Arch had when he sat down to explore
Eos Augment3d
, a programming environment (currently in open beta) that allows Eos Family console or ETCnomad users to control and design in a three-dimensional space.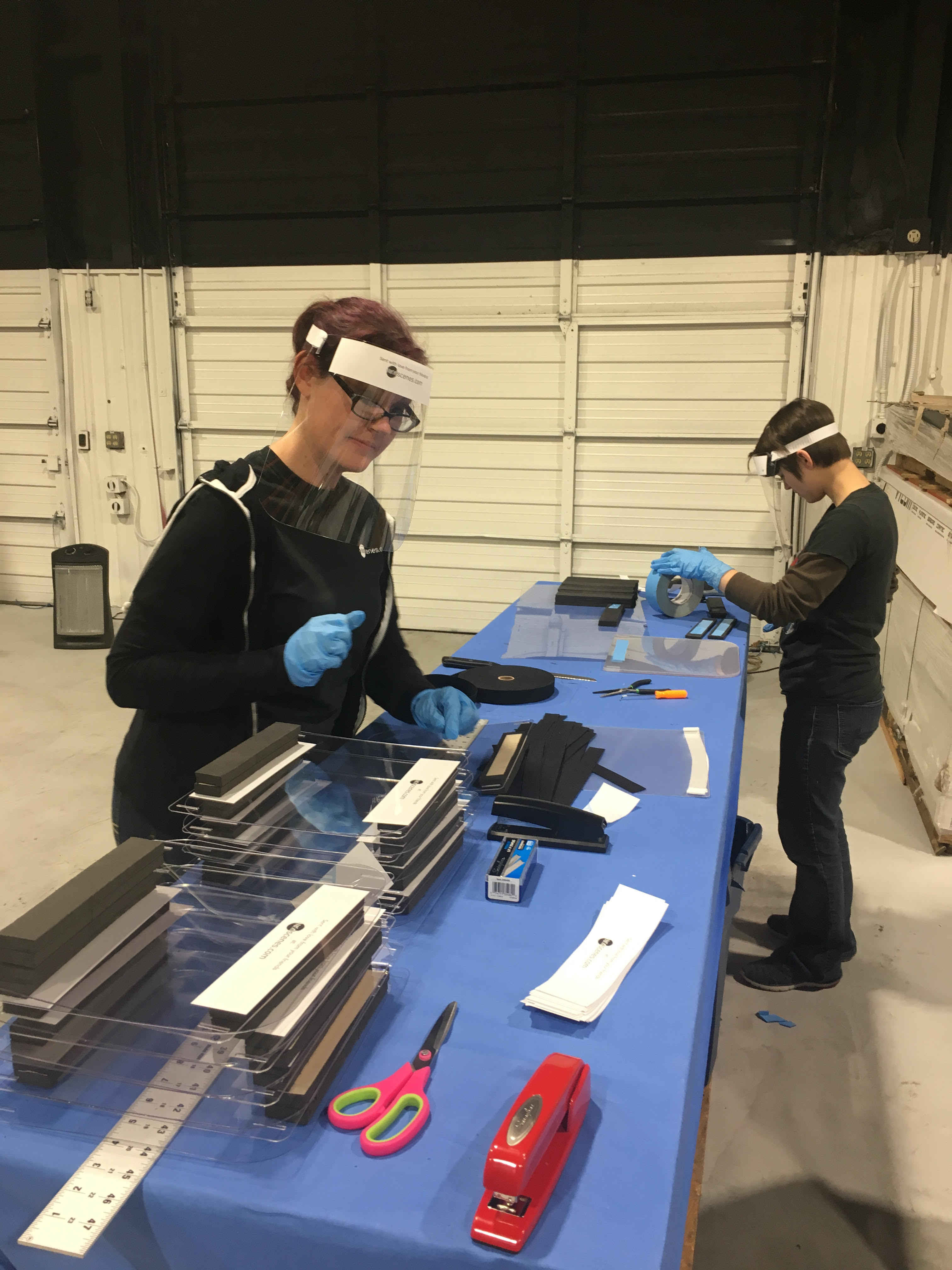 Our friends at Mod Scenes typically provide the highest-rated stage designs to churches across the US, but have recently shifted their efforts to serve front line workers. The team at Mod Scenes started changing their production in mid-March, creating much needed Personal Protective Equipment (PPE) for hospitals and those struggling to acquire it, producing nearly 2,000 face shields a day since early April to better serve their communities during these interesting times.
When the team at Mod Scenes first started brainstorming how they could best serve others during this pandemic, they quickly focused on what PPE was needed most for hospitals and what could be quickly manufactured and deployed. Their entire team began working on prototypes for clear protective face shields.....
Finish this article in our
May 2020 Digital Issue!
by Camron Ware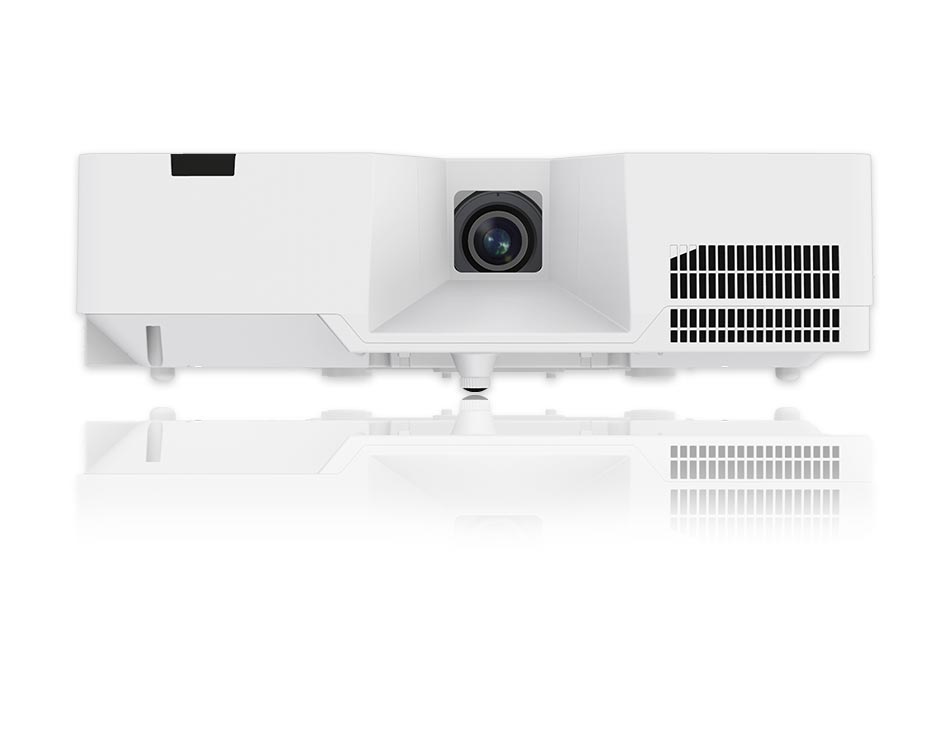 I've been doing projection mapping for churches and events for almost 15 years now, and when a new projector comes out from one of my favorite manufacturers, I can't wait to give it a testdrive.
We use this projector in our rental inventory when we need a smaller, lightweight projector to hang on a theatrical set piece for projection mapping, but still need all the features of a higher end model.
The Maxell WU5603 is a great work-horse projector that would serve many churches for their main worship space projectors, portable churches, churches who can't access their projectors easily, and travelling ministries that need to carry a projector from venue to venue.....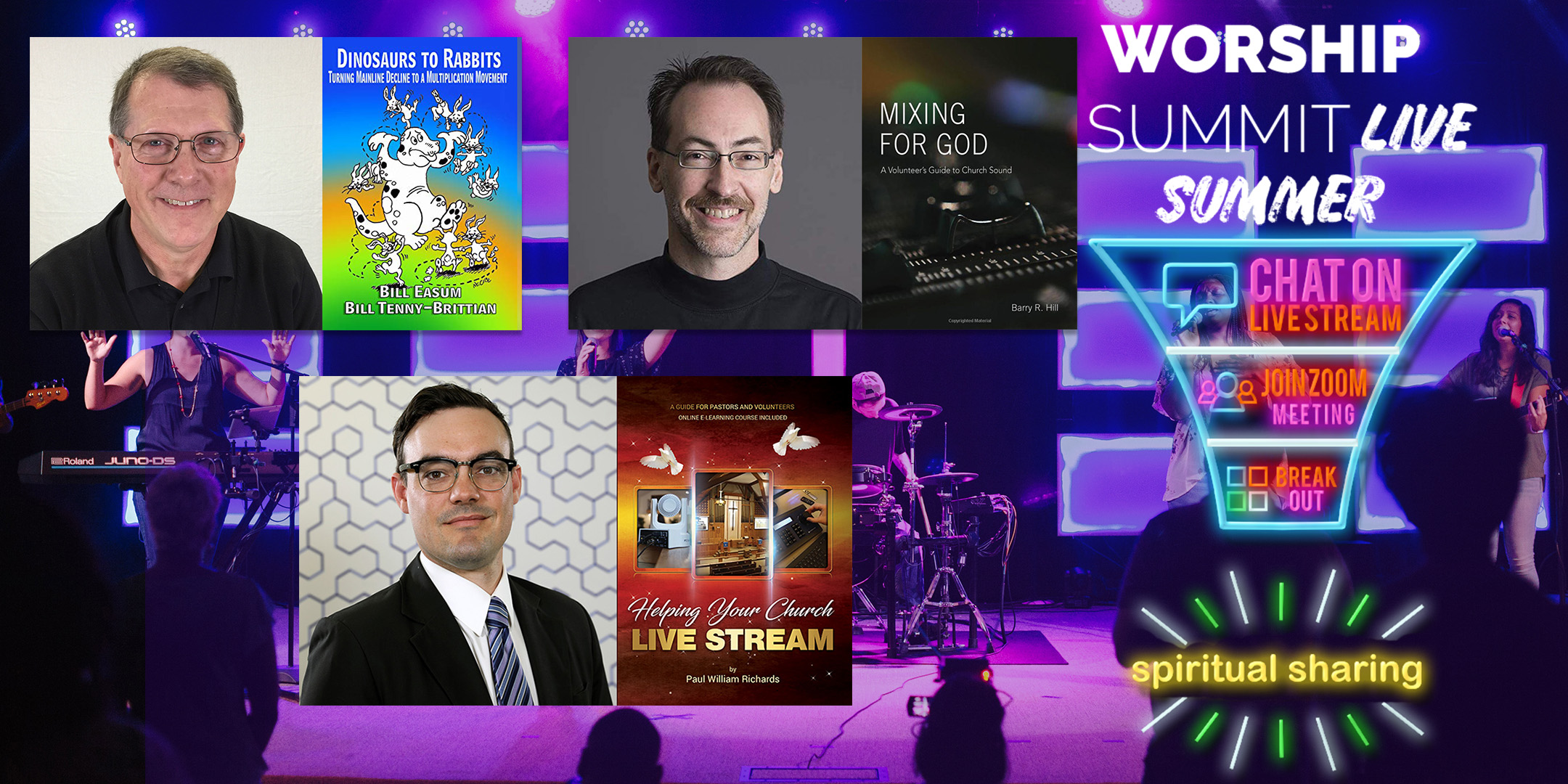 Learn How to Connect Your Church with an Online Community
The global pandemic has changed the way Christian communities worship and interact. Right now, the congregation cannot safely gather together for church on Sundays so most of the communication has to be done online. A challenge many pastors and worship teams are facing is learning how to connect with people through video sermons and small group Zoom meetings. For some, the technology is difficult to navigate and for others, the virtual experience simply isn't as genuine.
Times of uncertainty are when your congregation need God and worship the most. It's up to you to figure out how to bring people together online and keep people engaged. Below is information on the upcoming live Worship Summit held on July 29. This free virtual conference will teach your worship team everything they need to know about living in a digital age and communicating online.