Jason Lovins Band – When We All Get to Heaven

TASCAM proudly announces the debut of the TM-82 Dynamic Microphone. Featuring a unidirectional cardioid design specifically engineered for stunning voice and instrument capture, the TM-82 Dynamic Microphone makes an exceptional choice for both recording and live performance applications.
Designed as a vocal / instrument microphone for the working performer's budget, the TM-82 is the perfect all-around microphone for natural, accurate vocal and instrument audio. With its unidirectional cardioid polar pattern and a frequency response of 50Hz〜20kHz, the new TM-82 is specifically engineered to capture the character and nuances of performances without introducing room sound into the mix. The TM-82 captures exactly what is intended—for a mix-ready track or performance.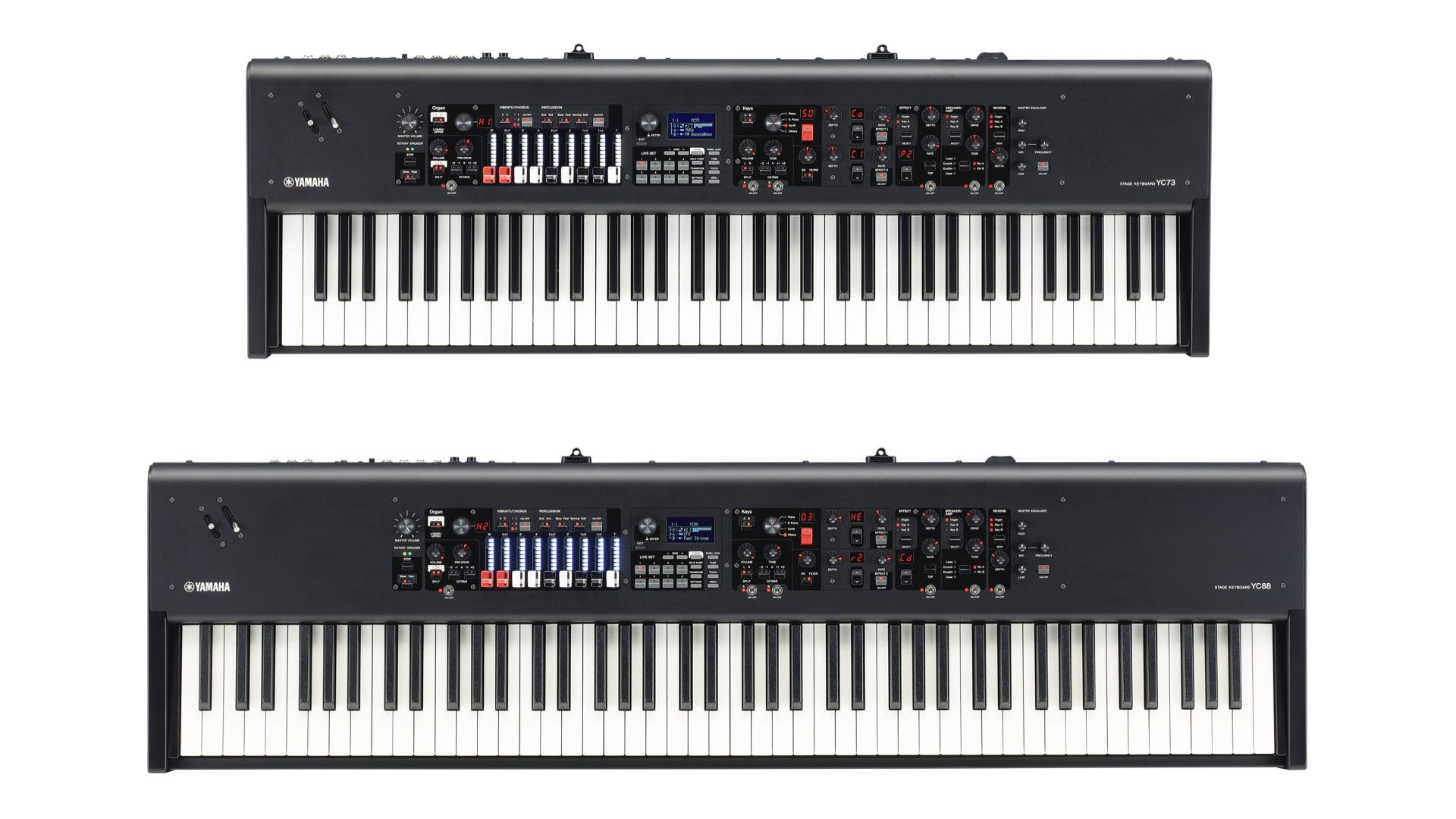 Yamaha will be showcasing the YC73 and YC88 Stage Keyboards during NAMM's virtual Believe in Music week starting January 21, 2021. The YC73 and YC88 combine great-feeling new keyboard actions with the soulful sounds, drawbar control, and gig-ready ease of use of the YC61 (introduced in January 2020). The YC73 features 73 weighted, balanced keys and is ideal for keyboardists who divide their playing between organ, piano, electric piano, clavi, synth, and other staple keyboard sounds. The YC88 is meant for musicians who prioritize the touch and response of an acoustic piano, offering 88 weighted Natural Wood keys with triple-sensor action, synthetic ebony and ivory key tops. Both add options alongside the semi-weighted "waterfall" action of the YC61 — the key shape preferred by organ players.
The YC73 and YC88 employ exclusive Yamaha Virtual Circuit Modeling (VCM) to capture not only the sound of classic "drawbar" organs, but their behavior down to the component level. VCM also reproduces the distinctive rotary speaker effect, which most keyboardists consider inseparable from the organ itself. In other words, the YC series does not merely take a digital snapshot of the world's most imitated organ sound — it builds that sound from the ground up. This results in unprecedented authenticity.
Audinate is offering a free seminar during NAMM 2021 on the topic of "Getting Back to Music Education and Professional Live Performances." The seminar explores how Dante is enabling many different types of live performances while maintaining social distancing and room occupancy safeguards for all.
Also available is a new overview of the revolutionary Dante AV video-over-IP solution from Audinate, and Level 1 and 2 of the popular Dante Certification Course. That means no matter where you are in the world, and no matter your familiarity with Dante, you can gain valuable training and practical insights on using Dante in real-world, AV-over-IP integrations.
 Featuring an Intimate and Inspirational Session with Jason Lovins Band and We The Kingdom for "Believe in Music"
Yamaha is combining the powerful message of faith through music with the intimate setting of a prayer service for its annual Night of Worship event, January 21, 2021 during Believe in Music Week.
For the past 11 years, the Yamaha Night of Worship concert has presented inspiring live performances by worship music artists. The 2021 version will deliver the same immersive experience but in an online, interactive and personal format.
Believe in Music Week is the virtual reimagining of the annual NAMM Show, canceled due to COVID-19 restrictions.
The hour-long session will feature music performances by We The Kingdom, named the 2020 New Artist of the Year by the Gospel Music Association, and the acclaimed and popular Jason Lovins Band. The bands will also share their experiences using music to inspire, and Yamaha is offering a live chat feature allowing viewers to interact with the artists and special guests during the livestream.
"This year's event will deliver the best of contemporary worship music artistry, featuring We The Kingdom, an exciting newcomer on the music scene, and Jason Lovins, a beloved recording and touring artist with an incredibly inspirational story," said nine-time Emmy award-winning producer Chris Gero, chief artist relations executive, Yamaha Artist Relations Group/Yamaha Entertainment Group. "The online and interactive format will allow the viewers to get up close and personal with these artists and establish a deeper connection with their messages of faith through music."
Night of Worship will stream on January 21, 2021, from 4 to 5 pm PST. The event can be viewed on the Believe in Music "Artist TV Channel," and viewers must first register for Believe in Music at https://attend.believeinmusic.tv.
A separate registration for Night of Worship is not required.

TASCAM is pleased to announce the TM-70 Dynamic Microphone. Designed as a unique hybrid of super-cardioid and dynamic elements, the TM-70 is resistant to ambient noise and is ideally voiced to handle the nuances of the human voice—making this microphone an outstanding choice for live broadcasting, podcasting, film dialog, and audio streaming.
The TASCAM TM-70 Dynamic Microphone is the perfect specialty mic for flawless vocal audio production. Featuring a super cardioid polar pattern and a frequency response of 30Hz〜20kHz, the TM-70 was specifically engineered to capture what it is pointed at, effectively isolating sound sources such as directional dialog. The mic's super cardioid directivity makes it resistant to ambient noise, thus enabling users to achieve a clean, clear audio signal that results in first class speech intelligibility. Equally notable, as the TM-70 captures more of one's voice and less room sound, it becomes easier for engineers to provide the ideal mix.
Vanco, a leading provider of technology and payment solutions for the education, faith-based and nonprofit sectors, has acquired Smartcare, a growing provider of software for child care centers.
Founded in 1998, Vanco helps more than 40,000 churches, faith-based groups, nonprofits, schools and educational organizations to simplify administrative processes, organize events and securely manage participant relationships.
Smartcare was established in 2014 by a team dedicated to solving the challenges facing managers and owners of child care centers every day — from tracking attendance and accounts receivable to communicating securely and effectively with parents. Smartcare filled a gap in the industry by building a native cloud platform to offer modern software-as-a-service (SaaS) technology that is now used by more than 2,000 child care centers, from single locations to national operations.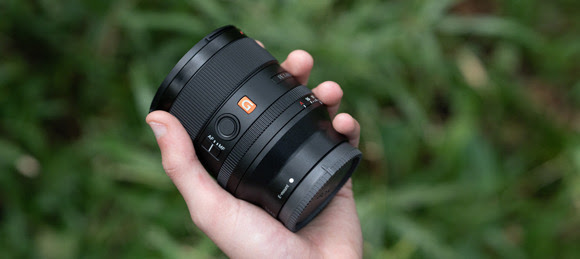 Sony Electronics Inc. today announced the FE 35mm F1.4 GM (model SEL35F14GM) – the newest addition to its acclaimed G Master full-frame lens series– delivering first-class image quality and beautiful bokeh in a compact and lightweight design. When paired with an E-mount camera body, the lens offers Sony's industry-leading AF (autofocus) capabilities – perfect for a wide range of uses such as shooting landscapes, portraits and street photography, for both stills and video.
"At Sony, our purpose is to fill the world with emotion through the power of creativity and technology so we designed the FE 35mm F1.4 GM to perfectly capture the moments that need to be saved forever," said Neal Manowitz, deputy president for Imaging Products and Solutions Americas at Sony Electronics. "With exquisite resolution and intelligent focusing technology, all in a small, lightweight design, this is an indispensable lens that does not compromise on image quality."
Using existing germicidal technology and UV-C lights, XSF has developed the XSF UV Light Towers. They are sturdy stainless steel and aluminum towers that provide peace of mind by disinfecting exposed surfaces and air in rooms or enclosed spaces.
There are two models of the UV Light Tower currently offered by XSF. The Timer Model is a 440W UV-C tower with 8each 55W lamps, a built-in programmable LED touch screen timer, and a remote switch. The touch screen timer may be set in 5 minute increments up to the desired disinfection time. Disinfection time recommendations are provided with the UV Tower. Once the cycle is initiated, the touch screen will show a 60 second countdown to allow personnel to evacuate the area to be disinfected before the lights automatically turn on. The tower will turn itself off after the pre-determined cycle countdown is complete.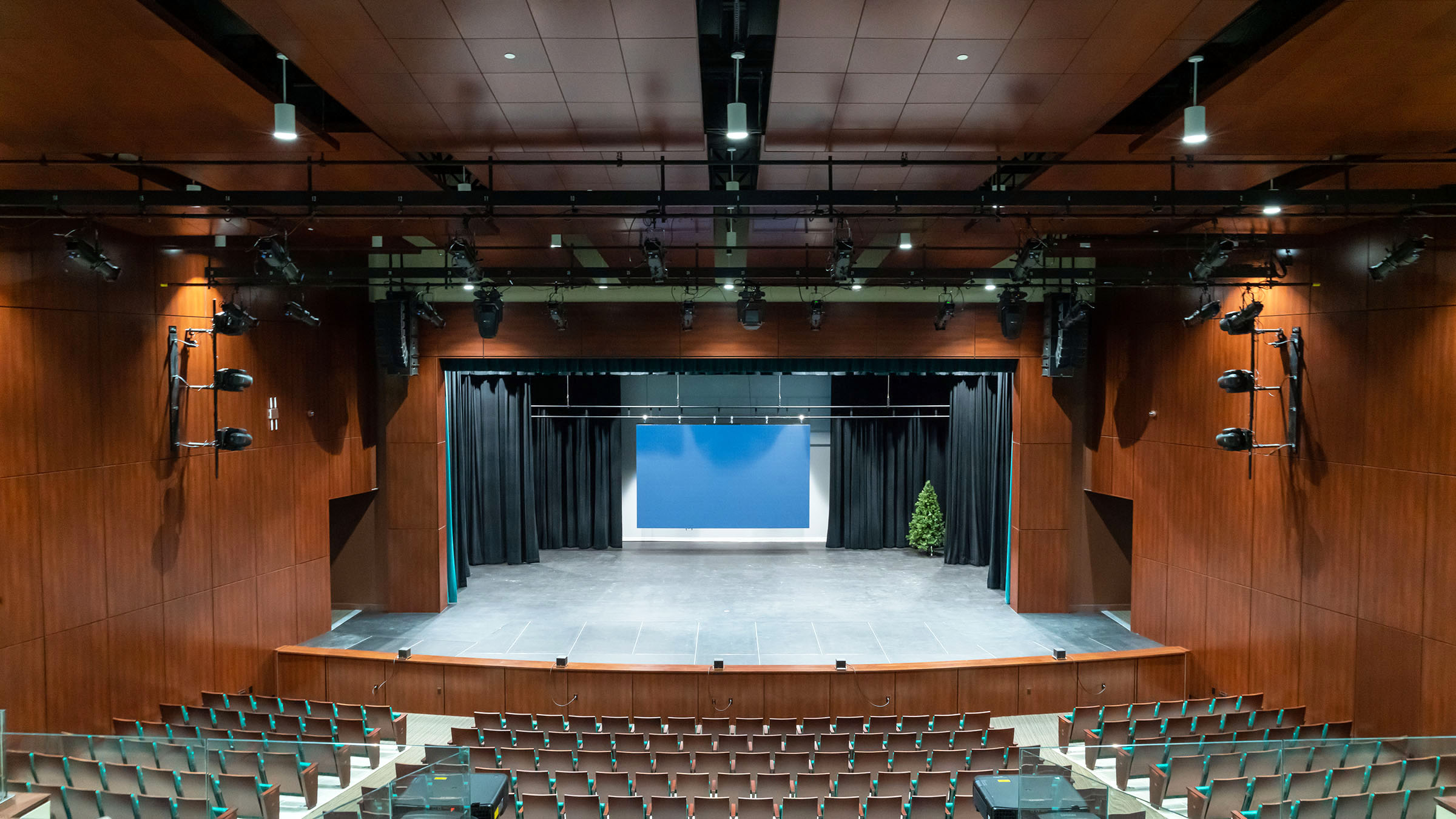 Westminster Christian School, a private preschool through high school campus in Miami's Palmetto Bay suburb, recently installed an L-Acoustics Kiva II sound system in the Lighthouse, the school's newly-constructed, 637-seat auditorium and worship center. The system was integrated by Jupiter, Florida-based Peerson Audio Incorporated, which L-Acoustics recently named a new Certified Provider for install (CPi).
The two-story, 30,780-square-foot Lighthouse—encompassing a full stage and orchestra pit, first- and second-floor lobbies, a choir room, classrooms, dressing rooms, an arts hub, a broadcast studio, and more—now provides a top-notch performance environment for Westminster Christian School's highly-esteemed, award-winning Fine Arts programs. Students from grades 4 through 12 can participate in seven bands, six orchestras and an extensive choral program. WCS's drama curriculum also prepares students for performance, set design and construction, sound and lighting, stage management, and film production. Westminster, which celebrates its 60th anniversary in 2021, has also earned the distinction of being named a Microsoft Showcase School for the fourth year in a row, underscoring its desire to achieve technical prowess on par with its education excellence.