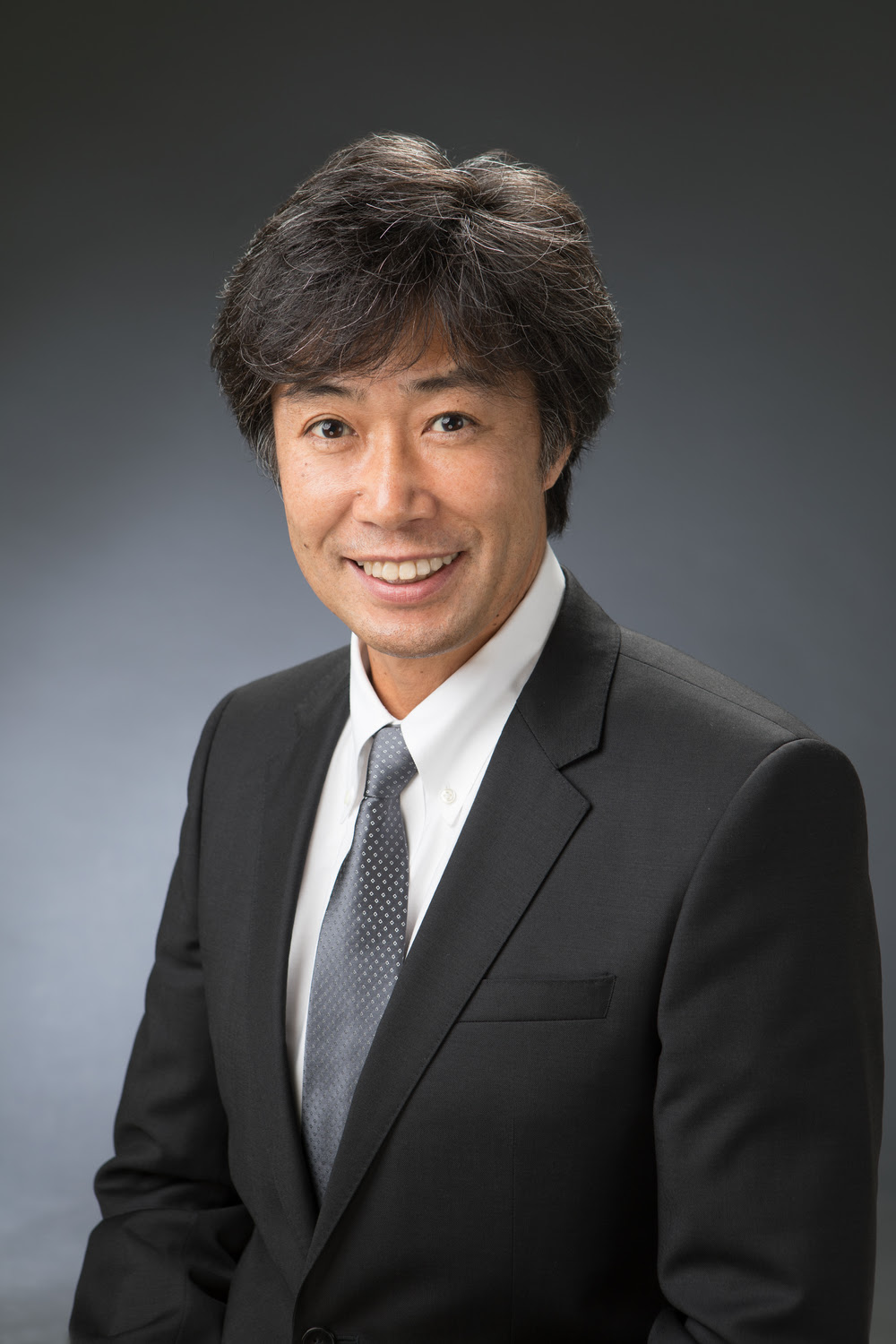 FOR-A Corporation of America today announced that industry veteran Satoshi Kanemura has been appointed president of the company, effective April 1. Mr. Kanemura joins FOR-A America from Sony Electronics where he was Vice President of Professional Products and Solutions. Former FOR-A America President, Ken Truong, has become Chief Technology Officer of FOR-A America.
During his 35-year career at Sony, Mr. Kanemura was instrumental in the development of several, new business initiatives, including the world's first 1080/60P live production system, 4K/8K and cloud-based production solutions, as well as Sony's deep expansion into digital cinematography. While at Sony, he collaborated with director George Lucas on the first fully digital feature series, Star Wars: Episode II & III and with director James Cameron on the fully 3D digital feature series, Avatar and Avatar 2 & 3. Mr. Kanemura was also head of Sony's Digital Motion Picture Center, which served as a focal point for the Hollywood community looking for hands-on experience with new technologies. He also led Sony's U.S. efforts into xR virtual reality production, immersive education solutions, and AI-based edge computing technology.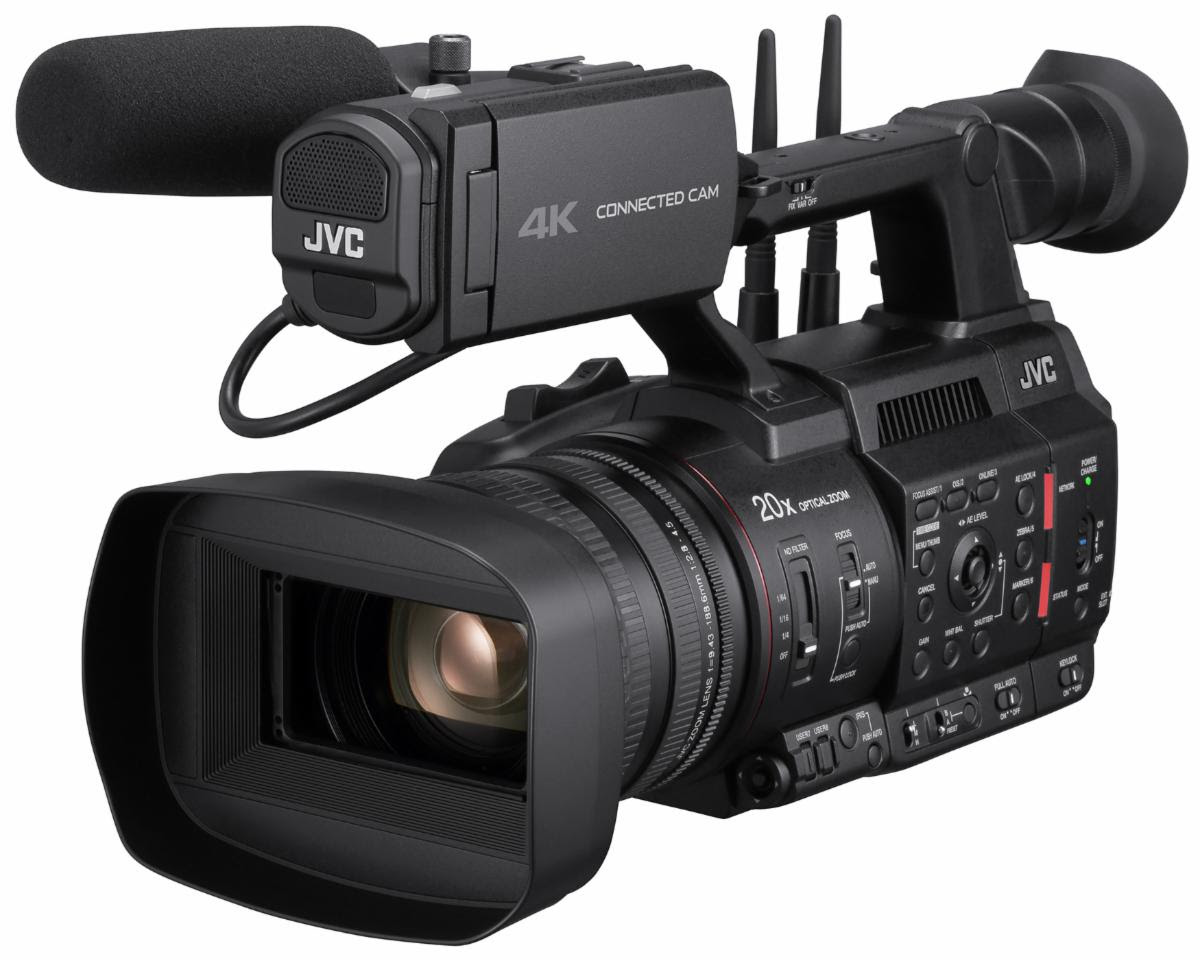 JVC Professional Video, a division of JVCKENWOOD USA Corporation, announces the latest firmware upgrades for its renowned GY-HC900 and GY-HC500 CONNECTED CAM™ camcorders. With the built-in SRT protocol, JVC added Network Adaptive Encoding, reduced latency and the SRT decoder for return video over the internet. These new features enhance video-over IP functionality and position JVC's CONNECTED CAM as a true leader in REMI applications. A unique portrait mode cropping for streaming to social networks is also now possible with the GY-HC500 Series, a feature that was incorporated based on many users' requests.
"The CONNECTED CAM system provides a truly plug-and-play streaming ecosystem that does not require expensive backpacks," says Joe D'Amico, vice president, JVC Professional Video. "Building off the incorporated SRT open-source technology, we are able to continually provide firmware updates, ensuring that JVC cameras are a futureproof solution for an ever-evolving media landscape. With the latest upgrades to the GY-HC900 and GY-HC500 series cameras, our customers are afforded a wide array of functions to enhance their workflows."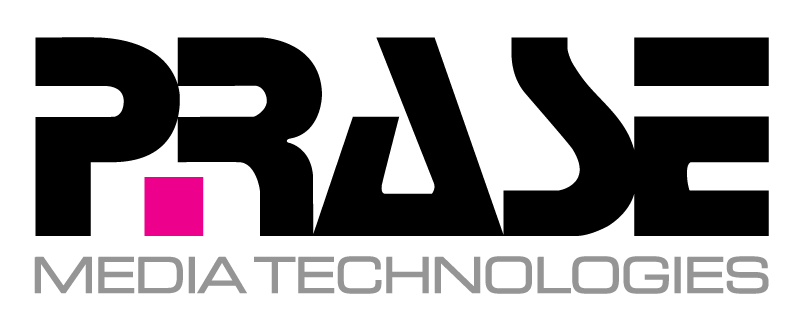 Renkus-Heinz, manufacturer of professional loudspeakers, is partnering with Italian AV distributor Prase Media Technologies to bring intelligent loudspeaker solutions to the Italian market. This partnership results in Renkus-Heinz solutions being made available to more designers, integrators, and end-users – allowing sound to be put precisely where you want it most: on the audience.
"The mission at Renkus-Heinz is to make every location sound better," said Michal Poplawski, European Technical Sales Manager at Renkus-Heinz. "That requires more than just having product available in a certain area. You need to have a partnership in place with a team that is passionate, knowledgeable, and excited about the solutions you create. We are fortunate to have those qualities in our partnership with Prase Media Technologies."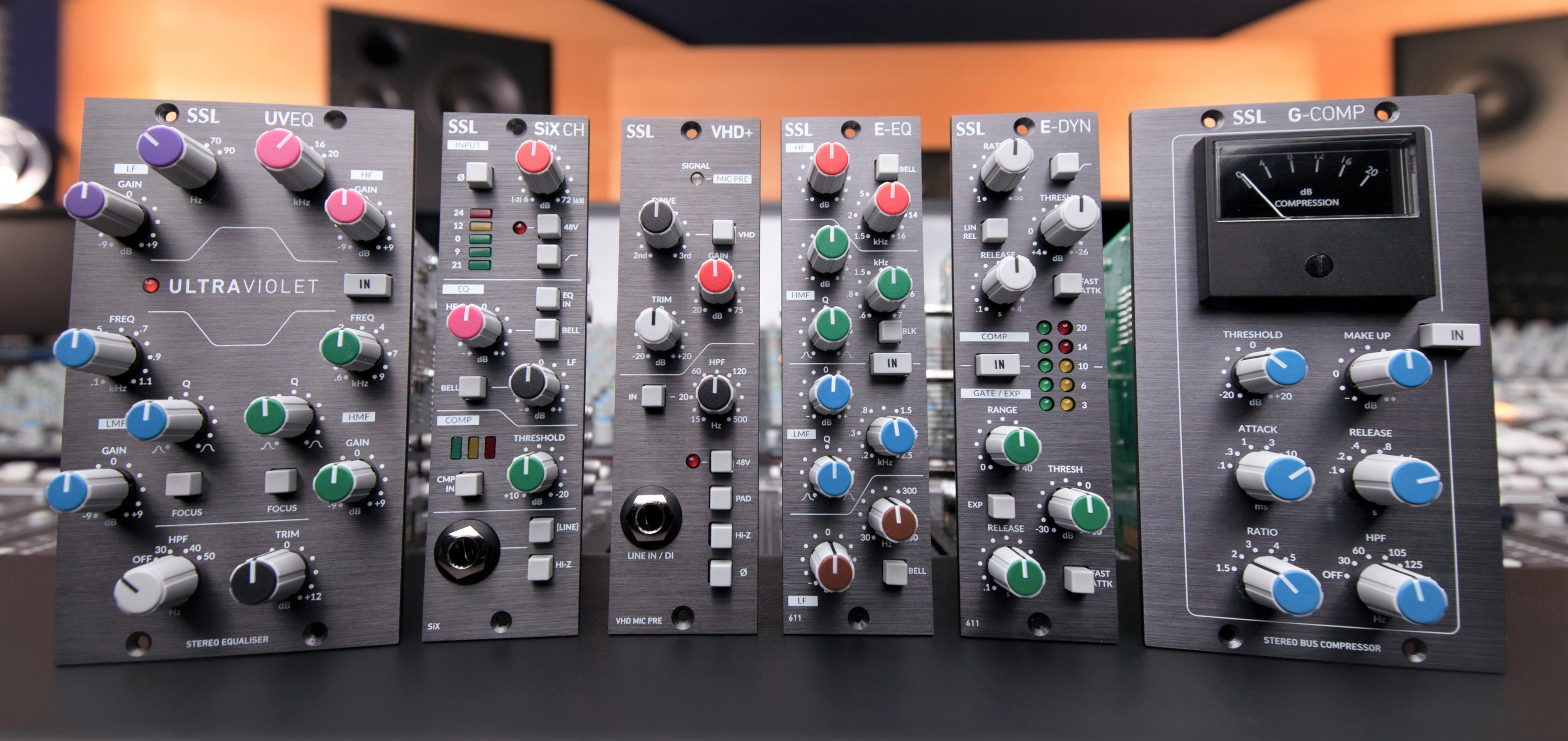 Solid State Logic (SSL) introduce two new modular processors as part of revitalizing their renowned, and often emulated, SSL 500 Series module range. The classic G-Comp Bus Compressor, E-EQ and E-Dynamics processing modules have been given a fresh, sleek brushed steel facelift, while a feature enhanced VHD+ module, brand new stereo ULTRAVIOLET Stereo Equalizer (UV-EQ) and SiX Channel (SiX CH) modules, complete the new-look range.
Niall Feldman, SSL Director of New Products, comments "For nearly 20 years we have made many of our classic console and processor-based innovations available to more producers, engineers and musicians via the 500 module series. The opportunity with our more recent product to continue this work and bring a new range of modern classic 500 modules to a broader market, was too good to resist."
A.C. ProMedia, distributor of state-of-the-art products and solutions aimed at the commercial and pro-AV installation markets, appoints Goldsmith Sales & Marketing, Inc. as their Sales Representative partner.
Working with A.C. ProMedia's Michael Colon, Regional Sales Manager, and Franck Fabry, VP of Sales, Goldsmith Sales & Marketing, Inc. will cover the Pacific Northwest sales territory.
Goldsmith Sales represents some of the industry's greatest manufacturers and distributors, offering a wide variety of products in nearly every category in our industry. They work with their clients acting as their agent and advocate so that the client gets the utmost service and support for the brands they rely on. Goldsmith Sales and Marketing, Inc. Takes pride in being able to take action quickly while helping their customers get what they need in a timely manner.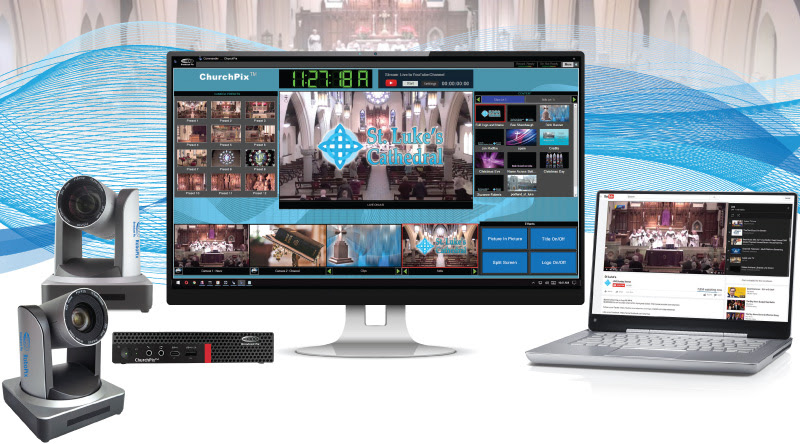 New ChurchPix™ is the all-in-one video production solution that enables any church to easily stream its worship services online. Designed with volunteer operators in mind, the ChurchPix system is simple to set-up and easy to use. It provides an affordable turnkey solution for churches and comes complete with dedicated content and easy to use controls.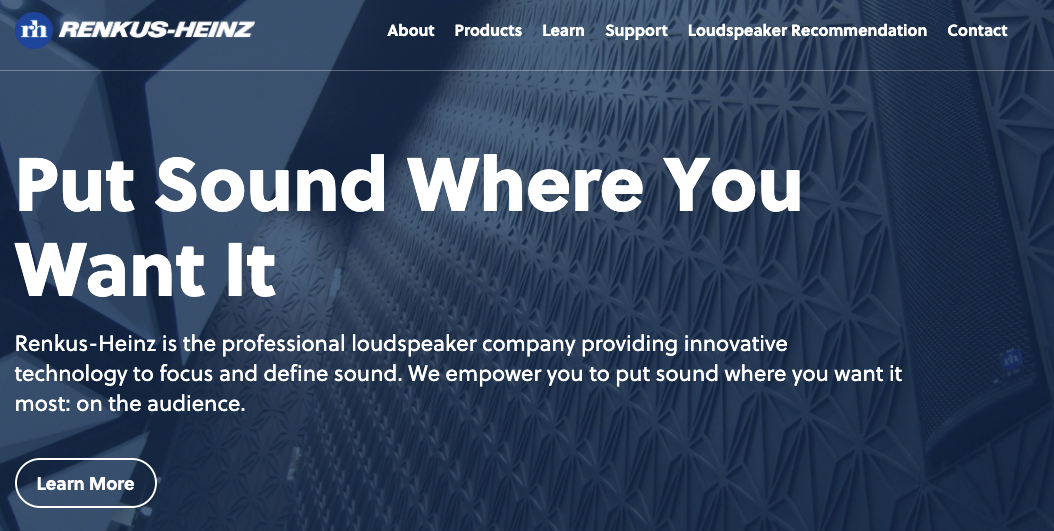 Renkus-Heinz has launched a new website focused on providing partners with increased support options, expansive product details, and multiple installation examples across key verticals. Additional technical documentation, including Bim/Revit data, is also available. The site is live at
www.renkus-heinz.com
.
"Over the past few years, Renkus-Heinz has made a point of helping our partners put sound where they want it most," said Jim Mobley, Vice President of Operations at Renkus-Heinz. "The redesign of the Renkus-Heinz website continues that mission by offering tools that help professional sound experts place sound with precision on an audience."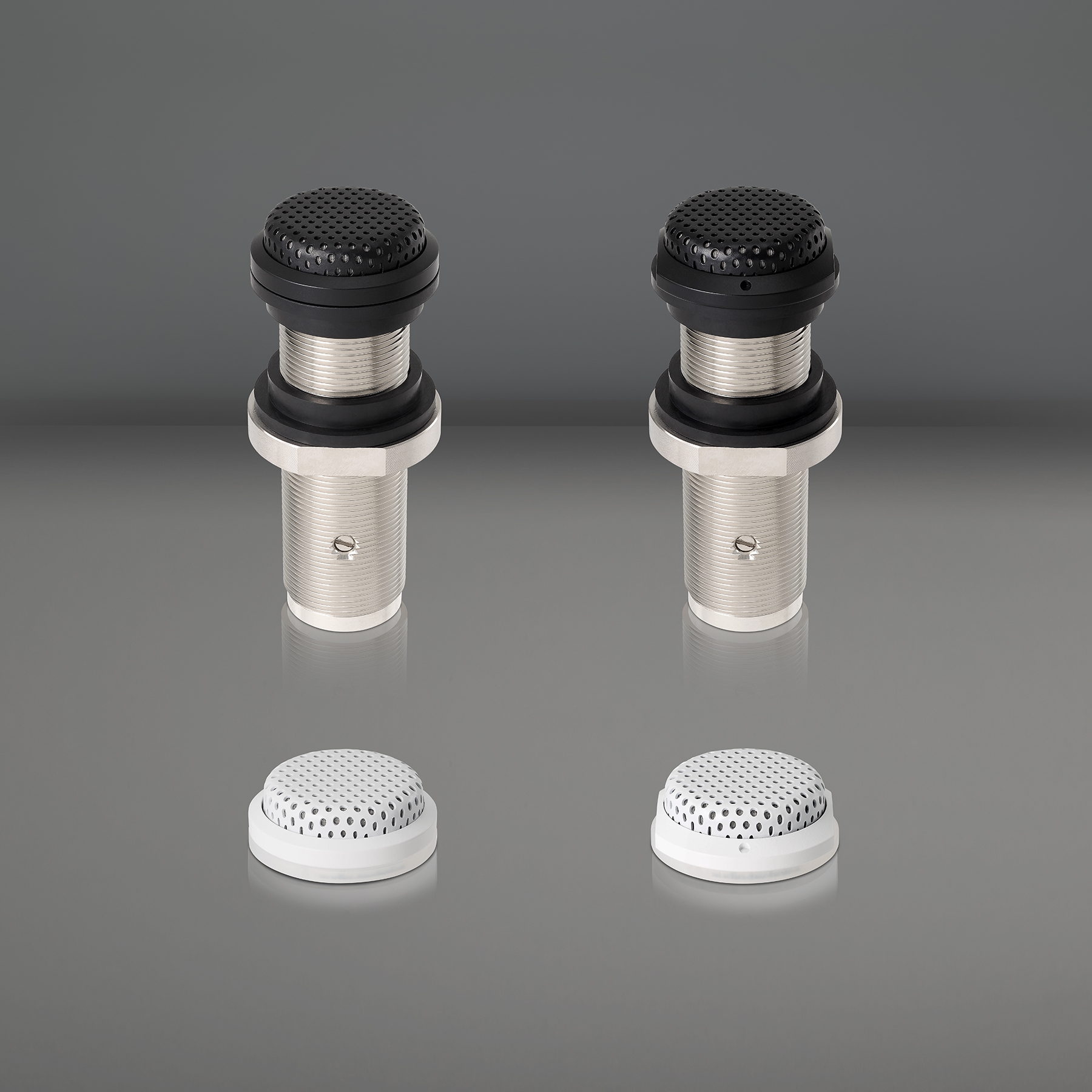 Audio-Technica, a leading innovator in transducer technology for over 50 years, announces the availability of the ES945O/XLR omnidirectional condenser boundary microphone and ES947C/XLR cardioid condenser boundary microphone – replacing A-T's popular ES945 and ES947 with these upgraded versions. Notably, the ES945O/XLR and ES947C/XLR add IPX4 water resistance, protecting the microphones from splashes of water and making them even more ideal conferencing and monitoring solutions for a wide range of applications.
With their low-profile design that mounts unobtrusively in tabletops, ceilings or panels for minimum visibility, the ES945O/XLR omnidirectional condenser boundary microphone and ES947C/XLR cardioid condenser boundary microphone provide clear, highly intelligible audio that is perfect for conferencing, recording, monitoring and other demanding sound pickup applications. Protected by a rugged all-metal case with a two-layer perforated grille, the microphones feature polar patterns afford a 360° pickup angle (ES945O/XLR) and 120° pickup angle (ES947C/XLR), respectively, while Audio-Technica's proprietary UniGuard® RFI-shielding technology provides outstanding rejection of radio frequency interference (RFI). The microphones' IPX4 water resistance sets them in a class of their own as boundary mics. Additionally, the ES947C/XLR and has a small front-of-mic indicator to ensure proper orientation for maximum pickup.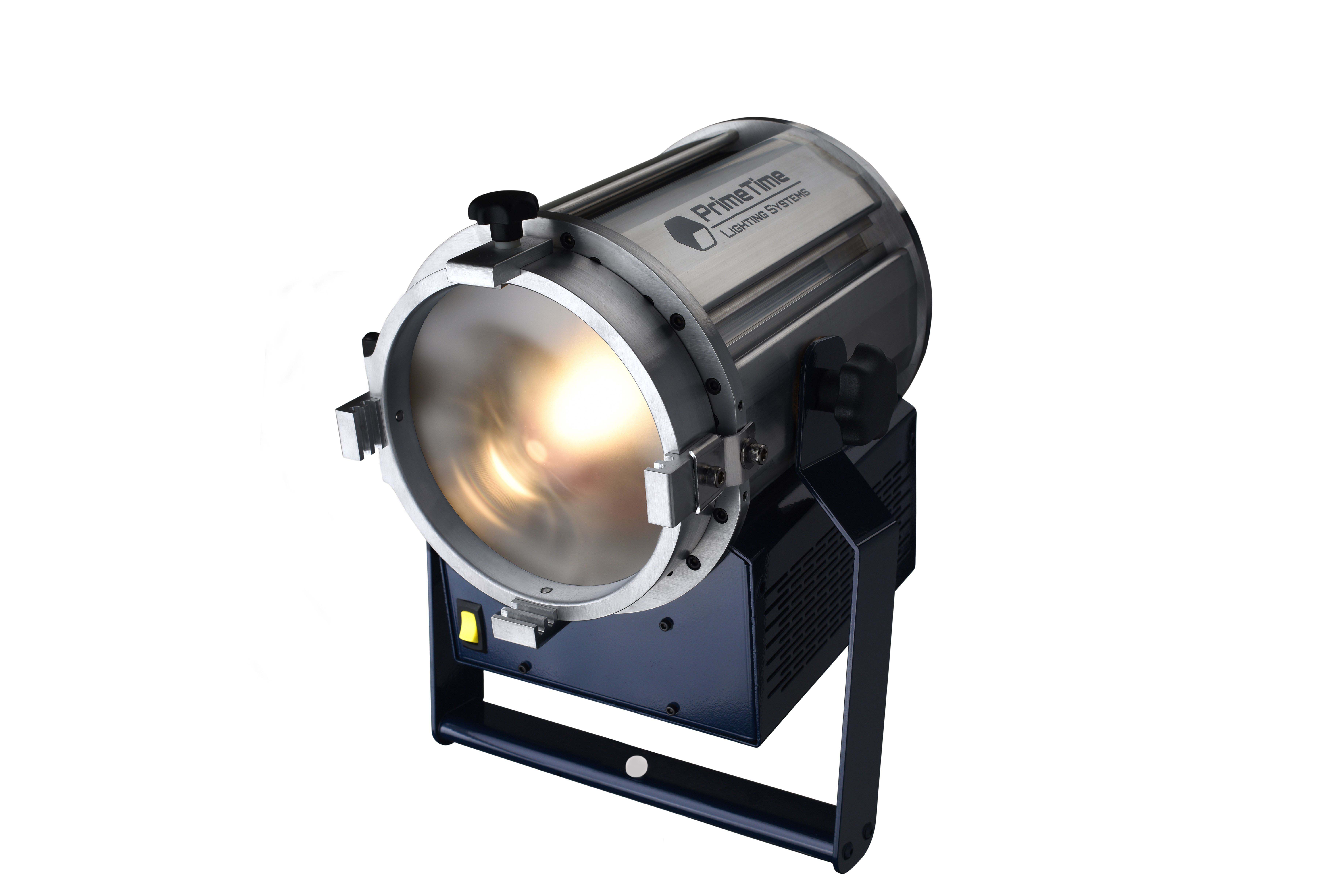 U.S.-based broadcast studio lighting manufacturer, PrimeTime Lighting Systems, builds a longer lasting LED Fresnel than other manufacturers. Luminaires are developed with the highest engineering standards and are guaranteed five-years. PrimeTime designed a passive cooling system that enhances the longevity of its commercial-grade LED Fresnel known as the GUS 51 LED Fresnel, in addition to its complete line of studio LED lights.
PrimeTime CEO, Glen Harn states, "We're obsessed with superior engineering that results in features like 100% passive cooling." Broadcast studio sound engineers appreciate the silent PrimeTime LED fixtures. The innovative GUS 51 LED Fresnel broadcast studio light has a super-wide focus range – adjustable from a tight 11° beam angle at full spot to a wide 80° field angle at full flood. Harn added, "We're focused on super high-spec components like our Micro-Fresnel lens. Our lens system with advanced optics result in the most even wash of light likely to be found in any LED Fresnel, with less than 2.8% decrease in brightness from center to outer edge."