Thank you for your interest in Technologies for Worship Magazine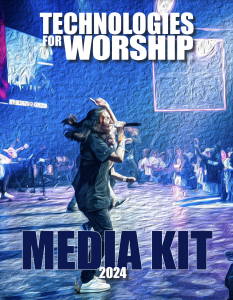 Our editorial calendar is a clear reflection of our desire to continue communicating with our readers. As a trusted information source, our readers rely on us to bring them focused educational content that pinpoints their specific needs. Together with our network of integrators, manufacturers, installation companies and consultants, we focus on relevant, useful, timely editorial that serves as an inspiration to our readership.
You can find the 2023 Media Kit here.
We look forward to working with you!

Michelle Makariak
Editor, TFWM