Advanced wireless intercom solution is purpose-built to harness the full capabilities of 5GHz and IP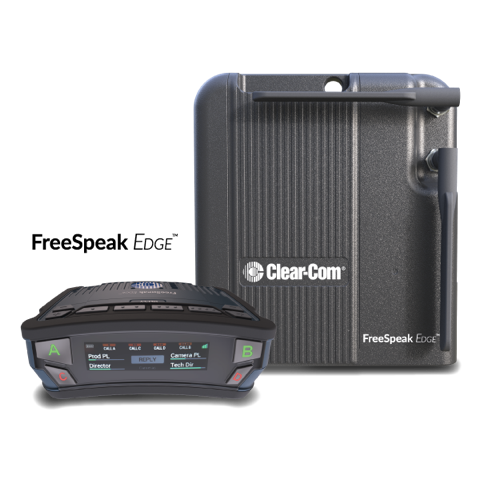 Clear-Com® is proud to announce FreeSpeak Edge™, the latest addition to the industry-leading FreeSpeakÔ family of digital wireless intercom solutions. FreeSpeak Edge is the most advanced wireless intercom system, delivering the best audio quality and enhanced performance in some of the most complex live performance environments. The system also gives the user more control and customization options, thanks to advanced frequency coordination capabilities and intuitive design features in the system's transceivers and beltpacks.
Built from the ground up, FreeSpeak Edge is the result of extensive feedback from existing FreeSpeak II power users, incorporating recent advances in the fundamental technology, leading to an all-new 5GHz chipset that features an exclusive radio stack development which has been optimized for intercom. FreeSpeak Edge also leverages state of the art audio-over-IP developments in its architecture, utilizing AES67 connections between the transceivers and the host intercom frame for exceptional flexibility in deployment.