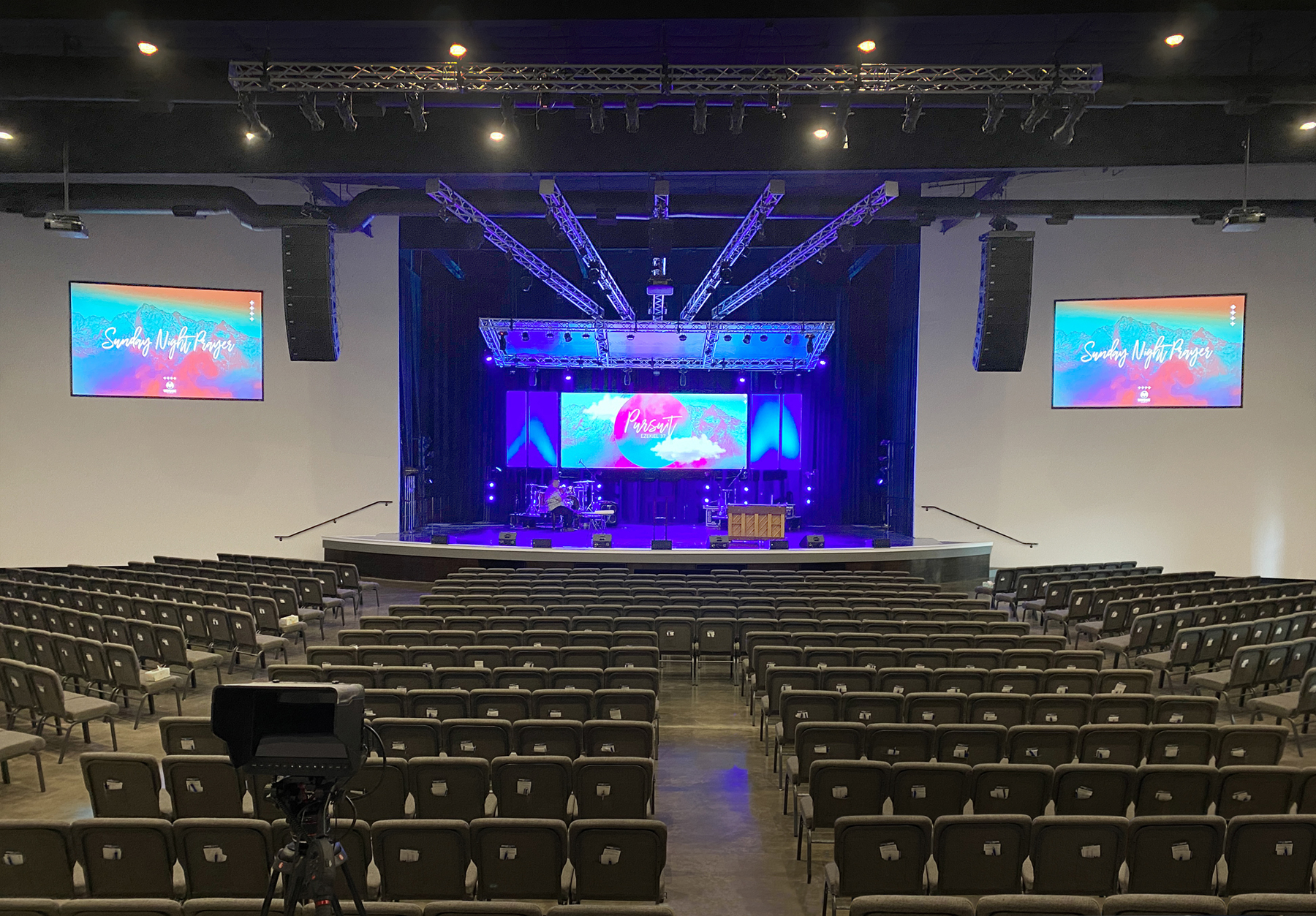 With over 50 years of ministry and community service, Tabernacle Church, located just outside Nashville, in Clarksville Tennessee, decided in 2017 that to keep up with their tremendous growth, they would undergo a monumental change with a grand new construction project, to reemerge as Mosaic Church—adding 65,000 square feet to their campus, including a 1,500 seat performance space.
When audio and integration firm, Holly Media was asked to oversee the expansion of the performance space, owner Fred Holly, with over 30 years of pro audio experience, led the design effort. "With new dynamics and changing needs, the scope of the ministry has changed—it's become a new work," said Holly. "Tabernacle seemed old fashioned. The name didn't match the demographic of our church because it's very diverse—and it's thriving. The new Mosaic Church wanted to reflect that."
The original structure was a smaller sanctuary [about 200 seats] and was insufficient space for many years. The church adapted for larger congregations by expanding Sunday services to four per day. Recently through COVID, the church was mobile, moving its worship service to a local high school, setting up and tearing down in the parking lot each week.