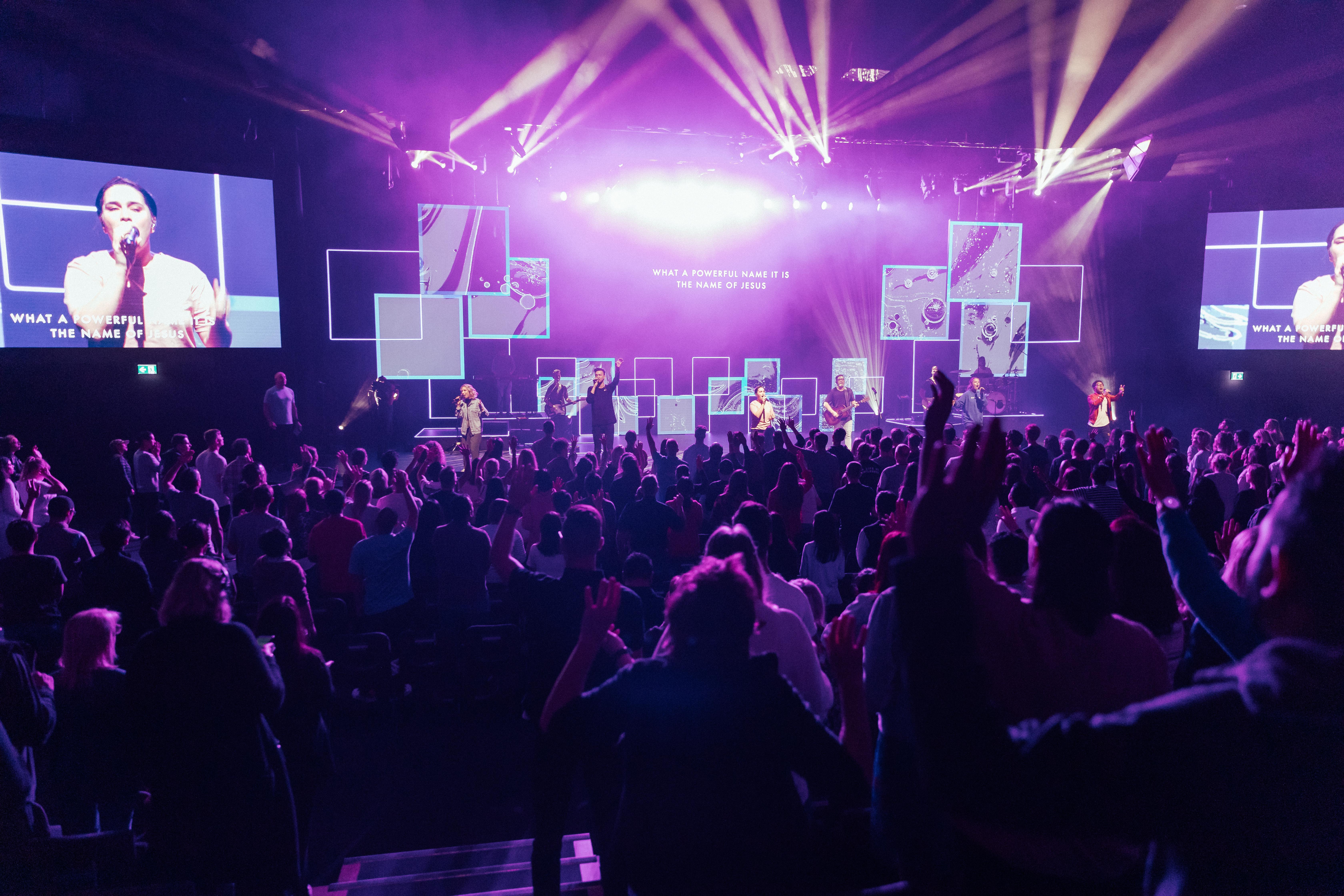 LIFE, a multi-site church in Auckland, New Zealand, has a sophisticated live audio-visual production set-up that provides its congregation with superior coverage of services, worship-based concerts and conferences. In late 2018, it opened its newest facility, LIFE Central Campus, with an 1800-seat auditorium, a 300-seat Chapel facility and foyer spaces. The extensive facility necessitated a wide-ranging, high-functioning communication system to keep production teams connected, not just around the building but also with the other LIFE campuses.
Riki Willis, Production Project Coordinator, LIFE, said, "The new facility is set up as a typical live production environment, including a vision control room and auditorium FOH. We needed multiple channels of simultaneous communication to support the various job functions, from technical directors and video producers to lighting operators and stage management crew, so a matrix was deemed necessary. We also wanted to be able to live-link audio and video to and from our two other Auckland-based campuses."
Having evaluated and priced the major market competitors, the LIFE team chose Clear-Com® for a number of compelling reasons, as Willis explains, "I tested the competitors' latest generation wireless system against FreeSpeak II and felt that FreeSpeak II's audio quality and noise floor were far superior. We also already owned some Clear-Com LQ® units and partyline equipment, so there was compatibility with existing kit, and there is also more knowledge of the Clear-Com product line in New Zealand, which is helpful when we are hiring or welcoming external teams to the facility."
The Clear-Com installation includes an Eclipse® HX-Delta matrix frame with E-IPA cards, with FreeSpeak II® IP-enabled transceivers and beltpacks, V-Series Iris intercom panels and LQ Series IP interfaces.