RTI Celebrates 30 Years at ISE 2023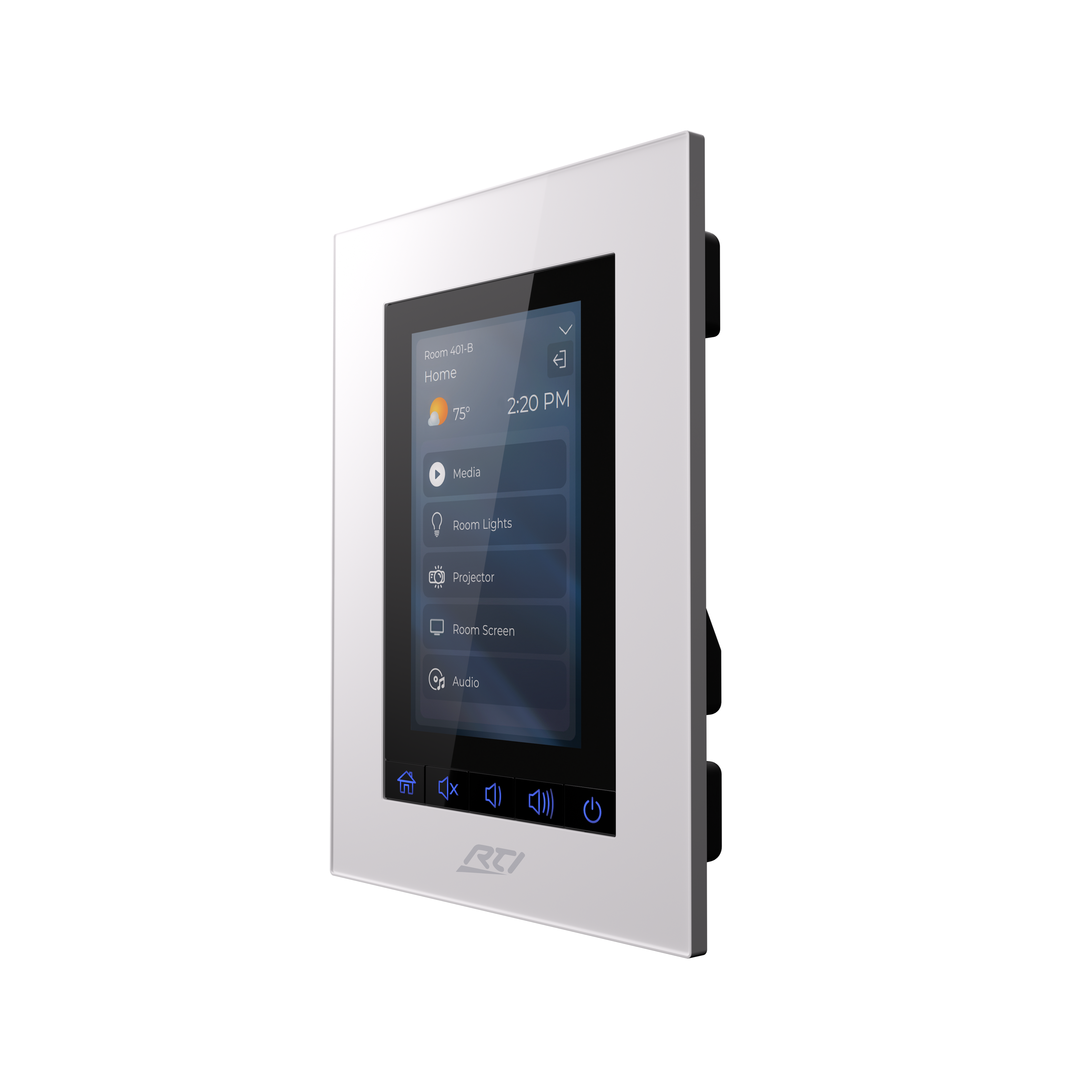 Leading control and automation manufacturer RTI is set to celebrate 30 years of technology innovation in booth 2K150 at ISE 2023 in Barcelona. With the theme of "one platform, unlimited opportunities," the company will highlight the flexibility of its Integration Designer 11 programming platform to deliver exceptional control for both residential and commercial projects. Additionally, RTI's new driver library offers more options than ever for home and business owners to connect to devices and systems. The new KX4 in-wall touchpanel with a built-in processor will also be on display, plus dealers will be able to get the latest on new and improved dealer training options with the RTIXCEL online learning platform.
"ISE is a great opportunity to showcase the new opportunities we are creating for integrators," said RTI Head of Global Marketing Bill Hensley. "On the residential side, we'll show everything that makes Integration Designer the fastest custom installation ever, and we'll showcase more commercial opportunities than ever before, both through updates to Integration Designer, important new drivers, and, of course, from the new KX4 touchpanel that's perfect for a range of commercial control projects, from conference rooms to hotel and multi-dwelling units."
At ISE, RTI will show how Integration Designer 11 presents unlimited opportunities within a single platform. The software is designed to enable installers to achieve faster, more-efficient installations with all the advanced customization for which RTI is renowned. Of particular interest to residential integrators is the "Coral" template, with pre-configured home pages, swappable backgrounds, customizable scroll bars across the touchscreens, and new fonts. While Coral delivers the interface that is exciting for homeowners, integrators benefit from the auto-programming that adds efficiency to every project. Another example of added efficiency is the built-in driver library, which saves time on every project by enabling integrators to find all drivers without leaving the software and searching on a separate driver site. For commercial integrators, the RTI interface can be completely customized, either building off a Coral template, or designing from scratch. RTI delivers ultimate flexibility to meet the customer's specific needs.
The large and continuously growing library of drivers available for RTI projects is a major focus for the company, embodied in Driver Friday — new and updated driver releases every Friday — and in the network of independent driver developers writing drivers for residential and commercial integrations. RTI's mission is to make it extra easy for dealers to program, connect to, and control any component.
ISE attendees will see the company's latest control interface, the KX4, which combines an in-wall touchpanel and hard button input with a built-in control processor. The result is an enhanced automation solution in a single, convenient, and cost-effective unit that simplifies installation while maximizing performance. This creates new opportunities for dealers, particularly in commercial (conference room) or educational (lecture hall) settings. It boasts a 4-inch high-resolution capacitive touch display with five configurable hard-buttons that can be customized with RTI's Laser Shark engraving. The built-in control processor delivers robust capabilities to maximize integration with connected devices, including support for two-way drivers and the RTiPanel App, and can be used as either a standalone processor or a secondary processor in larger configurations. Back panel connections enable direct control of devices via IR, IP, and two RS-232 six-voltage sense ports with sense-event capabilities, and four relays for control via contact closure.
"Throughout our 30 years, user experience for our dealers and their customers has been our continued focus," said RTI co-founder, CTO, and 2022 CEPro Master, Kevin Marty. "We're excited about the future and committed to delivering the best control and automation experience available."
As part of its dealer focus, RTI is highlighting the updated training opportunities now available at the renewed RTIXCEL online learning portal. The training curriculum has been redesigned with field-based and online training for Integration Designer 11, from new single-room and new dealer-authorization courses to an advanced certified programmer curriculum. And in 2023, RTI is also bringing back its three-day certification training at its headquarters in Minnesota.