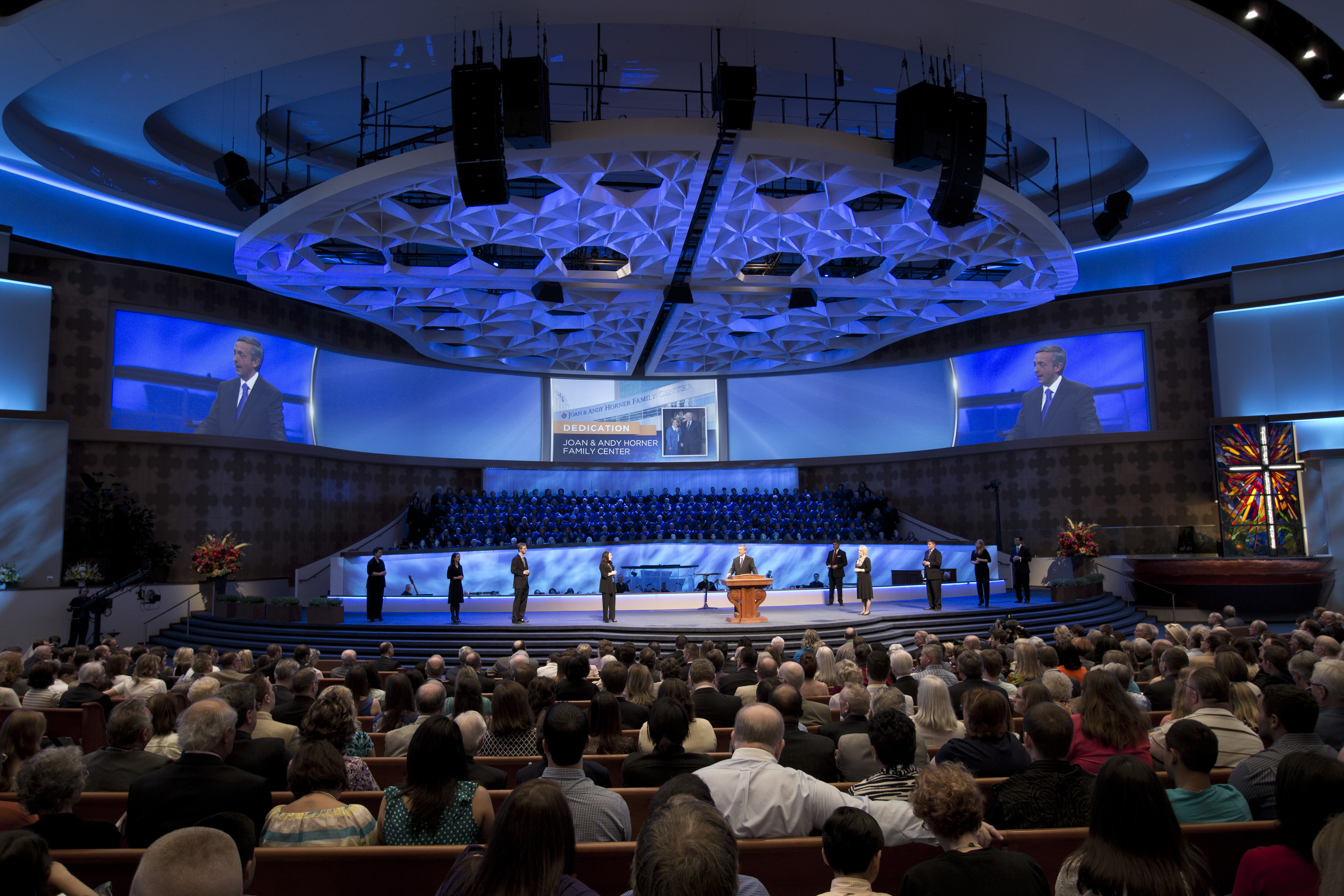 Through broadcast and online digital channels, First Baptist Dallas' reach expands beyond its in-house attendance. With a following that spans tens of thousands of worshippers, the megachurch takes its audio and video capabilities very seriously, looking to Lead Audio Engineer Brad Roberts to choose just the right gear. Most recently, Roberts became one of the first U.S. users of DPA Microphones' new 6066 CORE Subminiature Headset Microphone, relying on its capabilities to provide a discreet, high-quality sound for the church's lead pastor, Dr. Robert Jeffress.
"I chose to upgrade the lead pastor's microphone to DPA's 6066 because of its impressively small capsule and redesigned headset—for such an unobtrusive solution, the sound quality is impeccable," explains Roberts. "The 6066 is completely hidden from close-up HD camera shots and its non-reflective boom further improves the aesthetic, as it does not catch undesirable stage light."
The church's arsenal of DPA microphones also includes numerous 4061 Omnidirectional Microphones for acoustic pianos and violins in the band, a 4098 Supercardioid Gooseneck Microphone at the podium, the 4018VL Vocal Microphone when a handheld mic is needed and a wide array of 4066 Omnidirectional Headset Microphones in all 12 of its worship venues. Roberts relies on the headset mics most often during speaking/teaching presentations, baptisms and drama productions, including the church's annual Christmas concert. Together, these solutions provide Roberts with the audio quality he desires for these large services, where all eyes—and ears—are tuned in closely.