C2G Launches Custom HDMI Adapter Ring Configurations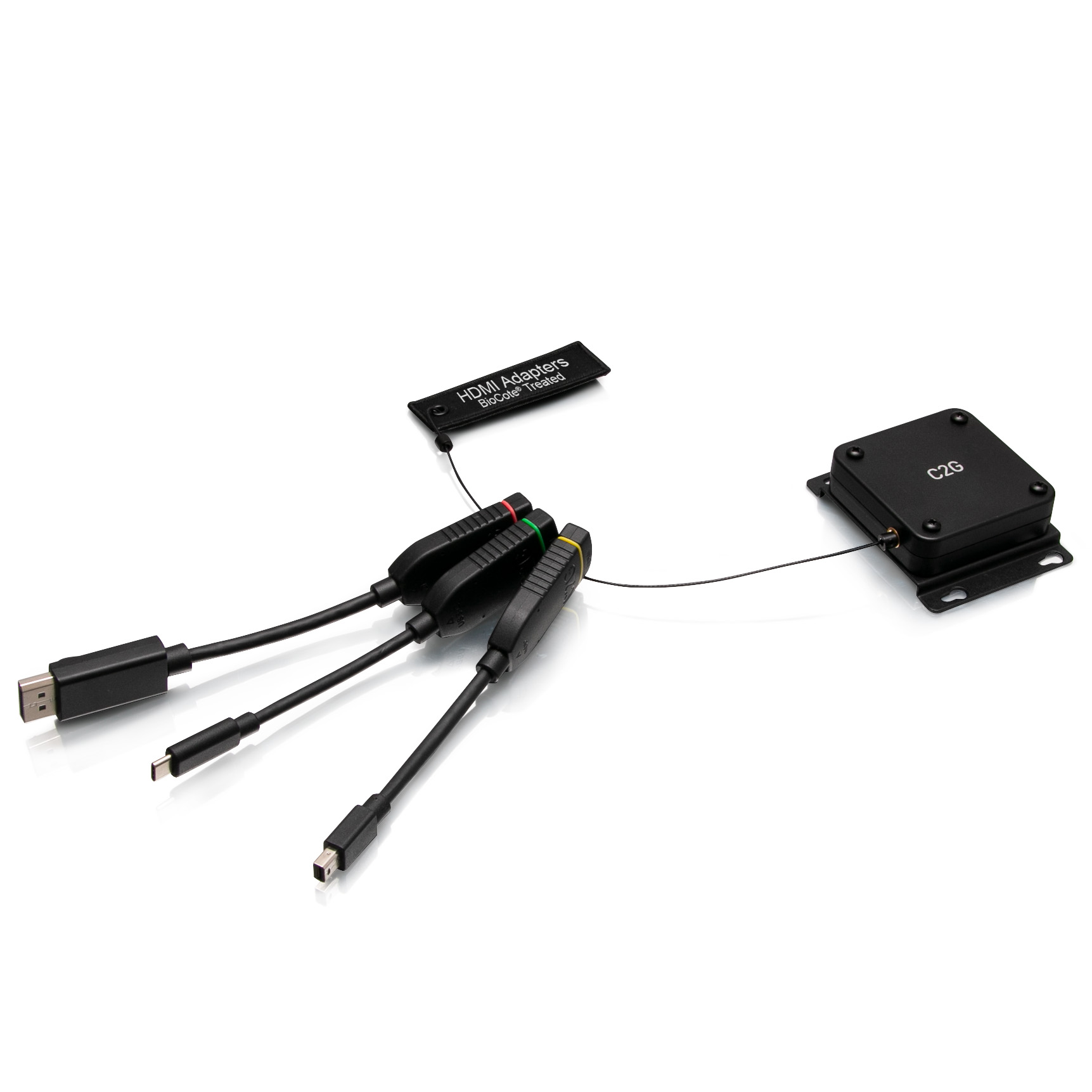 C2G now offers its award-winning Retractable Universal Mount 4K HDMI® Dongle Adapter Ring perfectly configured for every project. Available through ConnectXpress, Legrand's on-demand cabling connectivity expert, integrators can select and build an Adapter Ring with the exact connectors they need for any installation.
"The connectivity game has changed. Users need to bring in whatever device they're comfortable working from or that the organization has standardized and quickly get to work presenting to the display," said Robert Mays, Associate Product Marketing Manager, C2G, A Brand of Legrand. "While our new adapter ring provides lots of options, we recognize that every project is different. ConnectXpress allows integrators to quickly build what they need when they need it. And if we don't have it on the website, contact us and we will custom make it for you."
Using ConnectXpress, building a custom HDMI Adapter Ring is done in three easy steps:
Select the mount. Choose between a universal cable mount, retractable table box mount, or universal retractor.
Select the adapters from the wide C2G offering — such as HDMI to USB-C; HDMI to DisplayPort; HDMI to MiniDisplayPort; HDMI to VGA; and HDMI to Apple Lightning. The options will increase with more adapters launching later in 2022. Also on the horizon, all C2G adapters will feature BioCote® — an antimicrobial protection layer built into the connector surfaces to inhibit the growth of microbes such as bacteria and mold that can cause odors, staining, and material degradation.
Select a pull tab or no pull tab at all. Pull tabs are available for customization to feature a company or organization logo. Depending on the requirements, integrators will either have a product that they can add to their cart right away or will be provided with a custom quote.
All solutions are available through retailers and direct to users from C2G.