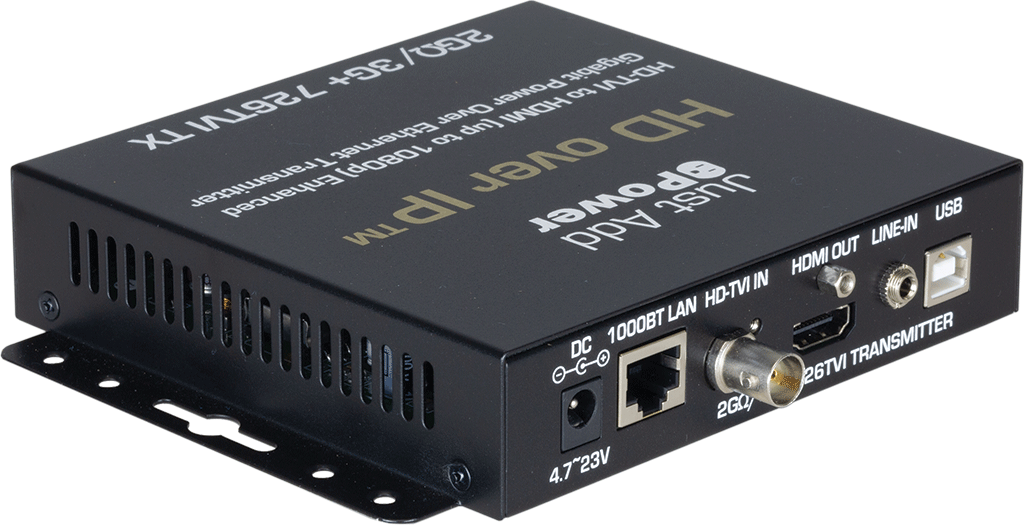 Just Add Power Brings TVI Support to Ultra HD-Over-IP Platform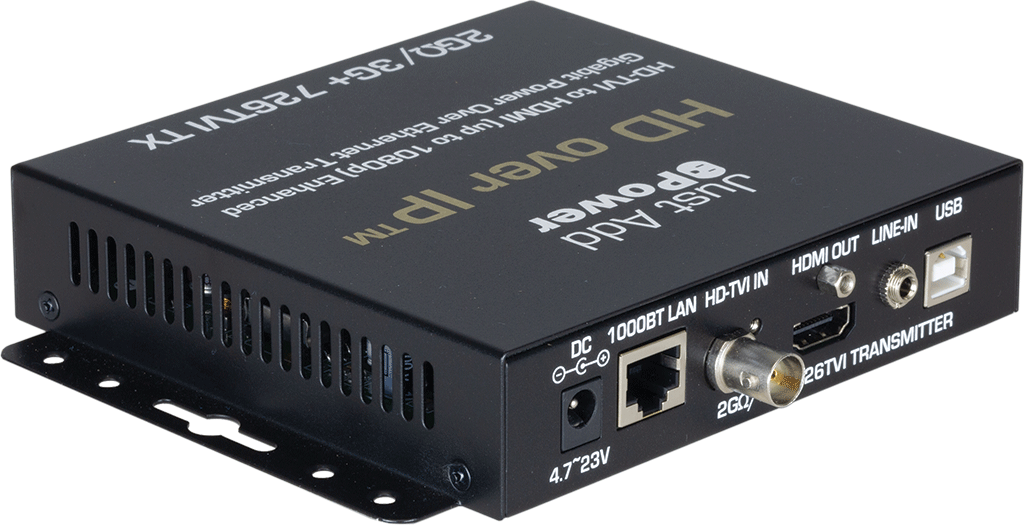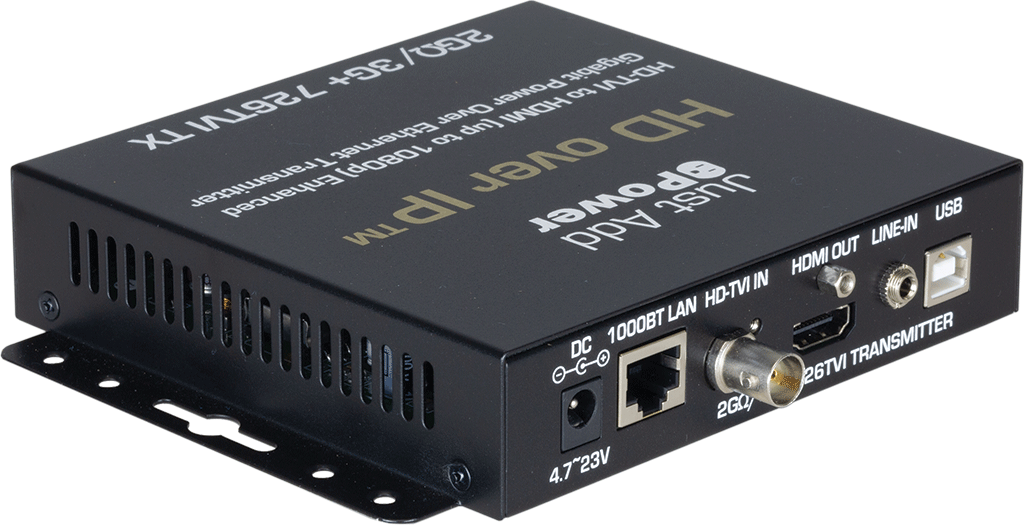 LARGO, Fla. — Just Add Power (J+P), a leader in Ultra HD over IP video distribution, announced the release of its 726TVI 2GΩ/3G+ TVI Power over Ethernet (PoE) transmitter. Making its debut at Integrated Systems Europe (ISE) 2019 in booth 1-N110, the transmitter allows integrators to add HD-TVI sources to a 4K system cost-effectively.
"HD-TVI sources such as security cameras and DVRs are increasingly finding a place in today's 4K video distribution systems, and integrators have been asking for a solution to incorporate them without the added expense or design complexity of a converter," said Taft Stricklin, sales team manager at Just Add Power. "Providing integrators with more flexibility, the latest addition to our ever-expanding 4K platform is specifically designed to meet this need."
The new 726TVI 2GΩ/3G+ TVI transmitter adds TVI support to Just Add Power's 3G HD over IP system. Eliminating the need for a TVI-HDMI converter in the IP video distribution chain, integrators have the flexibility to add an HD-TVI source to their 4K infrastructure. Features include line-in for custom audio embedding, local HDMI pass-through, and USB 2.0 for pass-through camera control. Video image capabilities include push, pull, and pop for onscreen customization. As with all models in the J+P lineup, the 2GΩ/3G+ TVI solution integrates seamlessly with any generation of the company's products, allowing integrators to build a future-proof infrastructure that suits any application requirement.
More information is available at www.justaddpower.com.
Follow Just Add Power:
Facebook: Facebook.com/JustAddPower
Twitter: Twitter.com/JustAddPower
YouTube: Youtube.com/JustAddPower