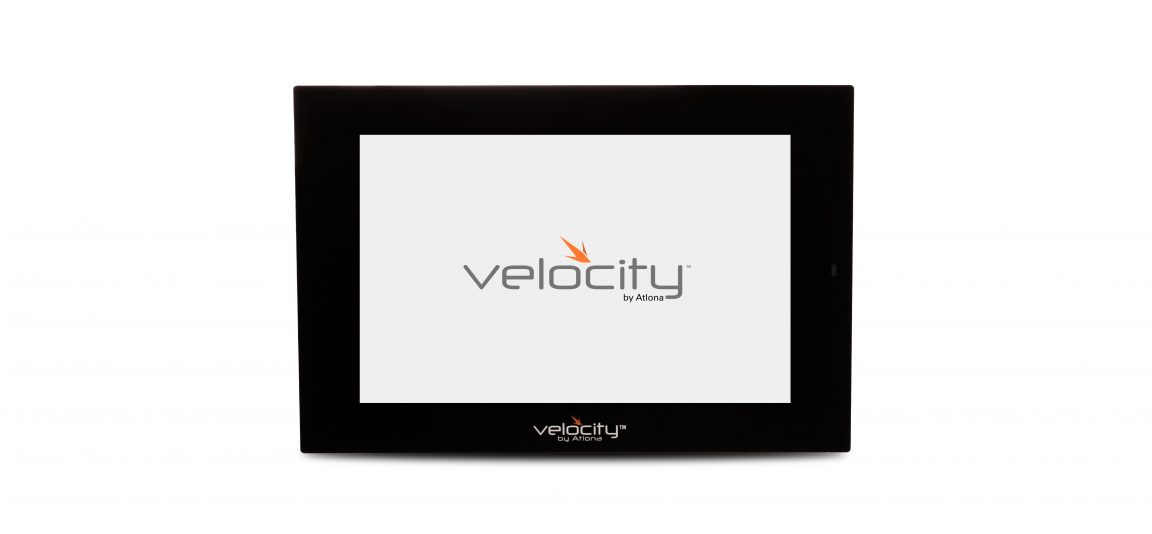 Atlona Advances IP-based AV Control with Velocity 1.5 Upgrade
New version delivers breakthroughs in user interface customization and video wall operation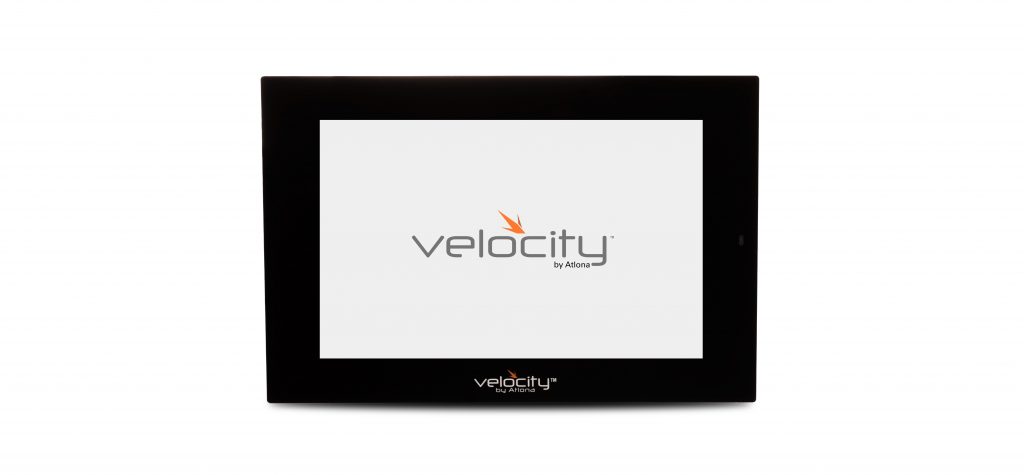 SAN JOSE, Calif. – AV collaboration and control innovator Atlona, a Panduit company, today unveiled a significant new software upgrade for the company's award-winning Velocity™ IP-based AV control and management platform. Taking Velocity's mantra of "Simplified AV Control" to a new level, version 1.5 enables integrator to create fully-customized graphical user interfaces from the ground up while adding new flexibility to video wall operation for end users. These enhancements are available to all Velocity system owners at no additional cost.
"Velocity has earned raves for enabling integrators to quickly and efficiently deploy AV systems with remarkably intuitive user control," said David Shamir, director of product management, Atlona. "With version 1.5, we're taking this even further by allowing them to easily create their own bespoke, graphical interfaces tailored to the exact needs of each of their clients. Meanwhile, the new video wall enhancements give users of Velocity and OmniStream much greater control over their video walls while maintaining our hallmark operational simplicity."
Custom Interface Creation
Complementing Velocity's time-saving ability to automatically generate intuitive, graphical AV control interfaces from layout templates, version 1.5 enables integrators and designers to create custom GUI pages from scratch for Atlona's 5.5" AT-VTP-550 and 8" AT-VTP-800 Velocity touch panels, as well as mobile devices and desktop browsers. The new GUI creation tool allows precise, drag-and-drop placement of buttons, icons, text labels, audio slider controls and images through intuitive mouse or touchscreen interactions, enabling rapid development of control interfaces uniquely geared to the operational needs of the specific application and end user.
Buttons, labels and icons can be configured to trigger specific AV device functions or pre-programmed macros when touched, or for navigation between additional custom GUI pages. Variables can be assigned to interface elements, enabling dynamic interactions such as visual status updates whenever specified functions – for example, AV source selection – are triggered. AV system control events including macros, device commands and variable states can also be initiated in sequence from the GUI based on conditional logic (including "if," "then," and "else" branching), empowering interface creators to support sophisticated control scenarios.
Dynamic Video Wall Configuration
Video walls have traditionally been complex to set up and operate, requiring the AV integrator or technician to do all programming beforehand and provide the end user with preconfigured video wall presets for operators to choose between. The presets tie specific AV sources to defined regions on the video wall, with each region comprising one or more displays. While this approach simplifies operation, the end user has minimal flexibility in configuring the video presentation. At the same time, offering unrestricted video wall configuration capabilities to customers usually makes operation too complex for users without specialized expertise.
Velocity 1.5 unshackles users from these limits for video walls powered by OmniStream, allowing both layout flexibility and very intuitive operation directly from the Velocity touch panel GUI.  Integrators can create presets defining regions of the video walls, but rather than linking each region to a specific AV source, it can be defined as a "drop zone" into which end users can dynamically assign any available source.
The graphical Velocity interface provides a visual representation of the video wall and its drop zones, onto which the user can drag and drop an AV source to immediately display it in that region of the wall. Additionally, users can intuitively operate the video wall interactively "on the fly", dragging across the GUI to define a region of one or more displays, and then dragging and dropping a source onto it.
Velocity 1.5 will make its public debut at next week's ISE 2019 show in Amsterdam in stand 5-U120. Hourly presentations by Atlona director of training and technical sales Ken Eagle will showcase how easy it is to configure an AV system with Velocity, incorporating other key Atlona solutions such as the OmniStream™ AV over IP family, BYOD-friendly AT-UHD-SW-510W 4K/UHD universal switcher, AT-HDVS-CAM PTZ conferencing camera and more.
The new Velocity 1.5 software release is available immediately, and includes many additional feature enhancements and updates.
For more information, please visit atlona.com and panduit.com.