Introducing 2inspireTM by Chroma-Q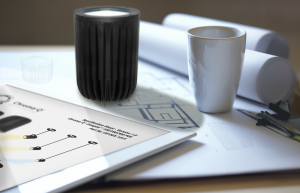 Chroma-Q®, a world-renowned brand of premium performance LED lighting solutions manufactured in North America, is pleased to introduce their all-new 2inspireTM family.
The 2inspireTM family delivers truly flexible lighting into any space quickly and efficiently. It is a compact, silent, bright fixture available in three sizes, with each installation luminaire delivering both studio-grade tuneable white light and pure theatrical quality colours.
The 2inspireTM family comprises three distinct models: the 2inspireTM 100, 200, and 300, boasting illumination outputs of 500 lumens, 1300 lumens, and 3000 lumens, respectively.
Each 2inspireTM requires just a single ethernet cable for both power and data, harnessing the most recent advancements in Power-over-Ethernet (PoE) technology. This Streamlines installation, minimising deployment costs, and maximising efficiency.
The new Chroma-Q Gen3 LED engine – designed, built, and calibrated in North America – comes from over 20 years of experience at the very cutting edge of LED technology.
It delivers 2,400K to 6,500K broadcast grade whites and pure theatrical colours using RGB, WW, and CW LEDs.
Fully convection-cooled, the 2inspireTM provides noiseless operation in even the most acoustically sensitive settings.
The ultra-high-speed LED driver system – up to 192kHz – ensures flicker-free performance, catering to the human eye and high-speed cameras alike.
A holistically designed accessory collection easily mounts each fixture – on a wall, as a pendant, in a ceiling, or from a yoke. With one source type, three sizes, four diffusion options, and over twenty accessories, there are hundreds of different physical configurations that can be quickly and easily adjusted on-site.
2inspireTM will make its North American debut during LDI from December 3-5, 2023, in Las Vegas. Visit A.C. Lighting Inc. in booth 319 for your personal demonstration of this innovative product. Register for free using VIP Code 10030. https://www.xpressreg.net/register/ldix1223/start.asp?sc=10030
Chroma-Q products are available in North America through A.C. Lighting Inc. For mor information, visit https://www.aclighting.com/chroma-q/.