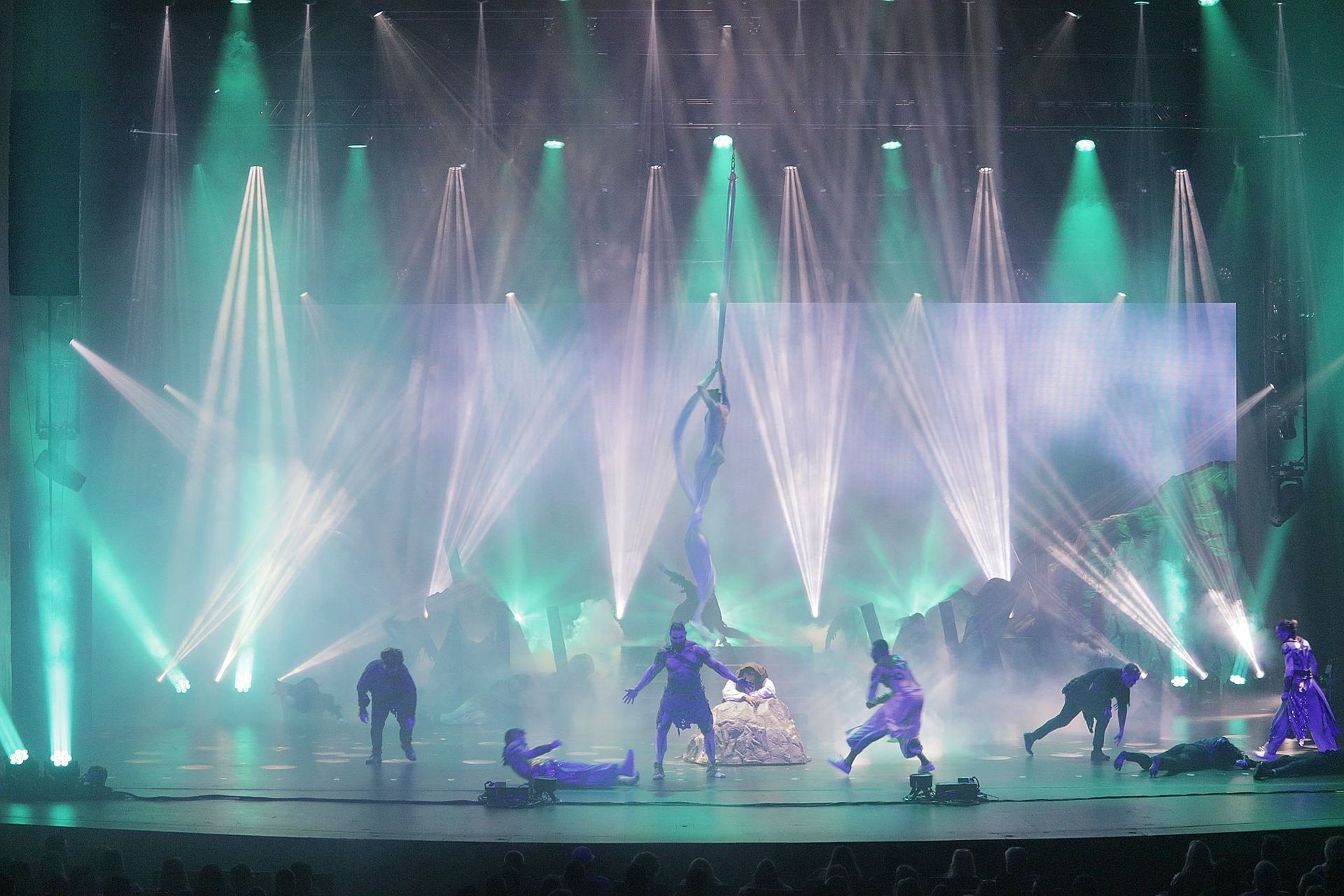 Illuminate Production Services (IPS) plays an integral role in creating the visual magic that is "The Thorn" and again this year enhanced the drama using a large package of Elation Professional lighting. Lighting Designer Caleb Franke of IPS uses the dynamic lighting to help sculpt the inspiring story while wowing audiences with a variety of visual effects.
Passion of the Christ meets Cirque du Soleil
"The Thorn" is a modern day Passion play, a theatrical depiction of the life and death of Jesus, yet with a modern touch. The immersive theatrical show combines modern dance, music, martial arts, aerial acrobatics, and emotionally powerful performances, with state-of-the-art lighting and visuals. The play is known for its stunning visual effects and has been staged yearly since 1998. The current 10-city tour launched on March 1 in Loveland, Colorado, and ends on April 8 in Miami. This year, IPS provided audio, video, lighting, staging and special FX for "The Thorn," their
10th year working with this incredible theatrical production. IPS Vice President of Design & Operations, Caleb Franke, served as lead lighting designer on the project. He comments, "This
show is often affectionately described as 'Passion of the Christ meets Cirque du Soleil' so it's truly a theatrical journey filled with moments ranging widely from subtle to celebratory. The Elation fixtures we use give us the dynamic range we need to help tell the story." Elation has featured in IPS's visual design for the show for many years.