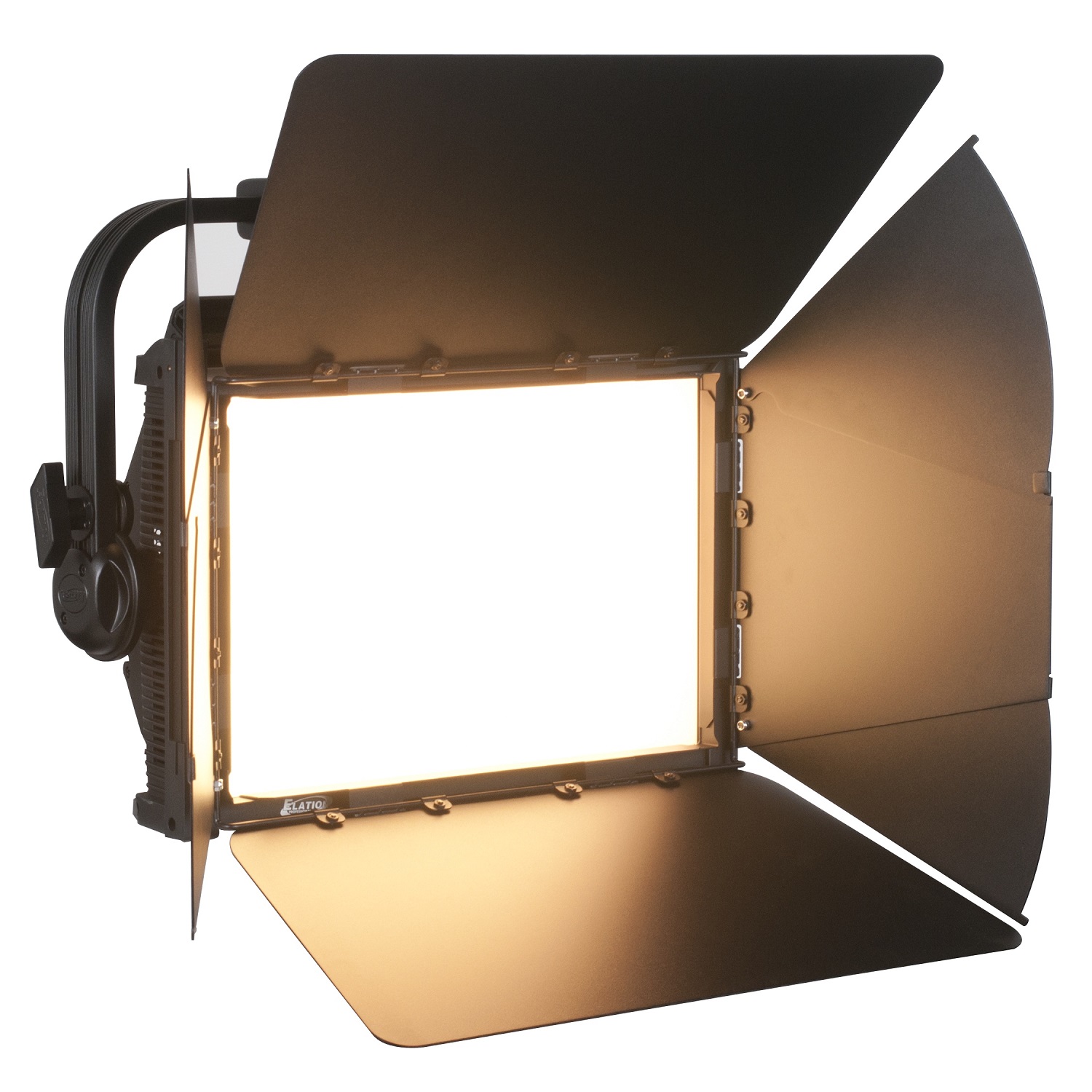 Elation Professional has added a full-color-spectrum soft light to its KL series (Key Light) of broadcast-quality LED luminaires, the KL Panel™. Optimized for the color temperature-adjustable requirements of film and television, it is an ideal key and fill light source for any situation requiring outstanding performance and color quality.
Broadcast environments require bright and highly variable lighting of very high quality. The KL Panel™ LED soft light delivers with superior output, precise color temperature control, full-spectrum color rendering and an even wash coverage. Using a highly-efficient 295W RGBW + Lime + Cyan LED Array, the KL Panel produces beautifully soft white or full-color washes up to 24,000 field lumens at a 100° half-peak angle.
Color reproduction is also of the highest quality with a CRI over 95 while color temperature is easily adjustable from 2,000 to 10,000K for a wide choice of variable color or white shade projections. Additional color tuning is possible through a green-shift adjustment and virtual gel library.