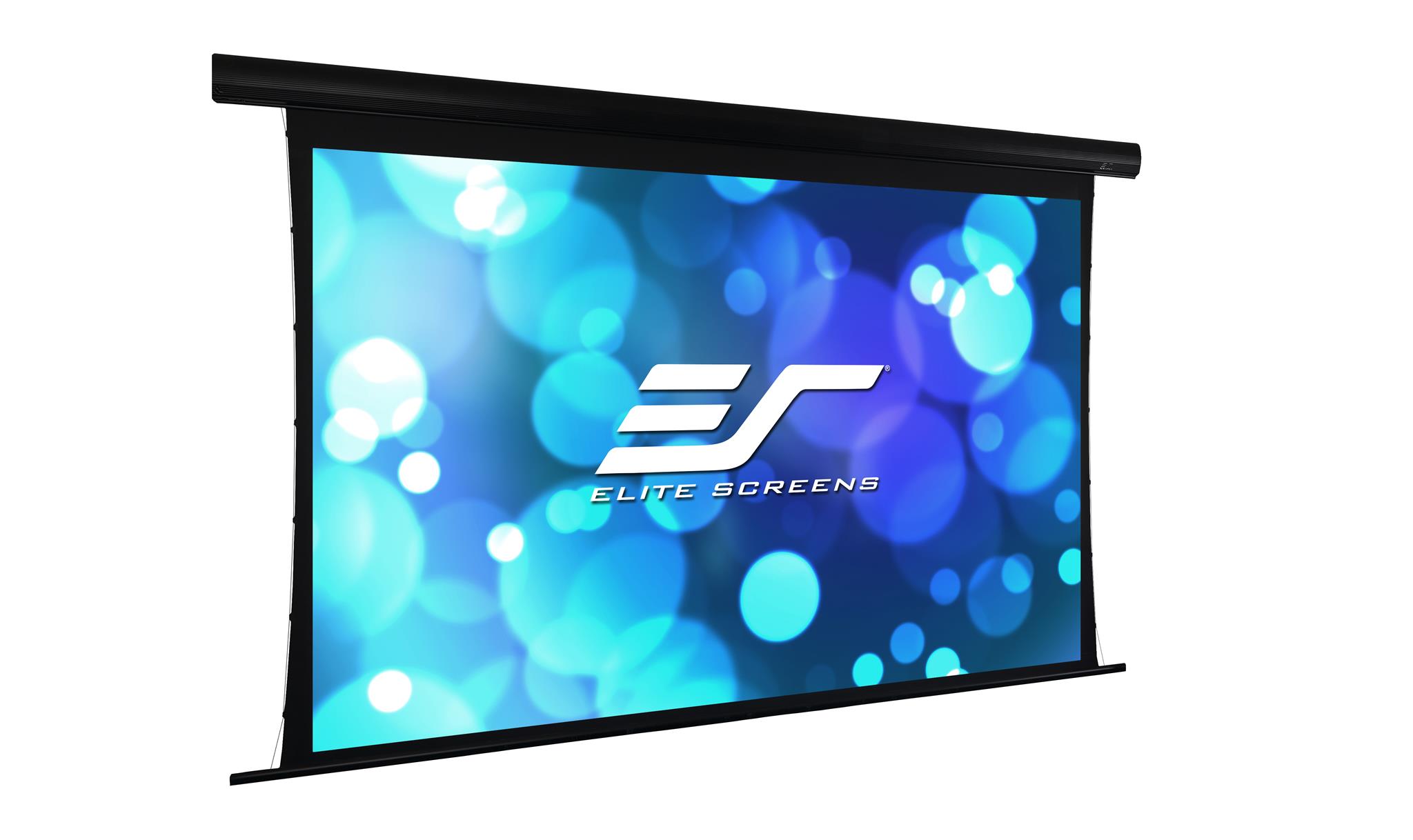 Elite Screens, Inc. an innovative company that specializes in quality projection screens, today announced the launch of its Yard Master Electric Tension, a 2-way electric projection screen that is IP33 rated for outdoor use. "Outdoor projection screens have a large place in residential or commercial applications already but this new variant brings a lot more versatility to the mix." said Dave Rodgers, Marketing Manager for Elite Screens. "This product is already rated for outdoor applications but now, it can accommodate either front or rear projection in addition to standard, short-throw or UST projectors."
The Yard Master Electric Tension is an outdoor electric projector screen designed for 2-way front or rear projection and is tab-tensioned for the uniform flatness required for use with Short-throw or UST 9ultra short throw) projectors.  Its sleek enameled weather resistant aluminum casing beautifully accessorizes your backyard, patio, pool deck, or anywhere a gathering for evening movie time is appropriate.  The components are made from rustproof materials that stand up to the elements.   This includes the housing, its ETL and CE certified electronic motor, roller tube, brackets, handle, weight bar, and floating wall/ceiling brackets.  The floating brackets enable the installer to have a perfectly centered installation, in either a wall or ceiling mounted configuration.  The rising and lowering mechanism is controlled by a radio frequency remote that commands a fast-acting tubular motor with its superior lifting capability. The product arrives with all its accessories, fully assembled and ready to install.
Its WraithVeil Dual "Dual" or "2-way" 0.8 gain material provides superb image clarity while projecting from in-front or behind and its ability to work with standard, short throw, or UST (ultra-short throw) projectors makes it a must for outdoor home or commercial video applications. It is ideal for nighttime movie presentations.  Its 4K Ultra HD and Active 3D Ready material accommodates the highest performance projectors with an optimal viewing angle of 150° from either end. Additional aesthetics include black borders that enhance perceived contrast while negating projection over scan.
Product Availability
The Yard Master Electric Tension is available through the Consumer Electronics Sales Channels.  This includes online as well as brick & mortar facilities for the specific use in outdoor applications.  Sizes range from 100-150" and are formatted in a 16:9 aspect ratio.  It carries a 2-year manufacturer's warranty with an ENR-G 3-year warranty program for Educational, Non-profit, Religious and Government/Military organizations.