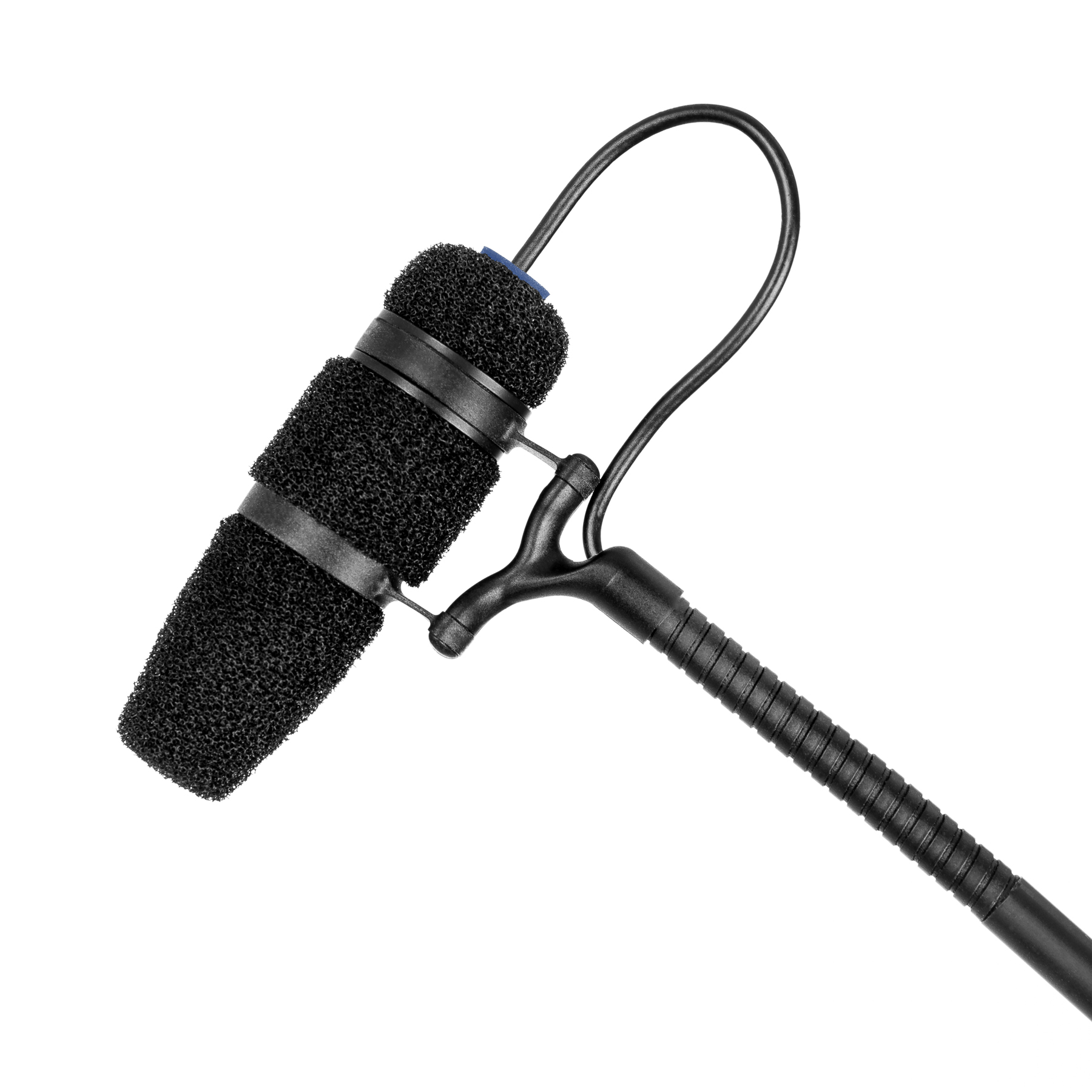 ORLANDO, SEPTEMBER 5, 2019 – DPA Microphones is featuring its latest microphone offerings at WFX 2019 (Booth 735), which includes the newly released 2028 Vocal and 4097 CORE Supercardioid Choir Microphones. The newest DPA additions have been expertly designed with the same sonic character as the company's other mics to meet the high standards that users have come to expect from the brand's solutions.
"We put a great deal of time into designing both of these microphones, which offer high-quality audio at an affordable price-point to meet the needs of churches of all sizes; and we're excited to showcase them at WFX 2019," says Alan Johnson, U.S. HOW sales manager, DPA Microphones. "Our 4097 is a sleek and elegant choir microphone that is smaller than other mics of its kind. It features our revolutionary CORE by DPA amplifier technology, which means a clear sound is achieved every time as it lowers the distortion and expands the dynamic range. The 2028 has been cohesively designed to provide the same amazing sound as our flagship d:facto™ 4018 VL handheld mic and, similarly, has been optimized to fit the unique challenges of live performance. We look forward to sharing these solutions at WFX this year."
Ideal for house of worship and choir applications, the 4097 Choir Mic provides the same sonic qualities as the brand's 4099 CORE Instrument Microphone, but was designed specifically to capture dynamic choir sound. Configured with a MicroDot connector and a DPA adapter for wired or wireless use, the 4097 offers great flexibility on stage when there are multiple uses of the same space. Furthermore, the 4097 uses a triple shock-mount system to ensure that rumble caused by movement on the stage is damped effectively – at a level that is not seen before in mics of this class.
Additionally, the new 4097 Choir Mic features DPA's famous flat off-axis supercardioid pattern and, like all DPA microphones, has been designed to be one of the most natural-sounding solutions available. As a result, the microphone has a very high-gain-before-feedback. Due to the off-axis characteristic for which DPA is renowned, the 4097 makes the entire choir sound natural – not just on axis – but from all angles. It also makes using multiple mics on the choir easy for the sound engineer as he can easily mix the various parts of the choir and blend it all together without having to fight the artifacts created from uneven mic pattern pick-up.
Perfect for everyone from indie artists to international touring singers, DPA's new 2028 mic is ideally suited for live stage performances, broadcast and pro AV applications. As with the 4097, the 2028 delivers the same sonic qualities as DPA's other great solutions. Additionally, it was designed to need little to no EQ to sound as though you are standing next to the singer. This allows the artist to hone-in on their vocals as if not using a microphone, creating a better performance and putting less strain on their voice. In addition, the transparency of the 2028 allows engineers to spend time shaping the sound rather than covering up issues caused by artifacts.
The 2028 also features a brand-new fixed-position capsule, as well as a specially designed shock-mount and pop filter. It exhibits a supercardioid polar pattern, with the famous DPA uniform off-axis response. This gives the microphone a very high-gain-before-feedback and makes it easier to handle bleed from other instruments in close proximity, picking up sound in a natural way.
Attendees of WFX 2019 will have the opportunity to win one of DPA's new 2028 microphones via a raffle at the company's stand. Be sure to stop by Booth 735 to enter for your chance to win.
For more information, please visit www.dpamicrophones.com.
Follow DPA Microphones:
Facebook: @DPAmicrophones
Twitter: @DPAmicrophones
LinkedIn: DPA Microphones A/S
Instagram: dpa_microphones
Youtube: DPAmicrophones