Vue Audiotechnik al-4 Line Array System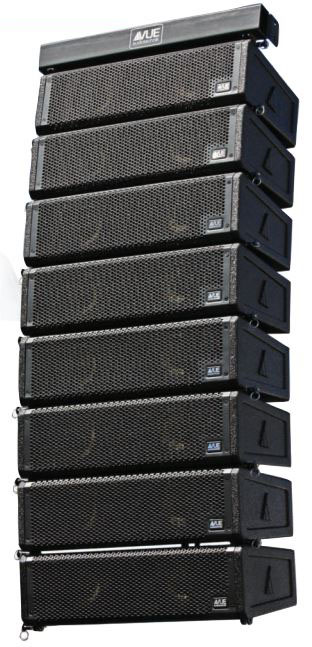 Sometimes, you just know. In our case, we knew about two years ago that our audio system had to go. Our church, New Community Church of Vista, CA, meetsin a twenty-five-year-old building with an unusual layout. Seating about 600, it accomplishes this with a huge balcony that juts out over halfway into the lower level. Line of sight is already an issue with people in the balcony, but we also have audio challenges. Our old system was old, tired, rundown and cranky. It had virtually no high frequency response, which gave us a muddy mid-range for everything coming out of the
speakers. Every Sunday, all our talents and efforts would be wasted and hampered by a mediocre audio system being held together by duct tape, baling wire and intercessory (sometimes imprecatory) prayer.
With a weekly attendance of about 400 souls, we take our presentation very seriously. Our church was founded in 1926, and we've been in our current building for about 25 years. In fact, our walls and stage even hide an old pipe organ. While our sound system wasn't as old as the pipeorgan, it was definitely time to bid it goodnight. Once we were finally ready and able to upgrade, we went forth with caution. We spent about a year researching, and my experience in larger churches aided us in finding the right fit for our congregation and unique auditorium layout. Our team travelled around demoing the big-name manufacturers, hoping to get a discount on a used system. These mega systems shook the walls around us with decibels and massive SPL, but they were way more than we needed. What we really needed was something that would bring clarity to our audio experience and help engage people more effectively by removing the distraction of muddled sound.
After all the research we did, we finally settled on boutique manufacturer, VUE Audiotechnik. VUE Audiotechnik did the integration along with their partner Essex Sound. They did a fantastic job on the install and have been back several times since then to work on a few issues that needed to be addressed. We ended up with the VUE al-4 small format line arrays with eight speakers per side and two as-215 subwoofers. They also included a wide dispersion filter on our speakers to accommodate our out-of-the-ordinary auditorium shape and size. Another advantage we found with purchasing VUE Audiotechnik was the system cost less than comparable systems from more well-known brands.
The al-4 cabinets consist of dual 4" Kevlar/ Neodymium woofers and a Truextent beryllium diaphragm. They offer onboard networking with SystemVUE control, as well as Dante Audio networking. The as-215 subs combine two 15" woofers into one box. The low frequency response rate is 38 Hz. They feature built-in handles, stacking skids and pole mount options.
The results were instantaneous and phenomenal. Of course, our worship team could tell a big difference immediately, but we also had congregation members asking us what had changed. We have plenty of volume, but it's not overwhelming everyone with massive SPL. The presence is incredibly different and better, which makes our people feel more immersed and connected to the service.
With our old system, we could always see a difference between the audience on the floor and the audience in the balcony. The difference in sound made the balcony attendees much less engaged with the music. Now with our improvements, we're seeing a more uniform engagement throughout the auditorium.
Getting used to the new system was an easy adjustment. Probably the biggest hurdle we had to overcome was just tracking down and addressing some new audio hot spots.
We also opted to wire everything in stereo which works really well in our wide room. Everything we do is aimed at reaching our audience where they're stand getting them engaged in the service. Along with the music, we want people engaged with our sermon as well. Whether it's myself or my co-pastor Derek preaching, we want people tuned in and focused on the Word. To aid in this, we invested in new microphones at the same time and settled on Shure KSM9 condenser mics that bring out the best in spoken word. For our drums, we opted for Sennheiser mics.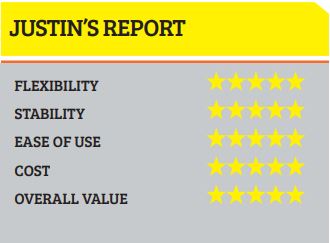 Now that all has been said and done with our upgrade and we've lived with it for about a year, we can confirm that we made a great decision. We're thrilled with the results, and we couldn't be happier with our selection.
JUSTIN HOEPPNER IS THE CO-LEAD PASTOR AT NEW COMMUNITY CHURCH IN SAN DIEGO, CALIFORNIA. HE HAS BEEN A WORSHIP LEADER AND PASTOR FOR 20 YEARS.