by Joni Tapp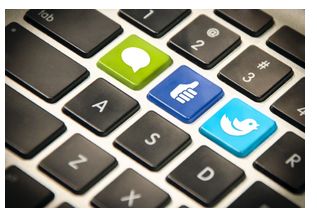 December 12, 2012
When it comes to social media and ministry, it's safe to say that every house of worship, no matter how large or small, needs to be on it. Today's society is an online one, and a majority of communicating and relating is now done via social media. When you used to call or even email a friend, you now post on their Facebook wall. When you used to text a friend, you now send them a tweet. When you used to email photos, you now simply upload them to Instagram (where they are automatically shared to Facebook!) for all to enjoy. So if a house of worship is not on social media, they are missing out on perhaps the most-used method of communication in today's world.
However, it can be tricky. A church needs to have its own user account for all of these, not just the personal account of the pastor. Then if it's a large church, each ministry should probably have its own account, too. So you may have one minister trying to manage his own personal accounts, plus the church's main account, plus the account for his specific ministry. And that's on Twitter, Facebook, Pinterest, Google+, Instagram, etc. Wow, that's a lot of accounts for one person to manage – he may not be able to even remember all the passwords!
Thankfully, there is help that can make it very simple for one person to manage multiple accounts on multiple sites all in one place, and these are called social media aggregators. They are websites (that usually also have an app) where you can input your login information and it gathers the feeds from all your social media accounts and sites, allowing you to view them all without having to login and logout each time. They also allow you to post to multiple accounts at once, which sure simplifies big announcements! Many of them also have unique features that make them perfect. So in this article, the ROAR social media team has outlined a few of their favorite aggregators, and you can try them out to see which one works best for you. Below are our four favorite aggregators, in no particular order:
HootSuite
HootSuite is a web-based program that is easy to use and versatile for all your needs. It allows you to organize multiple accounts from Twitter, Facebook, Google+, LinkedIn, foursquare, WordPress, MySpace, and mixi. It is organized by tabs along the top, which allow you to easily switch back and forth between the accounts you're viewing. It allows you to post to multiple accounts (and Facebook pages you run) at the same time, as well as scheduling posts an unlimited amount of time in advance. It will shorten links for you, as well as hosting the photos you want to upload and share. We love that it allows you to customize what you view for each account. For example, for one Twitter account, you can have columns for Sent Tweets, Mentions, Scheduled Tweets, Direct Messages Received, Direct Messages Sent, Home Feed (the tweets of everybody you follow), plus you can customize columns to show you only the tweets of a specific list or user or hashtag or keyword. This just makes information so much easier to find than even on the Twitter site itself. And there is a free app that allows you the same features on your mobile device. All these great features are with the free version. You can pay for a Pro Account ($9.99/month) that will allow multiple users to share an account, as well as enhanced analytics features.
TweetDeck
TweetDeck is very similar in features to HootSuite except it is a downloadable program rather than web-based. Really this just depends on your personal preference of which you like better. One important thing to note about TweetDeck is that it is owned by Twitter, which means that it will never have problems keeping up with Twitter's changing API the way some other aggregators might; you should never have access problems with TweetDeck.
Sprout Social
Sprout Social is extremely easy to use, and one of it's greatest features is the advanced analytics. You can easily create reports automatically, including the company logo, stats, graphs, engagement & influence scores, etc. Although it's not free ($39/month), this is probably the best tool for all-around brand management, best for large teams and organizations.
Flipboard
Flipboard is a whole different take on aggregation. It is mobile-only apps that draw together not only all your social media feeds, but also your favorite RSS blog feeds, and it puts them together in a visually beautiful magazine-style format. So you're flipping pages to "read" your social media content as if you were reading a book or magazine on your mobile device. It sorts through your social media content to discover what would be most of interest to you, so you won't see everything in your feeds, but you will see the most important stuff. It also has a feature where it will find other content similar to what you like, and so it is very useful to quickly sort through what pertains to your field and interests. Besides reading content, you can also use the Flipboard app to post to your accounts and be interactive with likes, comments, shares, and more. In our opinion, Flipboard is a great option for personal use rather than for large organizational use.
These four aggregators are ones that our ROAR team recommend, but even so there are still plenty of others out there that will offer similar functionality. A lot of choosing one just depends on personal preference regarding how it looks and how to work it. We recommend just trying a couple until you find one that feels right to you. Regardless of which one you choose, using an aggregator can really simplify your social media experience.
Joni Tapp is with ROAR, http://www.roar.pro. ROAR's mission is to help churches and non-profits communicate their passion and message clearly to their audience via multi-platform mobile apps and social media consulting.