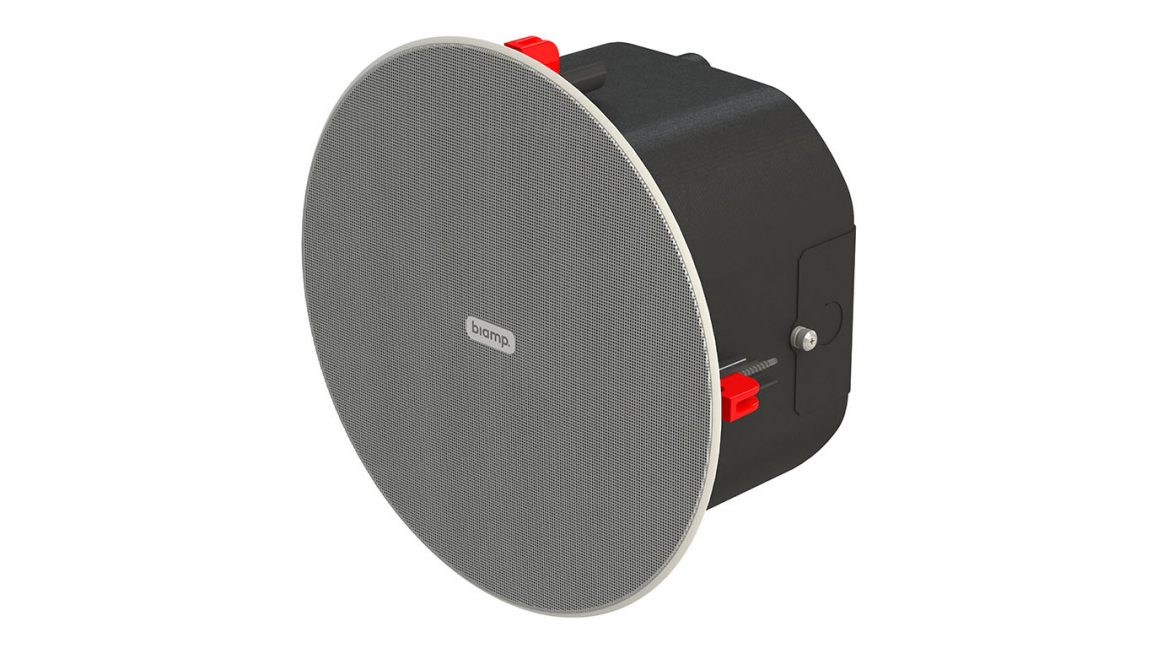 New desono Conferencing Speakers Extend Biamp Audio Quality and Design in the Conference Room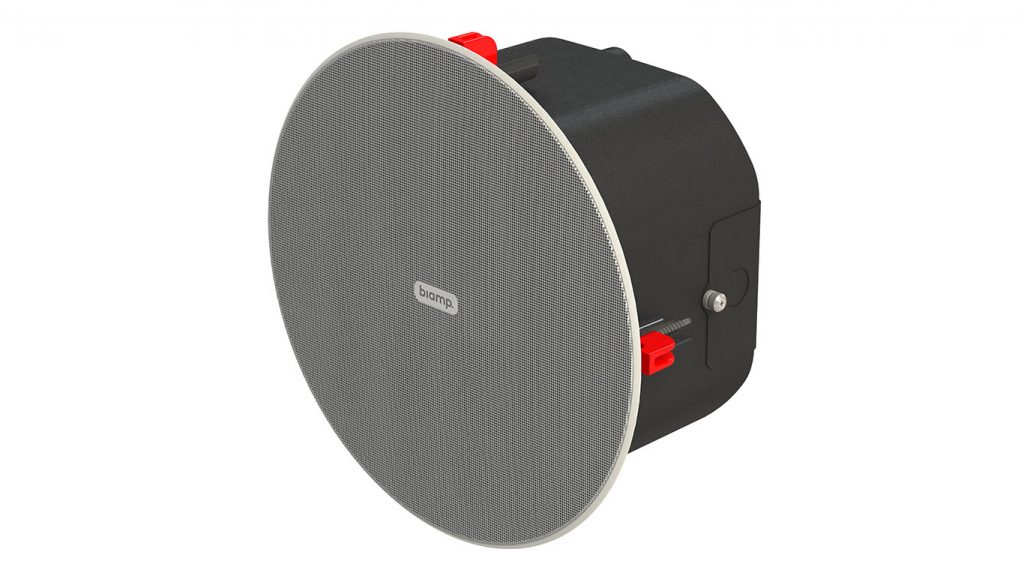 AMSTERDAM — Fulfilling its commitment to bring extraordinary audio experiences to all conference rooms, at ISE 2019 (Stand 3-B120) Biamp introduces its new desono™ line of conferencing speakers with an optional AMP-450BP backpack amplifier, delivering best-in-class audio and the easiest possible installation experience for integrators. The desono C-IC6 conferencing speakers incorporate helpful design features like termination-free connections using standard category cables, an easy-to-mount removable magnetic grill, and acoustic performance tailored for superior speech reproduction, making them ideally suited for conference rooms.
"As a conference room system industry leader, we know how to develop integrated conferencing solutions, from microphones and processors to PoE+ amps and Bluetooth® streaming audio," said Joe Andrulis, executive vice president of corporate development at Biamp. "It's only natural for us to develop conferencing-specific speakers that ensure extraordinary audio quality and a simple a reliable installation experience to these important spaces. Our customers can be assured there's Biamp quality through the entire audio signal path."
Accompanying the desono speakers is the optional PoE+ AMP-450BP amplifier that mounts cleanly onto the back of the speaker — eliminating the need for multiple cable runs back to the rack. Each backpack amp powers up to seven additional desono speakers via category cable, creating a 100 percent termination-free installation, enabling a structured cabling crew to complete the entire above-ceiling audio rough-in for a conference room.
Adding to the simplest installation possible, the desono family of speakers feature dual RJ-45 ports for daisy chaining and standard 4-pin euroblock connectors providing additional flexibility for projects that utilize traditional speaker wiring. The AMP-450BP amplifier is designed with multiple mounting options and can be backpacked onto the speaker, mounted to a wall, or suspended from a Biamp tile bridge.
Biamp's combination of a termination-free solution, elegant industrial design, advanced Beamtracking™ technology, and integration of the entire audio signal path — from microphone to speaker — ensures that Tesira conference rooms sound better, look better, and are easier to install than any other system. The addition of the powerful SageVue® management tool makes monitoring and managing deployed systems a familiar and comfortable process for technology managers.
The new desono family of conferencing speakers and AMP-450BP amplifier will be available Q2 of 2019. More information on Biamp's full product portfolio is available at www.biamp.com.
Follow Biamp:
Linkedin: Linkedin.com/biamp
Twitter: Twitter.com/biamp
Facebook: Facebook.com/biamp 
Instagram: Instagram.com/biamp
Youtube: Youtube.com/biamp
Blog: Blog/biamp