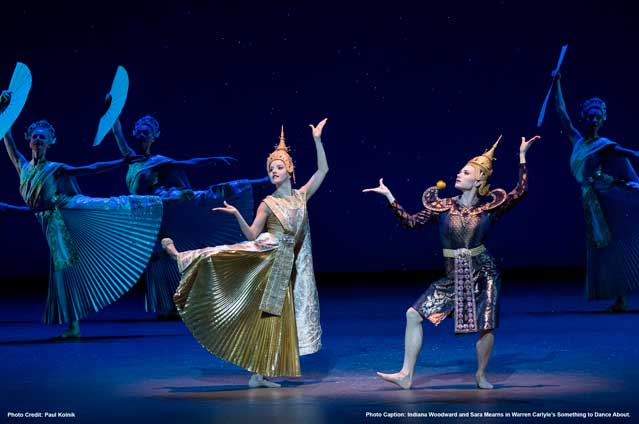 LD Mark Stanley Finds the Chroma-Q® Color Force II™ Luminaire the Right Fit for his Designs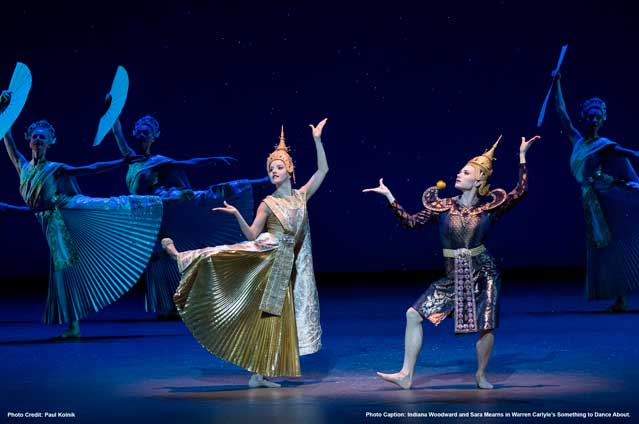 Toronto, ON, January 16, 2019 – Lighting Designer Mark Stanley's light plot for the New York City Ballet's premier of 'Something to Dance About, Jerome Robbins, Broadway at the Ballet', contained a number of the Chroma-Q® Color Force II™ LED battens. "I could never have done all those scenes, and been specific to them, with traditional three-color ground rows," Stanley says, "The Color Force IIs gave me flexibility and range."
'Something to Dance About' was a tribute to legendary choreographer, Jerome Robbins and showed the depth of Robbins' influence on dance. With direction and musical staging by Warren Carlyle, the production featured choreography by Robbins of song and dance selections drawn from nine landmark Broadway musicals. It included music selections from Broadway musicals by Leonard Bernstein, Jerry Bock, Morton Gould, Richard Rodgers, and Jule Styne. In addition to Stanley's lighting design, the creative team included Scenic Designer, Beowulf Boritt and Costume Designer, Toni-Leslie James.
Stanley, who is the resident lighting designer for the New York City Ballet, uses the Chroma-Q Color Force II luminaires for dance and opera projects. "I've been using the Color Forces at NYCB for over two years now," notes Stanley. "They are in about half a dozen ballets at this point. I first used them on a big gala where there were a number of new contemporary works on the single program. All of the pieces were back-to-back with only a pause; no intermission and also the style of the pieces required a wide variety of colors. Without the ability to change colors in the ground row manually—as we would with an intermission—I needed to have something that I could just mix color with for the whole evening; whenever I needed it. The Color Forces let me do that and I have used them on a number of projects since."
When selecting LED batten luminaires to include in his designs the Color Force II fixtures in particular are high on his list for their features and benefits. "LED battens are really useful for lighting cycs, both from a design point of view and from a logistics point of view," he states. "And the Color Forces are certainly really strong contenders for great cyc lighting. In the dance world, a cyc is often the only scenery, so you need to have something that is even. The Color Force II really fits everything that I'm looking for in a cyc light. They have great coverage up and down the cyc; they have a lot of punch and the color is really good. When you understand how you want to use them, and how you will cue them, they can be a really, really valuable tool."
Being able to get a wide range of colors, including pastels is important for Stanley's designs and he finds he gets those options from the Color Force IIs. "I can pick really good pastel colors out of the unit," he explains. "I have no problem getting any color I want out of them. They really do color very well and there's great color consistency between units."
In addition to the range of colors and the even and powerful output, other features Stanley appreciates about the Color Force II include its lens. "I love the split lens on the unit and the fact that there's a wide side and a narrow side to the lens," he comments. "Though, I confess, I don't always use them the way they were intended; sometimes there's an application where it's better to flip it around, so having that flexibility is really nice. I also like that they are lightweight. In terms of our repertory situation at New York City Ballet, the Color Force IIs really do fit the bill."
In addition to cyc lighting applications, Stanley has deployed Color Force IIs in other methods when solving lighting challenges. "I've used them as side lighting from the booms," describes Stanley. I did that for 'The Rake's Progress' at Boston Lyric Opera. I thought that was a very interesting use of them and it worked really well. I've also used the Color Forces as footlights; they're great footlights. They really tone the scenery. And I don't have to run them very high to get the color out of them that I need. I've used them in a lot of different places; they are a really exciting tool. I used them for a contemporary ballet company in Philadelphia that I work with – BalletX – and we did a whole rainbow chase on the backdrop during a tribute to the '80s. That was fun!"
Stanley is already working on designing a new project where he hopes to use the Color Force IIs as a part of his light plot. "I'm just sitting at my drafting table right now, designing an opera being produced in January for Utah Opera," comments Stanley. "We're doing a new production of 'The Little Prince', and I definitely expect to use them for that. This opera has a lot of different places that we have to take the stage, so we're going to need the range that the Color Force IIs have to get me through that."
For more information, please visit www.chroma-q.com.