HoverCam to Unveil Pilot S Digital Teaching Station Powered by Qualcomm QCS8210 at InfoComm 2021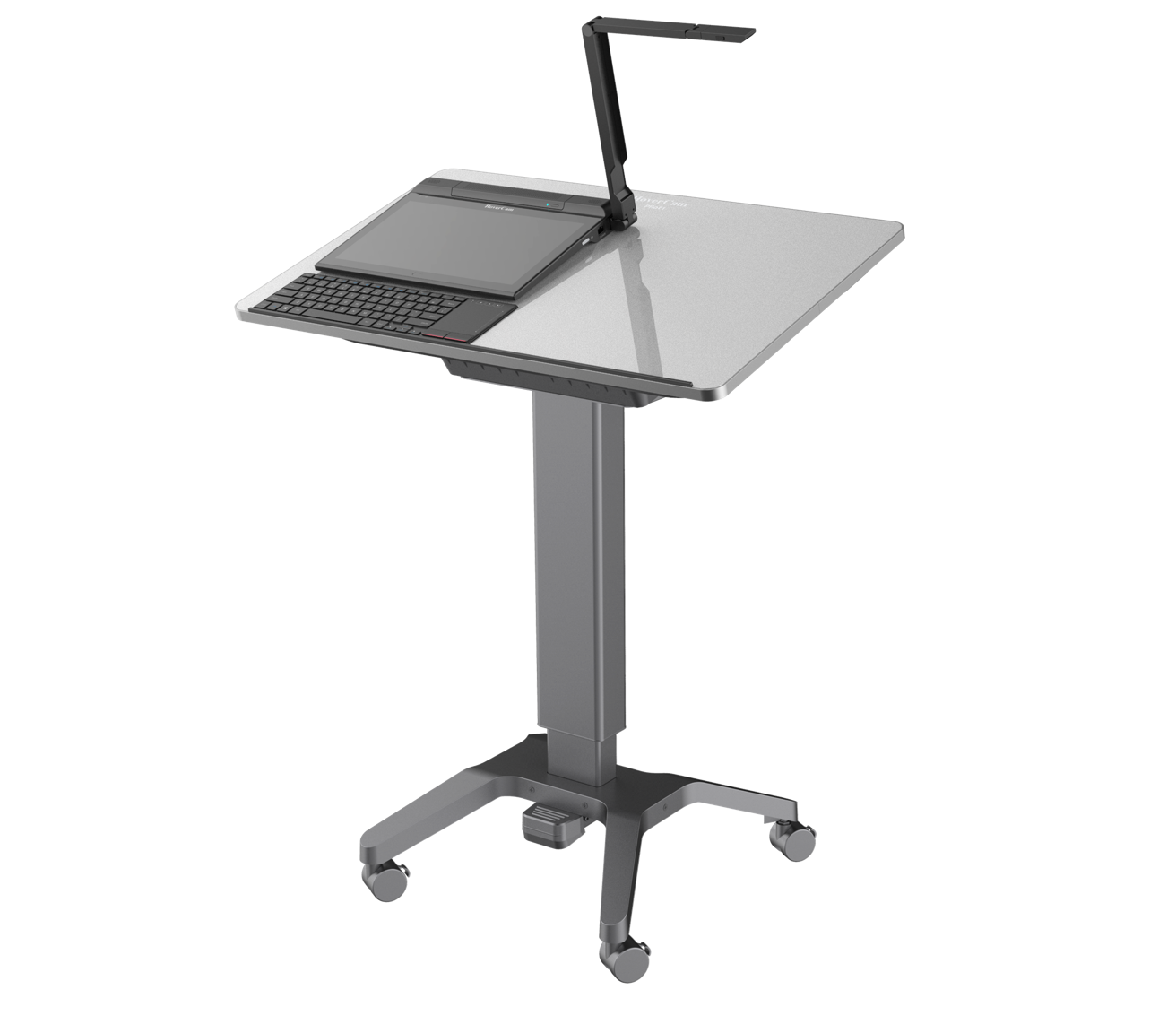 Pathway Innovations Inc, an innovative technology leader in the education and enterprise markets, announced that its revolutionary HoverCam Pilot S will be on display for the first time at InfoComm 2021. Improving on its predecessor, the award-winning Pilot X, the Pilot S is powered by the Qualcomm® QCS8210 System-on-Chip (SoC), which helps the new solution deliver a longer battery life, quieter operation, and improved performance, in addition to support for Windows 11.
Designed to drive engagement through presenter mobility, the new mobile device combines every essential classroom technology into one convenient, wireless station that replaces the traditionally messy AV cart. The Pilot S eliminates cables and mobility challenges by combining a 13″ Windows tablet computer, wireless 4K HDMI connectivity, embedded microphone, and a foldout document camera.
"Like the original Pilot X, Pilot S provides presenters and educators with everything they need to take instruction fully into the 21st century," said Ji Shen, CEO of Pathway. "This new device powered by the Qualcomm QCS8210 SoC takes mobile performance up a notch, allowing HoverCam to finally expand into the enterprise market with faster, quieter, long-lasting battery life. Pilot S is the culmination of state-of-the-art interactive technology that unshackles presenters from their podiums, leading to more opportunities for moments of spontaneous engagement with their audiences."
"Through Qualcomm Technologies' streamlined Education as a Service offering via the Qualcomm® IoT Services Suite, HoverCam plays an integral role in bringing its next-generation products to enable smart classrooms and hybrid learning settings," said Ashok Tipirneni, director and head of platform product management for Smart Cities, Qualcomm Technologies Inc. "We are proud to work with HoverCam to drive innovation and enable modern, connected classrooms, driving digital equity for global students and educators."
Pilot S features a Windows 10 tablet with a 13″ multi-touch screen, which can be undocked to allow presenters to move around the room without leaving their computer behind. The tablet also features HoverCam's award-winning 4K, 13-megapixel document camera that cleverly folds out. In addition, a built-in wireless HDMI transmitter and receiver beams the tablet's image to any interactive flat panel, projector, or display in resolutions up to 4K, eliminating tripping hazards and setup of cables. The software suite enables interactive whiteboarding and annotations for lesson recording and collaboration. The notes, annotations, video, and audio of every lesson, presentation, virtual meeting, and scrum session are captured perfectly in real time for attendees to access anytime and from any device.
In addition to the Pilot S, InfoComm attendees will also be introduced to HoverCam's latest document cameras for the first time: the new value-packed, ultra-compact Spark II; and Duo, a dual-output HDMI and USB presentation device. Finally, visitors will get to experience the magic of eGlass, an illuminated, transparent lightboard with a built-in camera and sister product to the HoverCam line.
Pilot S, Spark II, and Duo will be on display alongside the eGlass transparent lightboard in eGlass/HoverCam Booth 3943 at InfoComm 2021, taking place Oct. 27-29 in Orlando, Florida.
More information on HoverCam and its full line of products is available at www.hovercam.com.