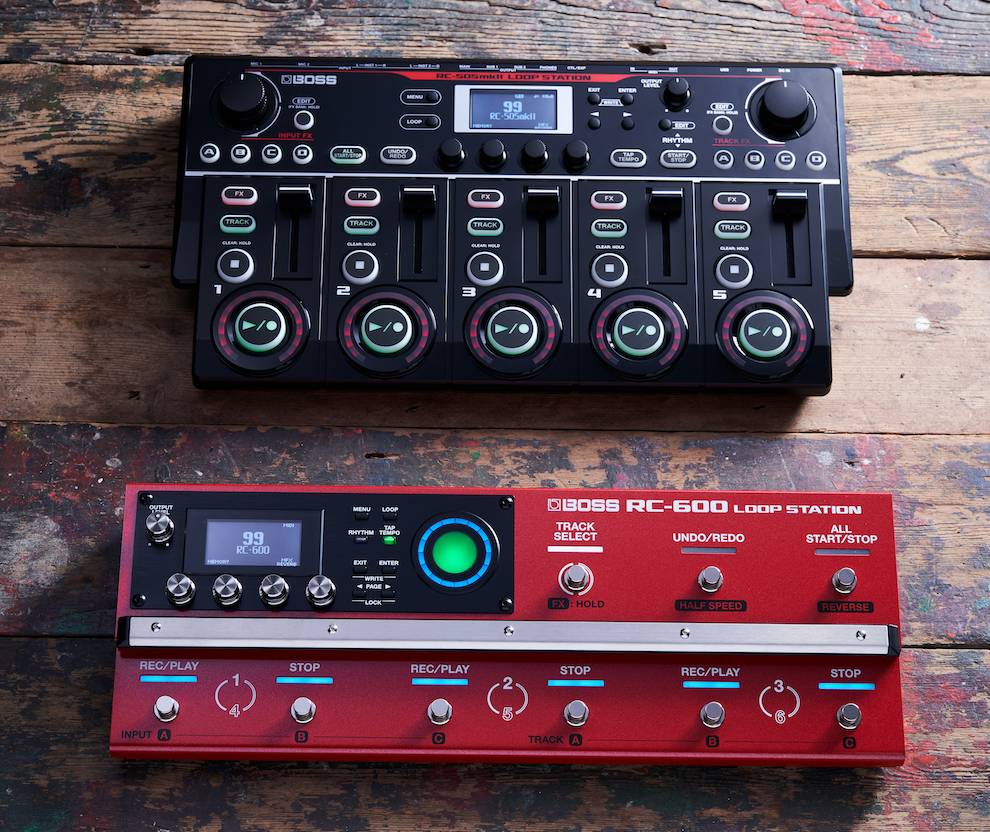 BOSS announces the RC-505mkII and RC-600, two new flagship models in the renowned Loop Station product lineup. The five-track RC-505mkII brings next-generation power and flexibility to the world's most popular tabletop looper, giving performers an expanded range of inspiring and customizable tools for hands-on music creation. The RC-600 takes floor-based looping where it's never gone before, offering six stereo tracks, advanced foot control, and highly configurable operation. Both new Loop Station models feature class-leading 32-bit sound, a massive onboard effects selection, built-in rhythms, versatile connectivity, external control support, and USB for interfacing with computers.
RC-505mkII Loop Station
Introduced in 2013, the tabletop RC-505 has been the go-to looper for beatboxers, vocalists, instrumentalists, and other looping artists around the world. The RC-505mkII retains everything that made the original so loved and adds a wealth of new features to make the looping experience even more creative and free flowing.