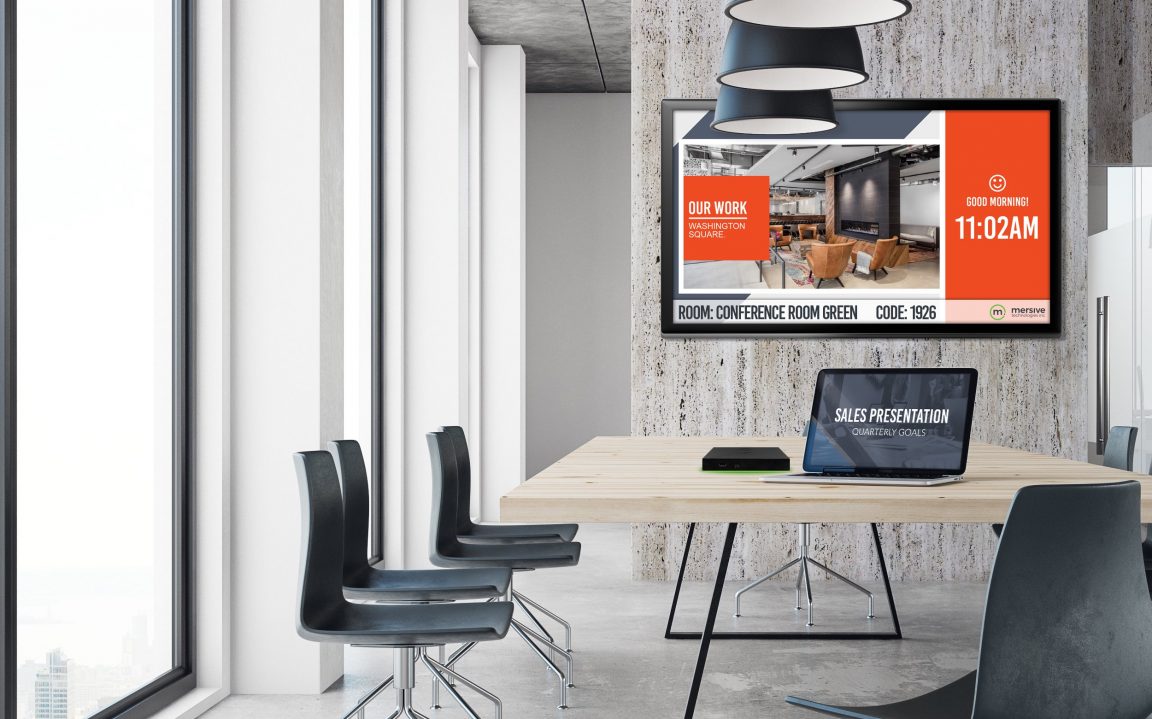 Carousel Digital Signage Elevates Corporate AV Strategy with Mersive Integration
Carousel will introduce support for Mersive Solstice at InfoComm to power digital signage content in meeting spaces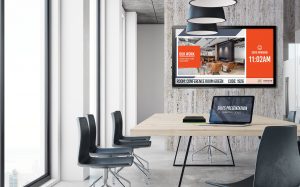 MINNEAPOLIS, MINNESOTA, May 13, 2019 – Carousel Digital Signage has added media player support for Mersive Solstice, allowing users to simplify the management of digital signage content in meeting spaces and other corporate AV environments. To be introduced at InfoComm 2019, this new integration brings the award-winning Carousel CMS to the Mersive platform, and amplifies the presence of digital signage within collaborative environments.
Carousel provides Solstice users a reliable toolset to output HTML-based signage content to Solstice-enabled displays in huddle rooms, conference rooms, lecture halls and even larger, divisible meeting spaces. Solstice users can efficiently manage displays and end points by leveraging screen-sharing capabilities to seamlessly switch between Carousel signage and other visual materials. This allows presenters to quickly incorporate company values, business wins, customer testimonials, and mission statements into important presentations.
The solution also enables huddle rooms and other meeting spaces to present compelling visual communications when displays are not inuse. This eliminates the "black rectangle" problem of idle displays, and creates a consistent user experience throughout the enterprise.
Carousel for Mersive Solstice bears similarities to Carousel Digital Signage's highly successful K-12 application for Apple TV, which integrates their back-end CMS and front-end user app to control educational signage content in classrooms.
"While many collaboration applications offer built-in digital signage software, the features and capabilities are very basic," said JJ Parker, CEO, Carousel Digital Signage. "Using a full-featured CMS like Carousel helps organizations more effectively and efficiently communicate with their audience. Solstice is an ideal platform to bring digital signage into places where people are best able to absorb the content."
The back-end CMS is driven through Carousel Cloud, which the company will demonstrate at InfoComm following its official unveiling at the Digital Signage Expo in March. Carousel Cloud is the digital signage pioneer's new subscription-based SaaS platform for organizationsseeking hosted digital signage service with limitless scalability. At InfoComm, Carousel Digital Signage will demonstrate Carousel Cloud's expanded media player support across Mersive, BrightSign and Apple iPads – all of which are new for the show.
InfoComm takes place June 12-14 at the Orange County Convention Center in Orlando, Florida. Carousel Digital Signage exhibits at Booth 333.
For more information, please visit www.carouselsignage.com.