How to Specify Intercoms for your HoW
Technologies for Worship's 2nd Annual How-To issue will be released shortly – in the meantime, here's just a taste of what you can expect…
by Patti Gunnell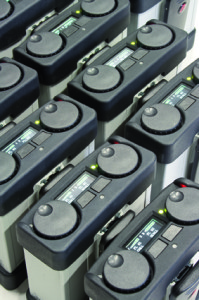 The real challenge to specifying an intercom system is to think outside of the box. Depending on the user's production sophistication and application, there's very little that you can't integrate into a modern intercom system. Here are some of the questions that should come up when evaluating your intercom needs.
How many positions before an intercom system is really needed? It's not about how many but how far away. You need some sort of intercom system for just two people if they're a significant distance from each other.
How big is the task? How experienced are you with intercoms? What are you using now? How long have you owned their existing system? Are you aware of the advances in technology and do you understand them? Do you understand the importance of an intercom system? How much budget is available?
An intercom system is not the most glamorous purchase, but it is one of the more significant decisions that should be considered. Intercoms are all too often an afterthought. Just because the audience doesn't see it or hear it does not make it any less significant than your speakers, mixer, or video wall. If there's any doubt as to the intercom systems' significance, shut off your current system during a production and try to function without it for 30 minutes or so!
A good intercom system works in the background, is always there when you need it, and if purchased wisely, will last you a decade before you need to think about replacing it. A good design will allow you to start with one level of service and then add key pieces of equipment as your production grows or budget becomes available. Before you know it, you've progressed into a whole new level of sophistication.
The general types of intercom systems you'll be choosing between are party lines and matrix and them within those are wired/wireless and digital/analog.
What type of hardware would you like to communicate through? Belt packs, desktop panels, rack mount panels, cell phones, tablets, laptops, radios?
Sound quality is everything when you're wearing a headset for hours or sitting at a station using an intercom panel having to respond to cues. Ear fatigue is a critical factor that is too often overlooked. Older systems, and some of the analog systems available today, are known to add noise that negatively affects the users subjected to long hours of work. Excessive chatter on party line intercoms, with too many users talking to each other, also adds to fatigue.
Party lines are easy on the budget but there comes a time when they can no longer keep up with capacity or demands and some type a matrix comm system needs to be considered. A matrix solution does not have to be large or complex. There are simple party line matrixes, too.
"Who do you want to talk to?" is one of the most effective questions the user can ask themselves when designing an intercom system. Who needs to talk to whom and how often? Where are these people going to be located? Are they moving or stationary? How many people need to talk to one another at any given point in the production? How many point to point (person to person) calls do you need to make? How many groups or conference calls do you need? What are your immediate needs? Is your organization going to grow? How often do the productions change? All of these questions need to be considered when designing a system.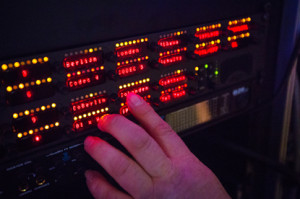 What is the physical proximity the intercom system has to cover? Is it a single building, multiple buildings, a production that requires multiple sites in different cities or countries?
If networking a system, we'll need to determine whether to use VOIP, Fiber, or AVB for signal transport.
Would you like to incorporate different departments who are using radios into the intercom system? Would you like to call out to someone's cell phone? Would you like to be able to incorporate intercom solutions from multiple manufactures to make one system?
When considering wireless vs. wired intercom, RF wireless can be very challenging and it's becoming more of a challenge every year as the FCC announces more rounds of bandwidth auctions. You can't help but wonder if the brand new wireless intercom system recently purchased will be useable in the next 3 to 5 years!
New technology now is allows us to move away from RF and use WiFi. Incorporating smart phones, tablets, and computers into the intercom system is now part of the equation. You can choose to use an existing or new, Wi-Fi network to utilize mobile devices that your people very likely already own as intercom devices!
Good communications are key to not only putting on a successful production, but also for coordination and safety. When everyone can hear properly, everything runs far more smoothly.
There is much to consider when planning and purchasing an intercom system. But careful planning will result in a solution that takes care of your current needs while having the capabilities to grow with you.
Patti Gunnell is the Entertainment Solutions Manager, North America, Riedel Communications, Inc.