By David Marchbanks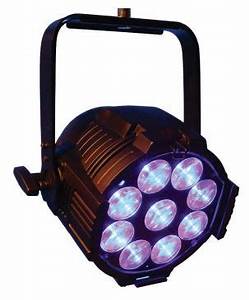 Recently, I had the opportunity to try out the new fixture from Altman, the AP-150. It was a no-brainer to think, sure! Who wouldn't like a chance to try out some new lights, especially with Easter on the horizon. Going in to the experience, I didn't have a lot of preconceived notions, or much knowledge at all about the fixtures. Aside from the fact that I went in to this demo pretty blind, I was in for a pleasant surprise.
When Pete Borchetta showed up to demonstrate the lights, his enthusiasm was contagious, and I started to get the feeling I was really going to like this fixture. From the start, the unboxing and powering up of the fixture is a breeze, and the menus are incredibly intuitive and easy to use. The fixture is fairly lightweight, very low noise with fans and zoom, and had some great saturation across all colors. It also has the great pastels with the white color channel. LED's with 50,000 hours of life are always great, especially with the brightness and saturation that you get with these fixtures. But this was all in an empty room with no projection or stage light interference, so I still wanted to put the fixtures through their paces before I made a final judgement.
Once I was on my own and started hanging and focusing these fixtures, I was still really pleased. Implementation, programming, patching and focusing were a breeze. What I wasn't expecting was the versatility. This light really shines when it comes to how many different uses it has. We liked the look, saturation, color and variety of beam so much, that we ended up using these as spots, washes, side effect lighting, scenic lighting, backlighting, blinders, and house lighting. With a zoom from 12 – 65 degrees, an 8" frame for gel or barn doors there is a lot to choose from. There are also five pre programmed stop points for zoom to keep beam uniformity across zoom variety/ The huge number of uses were just limited to how many I had, and my ability to hang them where I wanted them.
Out of the box, the AP-150 is ready to go from the floor, or almost any hang point with hanging hardware and a safety cable. If has a built-in floor mount which came in handy for the multiple architectural and scenic elements we chose to light with these fixtures. You have full control of the fixture quickly and easily from the easy to navigate menus, so even if you find
yourself hanging these alone, you can get the fixture quickly in place, focused, and run it through its paces without coming out of the lift or down from the ladder. You can also identify the feature, and control cooling and fan speed remotely from the console. And with power con and 5-pin dmx input and through, implementation is a breeze. There was no stress in getting this fixture integrated into our current lighting setup. The fact that there is already a profile available in the GrandMA library was also a pleasant surprise.
Once we had these fixtures in place, we loved the brightness and saturation, as well as the versatile use and variability of the fixture. Having color and dimmer effects mixed with zoom effects across an incredibly wide and even zoom was phenomenal. For the functionality and value, it is hard to beat this fixture in the current market.
Using the fixtures to help me build a lighting show is an absolute delight. I love having more color wash on the stage, scenery and audience, but then I can isolate those beams down to a tight spot when needed. It really adds a punch and I can cut through all of my light and projection to add color to the singer and band, giving me a lot of accent lighting, but I can also create special effect and moments with beam lighting when needed. It is all seamless as well, seeing as how these fixtures integrate perfectly with my current controls system and color matching is a breeze.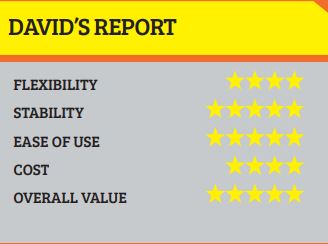 After implementing and using these lights for even two weekends, I could tell they were making an impact in our worship space. I had congregants specifically compliment me on the effects we were able to get out of these fixtures without even knowing that we had added anything. I am not exaggerating when I say having these fixtures really made our Easter service more of a celebration.
In the end we decided that we would definitely be purchasing and keeping these fixtures to have in our lighting arsenal, and we may add some more in some of our other worship venues, just for the versatility and quality alone. From small, to full scale production, this fixture is one that will get the job done in style and with ease. We love our Altman AP-150 fixtures, and I am sure you would love them as well.
DAVID HAS BEEN THE LIGHTING DIRECTOR OF THE CONTEMPORARY WORSHIP SERVICE AT HIGHLAND PARK UNITED METHODIST CHURCH FOR SIX YEARS, AND HAS A BACKGROUND IN THEATRICAL LIGHTING DESIGN AND IMPLEMENTATION.