ADJ Helps To Spread The Love At Unique Dutch Dance Festival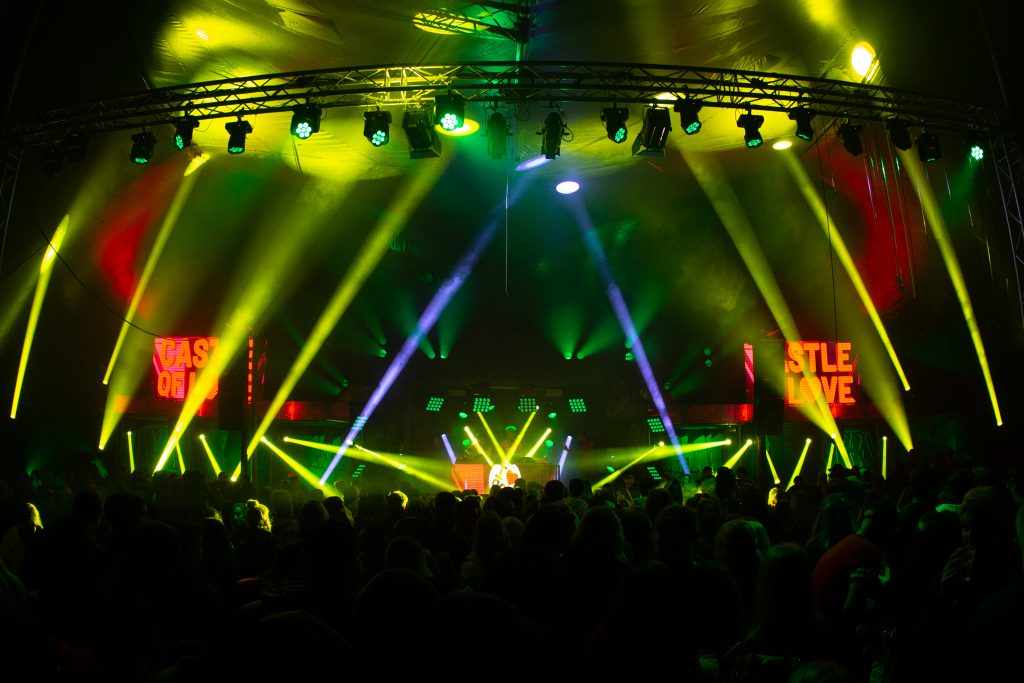 Taking place in the grounds of a medieval castle in the picturesque Dutch region of Limburg, the Castle of Love dance festival is now in its 13th year. With the castle providing a unique backdrop, the event has earned the reputation of 'the liveliest dance festival in Limburg' and attracted a capacity crowd of 10,000 for its 2018 installment. The festival featured a number of dance spaces showcasing a wide variety of musical genres including a dedicated Urban Stage that boosted an impressive all-ADJ lighting rig of 100 fixtures.
Castle of Love is based on the site of Castle Erenstein in the town of Kerkrade, which also happens to be the home of ADJ's European headquarters, so it is only fitting that ADJ lighting is used for the production of the event. ADJ fixtures are regularly used throughout the festival site and this year Luuk Steins, the Lighting Designer for the Urban Stage, opted for an all-ADJ rig.
Located inside a huge marquee, the Urban Stage had a capacity of approximately 2000. Through the two-day event the stage featured an energetic mix of hip hop, dancehall, Moombahton and RnB from some of the genre's best Dutch DJs including DJ Irwan & Rico Greene, Freddy Moreira, Afro Bros, Team Rush Hour, Bizzey, Johnny 500, Rugged and Biggi.
With an industrial theme, the area featured an impressive custom-built stage set that was brought to life by 100 ADJ lighting fixtures complemented by 12 smoke/haze machines. In the center of the marquee a large truss goalpost was constructed and used to support sixteen ADJ Inno Color Beam Quad7 LED-powered beam fixtures, which were used to shoot moving shafts of intense colored light down onto the dancing crowd from above. However, the rest of the lightshow was rigged to the stage set itself, which was completely free-standing.
The star of the lightshow was undoubtedly the ADJ Vizi Hybrid 16RX. With its formidable Philips Platinum 16R MSD lamp and hybrid beam, spot and wash operation, it was used to generate a wide variety of impressive effects. Its expansive color wheel and twin GOBO wheels provided lots of variety in terms of projected patterns, while its two prisms allows for the creation of complex mid-air beam effects and its frost filter allowed for wide, far-reaching washes. A total of sixteen of the fixtures were deployed across the set; some standing on the stage and others rigged at various different heights.
"The Vizi Hybrid 16RX was chosen for its multifunctionality, which meant that it was suitable for use with all kinds of music styles and therefore perfect for this eclectic stage," explains Lighting Designer and Operator, Luuk Steins. "It is a super fixture with beautiful colors and GOBOS, and we were also surprised by its speed. All 16 of the units we used for this event performed above all expectations and they meant that the Urban Stage was a real competitor to the other stage builders. We attracted a lot of attention because of the huge output and the wide variety of effects the fixtures created."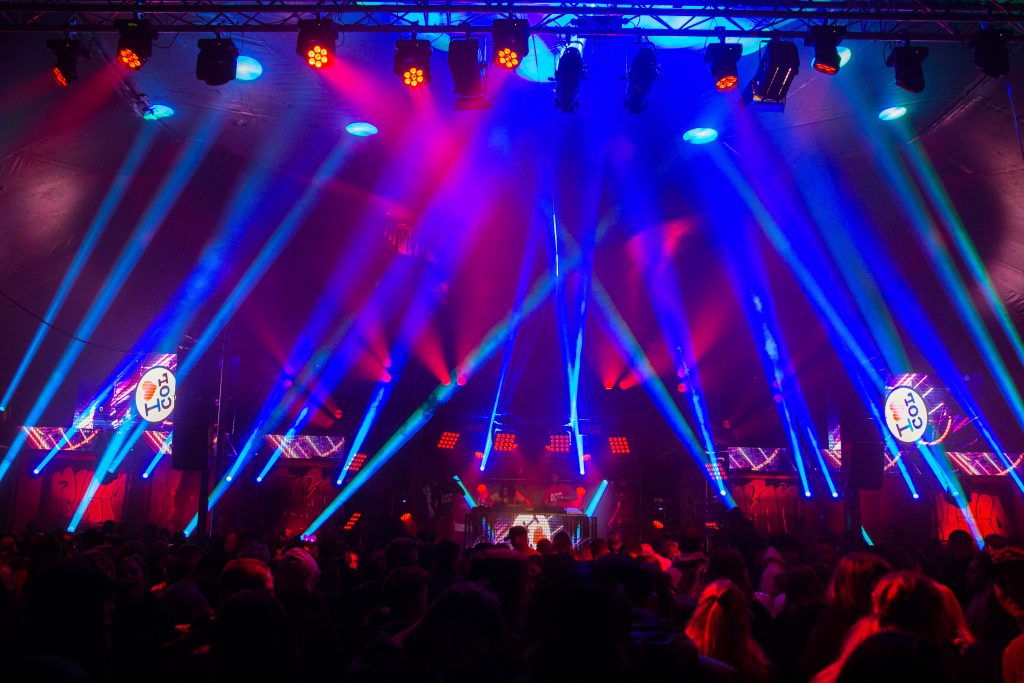 In addition to the Vizi Hybrid 16RXs, sixteen of ADJ's older Vizi Beam Hybrid 2R units were also deployed. These provided additional beam effects and the fact that they were still able to hold their own in the company of the latest lighting technology demonstrates the longevity of ADJ fixtures.
Eight of ADJ's distinctive Illusion Dotz 4.4 moving head pixel matrix fixtures were also positioned around the central DJ booth to provide visual 'eye candy' effects. These were interspersed with eight ADJ Inno Color Beam Z19 fixtures to provide color washing as well as additional beam effects around the DJ area. Featuring 19 x 10-Watt RGBW LEDs and motorized zoom for a variable beam angle of between 10 and 60-degrees, these fixtures were ideal for drawing attention to the performers on stage.
In support of the various moving head fixtures, the rig also featured thirty-six of ADJ's Flat Par TRI7XS low profile LED pars. Featuring a robust metal case, seven 3-Watt RGB LEDs and a removable snoot, this professional-caliber fixture is ideal for a wide variety of wash duties. This was perfectly demonstrated at Castle of Love with some of the fixtures used to up-light graffiti artwork at the sides of the stage and others mounted behind holes in the set itself to allow it to come to life with colored light seemingly pouring out from the industrial machinery within.
To create a hazy atmosphere in the marquee that would allow all of the fixtures to look at their best, two of ADJ's powerful Entourage 'faze' machines were deployed. These professional units that are supplied built into touring-grade flight cases, generate a massive amount of lightshow-enhancing fog from standard water-based fluid that is spread out into a fine hazy effect by powerful integrated fans.
Six of ADJ's powerful Fog Fury 3000 fog machines were also used for the stage. These were hidden within the set to create the effect of smoke or steam shooting out from industrial vents and pipes. In addition, four of ADJ's Fog Fury Jett units – which each combine a vertical fog machine with LED illumination – were arranged across the front of the stage to generate blasts of colored fog firing up in front of the DJ booth.
When combined together, this large collection of fixtures created a show that was truly stunning. It transformed the huge space with color, movement, GOBO patterns and eye candy effects that provided an exciting backdrop for the stage's diverse line-up of musical performances. All of which were well appreciated by the large number of party people who packed out the marquee throughout the two-day festival making the Urban Stage at Castle of Love 2018 an unequivocal success.