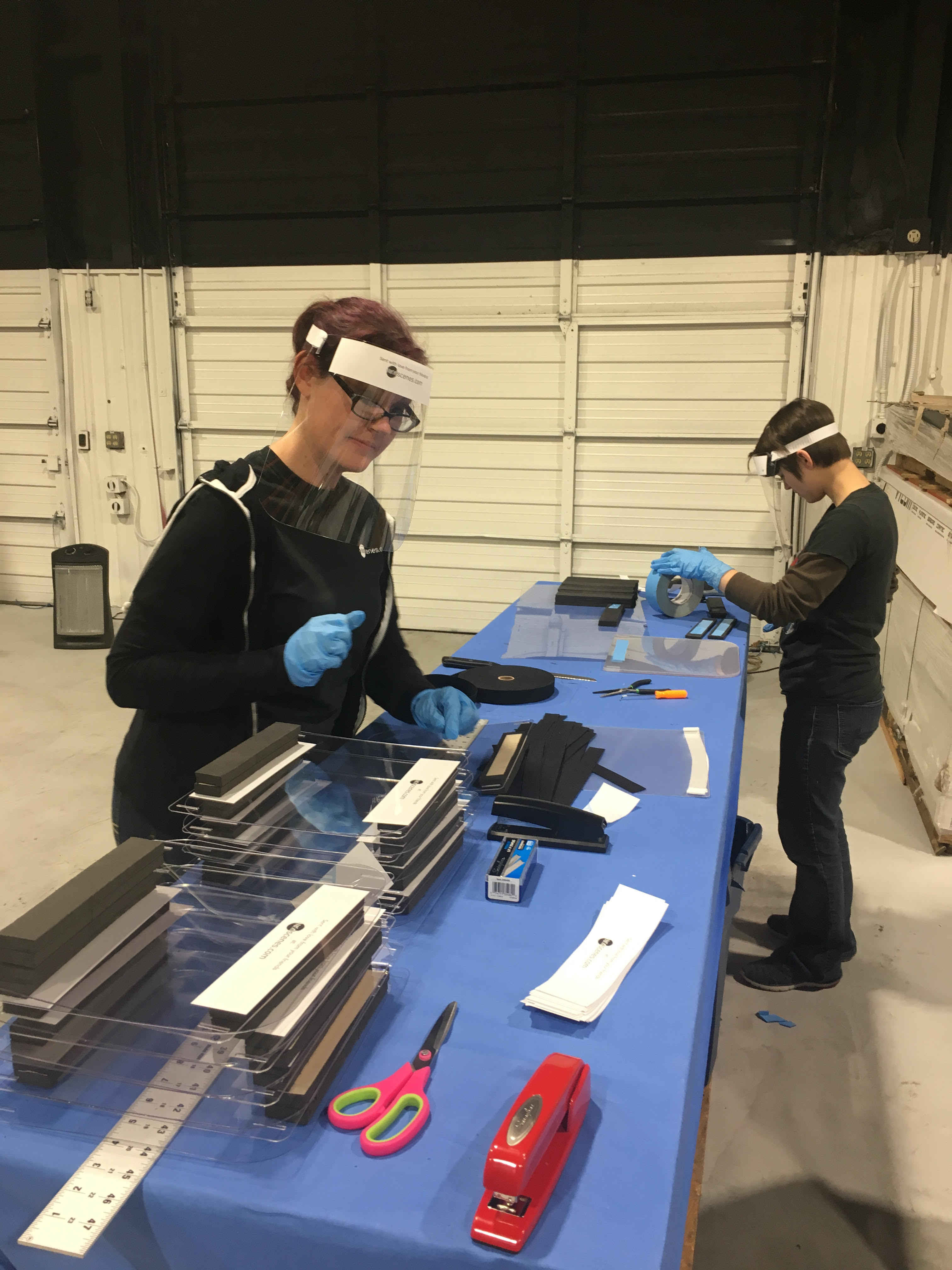 Our friends at Mod Scenes typically provide the highest-rated stage designs to churches across the US, but have recently shifted their efforts to serve front line workers. The team at Mod Scenes started changing their production in mid-March, creating much needed Personal Protective Equipment (PPE) for hospitals and those struggling to acquire it, producing nearly 2,000 face shields a day since early April to better serve their communities during these interesting times.
When the team at Mod Scenes first started brainstorming how they could best serve others during this pandemic, they quickly focused on what PPE was needed most for hospitals and what could be quickly manufactured and deployed. Their entire team began working on prototypes for clear protective face shields.....
Finish this article in our
May 2020 Digital Issue!
by Camron Ware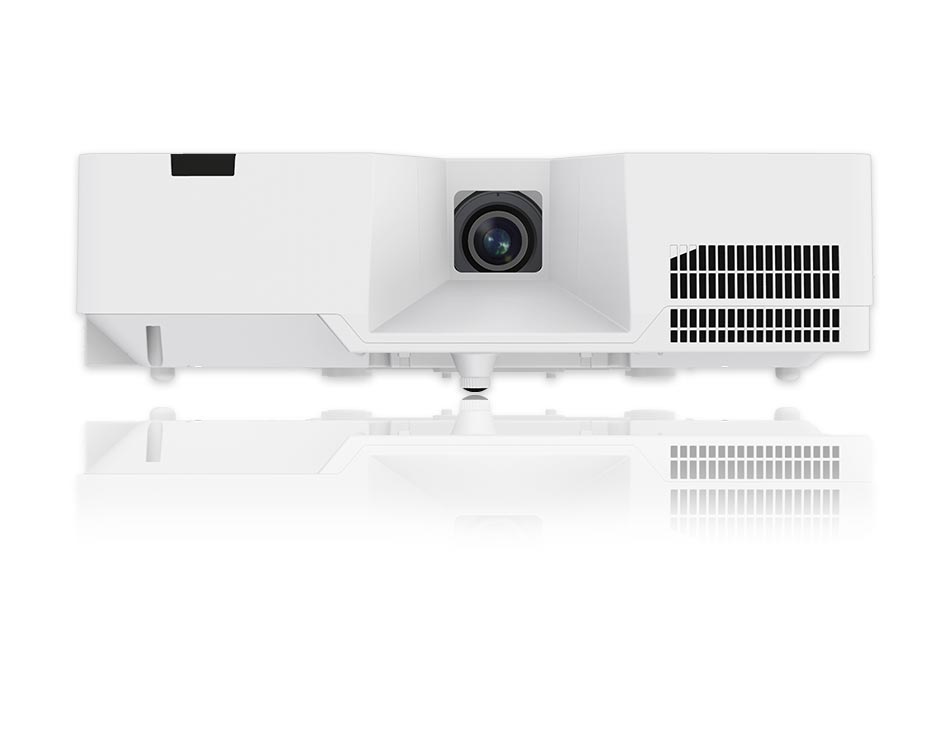 I've been doing projection mapping for churches and events for almost 15 years now, and when a new projector comes out from one of my favorite manufacturers, I can't wait to give it a testdrive.
We use this projector in our rental inventory when we need a smaller, lightweight projector to hang on a theatrical set piece for projection mapping, but still need all the features of a higher end model.
The Maxell WU5603 is a great work-horse projector that would serve many churches for their main worship space projectors, portable churches, churches who can't access their projectors easily, and travelling ministries that need to carry a projector from venue to venue.....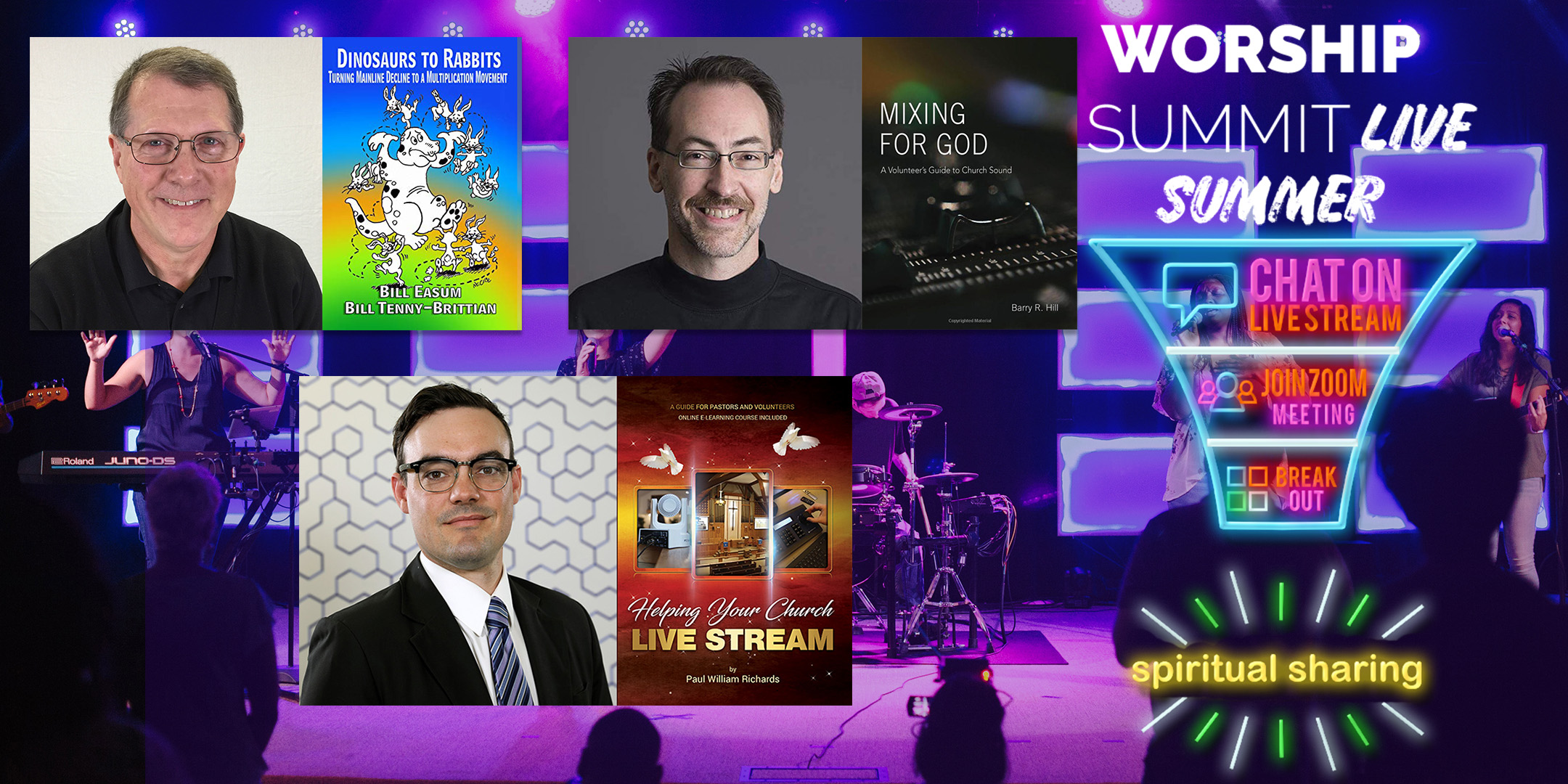 Learn How to Connect Your Church with an Online Community
The global pandemic has changed the way Christian communities worship and interact. Right now, the congregation cannot safely gather together for church on Sundays so most of the communication has to be done online. A challenge many pastors and worship teams are facing is learning how to connect with people through video sermons and small group Zoom meetings. For some, the technology is difficult to navigate and for others, the virtual experience simply isn't as genuine.
Times of uncertainty are when your congregation need God and worship the most. It's up to you to figure out how to bring people together online and keep people engaged. Below is information on the upcoming live Worship Summit held on July 29. This free virtual conference will teach your worship team everything they need to know about living in a digital age and communicating online.
The latest System T broadcast platform release from Solid State Logic addresses many of the ongoing IP and security challenges within modern audio production. With expanded AoIP integration providing direct console routing control for ST2110-30 and AES67 streams, and a major embedded operating system upgrade, broadcasters can embrace remote production and increased IP expansion and connectivity with confidence.
This latest release provides new functionality across the whole System T console range including the S500, S500m, S300 and TCR, and builds on previous enhancements including NGA and immersive audio, and DAW and dynamic automation aimed at entertainment programming and events.
PoE is a hot topic in the industry, and clients are thinking about using it in their next projects. You might be wondering what PoE is all about or looking to expand your current knowledge. Join Coronet for this overview of PoE systems!
July 16, 2020 11am EDT -
Register here
Advanced Lua Scripting
Designed for Q‑SYS programmers to learn tips for creating useful components via Lua scripting and go deeper into Lua fundamentals. Please note this training is not an introduction to Lua scripting. Friday, July 23 at 7:00am PT / 10:00am ET / 3:00pm GMT +1h / 4:00pm CET +1h
Q-SYS Reflect Enterprise Manager Walkthrough
In these challenging times, the ability to monitor and manage your AV investments remotely is more important than ever. Join this walkthrough of Q‑SYS Reflect Enterprise Manager and receive a free extended trial until January 31, 2021! Wednesday, July 15 (in APAC) at 11:00am HKT / 1:00pm AEST