Turnkey solutions for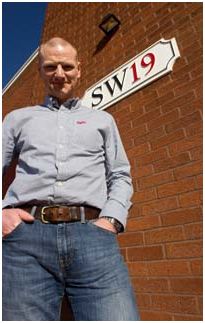 the live events industry
Following the successful opening of SW19, London's newest rehearsal facility, the SW19 team has launched a complementary production company to provide turnkey solutions to the live events industry,
Supplying high-end technical and administrative support for professional concert touring and special events requires a level of expertise and dedication that the SW19 team has in abundance.
To provide a high level of knowledge and expertise, SW19 employs the skills of a team of production managers, headed up by Kevin Hopgood, who has spent many years touring the globe to produce world-class concerts for Kylie Minogue, Mark Knopfler and The War of the Worlds stage show.
"The requirements of each production vary according to the client or the artist," says SW19's Hopgood. "To accommodate this, SW19 is all encompassing, allowing access to the latest in audio, lighting, video and staging technology, logistics planning and financial administration, from a single source."
Other key members of the team are Charles Ellery and Lisa Santos Hannan.
Production manager Charles has won both the Operational Service Medal and the Iraq Medal for what is considered one of the hardest challenges in concert production – entertaining the British Forces in Iraq and Afghanistan in active Operational Theatres – whilst Lisa has worked on major music industry productions such as the MTV Awards, the BRIT Awards and Capital Radio's Party-in-the-Park, is integral in providing administration and client support.
SW19's services include:
Tour Management
Production Management
Sound, Lights & Video
Staging
Crew
Logistics
Financial Administration
Health & Safety Certification Management
International Transportation & Carnet
For more information, visit www.sw-19.net