Technologies for Worship Magazine has a Youtube Channel!
From time to time, we will be adding special video content, either from trade shows we've partnered with, extra content for the print and digital magazine, or special tech training for HoW. Subscribe to our channel, or check back here often for updates (click on the image to watch the video).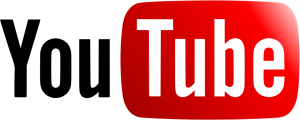 The below videos were filmed at LDI, held in Las Vegas, November 2014.
Chris Pease with Lightronics discusses the new FXLD2512 LED Bar with Technologies for Worship Magazine.
The below videos were filmed at Infocomm, held in Las Vegas, June 2014.
Kevin with Yamaha Commercial Audio discusses the QL Series with Technologies for Worship Magazine at Infocomm 2014
Rob Read from Roland Systems Group discusses the XS Series, Roland's new Multi-format Video and Audio Matrix Switchers, at Infocomm 2014.
Cory Schaeffer of Listen Technologies discusses the new iDSP receiver, and the importance of assistive listening devices for Houses of Worship.
Tectonic Audio Labs makes FLAT PANEL speakers – seriously.  Todd, the CEO of Tectonic, explains the technology, and the applications for the HoW market.
Cadac's CDC Eight console is a digital live sound console – but let them explain!
Franklin Moore of AVStumpfl discusses their latest screen technology, perfect for the portable church.