Doug Carnell Joins Full Compass As Chief Operating Officer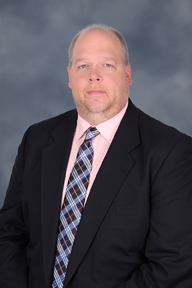 Full Compass Systems, a national leader in professional audio, video, lighting and musical instrument sales, is proud to announce the addition of Doug Carnell to its executive staff. Carnell joins the company as Chief Operating Officer, where his wealth of knowledge will help to further future growth and streamline processes. In this newly created position, Carnell will oversee daily operations and identify development opportunities for all Full Compass business channels.
Mr. Carnell has 28 years of experience in the AV/Integration business. During that time, he has managed or been involved with companies ranging from $2 to $570 Million in annual revenue. Carnell's most recent position was the Executive Vice-President of Operations at AVI-SPL, a position he had held for the past 11 years.
"This is very exciting news for us," stated company President, Mark Nash. "As our business continues to evolve and grow, we benefit greatly by adding Doug's experience and knowledge to our already top-notch staff. We look forward to a spectacular future."
"I'm so excited to join Full Compass," said Carnell. "I look forward to the opportunity to build on both our legacy businesses and new endeavors, while continually striving to be the best in customer service for our industry."
For more information visit www.fullcompass.com