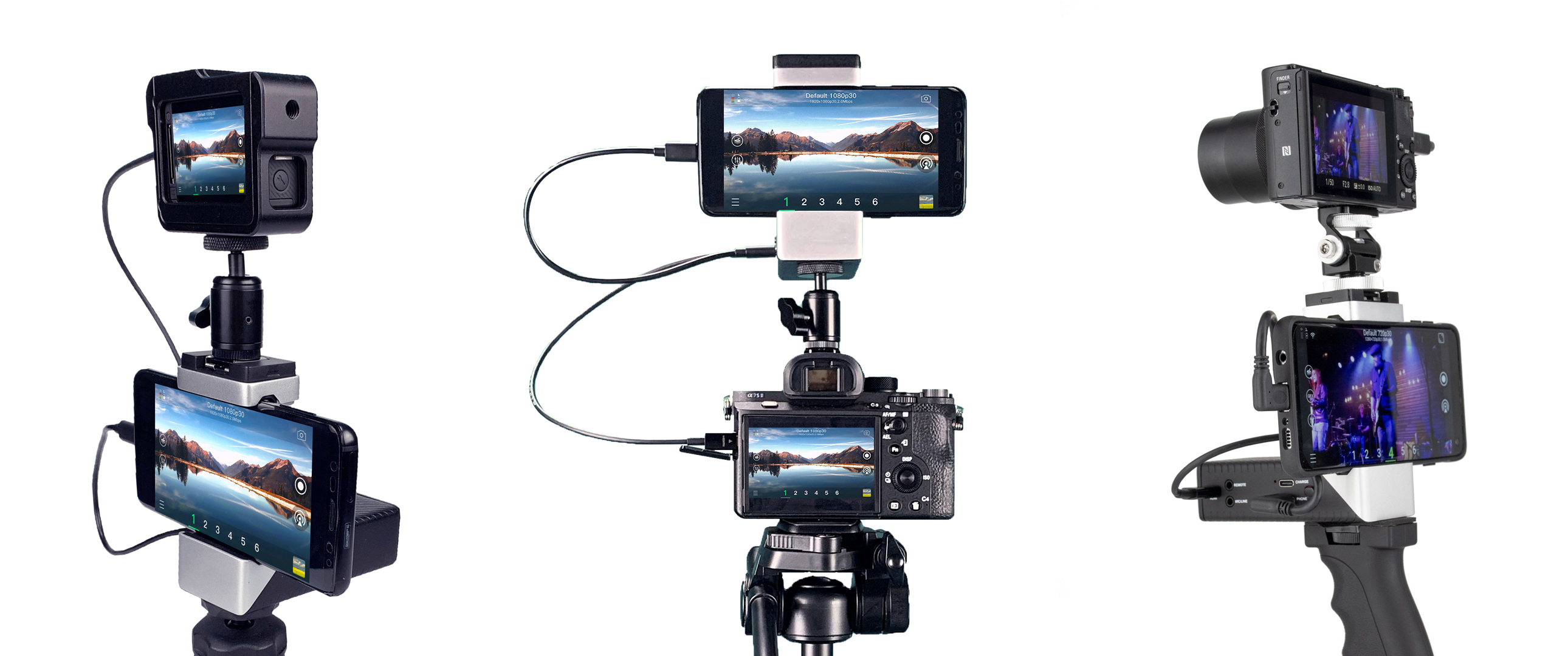 New hardware-and-app solution turns a phone and external video source into a complete production platform, making it easier than ever before to create high-quality live content
Video content creators ranging from professionals to social media enthusiasts can soon have a better way to share their vision with their audience through high-quality live productions. Streaming solutions startup StreamGear Inc. will come out of stealth mode at tomorrow's StreamGeeks Summit conference in New York City by launching VidiMo, a new hardware-and-app combination that turns a smartphone and external video source into a full-fledged, virtual video production and transmission facility.
Providing an easier way to create and share engaging live video content, the VidiMo system enables a single person with a smartphone and a video camera to produce multi-source, television-style shows that can be streamed live, recorded or both. While smartphone camera quality has improved over the years, it's still no match for the rich creative functionality – such as optical zoom, tactile focus, iris control and depth of field – of a dedicated video or DSLR camera. VidiMo lets users have the best of both worlds, bringing an HDMI video source into their smartphone and combining it with the phone's camera and other sources.