Vista 3 Webinars Now Available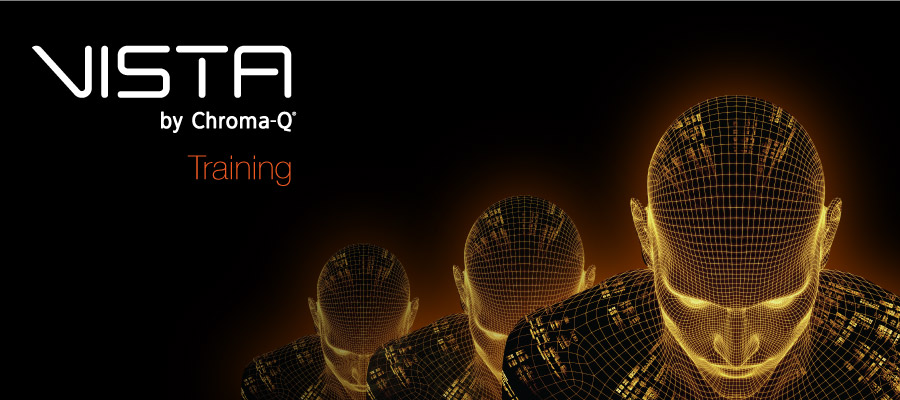 Chroma-Q®, a world-renowned brand of premium performance lighting and lighting control solutions is offering free Vista by Chroma-Q lighting and media control training. Very aware and saddened by the current market situation, they will be hosting weekly webinars to help you develop your knowledge and skills, from the comfort of your own home.
Understanding the importance to continue to support loyal clients and to continue education in the wake of cancelled events and one-to-one meetings, last week Chroma-Q hosted their first round of 1-hour Vista 3 webinars, with an overwhelming 260 attendees. Each session ran twice, once each in BST and CDT time zones, making the training accessible to a wider audience.
"Nurturing and developing the skills of our new and existing customers is so important to us. During a time where people may be unable to get on with their 'usual' jobs, we wanted to provide learning opportunities that we're certain will come in handy in the near future." Explained Paul Pelletier, Global Brand Manager.
If you are interested in sharpening your Vista 3 skills, the Vista by Chroma-Q team will be bringing you a series of webinars every Wednesday and Thursday throughout April. Keep an eye out on the Vista by Chroma-Q website – course content and registration will be updated every Friday.
Please visit www.vistabychromaq.com/training-events to register for the next webinars.
Vista by Chroma-Q and the Chroma-Q LED lighting range is distributed in North America by A.C. Lighting Inc. and in the United Kingdom and Europe by A.C. Entertainment Technologies.
Visit www.chroma-q.com for more information.
Keep up with the latest from Chroma-Q on: www.facebook.com/chromaq.lighting   www.instagram.com/chromaq