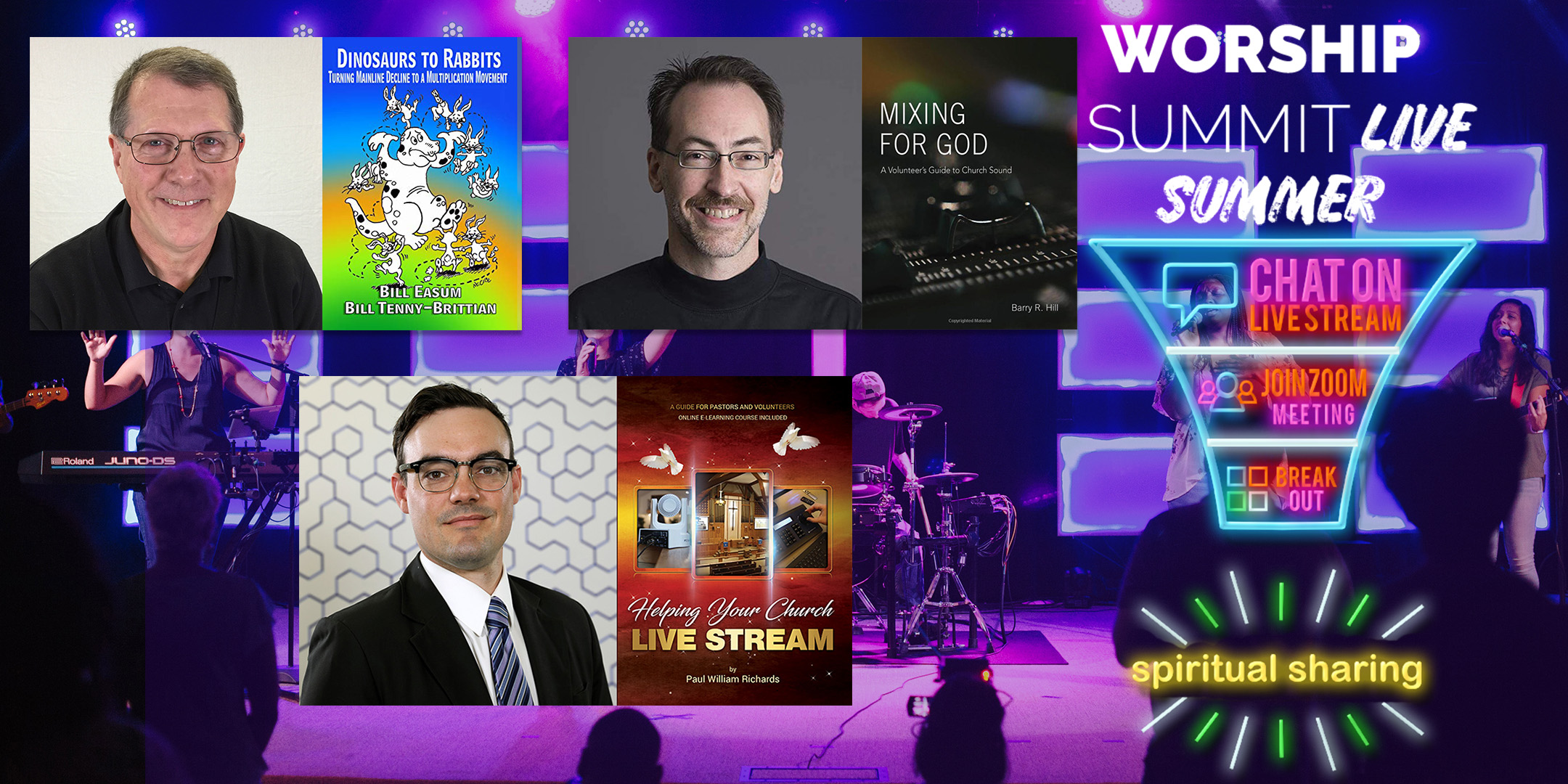 Learn How to Connect Your Church with an Online Community
The global pandemic has changed the way Christian communities worship and interact. Right now, the congregation cannot safely gather together for church on Sundays so most of the communication has to be done online. A challenge many pastors and worship teams are facing is learning how to connect with people through video sermons and small group Zoom meetings. For some, the technology is difficult to navigate and for others, the virtual experience simply isn't as genuine.
Times of uncertainty are when your congregation need God and worship the most. It's up to you to figure out how to bring people together online and keep people engaged. Below is information on the upcoming live Worship Summit held on July 29. This free virtual conference will teach your worship team everything they need to know about living in a digital age and communicating online.
What to expect from Worship Summit 2020
Worship Summit has a full day of educational content planned for virtual attendees. You'll also get to hear some great church bands perform in between conference speakers. This summer Worship Summit will focus on live streaming as well as how to connect with people using tools like Zoom.
Part of the conference is also geared toward worship band leaders. Musicians will have the opportunity to discuss audio and recording equipment for creating clear worship music. Overall, during this live event, you'll have a chance to collaborate with speakers and other attendees, network with other pastors, church leaders, and media teams and learn everything you need to know about live streaming.
Collaborate
During the summit, you'll have access to breakout sessions for a more in-depth dive into the conference topics. These sessions will also include professional development exercises to help your team become more familiar with technology and digital tools.
Network
In addition to the breakout sessions, you can also access the summit's Churches That Live Stream Facebook Group. Connect directly with other pastors, musicians, technicians, and more through this online community. The Facebook group is an excellent resource for asking questions and learning from other people who are working to connect with an online community.
Learn
There are so many live streaming platforms available that you should be using to connect with your Christian community. Zoom, Facebook, Twitch, and other apps all offer a chance to interact with church members and get them engaged in what's happening at church. You might be aware of the potential these tools can have, but you don't understand how to use them. This is your chance to learn about live streaming best practices and take your congregation into the digital age.
Speakers
The Worship Summit is planning to have a number of well-known speakers during the events including:
Bill Tenny-Brittian
Dr. Barry Hill
Paul Richards
Pastor Jasper Williams, III
Many other great speakers are also lined up for the event and you can read more about them on the Worship Summit home page.
Why you should attend
You should attend the Worship Summit because it's an excellent opportunity to improve online communication and increase engagement with your church community. Plus, it's free to watch the live stream event! If you're interested in the Zoom breakout sessions you have to pay $25, but that money is used to pay the conference speakers and musical performers.
Another major reason you should attend this summit is because technology can help you reach more people in your community with the message of God. People can't leave their homes because of the coronavirus so they need to be able to access sermons, small groups, and other events online. Educational conferences like the Worship Summit can help you learn how to make your online interactions fun, entertaining, and engaging.
Understanding live streaming and digital platforms isn't just beneficial during this period in time, either. There are a lot of people in your congregation who may struggle to attend church on Sundays due to mobility issues. Video sermons give them an opportunity to hear the word of God and keep tabs on what is happening in the church. Other people also benefit from this online content including shut-ins, people on vacation, people who have moved, and young kids who spend a lot of time online.
Video production isn't easy, which is why this conference is such a great opportunity for your worship team. You can learn how to plan your content and create videos that will effectively spread the message of God in your community.