Danley Loudspeakers and Subs Contribute to a Phenomenal Renovation at South Coast Christian Church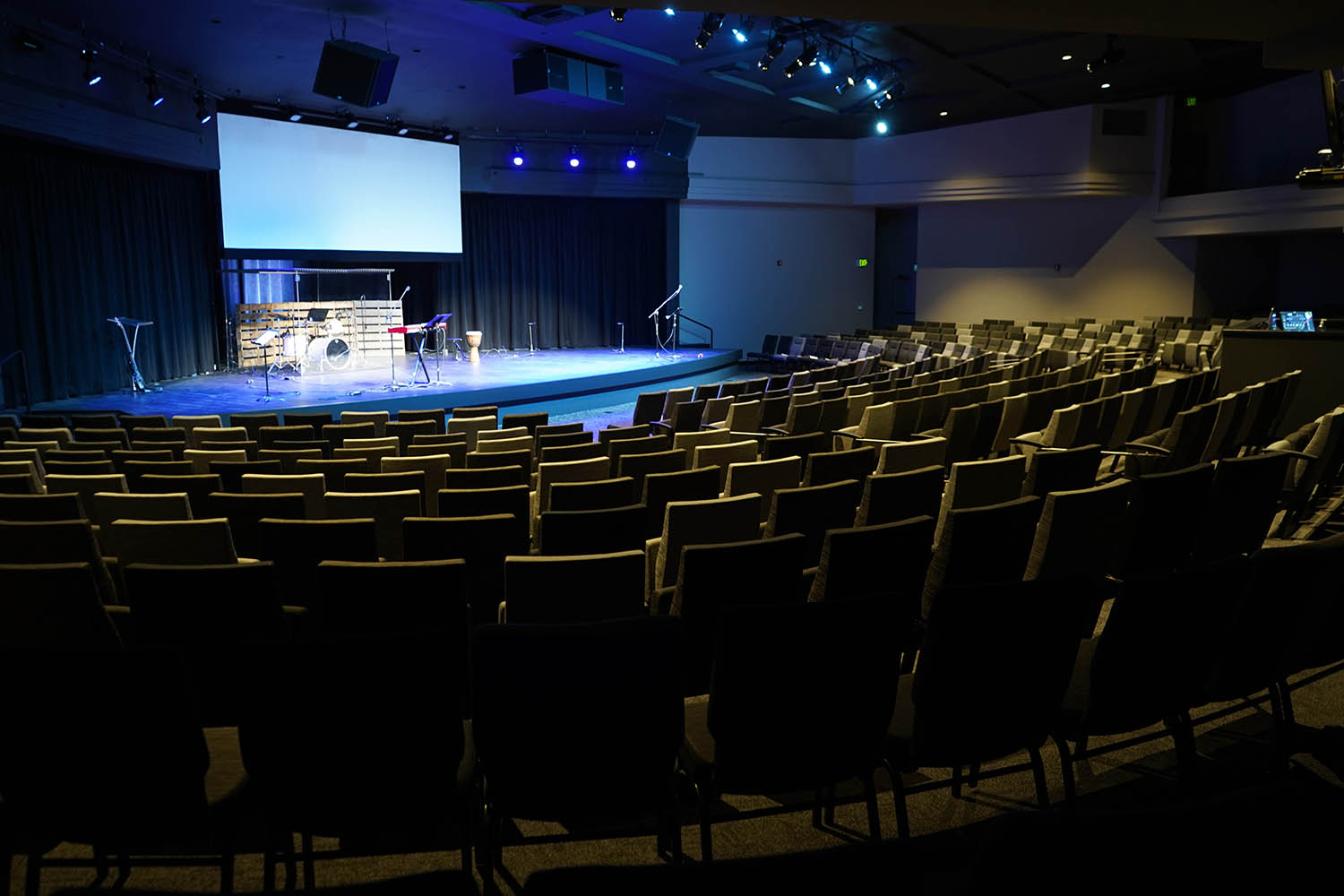 South Coast Christian Church in San Juan Capistrano, California, delivers an upbeat, contemporary service to an energetic congregation. However, its aging sound reinforcement system was holding the ambitious worship team back and preventing the full translation of the praise band's talents and hard work. In coordination with a larger renovation, local AV integration firm Tech Arts designed and installed a new sound reinforcement system for South Coast Christian Church centered on Danley Sound Labs loudspeakers and subwoofers, along with new video and lighting systems.
"Our original sound reinforcement system was decades old and worn out," said Jeff Wallace, technical director at South Coast Christian Church. "We were running at 25% of capacity!" In conjunction with a larger architectural remodeling, which would remove the soffit that housed the loudspeakers anyway, the church leaders reached out to Tech Arts to completely revamp their AVL system. Working in phases, the Tech Arts team had the new Danley sound reinforcement system installed in time for Christmas celebrations and many weeks of Sunday services before Covid-19 shut things down.
"The room seats five-hundred people and is wider than it is deep," explained Chuck Mitchell, CEO of Tech Arts. "That ruled out line arrays. We found that models of the Danley SH60 gave us the width we needed to cover the seating from end to end without requiring front fills. Moreover, Danley's exceptional pattern control would keep energy off the walls and ceiling." Jason Vandergrift, designer/programmer at Tech Arts, picked up, "Danley is one of our primary vendors. The Danley price-point to performance is phenomenal. They punch way above their cost. The sound quality is solid, big, and modern." For proof of concept, Tech Arts took the South Coast Christian Church decision makers to a comparable Danley church. Hearing is believing!
In terms of loudspeakers and subwoofers, the new system is straightforward and benefits sonically from its simplicity. Two clusters, each comprised of two Danley SH60s, cover all five-hundred seats with lush, stereo audio. A pair of flown Danley TH118 subwoofers round out the low end. "Using two Danley TH118s is a little more than we might use normally," said Vandergrift. "We've used two TH118s in much larger rooms. Here, it's like driving a Ferrari at 55mph, there's so much headroom! The low end feels effortless, like it's never going to run out of gas."
Symetrix DSP and Linea amplifiers power the system with a new Allen & Heath dLive console. Tech Arts redid the stage box infrastructure and, at the church's request, undertook the task of relocating the FOH position. "We spent a lot of time making sure we minimize the number of A/D or D/A conversions," Wallace said. "Once signal becomes digital, it stays digital until the amplifier output. Dante throughout makes for a very clean, phase accurate sound system. Even though we're dealing with top-end digital equipment and converters, you can still hear a noticeable difference when we A/B the analog failsafe backup."
In addition to a new audio system, Tech Arts gave South Coast Christian Church new user control, video, and lighting. Extron control systems link audio, video, and lighting with selectable presets depending on the level of technical details required. At one extreme, users can simply press a few buttons and get audio, video, and preset lighting schemes in place without any need for the audio console. At the other extreme, the full power and flexibility of the system is made available to Wallace and his capable team. ETC lighting and lighting control, an Epson laser projector, Panasonic cameras, and a full Black Magic production system add deserved polish to South Coast Christian Church's services and events.
"Our previous system was ancient, and Tech Arts has brought us into the 21st century," said Tom Westerfield, lead pastor at South Coast Christian Church. "The new Danley system sounds fantastic! It sounds like we're in a high-end movie theater!"