California's Riverside County Selects BenQ for Massive Presentation Systems Upgrade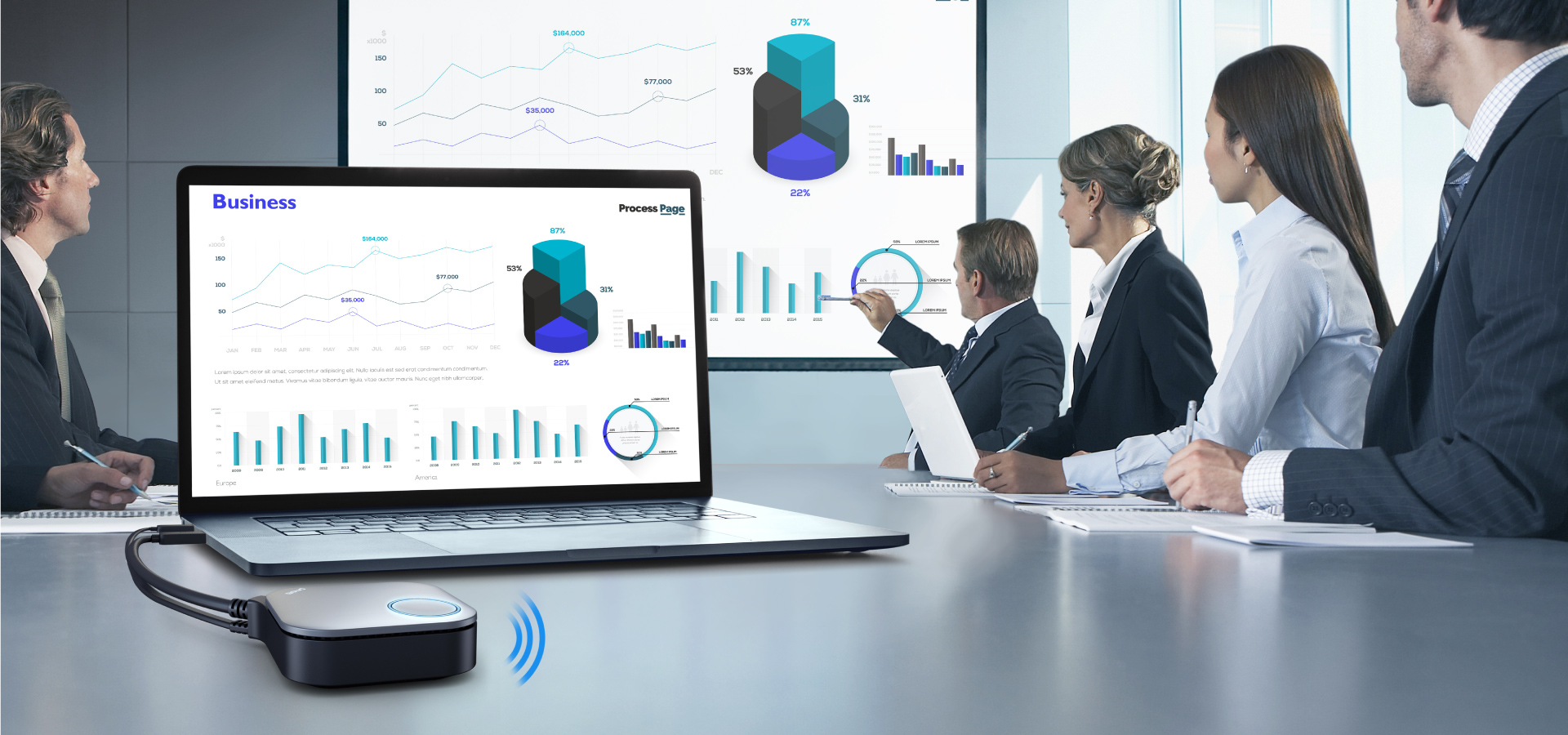 BenQ, an internationally renowned provider of visual display solutions, has announced that Riverside County, Calif. has installed hundreds of its presentation and display systems in government facilities throughout the county. After extensive testing of solutions offered by top manufacturers, Riverside invested in more than 100 InstaShow S WDC20 systems, the first all-hardware, plug-and-play 4K wireless presentation system designed to make meetings and collaboration intuitive, simple, and secure. With the addition of 150 BenQ RP8602 86" 4K interactive cloud whiteboards and dozens of its DVY23 4K digital zoom conference cameras, Riverside County now enjoys an ideal solution for presentation, training and meetings. The systems' intuitive ease of use has won raves from the county's public servants who use them daily, as well as from its IT department which has found them remarkably easy to install and support.
Riverside infrastructure engineer Mike Corona led the county's successful upgrade of its presentation technology, moving away from ceiling-mounted projectors, which were expensive and time-consuming to maintain. "I tested competing wireless presentation systems and found some I liked, but they required you to download software for them to work, which defeated the purpose of looking for a new system," said Corona. "Another system was too flaky, and it never worked." Other systems didn't support the new "bring your own device" mode of working that has quickly become standard. After Corona put all the products to the test, the clear winner was BenQ. Riverside quickly standardized on complete BenQ systems throughout the county, immediately reaping the benefits of enhanced collaboration.
Corona said, "The InstaShow S WDC20 was a no-brainer. You just plug your device into the HDMI dongle, wait five seconds for the light to turn green, push the button, and you're presenting. It's pretty slick, pretty easy." With no need to download software or connect to the network, Riverside County IT security managers became big fans of the InstaShow S WDC20 as well. "I just had to run it by our security team one time, and they gave me their blessing. We haven't had any security problems at all with the InstaShow S WDC20." Best of all, the systems have been very popular with the county's employees. "They sell themselves," said Corona. "New county employees use them daily, and once we train them, we never have to go back for support. That's how easy they are to use. Everybody just loves them."
Built from the ground up to eliminate modern security threats that most wireless presentation systems can introduce, InstaShow S WDC20 takes a practical and effective approach to eliminating these risks. Users no longer need to awkwardly pass around a single HDMI cable, run risky third-party software, install drivers, or acquire network access to share their screens during meetings. Instead, a physical button offers the ideal combination of functionality and ease of use for employees and visitors using notebook computers, tablets, or any device with an HDMI-out port.
As the perfect complement to the InstaShow S WDC20 screen-sharing systems, the BenQ RP Series of 4K interactive cloud whiteboards features BenQ's EZWrite 5 cloud-based annotation solution to create an interactive collaboration experience. The cloud whiteboard capabilities allow users to interact with the screen from any device. And EZWrite empowers users to annotate on top of any app, video, website, document, or image intuitively — whether they're using Windows, Mac, Chrome, or Android.
"BenQ engineers all our products to deliver interoperability, flexibility, and tremendous ease of use," said Bob Wudeck, senior director of business development at BenQ America Corp. "Whether Riverside is using them in classrooms for public services, training areas for their fire and police departments, or meeting rooms anywhere across the county, BenQ's network-free, software-free collaboration technology can eliminate the barriers of distance, drive exciting presentations and brainstorming sessions, and provide the reliable security that a large IT department demands."
More information on the full line of BenQ products is available at www.BenQ.com/en-us/business/index.html.
# # #
About BenQ America — Business, Education, and CinePro Solutions
The No. 1 selling global projector brand powered by TI DLP technology, according to Futuresource, the BenQ digital lifestyle brand stands for "Bringing Enjoyment and Quality to Life," fusing ease of use with productivity and aesthetics with purpose-built engineering. BenQ is a world-leading human technology and professional solutions provider serving the enterprise, education, and entertainment markets. To realize this vision, the company focuses on the aspects that matter most to users, redefining traditional technology with innovative capabilities that increase efficiency, enhance learning, and amplify entertainment — all while ensuring a healthy, safe, and intuitive user experience. BenQ's broad portfolio of professional installation solutions includes digital, laser, and interactive projectors; premium flat panels; and interactive large-format displays that take visual enjoyment to new heights in corporate offices, classrooms and lecture halls, and home theaters. The company's products are available across North America through leading value-added distributors, resellers, and retailers. Because it matters. More information is available at www.BenQ.com.