Cablecast Community Media Platform Delivers Exceptional Operational Flexibility and Value for BronxNet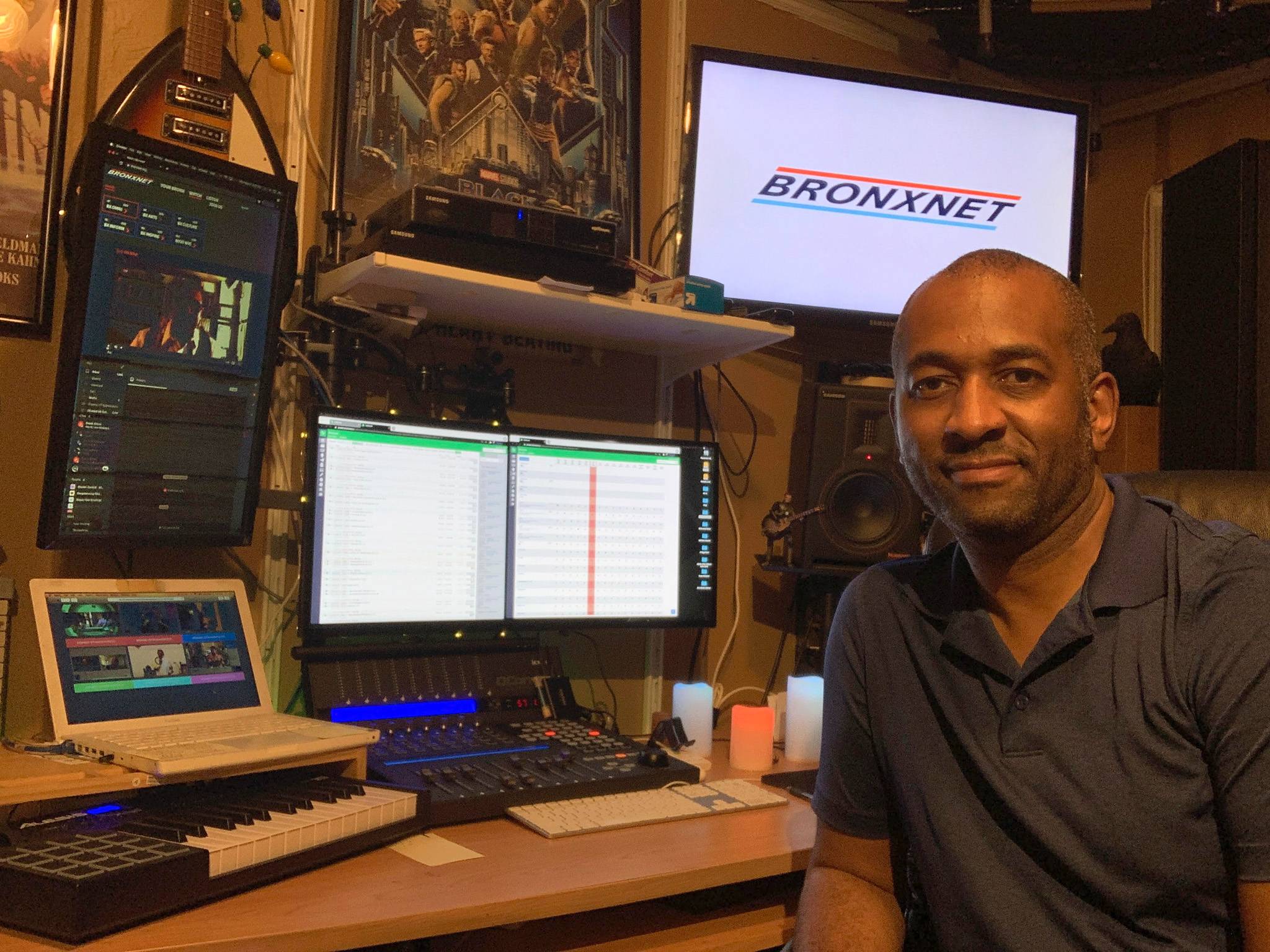 Non-profit, public access television network BronxNet provides a diverse array of local programming produced by and for the people of the Bronx borough of New York City. The expanding media organization recently renovated its network operations center and equipped it with new, state-of-the-art technology, including an upgrade to the latest generation of Tightrope Media Systems' Cablecast Community Media playout and automation platform at the heart of BronxNet's master control operations.
With a mission to inspire, educate, inform, engage, and promote community voices for the Bronx and beyond, BronxNet creates locally relevant programming, trains residents in TV production, and provides hands-on media internships for students. Its signature BX Omni channel features shows professionally produced by BronxNet staff, while its other five channels – BX Arts, BX Culture, BX Inform, BX Inspire, and NYXT NYC – emphasize content from community producers.
"We truly are the public service network for the people of the Bronx, and you can see that in the diverse array of programming that the community contributes," said Michael Max Knobbe, Executive Director at BronxNet. "Whether it's the arts, culture, health, education, news and analysis, or other topics of importance to our borough, there's great community engagement on each of our channels."
The Cablecast platform handles playout and automation for all six BronxNet channels from its network operations facility at Lehman College. BronxNet first adopted Cablecast many years ago because of its cost-effectiveness and flexibility, and when it came time to replace the existing systems, their performance over the years led the network to stay with the Cablecast platform.
"We first switched to Cablecast to overcome deficiencies in our prior vendor's solution and level of service," recalled Knobbe. "We pride ourselves on being pretty agile, and Cablecast seemed to provide the flexibility and capabilities that we were looking for while offering better value than alternatives we looked at. Our original Cablecast SX servers performed admirably over the years, which is one of the reasons we stuck with Cablecast for our upgrade."
In June 2021, BronxNet deployed four new Cablecast VIO 4 video servers – two primary servers plus two backup servers for fault tolerance, each configured as three playout channels and one recording channel – alongside six upgraded Cablecast Live streaming systems. The cloud-based Cablecast Reflect service delivers BronxNet's live streams to their audience, while a Cablecast Pro VOD system is used for inter-departmental sharing of recorded clips for internal use.
BronxNet's Director of Programming, Bernardo Moronta, created efficient Cablecast workflows to maximize the effectiveness of BronxNet's team of programming assistants and master control operators. Topping Moronta's list of favorite Cablecast features is the Gap Filler tool, which intelligently fills breaks between shows with short-form content. "It was a game-changer for us in terms of programming," he said. "Before that we had been manually scheduling promos, bumpers, and PSAs, and we needed to carefully time them out to make sure we didn't have significant gaps. It's so much more efficient now that we can implement them with one click."
Moronta also highlights Cablecast's 'allowable date range' parameters as particularly valuable. "We acquire a lot of content with different licensing periods," he explained. "It would be mayhem to manage that without being able to assign a 'kill date' so content doesn't' run before or after its licensing window. Not only is it more efficient, but it helps us avoid user error or licensing trouble."
Cablecast has won over even the most discerning of engineers at BronxNet. "I came to BronxNet from a commercial broadcast network environment where we used more expensive, enterprise-scale automation, so moving to a PEG-oriented solution with our first Cablecast system required me to adapt to a different approach," said Carl Peters, Director of IT and Broadcast Engineering at BronxNet. "I now understand the optimizations that Cablecast has made for the public access market and truly respect the flexibility that Cablecast has given us. When we decided to upgrade our systems, it was highly advantageous for us to go with the next generation of Cablecast."
Cablecast's flexibility came to the forefront last year when COVID-19 forced BronxNet to quickly pivot to working remotely. "We have a professional commitment to producing and disseminating culturally relevant and vital information, which we have continued throughout the pandemic," said Knobbe. "Our last live show in the studio was March 13, 2020, and just three days later, we were up and running with remote production in the cloud from home studios. Cablecast's remote access capabilities allowed us to respond to COVID-19 quickly and efficiently by moving all programming, master control, playback, QC, and scheduling operations to staff's homes."
"One of the key things that Cablecast has done for BronxNet as an organization is that it has allowed us to be as remote as one can possibly be," added Peters. "I was routing live feeds through Cablecast's AutoPilot feature the first day we went remote during the pandemic. The fact that one can do that from anywhere, at any hour of the day or night as needed, even from home in pajamas is really fantastic."
BronxNet is further scaling up its services, technology, and community engagement with this summer's build-out of a new, state-of-the-art production facility at La Central in the south Bronx. Cablecast is continuing to play a key role not only in BronxNet's day-to-day operations, but also in helping it achieve its long-term vision. "The value that Tightrope's Cablecast offers enables us to focus on our core mission – the vital news, information, social justice forums, arts, and cultural programming that we're providing," summarized Knobbe. "In the labor-intensive and capital-intensive media industry, for a public service network like BronxNet to be able to focus on our mission because of the value we get from a technological solution is pretty significant."