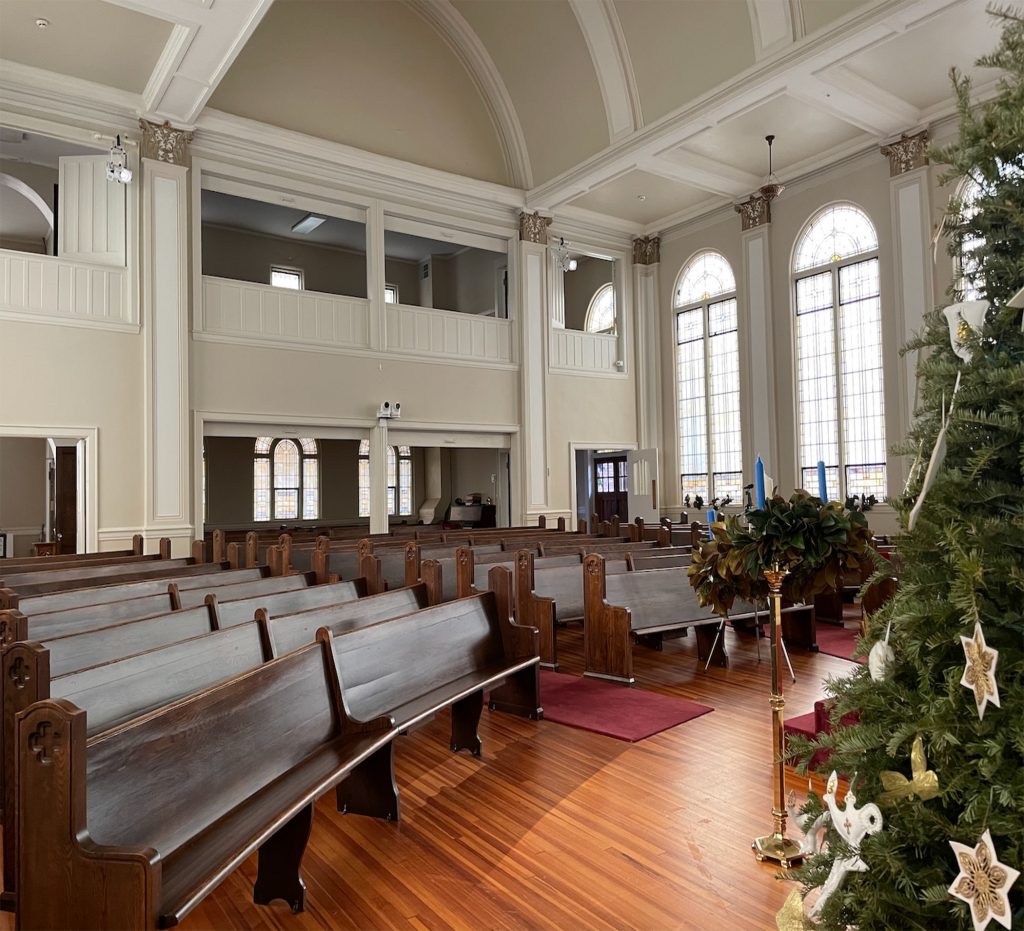 With the increased demand in robotic HD camera solutions that support live streaming among the house of worship industry and beyond, there are many options for cameras to capture your service. Having cameras that operate on their own, can be controlled remotely, but also provide crystal clear images and fit various budgets, are often regarded as the top selling points. It is necessary to understand the different specs and benefits of PTZ cameras before you make an investment in this space.
For these reasons and others, Pan Tilt Zoom, commonly known as "PTZ" or "robotic" cameras, have become the backbone of many HOW productions. PTZ cameras reduce the number of camera operators required where multiple PTZ cameras can be setup and controlled from one or two PTZ controllers. In addition, they provide the flexibility to setup and save presets to cover each area of interest within the sanctuary.
For example, one camera position can be used live, while a second, third, and fourth camera can be setup for the next available live shots. They are commonly mounted to back walls, or rear balconies, to have the best perspective of most of the areas of interest. The more camera positions added will enhance the production value, providing multiple perspectives of the production event and more angles to choose from to keep the viewer engaged with the message.
Choose the Right Camera
While there are many makes and models of PTZ cameras to select from, it would be good practice to choose the right features best suited for your house of worship venue. If it's a larger facility, think about how much zoom a camera would need to reach the farthest location you want to cover from the camera position. If you need to capture a wide stage from a closer camera position, think about how wide you need the Angle of View (AOV) to be when wide open or fully zoomed out.
And just as PTZ cameras come in all shapes and sizes, sensors come in a variety of sizes, and zoom lenses are offered in different Focal Length ranges as well. PTZ cameras are offered in 3x, 5x, 10x, 20x, 30x and more zoom ranges, however, be sure the zoom factor is stated in Optical Zoom as to maintain clarity or resolution. Optical Zoom refers to the physical manipulation of the distance from the rear lens elements to the camera sensor, which manipulates the Field of View (FOV) without losing clarity. Digital Zoom refers to zoom manipulation within the sensor, which will degrade resolution the more you digitally zoom within a sensor.
If you're starting with a 4K (UHD) sensor, Digital Zoom might be enough as you start in 4K (UHD) and move through to HD and even further to SD (standard definition) and beyond. It's probably best to consider Digital Zoom only for short distance or to tighten up a shot slightly because of the degradation of clarity of the video images.
There are three factors to consider when calculating AOV (angle of view) required for certain shots; distance from camera position to scene (or shot), size of shot desired (usually horizontal), and focal length in mm for a specific sensor size. When you have two of the three measurements you can get the third. For example, to capture an entire stage that is 20 feet wide (1st) from 50 feet (2nd) on a 1/3-inch sensor you would need a focal length of roughly 12 to 13mm (3rd). As one of the three factors change, so do the rest. There are calculators, applications, and other tools to use to ensure you can reach the areas you want to capture during your production.
Plan Your Placement
Generally speaking, when choosing the right camera position to mount cameras think about what can be seen from that position. Is it a good perspective of the areas of interest? Can it reach the main areas you want to capture? Can it capture interesting angles of the worship leaders? Can it be better captured at eye level or above or below, and ultimately is it an interesting perspective to the viewer?
Think about where you will mount the second, third or fourth cameras. Always consider the viewer and what perspectives would be most interesting to capture and maintain attention of the viewer. The message is the most important factor, so be sure to keep it interesting and engaging long enough to deliver the message.
PTZ, Zoom or Fixed Zoom?
When it comes to specific cameras, PTZ cameras should be placed in areas that have the widest view with the most areas of interest within camera reach. Center rear wall or balcony are usually the best areas to mount a PTZ camera where you can preset all areas of focus within the facility. If you have three PTZ cameras then center, right, and left rear walls preferably in areas that are out of sight or less obtrusive.
Meanwhile, a fixed Zoom camera is beneficial if the angle won't change, while providing ability to zoom in on a subject or scene. A good position of a Zoom camera might be center rear wall at lower height to zoom on pulpit or center area of focus above pulpit. Zoom cameras are usually smaller as well so they can be hidden in smaller spaces, and out of sight.
Fixed POV cameras are usually much smaller or miniature, less expensive, and good to use anywhere you need another shot in close range. Fixed POV cameras can be ultra-wide shots of the audience, closeup or overhead a drummer or other musicians, capturing the length of a piano or keyboard, capturing the feet of an organist, or any unique point of view (POV) that would add an interesting perspective. The relative low cost of POV cameras make them an attractive add-on to capture new perspectives, testing new angles, and adding unexpected views of the performance. When planning these new POV perspectives, be creative and don't be afraid to try new angles ꟷ enjoy the process.
Looking Ahead
Traditionally, cameras were brought into an SDI switcher workflow to quickly switch between cameras with the least amount of latency. Now we're seeing many more methods to stream live with NDI, IP, and USB cameras. There is also the emergence of soft codecs used for production workflows, such as vMix, OBS Studio and other cloud production tools. It's an exciting time to be designing a house of worship production system with so many high-quality tools at affordable price points.
Tod Musgrave is the Director of Cameras at Marshall Electronics