RTI Touchpanel With Built-in Processor Simplifies Single-Room Commercial Installations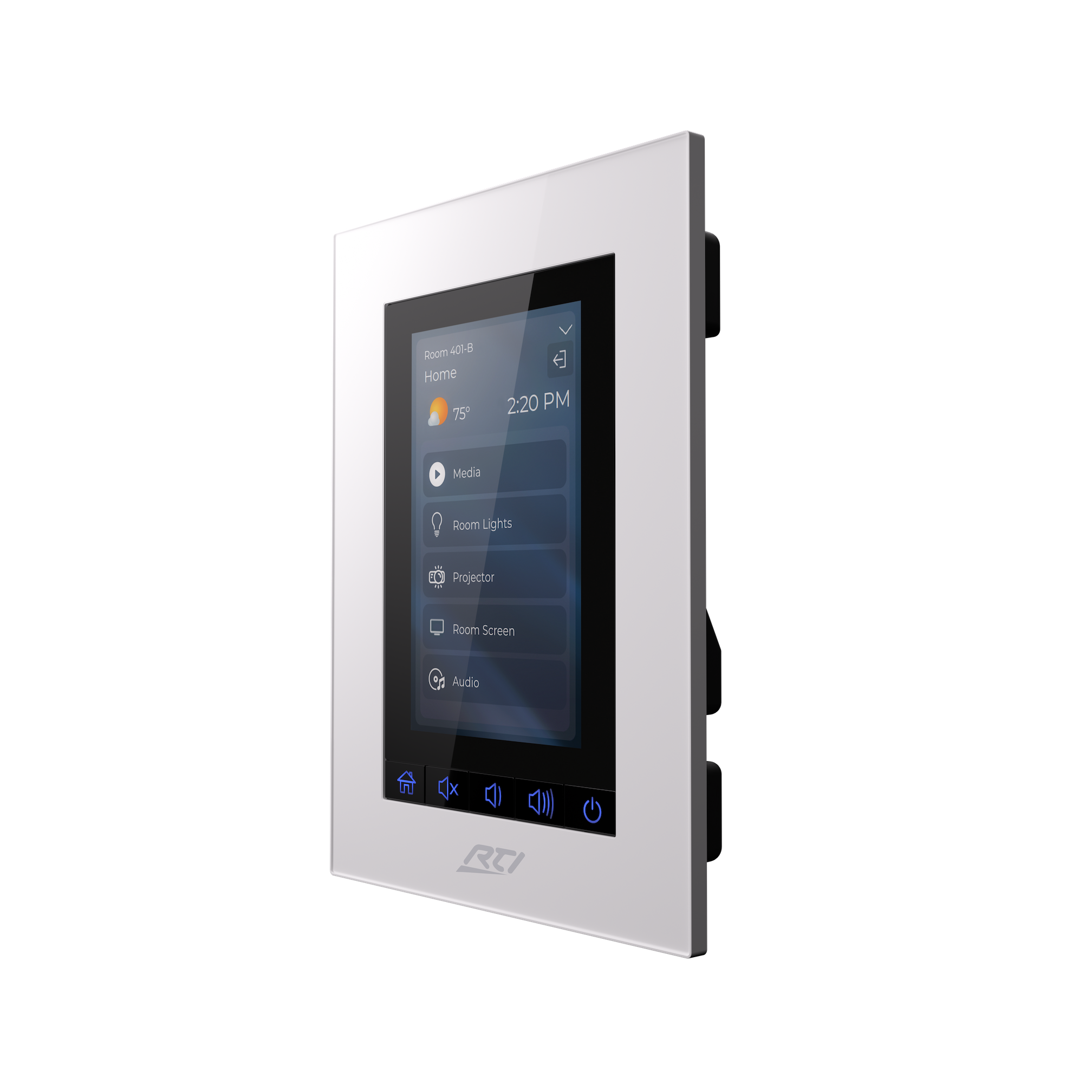 Leading control and automation manufacturer RTI today announced the new KX4 touchpanel with built-in processor to simplify single-room commercial installations from boardrooms to lecture halls that require both on-wall control and processing power to control multiple devices. Shipping Nov. 1, the KX4 combines a 4-inch capacitive touchscreen and five-button interface with a control processor for fast and cost-effective installations in all single-room environments.
RTI Image"Single-room commercial control is our fastest growing category, and the KX4 is designed to meet this need with an easy-to-deploy solution," said RTI Product Director Robert Lawton. "Combining an in-wall touchpanel with hard-button control and an integrated processor gives commercial integrators the opportunity to create faster installations with the fully customizable control their clients demand."
For front panel control, the KX4 boasts a 4-inch, high-resolution capacitive touch display with five configurable hard-buttons that can be customized with RTI's Laser Shark engraving. The built-in control processor delivers robust capabilities to maximize integration with connected devices, including support for two-way drivers, the RTiPanel Mobile App, and use as either a stand-alone processor or as a secondary processor in larger configurations. Back panel connections enable direct control of connected devices via IR; IP; two RS-232, six voltage sense ports with sense-event capabilities; and four relays for control via contact closure.
"Conference rooms, huddle spaces, classrooms, and other single-room installations include a wide variety of connected devices," continued Lawton. "The KX4 leverages the full power of the RTI driver library and our Integration Designer programming platform so integrators can meet virtually any client demand with a customized solution."
The KX4 is available for pre-order from RTI and RTI distributors.
More information about the KX4 touchpanel with built-in processor is available at www.rticontrol.com/kx4-in-wall-controller.html.