Roland Partners with Australia's JMC Academy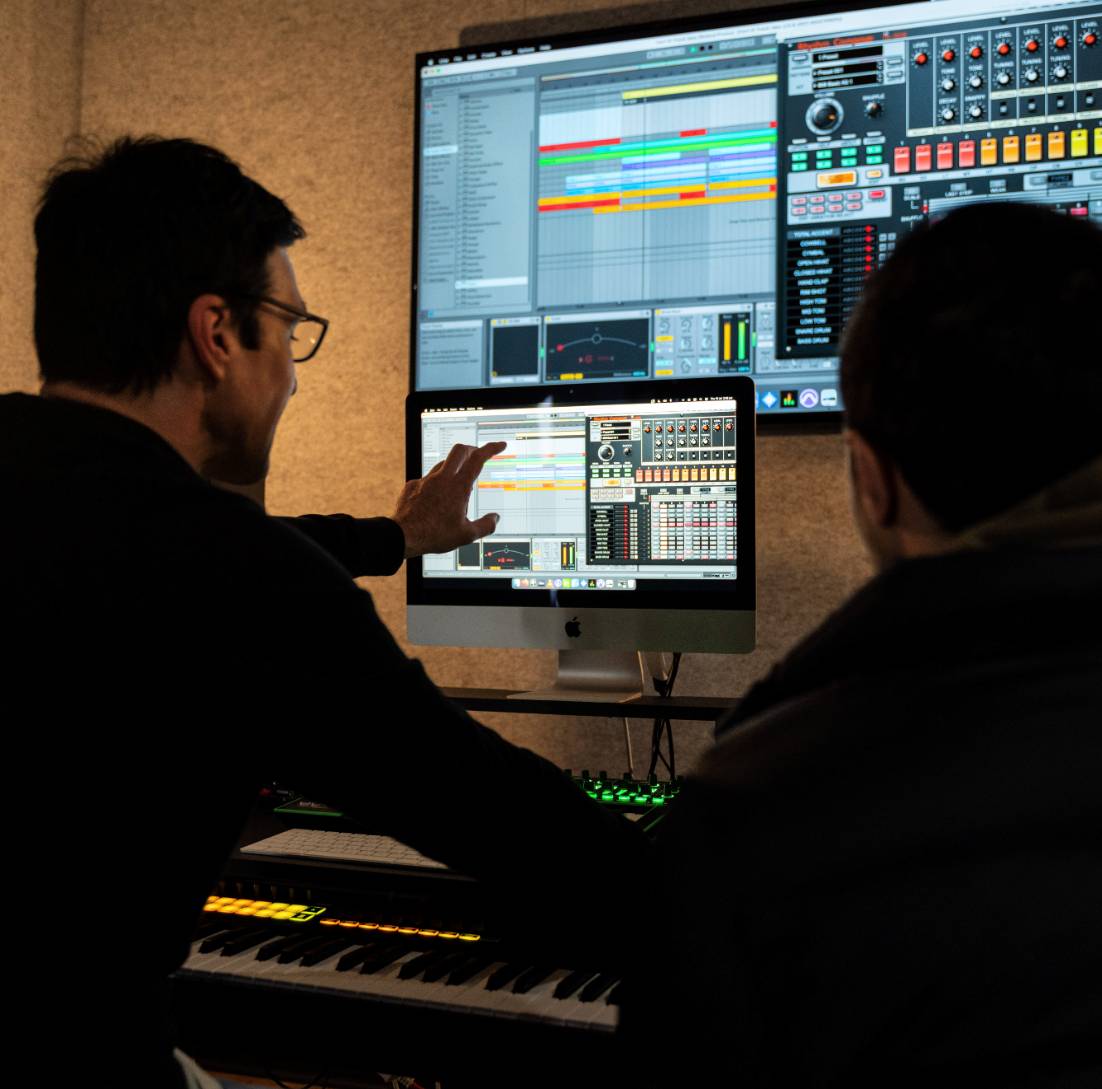 Roland, the world-leading electronic musical instrument, music software, and professional video products creator, and JMC Academy, Australia's leading Creative Industries institution, are proud to announce a partnership that will see Roland Cloud, Roland's evolving cloud-based platform offering more than 50 authentic Roland software synthesizers and sound libraries, integrated across JMC Academy campuses, starting in September 2021.
With three campuses in Sydney, Melbourne, and Brisbane, and over 2,000 students each year, JMC Academy offers courses including audio engineering and sound production, music production, and songwriting, among others. To support JMC Academy's mission of ensuring the highest quality of education for its students, Roland is giving students access to the full suite of Roland Cloud instruments. These include software versions of legendary synths like JUPITER-8 and JUNO-106, classic rhythm machines such as the TR-808, TR-909 and TR-606, and the music creation app Zenbeats. Additionally, Roland's ZEN-Core Synthesis System will allow students to program sound contents in the ZENOLOGY Software Synthesizer and move those sounds around a selection of ZEN-Core hardware products such as the latest FANTOM workstations and popular GROOVEBOX models like the MC-707 and MC-101.
"It will be great having access to the range of classic Roland synths and drum machines, giving our students not only the ability to learn how synthesizers work but use these great sounds in their own productions," says Kemo Bunguric, Head of Music at JMC's Sydney campus. "Our teachers can suggest starting points for creating a synth patch in ZENOLOGY and then check the saved results of their students creativity. ZENBEATS is also a great addition as our students can create, collaborate and share their musical works with each other easily when writing songs."
"Our aim is to reach the next generation of music creators and inspire them to create while giving them the tools they need to succeed," says Roland Cloud CEO Brendan Callinan. "By partnering with JMC Academy, we are able to inspire students through education with both new and classic virtual instruments and applications that can help influence a future career in music.
JMC Academy is the only major music school in Australia to partner with Roland for 2021. The instrument manufacturer also announced a partnership with London's Point Blank Music Academy in January.
To learn more about Roland Cloud, visit Roland.com.
To learn more about JMC Academy, visit JMCAcademy.Edu.Au