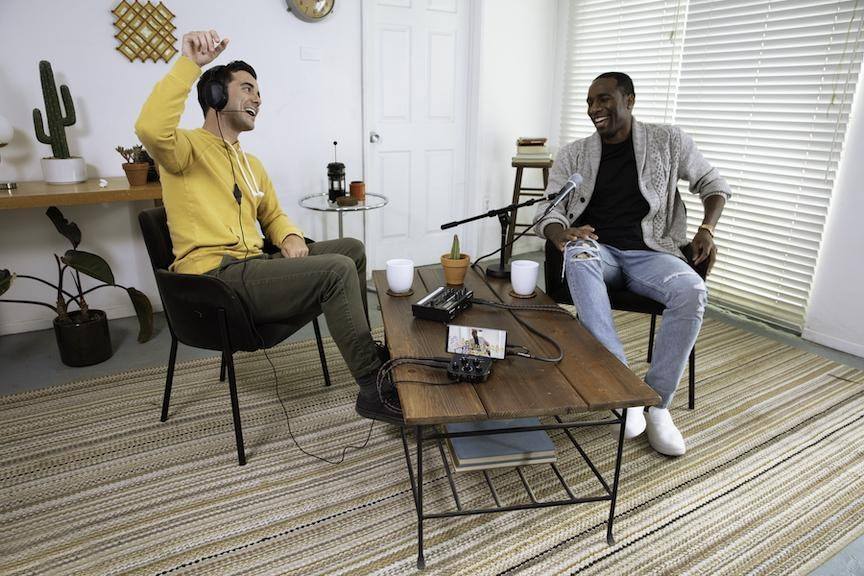 Roland announces GO:MIXER PRO-X, the latest member of the popular GO:MIXER family of audio mixers for smartphones and tablets. Ultra-compact and filled with audio connectivity, GO:MIXER products allow mobile content creators to capture multiple sound sources in high quality for music videos, livestreams, podcasts, and more. Compared with the previous GO:MIXER PRO model, GO:MIXER PRO-X offers expanded support for Android and iOS mobile devices, a guitar/bass input pad switch, and the ability to use a headset mic or the inline mic on smartphone earbuds as a sound source.
Today's smartphones and tablets record great video, but their built-in microphones simply can't deliver the sound quality needed to create polished productions that grab viewers and keep them engaged. GO:MIXER PRO-X is the ultimate companion for mobile content creation, combining multi-channel mixing, sound monitoring, and more in an affordable, palm-sized hardware device that goes everywhere.
GO:MIXER PRO-X is equipped with both USB Micro-B and four-pole TRRS analog jacks, providing plug-and-play operation with most iOS and Android smartphones and tablets. Three different cable types are included for connecting to Lightning, USB-C, and four-pole TRRS jacks on mobile devices. GO:MIXER PRO-X can be powered with four AAA-size batteries or through the device connection when the USB Micro-B connector is used.
In addition to providing exceptional sound quality for videos and livestreams, GO:MIXER PRO-X excels as an audio interface for music apps like Roland's own Zenbeats or GarageBand, and it also works great as a portable standalone mixer for practicing and performing.
Availability & Pricing
The Roland GO:MIXER PRO-X will be available in the U.S. in August for $149.99.
To learn more about the GO:MIXER PRO-X, visit Roland.com.