New accessories for the DPA 6060 Subminiature Lavaliers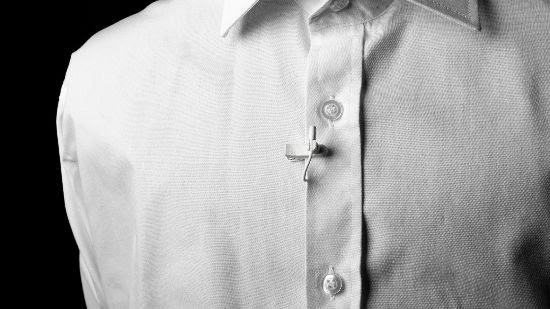 Paintable Subminiature Cap
Together with the new Paintable Subminiature Cap, the 6060 Subminiature Microphone is perfect for broadcast, film and theatre productions.
For broadcast, pair the solution with a white clip for an unobtrusive solution on white dress shirts. For film production, color it to blend into a costume or skip the paint and use it to hide a 6060 in the button-hole of a white shirt. For bodyworn theatre situations, the cap can be quickly and easily painted and/or covered in makeup. This allows unlimited visual creativity when miking up talent. All types of paint and makeup normally used in a theatre environment can be used.
8-Way Double Clip
When extra audio security is needed, this double clip for subminiature lavaliers is a flexible and sturdy solution. The 360° clip allows the lavalier to be mounted in eight positions, chosen in 45° incremental steps. This makes it very easy to change the mics from women's shirts to men's shirts (left- to right-buttoned) or even t-shirts and the like where the neckline is used.