MSolutions Partners with IPMX Community for HDBaseT-to-IP Bridging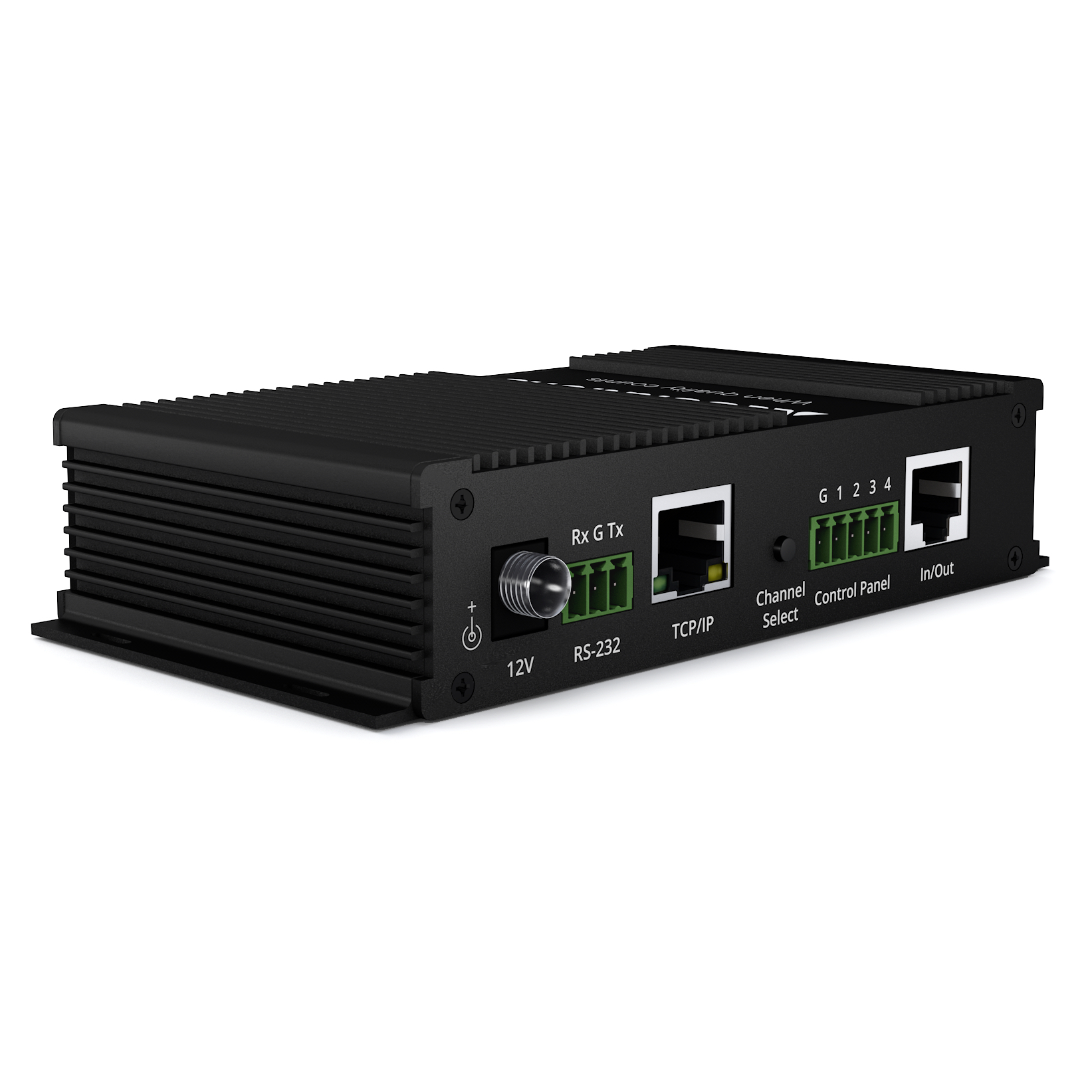 MSolutions, a leading supplier of AV test devices and collaboration solutions, has partnered with the IPMX community to add further utility when bridging HDBaseT rooms through IPMX AV-over-IP networks. Leveraging the same network-level device management structure, MSolutions's new 4×1 HDBaseT switch works in concert with HDBaseT to IPMX gateway products to bring cameras, projectors and other HDBaseT equipment onto AV over IP networks.
 Expanding on SMPTE ST 2110 standards and developed by the same organizations including the Video Services Forum (VSF), the Advanced Media Workflow Association, Inc. (AMWA), and the Alliance for IP Media Solutions (AIMS), IPMX is an emerging set of standards and open specifications for AV over IP. IPMX specifically addresses the ProAV industry's need for open standards and interoperability to achieve successful IP transitions, with provisions for control, copy protection, connection management and security. Within this mix is the need to register and connect devices as they are added to IPMX networks. This process relies on open NMOS specifications to enable device discovery and registration (AMWA IS-04) and connection management (AMWA IS-05) when bringing products into the IP domain.
HDBaseT remains a robust and powerful in-room solution for connecting Pro AV equipment, with a large base of deployed products. New deployments continue to leverage the cost effectiveness and security of HDBaseT. The new MSolutions MS-0401E complements new HDBaseT to IPMX gateways by allowing HDBaseT products connected to a HDBaseT switch to be available on the broader AV-over-IP network. It also adheres to the same open specifications powering IPMX and remains controllable from standard NMOS controllers.
"MSolutions adds clear value to organizations trying to securely connect their HDBaseT rooms with this product," said Samuel Recine, AIMS Pro AV Working Group Chairperson. "This product makes campus-wide sharing of AV content possible across two different technological planes of switching. It makes it far easier to achieve different combinations of products according to the needs of enterprise, government, and education users and makes them all switchable through IPMX NMOS controllers."
Visitors to the HDBaseT Alliance stand (2M650) will see a demonstration of IPMX gateways and the MSolutions MS-0401E bringing AV equipment onto IPMX networks. The MSolutions component will show how users can toggle between four cameras – one per input – to bring them into the AV over IP environment.
"What this shows is that MSolutions borrowed a portion of these open standards, and developed a way to control different types of equipment from different vendors with virtually no effort and at a very low cost," said Recine, who adds that the MSolutions switch can also be used in a reverse configuration to copy content. "Let's say that the user has projectors or displays aimed at different parts of the room. In this case, the single output of an IPMX to HDBaseT receiver would replicate content to different HDBaseT projectors connected to the MSolutions switch."
MSolutions CTO Ariel Marcus adds that this solution also potentially saves customers from "rip-and-replace" situations. "If you want to use an IP network to bring laptop or camera signals from one room to another, our product helps customers achieve that without replacing all your HDBaseT gear with AV over IP equipment," he said. "By simply adding our product and some AV over IP equipment, facilities can still utilize everything in their HDBaseT rooms and more broadly scale their HDBaseT asset across facilities of any size. This will ultimately reduce a lot of friction for integrators, IT managers and end users alike."
MSolutions will show a similar demonstration and the new MS-0401E at its ISE stand (2G300). ISE 2023 takes place from January 31-Februar 3 at Fira Via Gran Barcelona in Spain.