Iron Range Engineering's Bell Program Kicks Off School Year With BenQ RP Series Interactive Displays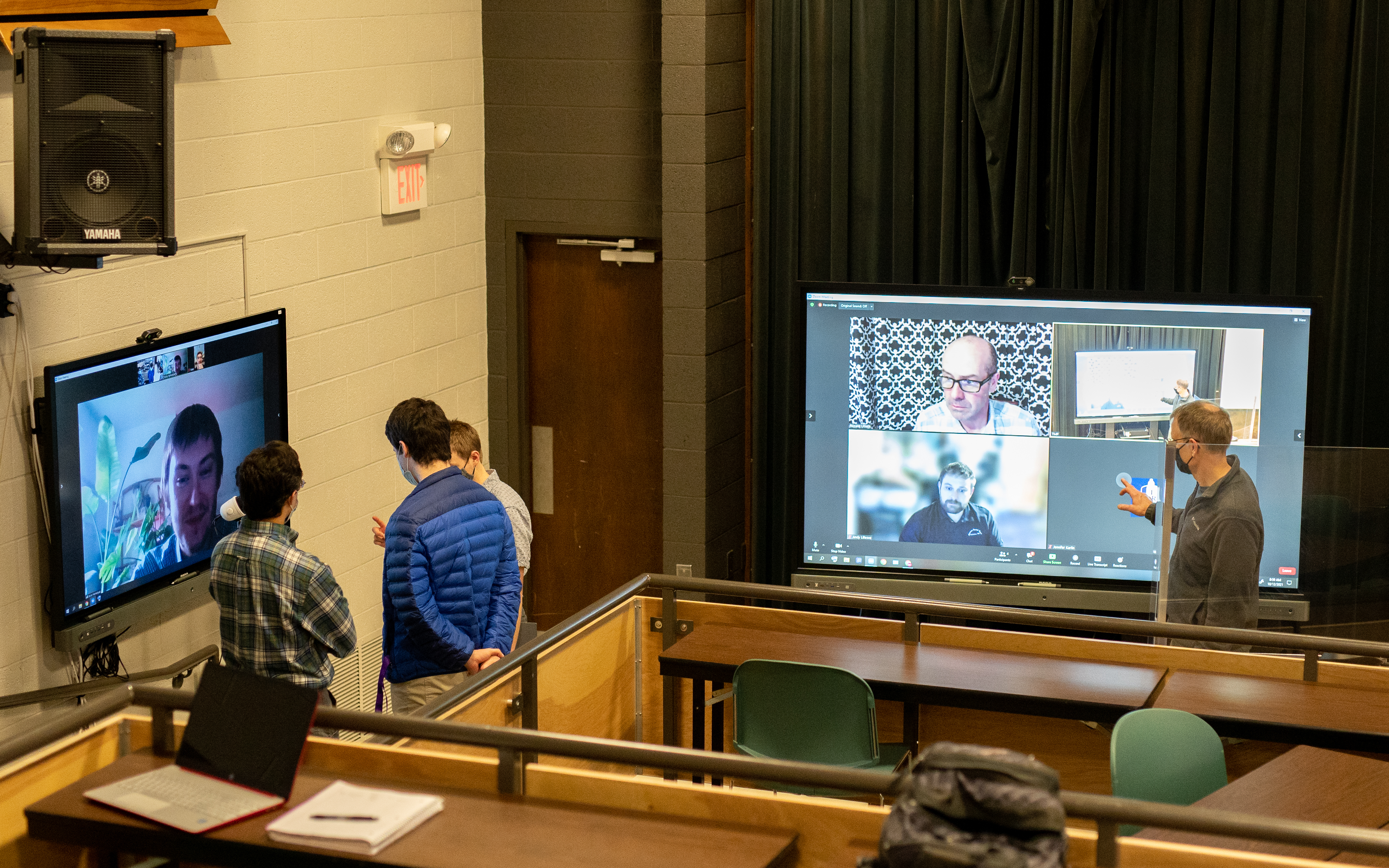 BenQ, an internationally renowned leader in visual display solutions, has been chosen to supply its 4K UHD RP Series of interactive displays to one of the most innovative engineering schools in the nation, Iron Range Engineering. Part of Minnesota State University in Mankato, Iron Range Engineering's Bell Program is kicking off the university's new school year with upgraded huddle rooms featuring 10 65″ RP6502 displays and two 86″ RP8602 displays. Each is loaded with interactive productivity tools to help the students develop a real-world professional skill set.
The RP Series is BenQ's premier line of interactive displays, delivering cloud-based connectivity for seamless collaboration to the classroom. Available in 65″, 75″, and 86″ models, the panels incorporate BenQ's intuitive, feature-rich EZWrite cloud whiteboard software and InstaShare wireless screen sharing system.
Iron Range Engineering Learning Model
Iron Range Engineering is celebrated for its model of engineering education, which couples technical instruction with extensive work experience, culminating in a Bachelor of Science degree in Engineering. For its innovative approach, a 2018 study by the Massachusetts Institute of Technology recognized Iron Range Engineering as one of the world's top 10 emerging leaders in engineering education.
In this synergy of technical learning and hands-on project work, each student is working with a professional industry partner who may be located anywhere in the world, making it critical to invest in technology that enables distance, hybrid, and active learning. Dr. Ron Ulseth, director of the Bell Program, said, "As the world of education shifted beneath our feet, our program needed to provide high-quality, interactive team learning to a hybrid audience. BenQ boards have been the perfect answer, allowing student engineers from across the country to solve complex industrial problems in real time."
Collaborative Tools That Are Easy to Use
BenQ's interactive displays offer students a dynamic learning environment that can boost engagement and understanding, while providing educators with versatile resources for teaching. EZWrite makes it easy for instructors and students to collaborate. They can share ideas, notes, and opinions as if they are annotating on the same whiteboard, whether they are attending lectures in the classroom, collaborating on a group project from a huddle room, or joining remotely on a mobile device. InstaShare software enables the smooth streaming of images, audio, and full UHD quality video, allowing both in-person and distance learners to enrich their learning with a variety of multimedia resources.
"The powerful tools and interactive features of the RP Series mesh perfectly with the collaborative learning and project-based curriculum at Iron Range Engineering," said BenQ Project Manager Tom Shih. "BenQ's industry-leading products have greatly expanded their capabilities for seamless presentation, interaction, and collaboration, while they support multiple campus locations and far-flung industry work partners. These interactive displays provide this innovative engineering program with the tools they need to help their students learn, build their skills, and succeed in the real world."
More information on the full line of BenQ products is available at https://www.BenQ.com/en-us/business/index.html.