First US Installation Of Alcons QRP Series At New Alexandria Church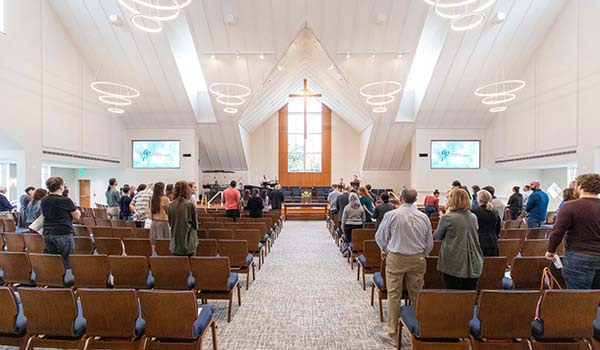 A new building for Alexandria Presbyterian Church in Alexandria, Virginia, has seen the first US installation of Alcons' QRP20 pro-ribbon loudspeaker systems. Launched in 2021, the slim design, natural sound reproduction, superb intelligibility and throw of the QRP20 is the perfect solution for the church's fan-shaped auditorium.
Located around seven miles (11 km) from the centre of Washington DC, in 2020 Alexandria Presbyterian Church was given planning permission to demolish its existing building in West Braddock Street and build a brand new, 22,794 ft2 (2118 m2) home. Worship at the church includes sermons, a praise band playing both contemporary songs and traditional hymns, adult and youth choirs. The main auditorium needed an audio system that would seamlessly deliver all of these in high quality to every member of the congregation. The clean lines of the architecture also meant that it was desirable to conceal the loudspeakers.