d&b Goes Live with DJ Paul Nolan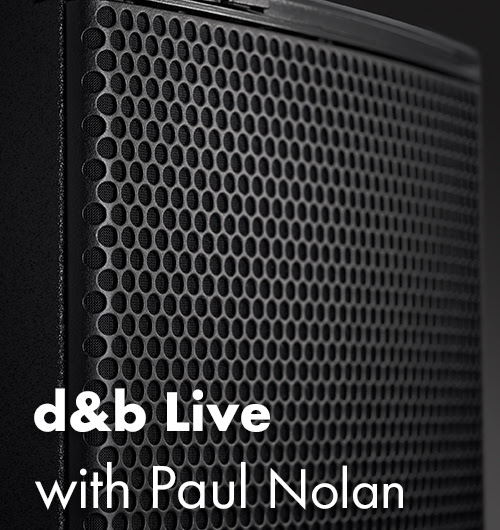 d&b Global Segment Manager for Live & Entertainment Venues Michael Kinzel will be chatting to DJ and Composer Paul Nolan.
The Instagram Live will be at 16:00 GMT [11:00 ET] Thursday 2 April.
Michael and Paul will discuss everything from how d&b Soundscape is changing DJing and live performance, and how artists can interact with Soundscape directly on stage. There will also be an opportunity for viewers to ask their audio questions.
Join d&b audiotechnik and Paul Nolan on Instagram by following @dbaudiotechnik_gmbh