BenQ LK952 4K HDR BlueCore Laser Projector Delivers Clarity and Reduces Operational Expense at Frisco Bible Church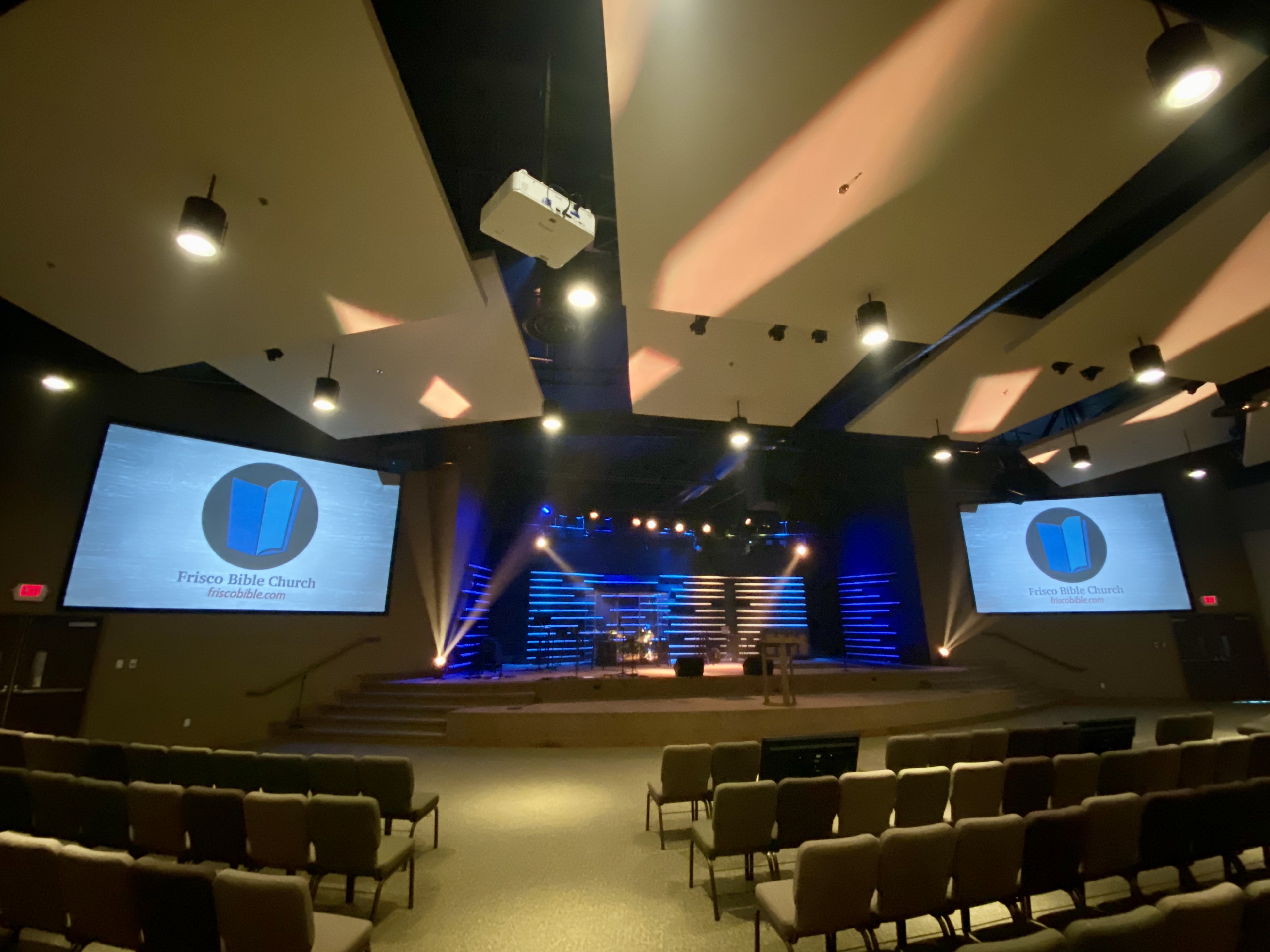 Frisco Bible Church in Frisco, Texas, is celebrating 25 years. Founded by Pastor Wayne Braudrick, the church started with a congregation of only five families at a time when the rural farm town's population was only 7,000. Since that time, Frisco has experienced a record-breaking boom and was the fastest-growing city in the United States in 2017. It now has a population of almost 180,000 with Frisco Bible Church serving 1,500 members.
"We have a small-town vibe and being close to Dallas — the home of the Cowboys and the National Soccer Museum — sports have heavily influenced and brought our community together," said Josh Chilton, Technical Arts Director for Frisco Bible Church. Frisco Bible Church lives by it's mission, "We are a redeemed community, doing the great commission, by the power of the Holy Spirit, for the glory of God." Through that mission, the worship and technical ministries create connections to reach the world.
In 2011, Frisco Bible Church moved into its current location. At that time, three standard lamp projectors where installed in the church's worship center to deliver lyrics, background imagery, sermon PowerPoints, and occasionally live video. The projectors' upkeep, however, was steep. The church had to replace the bulbs and filters annually. The church was spending almost $2,000 a year on replacement bulbs that slowly diminished over the course of the year, impacting services. The projectors' color wheels were also burning out after only 9 years of use, and the rear projector was no longer in operation.