Biamp Hires Charlie Hughes as Principal Engineer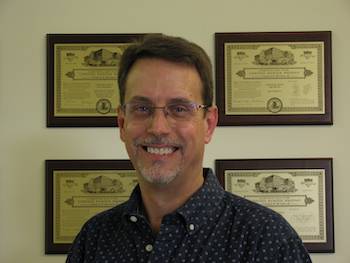 Biamp, a leading supplier of professional audiovisual solutions, has appointed Charlie Hughes as Principal Engineer within the company's fast- growing Electroacoustics division. A pioneer in loudspeaker development and measurement methods, Hughes now leads Biamp's acoustic design across a wide range of professional applications, amplifying Biamp's focus on producing high-quality loudspeakers with premium performance.
"Nearly two years after our acquisition of Community Loudspeakers and Apart Audio, our line of loudspeakers has expanded to include audio solutions for a full range of venues, including application-driven loudspeakers with precision coverage and premium sound quality," said Jason Damori, Vice President of Engineering at Biamp. "Biamp is committed to providing best-in-class audio solutions for demanding environments, and we are thrilled to welcome Charlie to help us further this mission."
Hughes has a bachelor's degree in physics from Georgia Tech, specializing in acoustics. He has over 30 years' professional experience in the fields of acoustical engineering and loudspeaker system design. Most recently, Hughes successfully led his own consulting company, Excelsior Audio, during which time he worked with a variety of audio equipment manufacturers, venue owners/operators, and technical service providers. He was formerly a design engineer at Peavey Electronics and Altec Lansing. Hughes has been an invited speaker and panelist for numerous Audio Engineering Society (AES) conventions. He is also an adjunct faculty member of InfoComm University and is very active in standards development, currently serving on multiple U.S. and international standards committees, including AES, AVIXA, the Consumer Technology Association (CTA), and the International Electrotechnical Commission (IEC). As a result of his work on standards, he received the 2013 CTA Technology Achievement Award. Hughes currently has seven U.S. patents issued.
"I've worked with Biamp for over 10 years in different consulting capacities, which has given me further insight into the company's excellent product development process," said Hughes. "With loudspeaker design, a lot of companies start at what they think is the beginning and put things together in the hope of achieving a desired outcome. I approach it the opposite way. I like to think about what we want the finished loudspeaker to do and work backwards, so we know it's going to accomplish the intended goals when we complete the product design. The team at Biamp shares this philosophy, and I am excited to partner with a great group of people and assist with Biamp's focus on loudspeaker innovation."
Information on Biamp's complete product portfolio is available at Biamp.com.