Allen & Heath at Heart of Newly Upgraded One Hope Church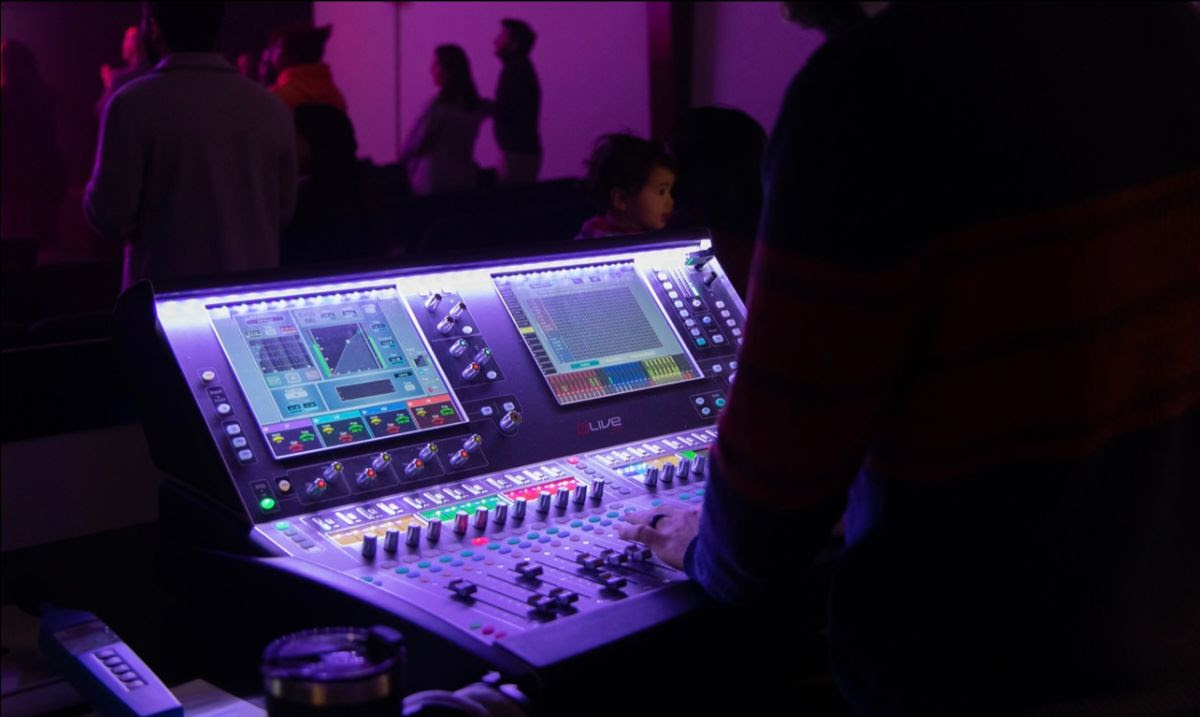 One Hope Church in Gentilly, New Orleans started out as a mobile church – setting up temporary services in community centers and schools every weekend using a mix of purchased and donated equipment. During the lockdowns of the COVID pandemic, One Hope converted the Langston Hughes Elementary school gymnasium they were using into a video studio and employed Dante to multitrack and livestream their services to their remote congregation. "From then on, Dante became their backbone," noted Chuck Breaux, integrator with Assurance AV Solutions. The church's AV team knew that Dante would be a crucial component of their system once they finally found a permanent home.
Eventually, One Hope located a former church building a few blocks away that had been abandoned following Hurricane Katrina, and they started planning out their audio and video systems. "We began putting together a wish list of what their needs were," recalled Breaux. The new property comprises several buildings, one being a former cafetorium that would become an overflow room with their existing equipment. For the main worship facility, however, the church wanted to invest in something new that met all their requirements. "They wanted a personal monitoring option for the band, they wanted a matrix mixer to control audio distribution throughout the buildings, and just something that would offer tremendous overall flexibility."
Following some discussion and product demos with local reps at Highway Marketing, the church team and Assurance AV Solutions decided on an Allen & Heath dLive system – featuring a central CDM64 MixRack and a C3500 dual-touchscreen control surface. The dLive also feeds an ME-U hub, which distributes audio and channel naming information to multiple ME-1 personal monitor mixers on stage. DX168 stageboxes were also included, which provide additional distributed I/O for the dLive.
Using a dLive Dante module, audio from the main system is fed to an Allen & Heath AHM-64 matrix mixer, which allows for simplified distribution of audio throughout the three-building campus. "The AHM controls if they are broadcasting music from a streaming service, or making announcements, or sending the main mix from the dLive system to the various rooms of the church campus" explained Breaux. "We also have an Allen & Heath IP-1 controller installed in the cry room, so that there is simple local volume control."
The AHM also manages the audio feed to the video production room, joining a rack packed with Novastar video controllers, Listen assistive listening transmitters and QSC paging amplification. AHM allows the video production team to choose between the dLive's main mix or individual channel stems as needed. "It blows my mind how powerful and flexible the ecosystem is," noted Breaux. "We are able to accomplish things that we didn't even anticipate when this project started. It's working extremely well for the church."
The revamped One Hope had their grand opening on Dec 4th, 2022, which Breaux said went on without a hitch. "It was a huge success," he recalled. "My phone was silent for a change and not constantly ringing with technical issues. That's what happens with great equipment and all the preparation that went into this project!"