The R-121 Live Microphone from Royer Labs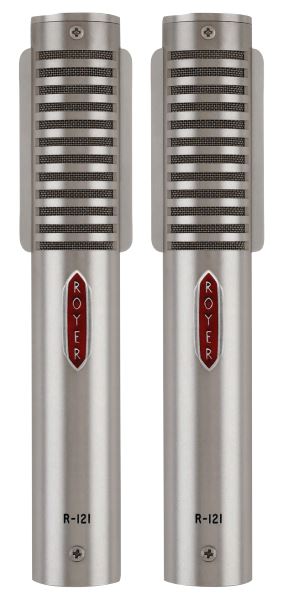 By Warren Whitten
When North Point Community Church was started 25 years ago, our founder, Andy Stanley, said that: "Atlanta does not need another church. What Atlanta does need is a safe environment where the unchurched can come and hear the life-changing truth that Jesus Christ cares for them and died for their sins." It was decided very early on that one of the ways North Point would do this was by providing great music with high production values to match what people would experience when they went to live shows.
I have been the audio director at North Point in Atlanta, Georgia for the past year, and prior to that I was at our Buckhead campus. However, I started my career as a studio engineer in Nashville and learned a lot there that I've been able to carry over to my work in live production. I had my first exposure to Royer Microphones in Nashville. It is standard studio procedure to record electric guitars with the SM57 and Royer's The R-121 Live Microphone from Royer Labs BY WARREN WHITTEN R-121, and the R-121s are instantly recognizable for the smooth, full-bodied sound they produce. For studio recordings, having the ability to capture the body of an electric guitar in addition to the aggression is very important. Ribbon mics have a rich, natural sound and are known for
being able to take EQ really well without distorting the clarity and tone of the instrument, so knowing how EQ responds to ribbon mics, using the Royer R-121 is a great choice. Different mics capture different frequency curves – some mics sound brighter, some are more focused on capturing the lower frequencies, so it's important to pick the right mic for the sound and application you want.
North Point has been using Royer for years on electric guitars and when I got here it just made sense to continue the tradition. When our guitarists run an amp, they use Radial SGIs from their pedal boards to make the longer signal run from the stage to an isolated amp room; ensuring low signal loss and reducing the stage volume. If our guitarists are using a smaller amp or a single coil guitar with more attack, the R-121s give more body to the sound despite the lack of lower frequencies smaller speakers typically pick up.
Many of our guitaristsrun in stereo, using two different amps. We do this because in the worship genre, guitar tones can be really heavy with delays and reverbs, and when you run a guitar in stereo it helps clean up overtones and general muddiness in the tone a bit more. However, when a guitarist chooses to run just a single amp we always use the R-121 and a Shure SM57. These two particular mics work well together and by using them both to mic a single amp we can capture a fuller frequency spectrum. We will also usually pan them out so the audio feels wider to better mimic a stereo effect.
North Point normally chooses songs from artists like Hillsong United, Bethel Music, Jesus Culture, etc. – very modern, contemporary worship rock. We mix loud like a rock show, but we don't compromise on audio quality – our bands always sound good. All the musicians in the North Point Worship band tend to travel between campuses, so we have a pool of extremely talented
people that just rotate through the campuses. At some of our bigger events it not uncommon to take the recorded multi-tracks from the live event to use as a live release of one of our songs, so – again – the R-121 Live mics really contribute to our sound.
Their sound reproduction is smooth and undistorted, with a well-defined low to high frequency spectrum. Outside of the way they sound, the mics themselves are built to last. They can
take sound levels up to 135 decibels at 20 Hz, which means they aren't going to blow up when things get too loud. The fact that Royer offers a lifetime guarantee just shows that Royer stands behind the mic, and also adds an extra layer of confidence because we know if we ever have any issues, Royer Labs has us covered.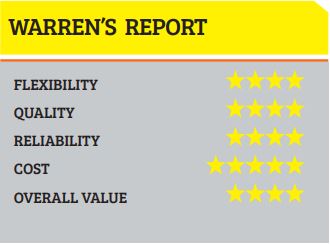 As an audio engineer, it's important to have tools at your disposal for different situations. I don't always need a 121, but when I do there are few mics that will come close to a similar result. It's important for me to have relationships with the companies I work withand as an audio director that works with a lot of volunteers it's also important that those companies value educating people about their products. I can remember the old Royer demonstration CD from the early 2000s and that was a great education for me into how different two microphone capsules (or ribbons) can sound on the exact same instrument (there was basically a 30ish track CD they put out of different sound clips of their different microphones on an acoustic guitar, then a male voice, a female voice and so on). I remember sort of having a light bulb moment in the way that I should begin thinking strategically about how to use microphones for different purposes and Royer helped provide that for me.
WARREN WHITTEN IS THE AUDIO DIRECTOR AT NORTH POINT COMMUNITY CHURCH IN ATLANTA, GA