RTSales, Inc. Announced as A.C. ProMedia's New Rep Firm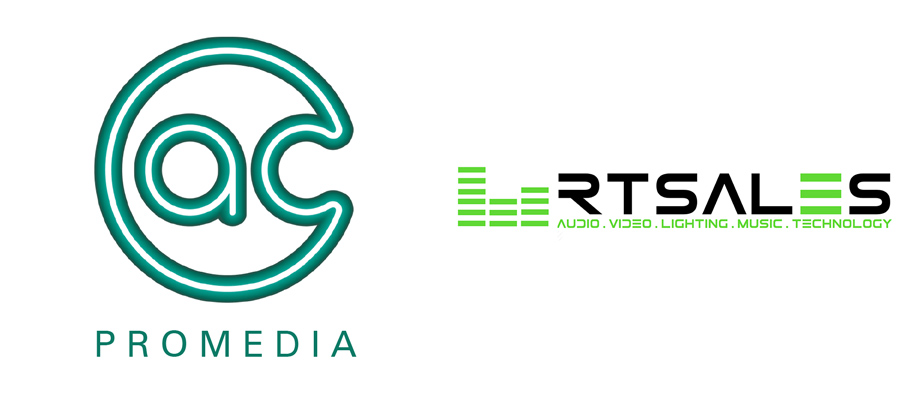 A.C. ProMedia, distributor of state-of-the-art products and solutions aimed at the commercial and pro-AV installation markets, announces RTSales, Inc. as their newest Sales Representative partner.
Working with A.C. ProMedia's Michael Colon, Regional Sales Manager, and Franck Fabry, VP of Sales, RTSales, Inc. will cover Southeast USA, representing;
Alabama
Florida
Georgia
Mississippi
North Carolina
South Carolina
Tennessee
RTSales, Inc. is committed to increasing brand recognition, growing and developing world-class brands in the professional audio industry. They have developed a reputation for being effective and efficient resources for procurement, project specification, and design assistance. RTSales, Inc. is known for its strong after-sales service and its commitment to being a professional team and resource between the customer and manufacturer.
RTSales will work closely with A.C. ProMedia, selling world-class AVL brands including; AUDAC, Harvey, Luminex, LumenRadio, Chroma-Q, and PROLIGHTS.
"We're excited to partner with sales representative teams like RT Sales who bring quality AV professionals with invaluable experience to further develop and strengthen the A.C. ProMedia brands in the Southeastern US region. RT Sales has well-established local relationships, its staff combines decades of industry knowledge. We look forward to seeing how Bert and his team will continue to drive the A.C. ProMedia brands forward." explains Franck Fabry, VP of Sales for A.C. ProMedia.
A.C. ProMedia (sister company to A.C. Lighting Inc.) was developed to distribute and grow the A/V market for North America. Focusing on distributing world-class products for the A/V and fixed installation markets, A.C. ProMedia brings to the North American marketplace industry-leading A/V brands, such as AUDAC (speakers, amplifiers, microphone solutions for the A/V markets), Luminex (Data distribution and networking), Harvey by D'Specialists (audio and media control matrix), Chroma-Q (LED lighting fixtures for the installed markets), PROLIGHTS (LED lighting fixtures), LumenRadio (wireless DMX), Prolyte (truss and rigging solutions), and Manfrotto (clamps, and accessories).
You can reach RTSales, Inc. by visiting www.RTSales.com or call (954) 427-6300.